Former model and singer Julia Ho, widely known by her ring name Zeda Zhang, kept her dream alive for years and became the first female Asian American wrestler for the WWE and all of Asia.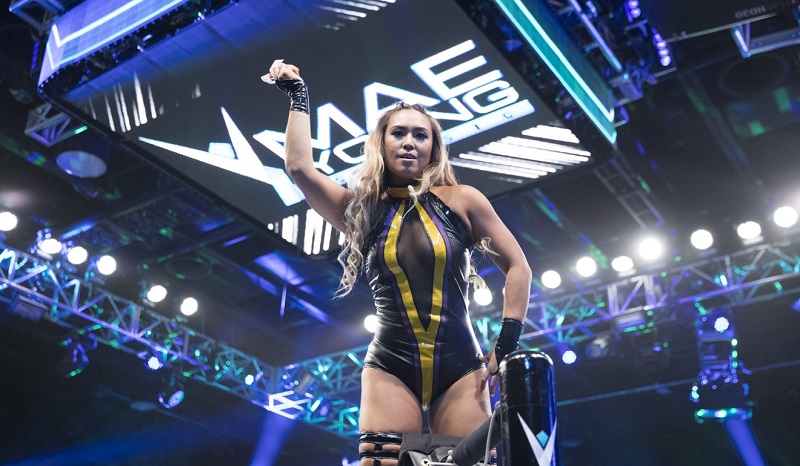 Born in Charlottesville, Virginia, the 32-year-old fighter has become an icon to many Asians and Asian Americans.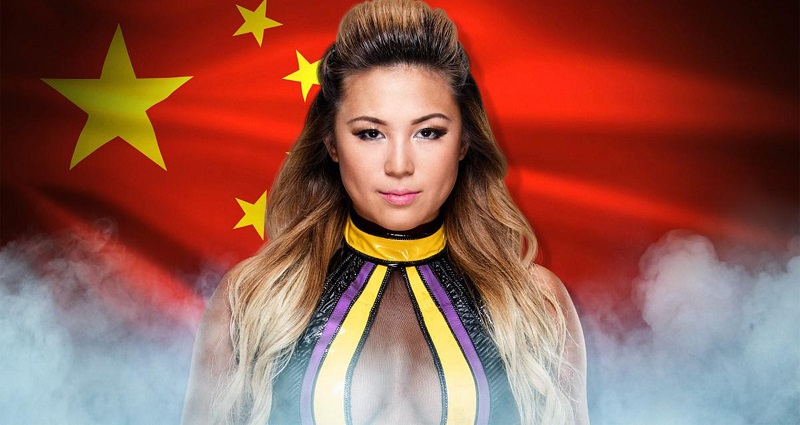 She signed and performed under many professional wrestling brands, including WWE's NXT where she first started her career.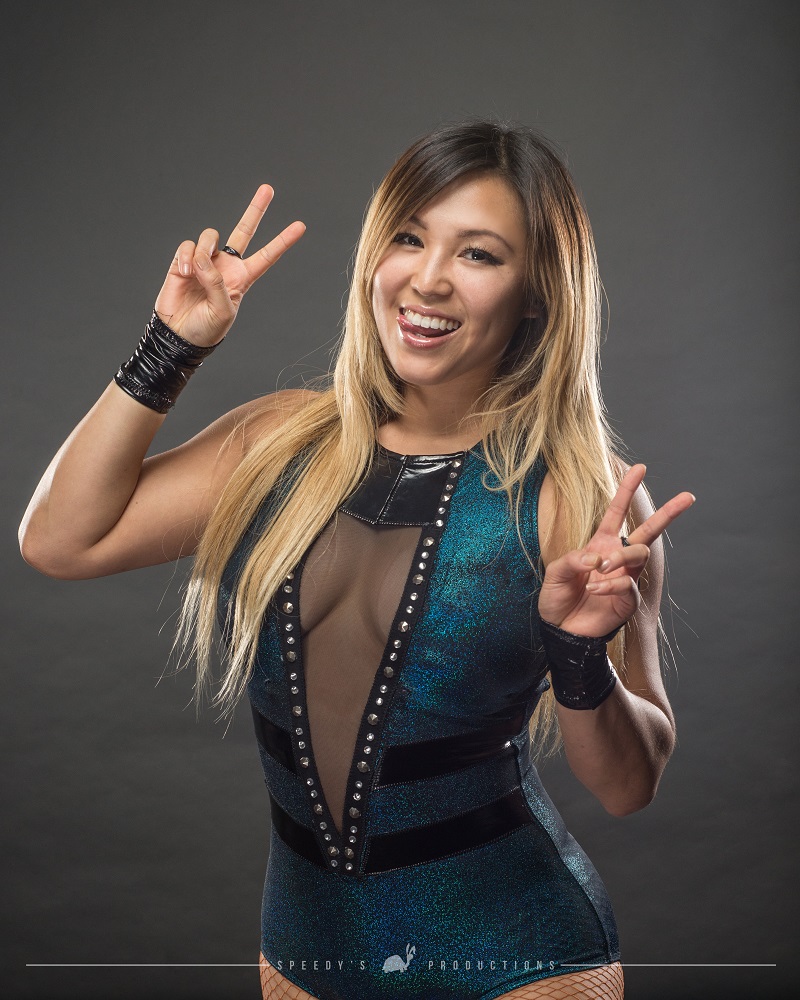 Zhang's interest in the sport began while being raised by her grandmother.
"My grandma, from Shanghai, China, didn't know any English, but she took care of me while growing up because my parents were too busy in the restaurant business. I watched pro-wrestling with her like WCW, WWF because that was the only thing she understood," Zhang told NextShark, adding that she was "inspired by it but never believed that I was able to do it."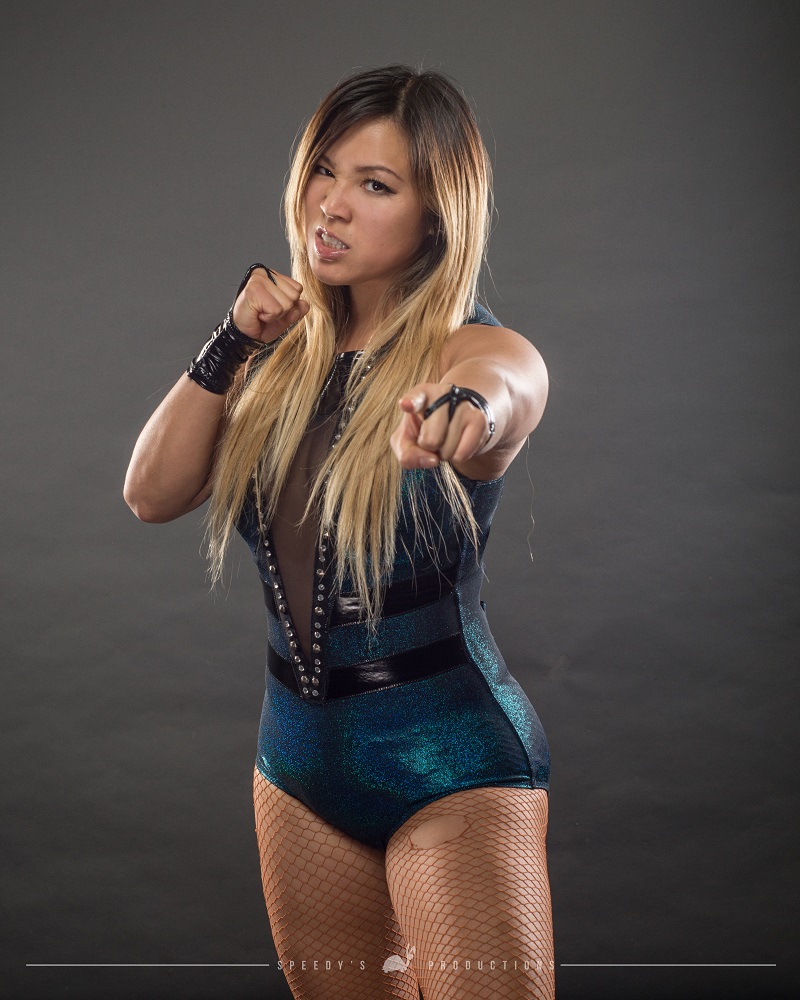 Zhang pursued wrestling further when she was in eighth grade. Unfortunately, the wrestling team at the boarding school she attended didn't let her join because she was a girl.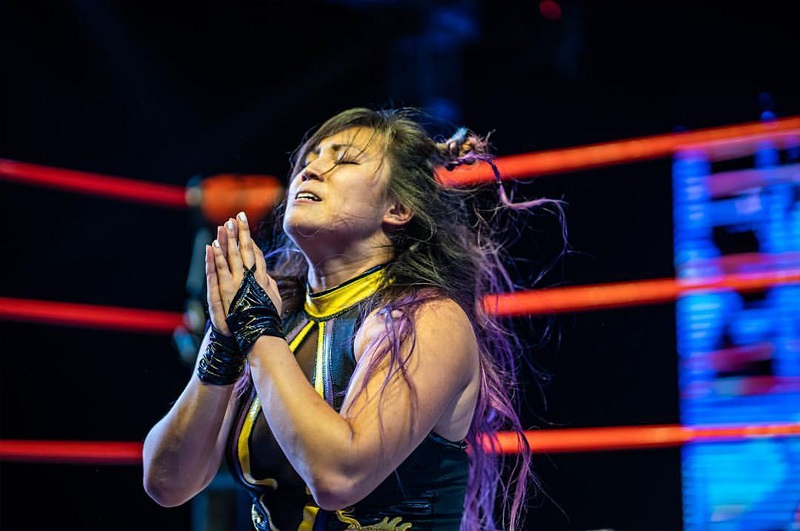 She embarked on her climb to success at Virginia Commonwealth University when she encountered "really scary situations in Richmond, Virginia" and started to fear for her life.
"I ended up taking Brazilian jiu jitsu because it was the closest thing to wrestling and after winning my first fight, I was hooked," Zhang said. "Then, I got tricked into MMA by my coach, and after winning the first fight that's what ended up getting me into MMA."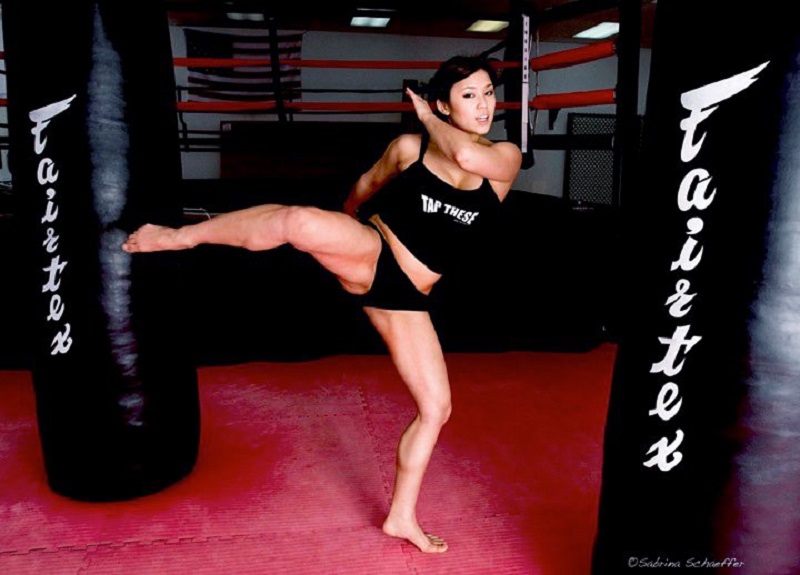 Getting into MMA was the key to opening the doors to Zhang's dream of becoming a professional WWE wrestler.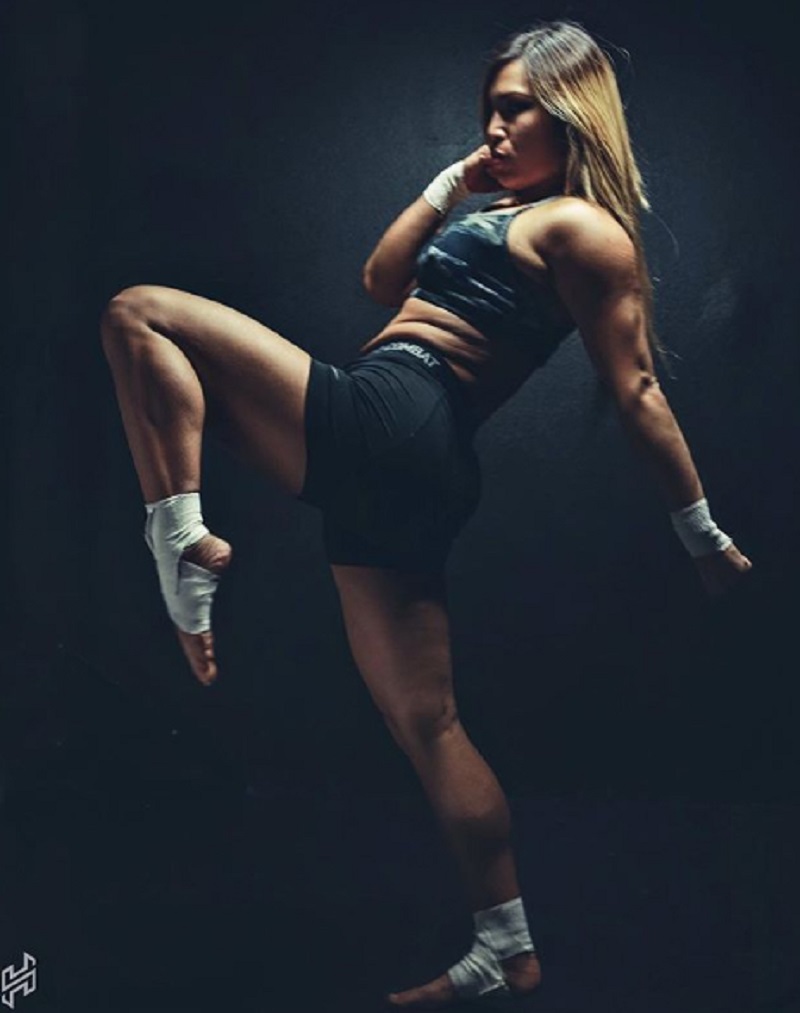 "Through that I got referred to WWE and wrestled for them for almost two years and now I am wrestling independently and doing tours in Asia, especially China," Zhang explained.
After her success as a wrestler with the WWE, Zhang reached another milestone in Asia.
"I am the first female Asian American wrestler for WWE and all of Asia. Now I am going back out there for my third tour in September."
She added, "In China, pro-wrestling is really developing and picking up right now. I want to be there and help the market come up."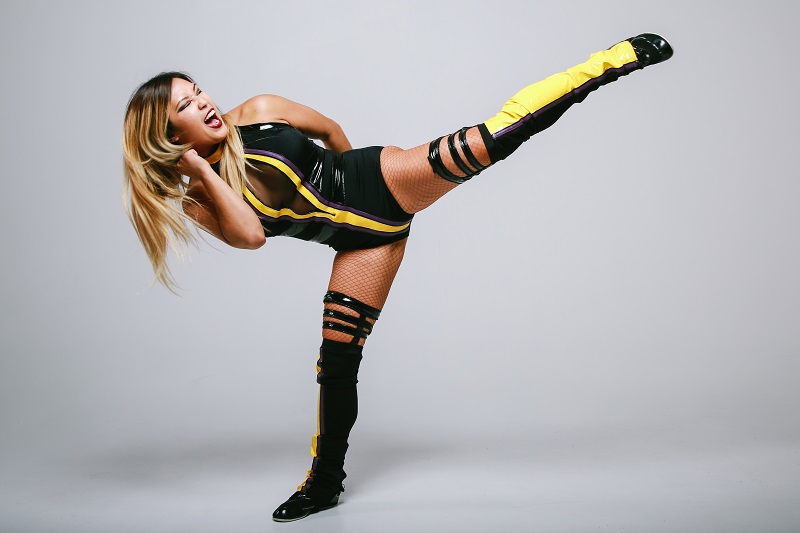 WWE fans have a favorite wrestler they liked to watch growing up. For Zhang, it was Hulk Hogan because the wrestler was her grandmother's favorite as well.
"Naturally, he was my favorite but my style is not like his. But watching him really inspired me to be interested in wrestling in the first place," she added.
Although she only performed under WWE NXT from 2017 to 2018, Zhang said that her time with the company has allowed her to get in touch with her culture.
"I learned a lot, met some great people, and got to explore pro-wrestling and how it is like all around the world," she said. "I've been lucky. It's allowed me to travel and see different cultures. It's allowed me to get in touch with my own culture."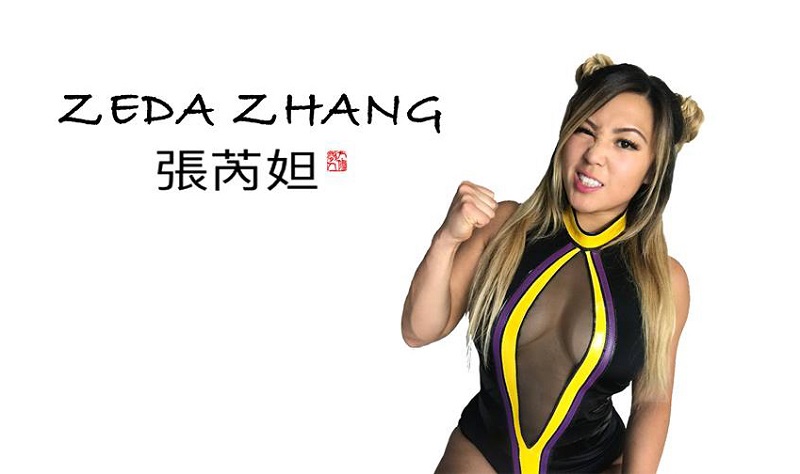 "I stayed out there for three months for my first tour, and then the second one I stayed up for a month and a half, and this tour is also for another month and a half," Zhang continued.
"It's going to start becoming a regular thing and just learning more about my culture has allowed me to get in touch with my own roots and learn more about myself as well."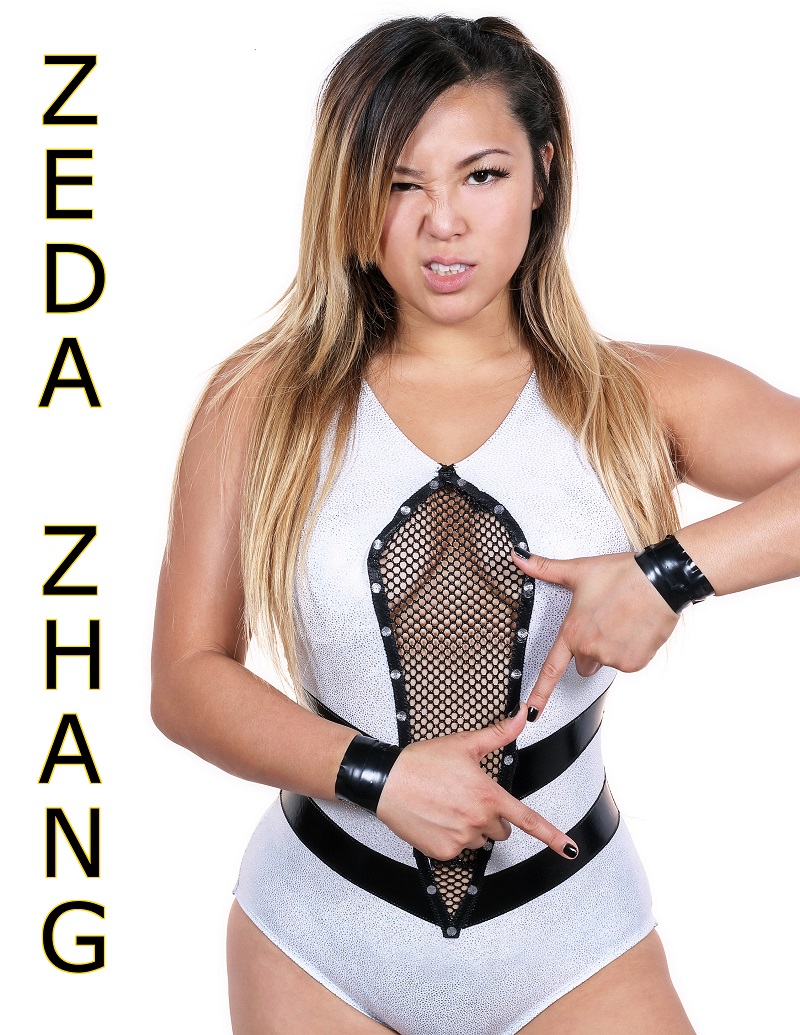 Zhang noted that both MMA and wrestling share a lot of similarities and differences.
"As an MMA fighter, you don't ever have to worry about your opponent. It's not a performance. You're just worrying about yourself, you protect yourself and your whole goal is to win," she said. "But with pro-wrestling, because it is a performance, you have to worry about not hurting your opponent."
"You have to make it look like it hurts. But at the same time you're going to make sure you protect them and you've got to think about the story of the match," Zhang went on. "You have to interact with the fans and think about camera angles because it's a very interactive type of show. There's a lot more multitasking and thinking involved with pro-wrestling."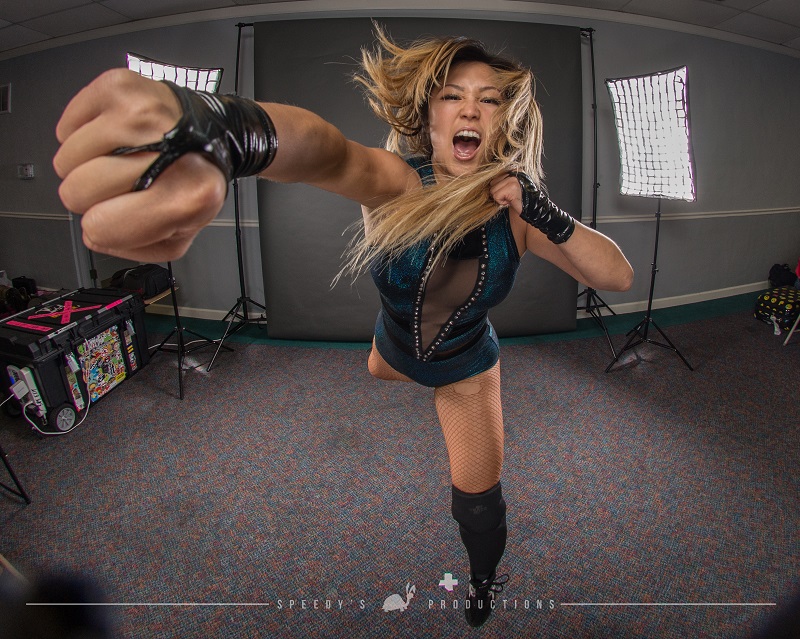 Zhang's most memorable match occurred when she was under a Chinese company called Oriental Wrestling Entertainment (OWE).
"I wrestled this girl consistently that was out there and she played the 'heel' which is a bad guy, and I was the 'babyface' which is the good guy," she recounted. "Her whole thing is cheating, but also trying to get the company I'm with against me, trying to lie about me hurting her and trying to make me look like a bully."
"So finally we have this match and I think it's going to be fair and she's not going to get her boyfriend involved. But at the very end he does," the wrestler recalled.
Zhang described the match as an emotional experience.
"It got to the point where I actually legit cried," she said.
But her fans had her back and supported her all the way.
"Then, some of the fans in the crowd cried when they saw it happen. She was using different ways to knock and break down my leg to the point where it was difficult for me to walk."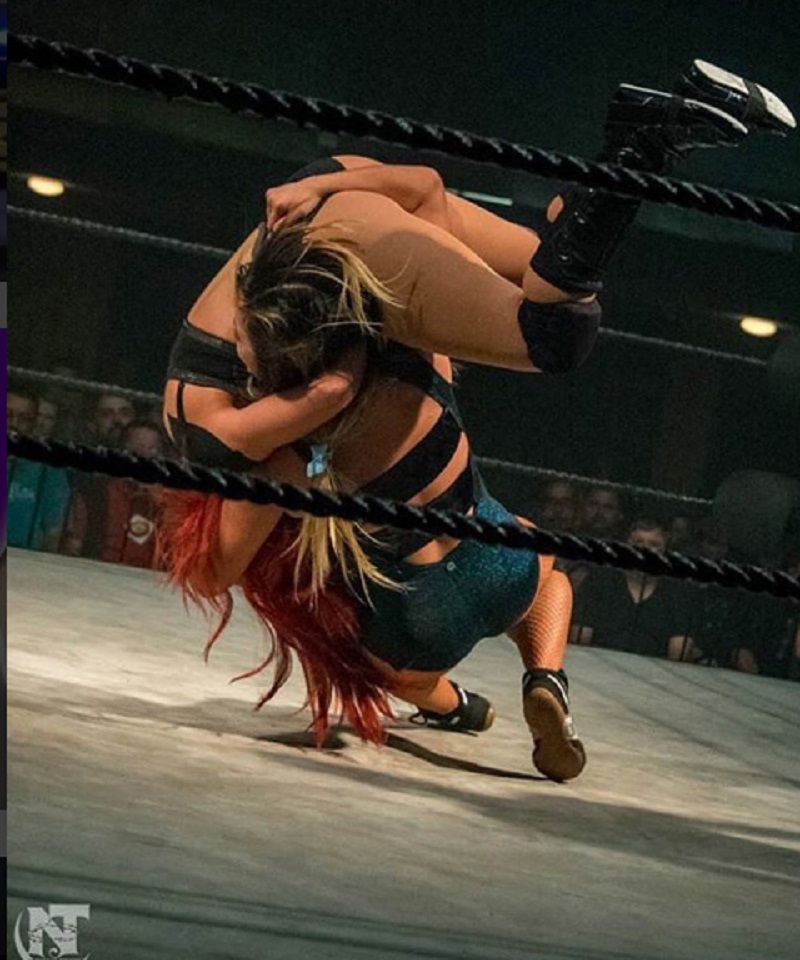 Zhang says that while her wrestling career has become a full-time endeavor, she is dabbling in other ventures as well.
"I'm very lucky that I've been able to build up my brand where I'm able to do this full time. But on the same token, I am doing everything entertainment related so anything that is within my brand."
"I'm working with a clothing company, FRCHS LA, to launch a campaign about women who have scars," she added. "It's an inspirational type of thing, talking about the struggles of athletes and people who go through different things to get to where they are."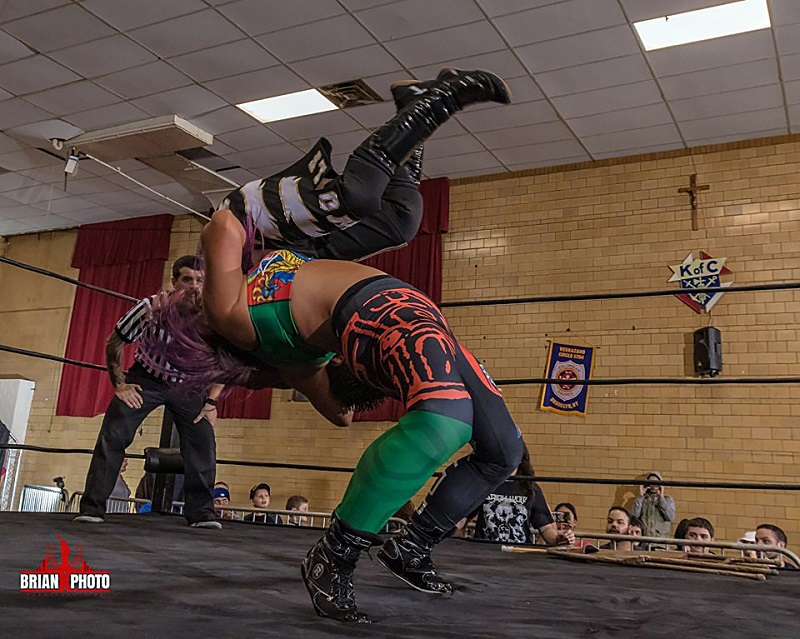 Zhang's aim is to help inspire women to pursue their dreams, especially if those dreams are not common in Asian cultures.
"It's not really common in the Asian culture to first go into entertainment and to go into this type of sport," she said. "I hope to be that inspiration for them and also to build the industry of pro-wrestling in China."
Besides China, Zhang has traveled to Macau, Nepal, Singapore and Taiwan. Her next stop is South Korea, Japan, Thailand and the Philippines.
Featured Image by WWE
This article has been updated from its original version to correctly report that Zeda Zhang is the first female Asian American wrestler for WWE and all of Asia.