Meet Yuli Gurriel, 33. He is the first baseman for the Houston Astros and is from Cuba.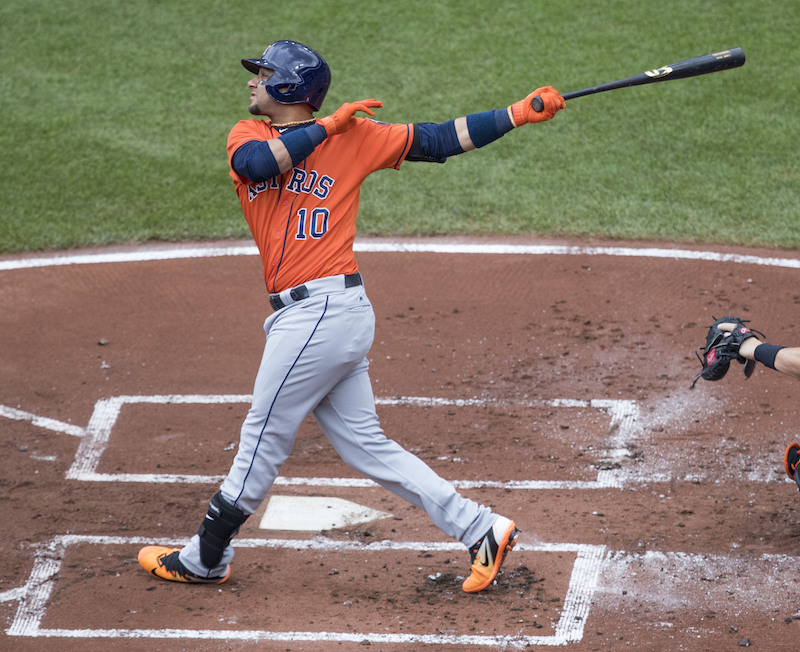 During last night's World Series game against the LA Dodgers, Gurriel hit a home run off starting pitcher Yu Darvish, who's from Japan.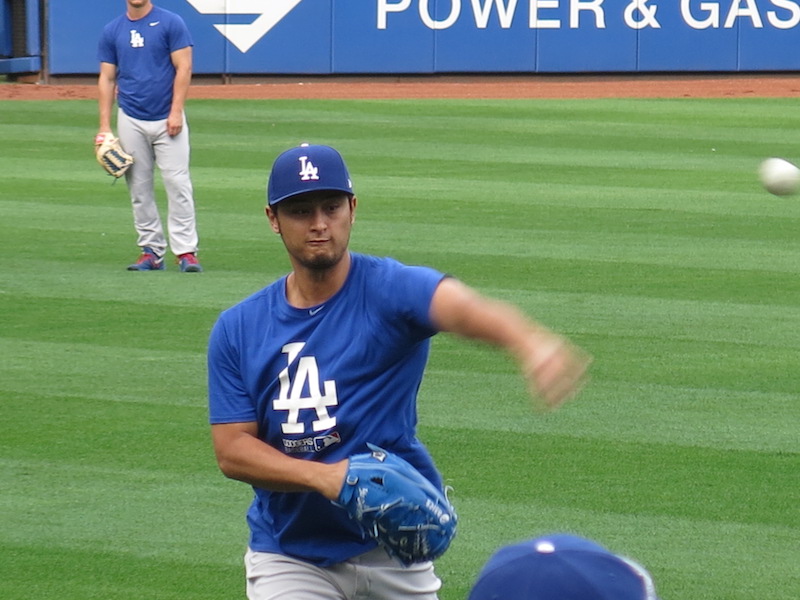 Despite contributing greatly to his team's 5- 3 win, Gurriel's feat was overshadowed by how he celebrated in the dugout. Once he sat down with his teammates, he made the "slant eye" gesture with his fingers, aimed at Darvish.
Twitter erupted with backlash towards Gurriel after the incident.
Not only did Yuli Gurriel make the racist gesture, you can see him mouthing "Chinito." Woof. #WorldSeries pic.twitter.com/6M4xiXJMNc

— Josh Sánchez (@jnsanchez) October 28, 2017
Yuli Gurriel should be suspended at least 2 games for blatant racist gesture, maybe more. An ignorant coddled player, a minority himself.

— elijah colt (@ElijahColt) October 28, 2017
The most wounding thing about Yuli Gurriel's racist gesture is the disrespect of Houston's own enormous Asian population. #worldseries

— Bill Broun (@Broun) October 28, 2017
Hey Houston @astros and #YuliGurriel, this is NOT acceptable and that is NOT a REAL apology. https://t.co/C5b75KTRzZ

— Advancing Justice-LA (@AAAJ_LA) October 28, 2017
Yuli Gurriel deserves to be suspended. His act was classless, distasteful, and racist. Fans justifying it? Just so much worse. Shame.

— Mia Nasrollahy (@lyssaxmia) October 28, 2017
lol did yuli gurriel really make slant eyes at darvish last night? @jello44 @Line_XIII why is ya'lls team so racist

— ChurchOfGouf (@The_Real_Enron) October 28, 2017
Afterwards, Gurriel made an apology through an interpreter. He noted that he was joking among his teammates in reference to how he successfully hit a home run against a Japanese pitcher.
"I just feel bad," Gurriel told the NY Times. "If anybody got offended over there, it was not my intention."
"In Cuba we call everybody who is from Asia 'Chino,'" he said through the interpreter. "We don't call them Japanese. We call them Chino. Plus, I know in Japan that offends them. They don't like that, but I didn't mean to do it."
Gurriel played pro baseball in Japan in 2014, but defected and signed with the Houston Astros in 2016.
Darvish, 31, said that he was initially angry upon hearing what Gurriel did, but later tweeted the following:
— ダルビッシュ有(Yu Darvish) (@faridyu) October 28, 2017
Rob Manfred, the current Commissioner of Baseball, met with Gurriel on Saturday before Game 4. Gurriel has since been suspended for five games.
 "I want to apologize to [Yu Darvish]," Gurriel said, "And tell him I did not mean to offend him."