China's Spring Festival Gala, the world's most-watched television show with a reported 700 million viewers according to Time, sparked global outrage when it used blackface in one of its skits.
The skit in question, which was aired on the state-run China Central Television (CCTV) network, featured renowned Chinese actress, playwright and producer, Lou Naiming, in blackface and wearing fake buttocks, What's on Weibo reported.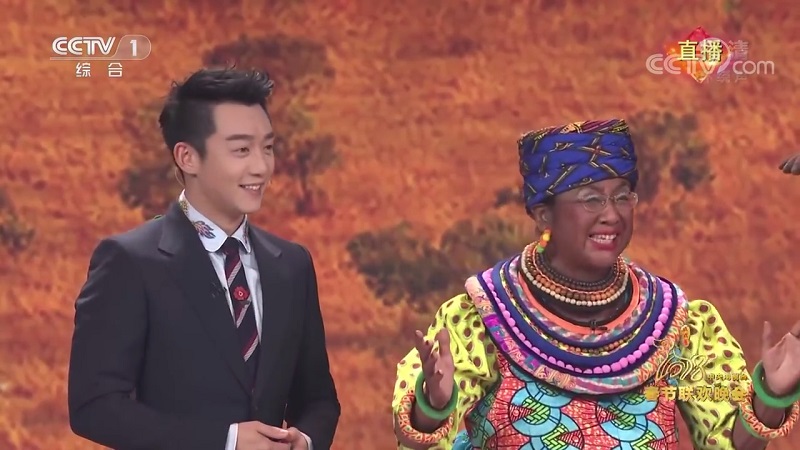 Naiming, who portrayed an African mother, appeared in the skit shortly after the opening performance, which featured African dancers and a group of women who are supposedly part of the staff of the new Chinese-built Kenyan train, South China Morning Post reported.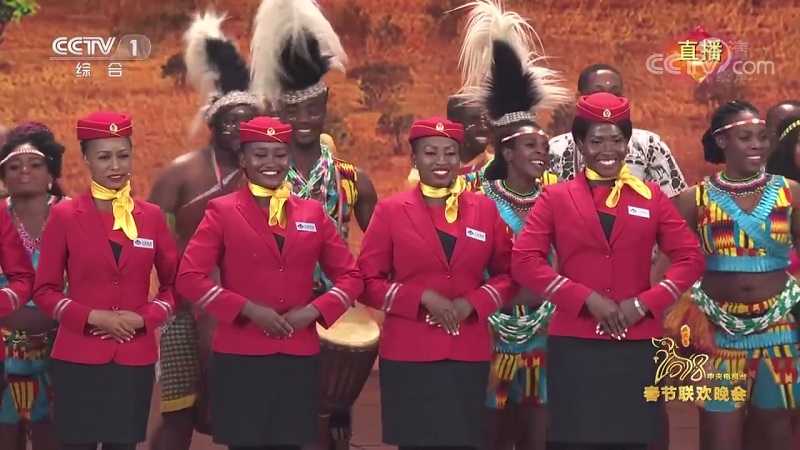 The scene, as explained by SCMP, started out when the host of the show decided to help his female friend by pretending to be her boyfriend so she could get out of a blind date.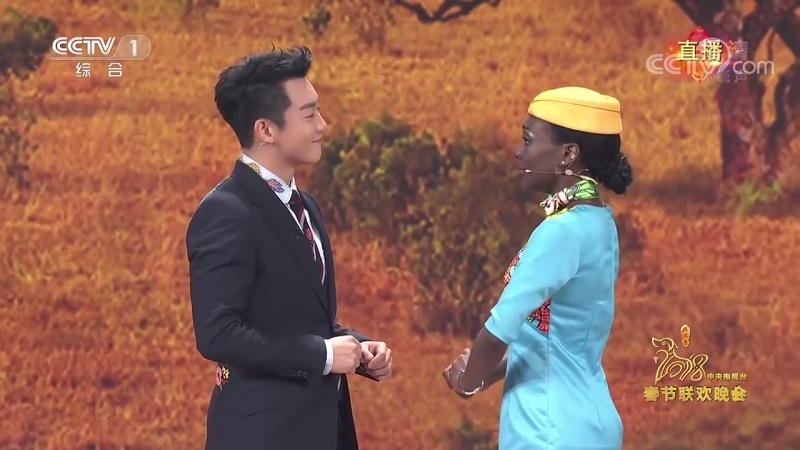 Naiming, playing the part, then entered the stage along with a monkey – played by a black performer in costume – as a pet; as if blackface alone wasn't racist enough.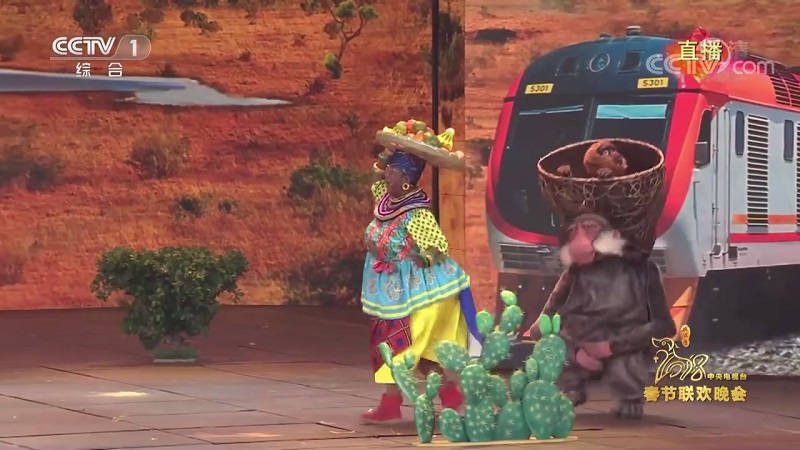 A lot of people immediately took to Twitter to express their disgust with the Spring Festival Gala skit.

ugh the sketch on Africa during the @CCTV Spring Festival Gala (possibly the most watched show in the world) was cringeworthy at best, completely racist at worst. It's Africa, so bring out tribal dancers & animals? And was that a Chinese woman in blackface with a fake posterior?

— Parthepan (@KTParthepan) February 15, 2018
Tone deaf Spring Festival skit, incl blackface 'African' mama shouting 我爱中国! https://t.co/gcxPmMJHH7

— Heidi Østbø Haugen (@HeidiOHaugen) February 15, 2018
WTF Chinahttps://t.co/wHgTvJNw5G

— Ještě Nevečeřela (@jestenevecerela) February 15, 2018
now hold on a second is that blackface i see……… on cctv spring festival gala……

— ames累 (@07loey) February 15, 2018
CHINA WHYYYYY. i'm watching the cctv spring festival new year's gala and there's straight up blackface, i just don't know what to do with this level of offensive oh my GOD

— 雨曦 。◕‿◕。 (@yuxisushi) February 15, 2018
To add more fuel into the fire, a now-deleted Weibo post pointed out that there was a lion-shagging moment during the skit.
Deleted weibo post pointing out onstage lion-shagging during Spring Festival Gala's blackface sketch. Well, as long as everyone got their tones right …. https://t.co/pF0E8tLMIm

— Samuel Wade (@samuel_wade) February 15, 2018
This is not the first time China displayed racism toward Africans. A Chinese museum in Wuhan opened an exhibit last year with the title "This is Africa" that seemingly compared Africans to wild animals.
Featured image screenshot via YouTube / CCTV春晚