Three Chinese woman were detained in the airport after flying to South Korea to get plastic surgery. Apparently, their surgeries were so successful that they no longer resemble their passport photos, so officials couldn't confirm their identity.
Jian Hua Hua, a Chinese TV anchor, shared the photo on Weibo of the incident. In the photo, three women are sitting at a South Korean airport with bandages wrapped around their heads and holding their passports.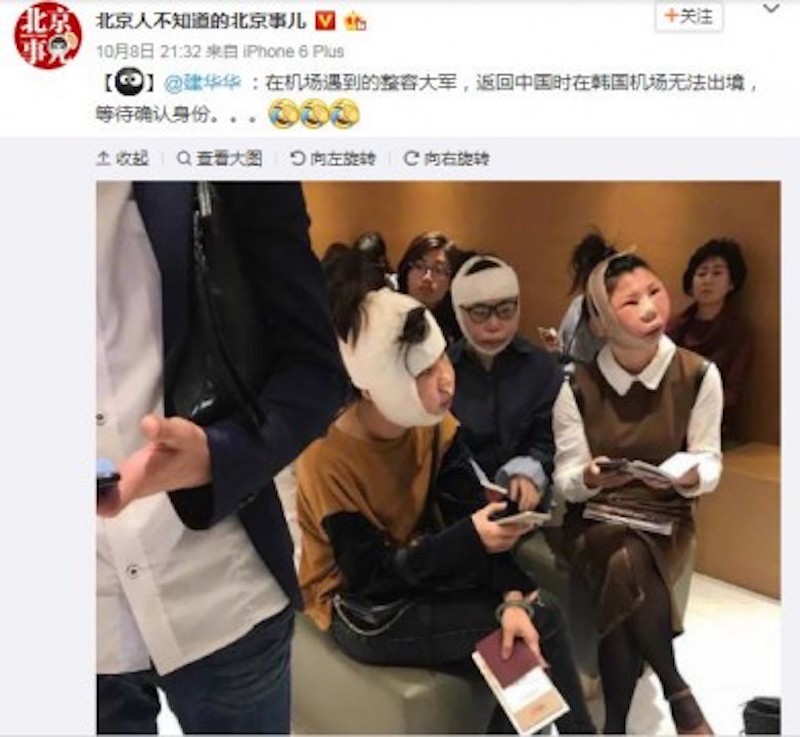 The post has since been taken down, according to AsiaOne. The caption allegedly read:
"Received from frontline personnel at the airport during the holidays: These women made use of the long holidays to undergo plastic surgery in South Korea. On the way back, they were unable to leave the country and had to await proof of identification. Even your mother won't recognize you."
According to Chinese Eastern Airline regulations, passengers who have undergone plastic surgery are only allowed to fly 15 days after surgery. In addition, clinics are also required to provide documentation to prove the patients identity.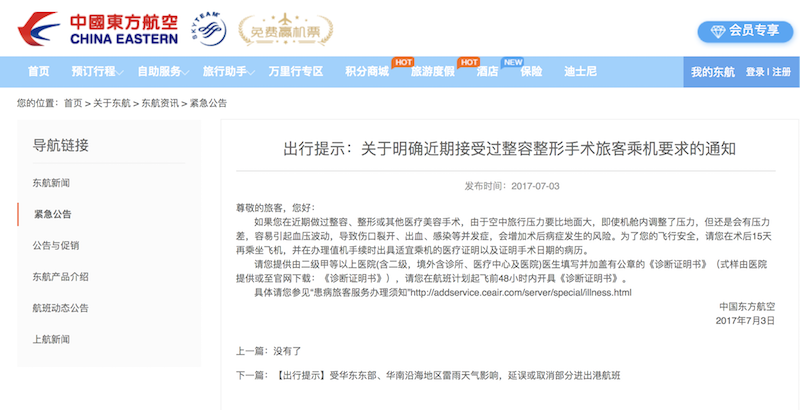 Presumably, after being detained and questioned, these women were allowed to leave and go home.