A man, his wife and his alleged mistress ended up being escorted to a local police station in east China after engaging in an eerie spectacle which looked like straight out of an action film.
Footage of the incident in Nanjing showed a furious wife hopping on top of the hood of her husband's black Audi car after reportedly catching him with his mistress, MailOnline reports.
In the undated video, the driver continues to drive along the busy street as the woman sits on the moving car while shouting at her husband.
"Open the door!" the wife shouts as she hits the car's windshield with a stick. "Catch the mistress!"
The husband simply ignores the woman and continues driving the car near Nanjing Aqua City, a local shopping district.
"B****, get out! Get out!" the woman continues to shout.
When the man finally stopped his car and got off at a junction, the couple began arguing on the roadside.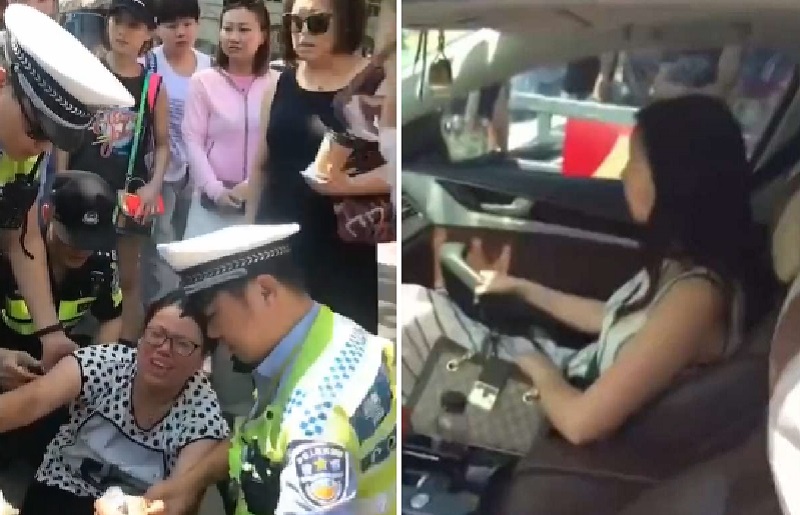 "You said you'd buy a house with me," the woman yelled while repeatedly hitting and kicking the man.
"Yesterday, we were just looking at houses together," she added. "Today, you're with a mistress."
Some of those who witnessed the altercation then started berating the woman who was believed to be the man's mistress in the passenger seat.
"Shame on you! Shame on you!" the crowd yelled at her while recording the ordeal.
According to Shanghaiist, the husband and wife have been together since college. After launching a successful business together, the husband had enough resources to afford to date another woman.
After videos of the incident became viral, Chinese netizens began digging for more information about the alleged mistress. Her name, WeChat account, and phone number were soon exposed on Chinese social media.
Featured Image via YouTube / Netizen Watch