Asian American applicants are supposedly failing to get into Harvard University partly because of weaker recommendations suggested by a school official. 
On the second day of trial of the high-profile lawsuit alleging that the university discriminates on the basis of race, Harvard's Dean of Admissions, William Fitzsimmons testified that White applicants had "somewhat stronger" recommendations than their Asian American counterparts.
"The strength of the teacher recommendations and counselor recommendations for Whites is somewhat stronger than those for Asian Americans," Fitzsimmons said.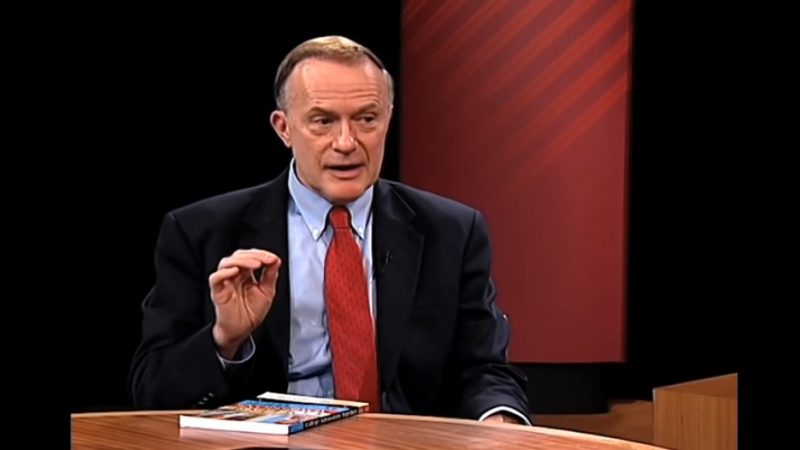 In a 2009 article for the New York Times, Fitzsimmons noted that "intellectual imagination," "strength of character" and the "ability to exercise good judgment" are critical factors assessed outside an applicant's report card.
"Students' intellectual imagination, strength of character, and their ability to exercise good judgment — these are critical factors in the admissions process, and they are revealed not by test scores but by students' activities outside the classroom, the testimony of teachers and guidance counselors, and by alumni/ae and staff interview reports."
A lawsuit claiming Harvard discriminates against Asian-American applicants went to federal trial today. Activists say Harvard's admissions office scores Asian-Americans lower on qualities like "likability" and "grit" to artificially lower their acceptance rates. pic.twitter.com/RIQfS7x3Ud

— AJ+ (@ajplus) October 15, 2018
On Tuesday, Fitzsimmons said that race was not used in isolation from other factors in admissions, but it "made a difference" for some applicants, the Wall Street Journal reported.
However, the dean pointed out that he did not know how Asian American recommendations fared against Black and Hispanic applicants.
Asian American community leaders, groups and individuals gathered in #CopleySq to show their support for the #sffa lawsuit against #Harvard University and to protest what they say are discriminatory practices against Asians in the Harvard admissions process. For @wgbhnews pic.twitter.com/5WTjeYAqJC

— Meredith Nierman (@meredithnierman) October 14, 2018
The anti-affirmative action case, filed by the Students for Fair Admissions (SFFA) in 2014, accuses Harvard of favoring Black and Hispanic applicants over Asian Americans in admissions to maintain campus diversity.
After reviewing over 160,000 student records, the organization found that Asian American applicants scored lower on traits such as "positive personality," likability, courage, kindness and being "widely respected," the New York Times reported in June.
Over 250 people are now massed in Copley Square to protest Harvard's race-conscious admissions policies. Demonstrators have stuck anti-Harvard posters — including one "Do NOT discriminate by color! Say NO to Harvard". pic.twitter.com/Y2v53vtCHS

— CAFT(ChineseAmericans4Trump) (@LucyLu91992245) October 14, 2018
SFFA argues that Asian Americans are being held to higher standards and questions whether race unfairly informs the university's decision on "personal ratings."
"Asian Americans are described as smart and hardworking yet uninteresting and indistinguishable from other Asian American applicants," the group said earlier this year.
The Asian-American rally standing up to Harvard is underway. pic.twitter.com/DEzprAVBwf

— Kenny Xu (@kennymxu) October 14, 2018
Fitzsimmons, who was also investigated during a 1990 probe that examined allegations of illegal racial quotas denying entry of Asian American applicants, said that Harvard took the report "very seriously" and that it "continues to be an important benchmark," the Harvard Crimson noted.
The dean also denied stereotyping practices in his office. "We do not endorse, we abhor stereotypical comments. This is not part of our process. This is not who I am, and this is not who are admissions committee members are."
Featured Images via YouTube / OnHarvardTime (Left) and WCVB Channel 5 Boston (Right)