A man was reportedly arrested after stealing a flag from Vietnamese Americans running a caravan for President Donald Trump in Orange County, California over the weekend.
The ruckus, which was partially caught on video, saw the "homeless" man twirl a flag in the middle of the road, effectively interfering with the rally.
OC: A crazed homeless man stole flags from the Vietnamese Trump Caravan and burned them. I'll post video of the burnt flags shortly. VC: anonymous Trump supporter shared the footage. pic.twitter.com/2PeBQ284Nw

— Kalen From Scriberr (@FromKalen) October 3, 2020
Amid the traffic jam, several caravan participants are seen running toward the sidewalk for unknown reasons.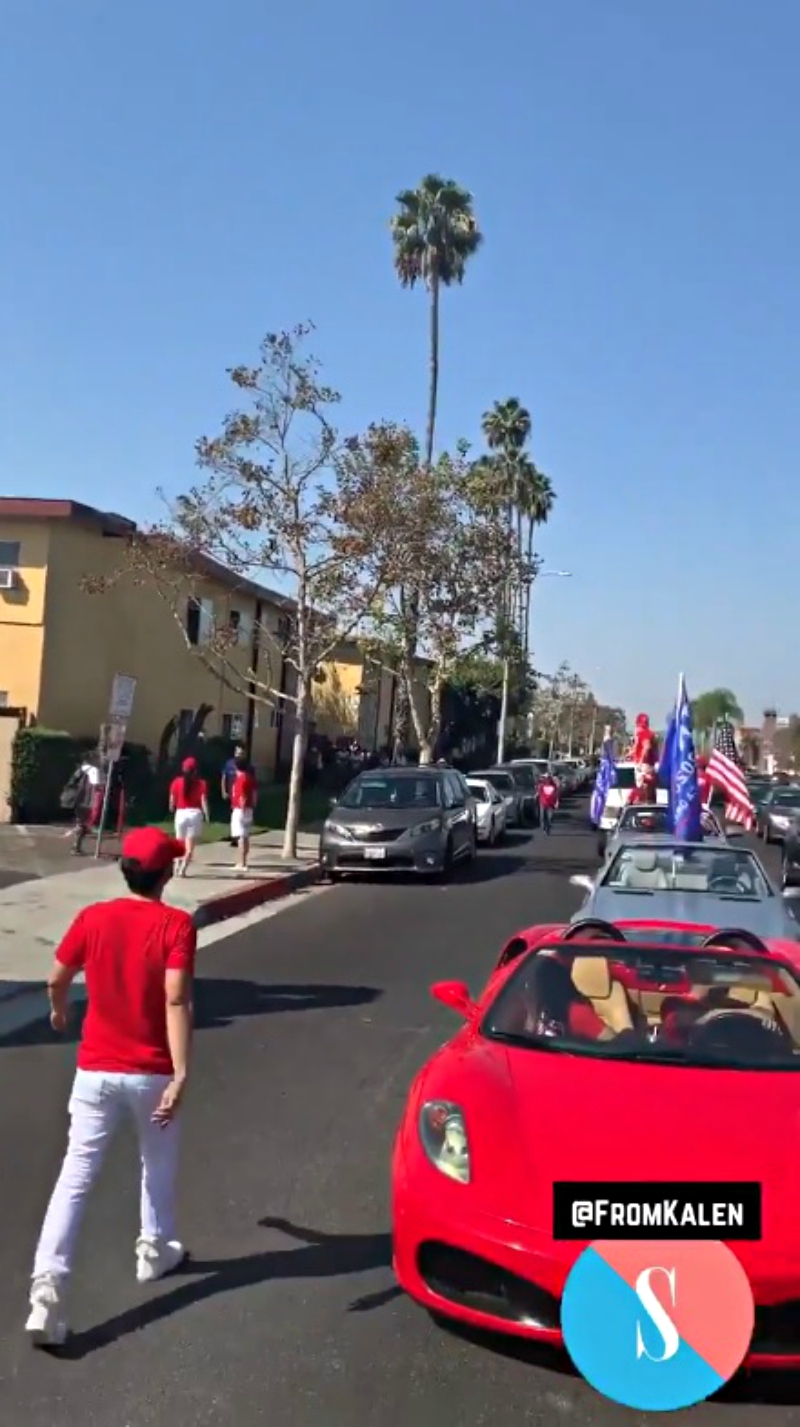 At some point, a physical flag fight ensues between the man and two participants directly in contact with him.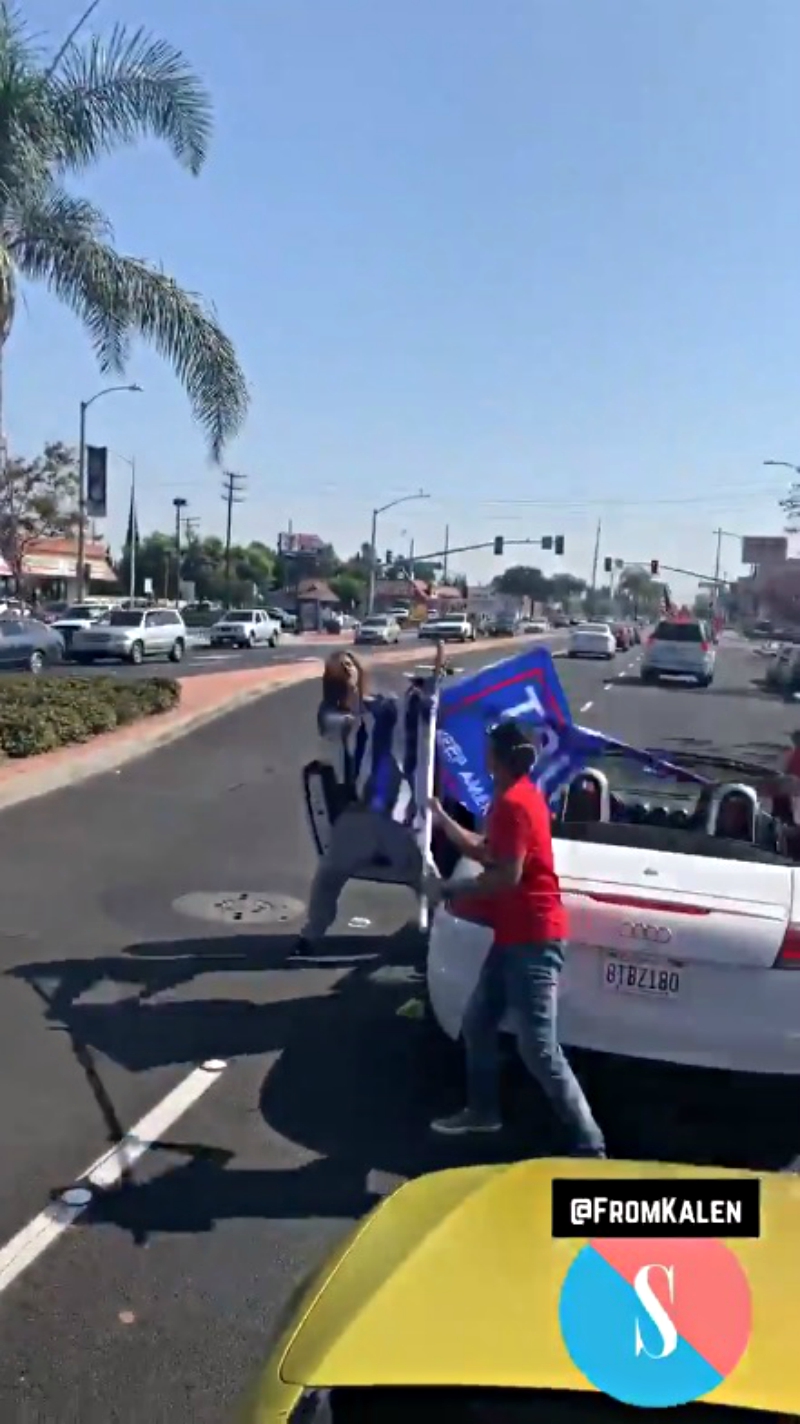 The video ends with two officers pursuing the man, but it's unclear whether he was arrested and charged.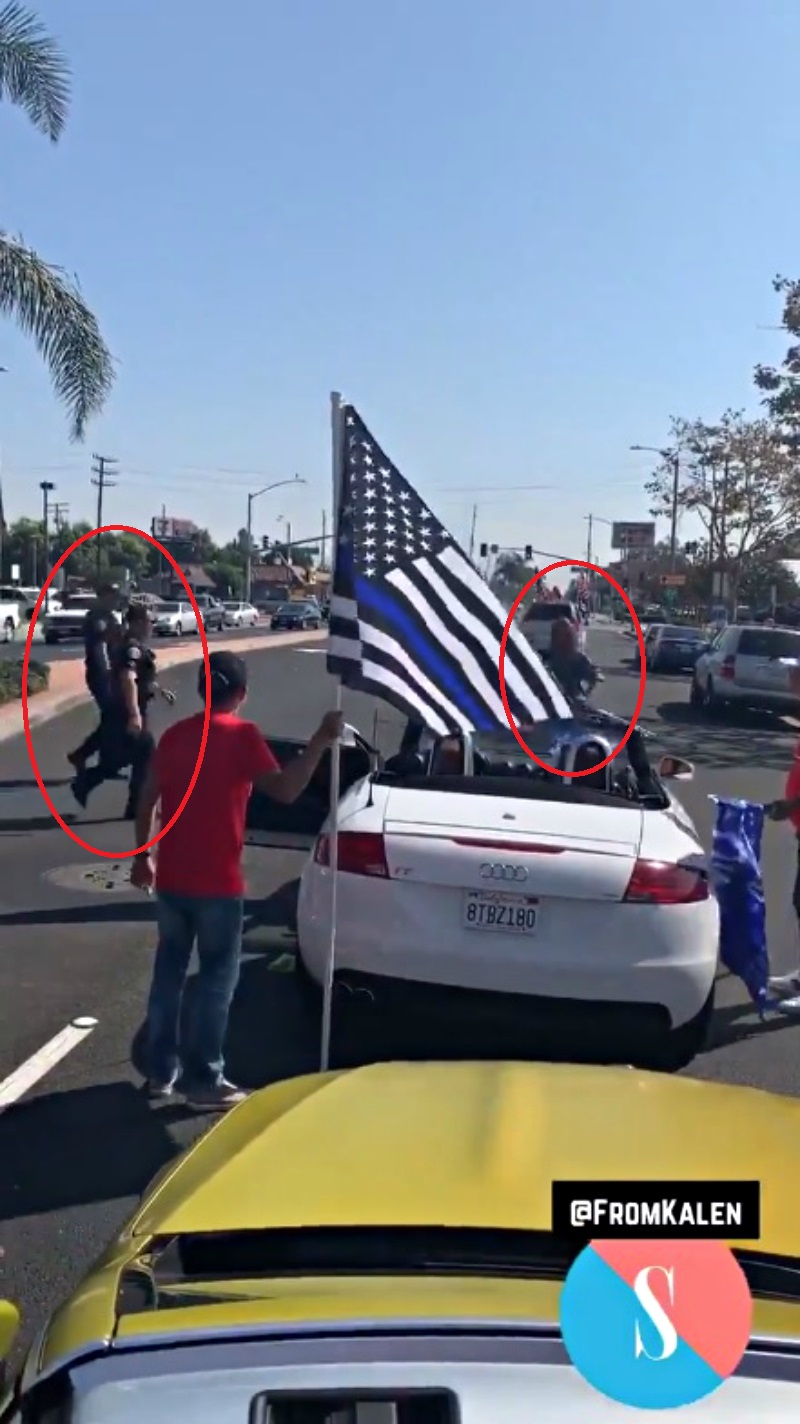 The caravan was reportedly headed to a destination in Westminster, a city north of the county home to many refugees from the Vietnam War.
Participants claimed that their flags were stolen and burned during a stoplight, according to Kalen D'Almeida, co-founder of Scriberr News who first shared the video.
According to the caravan participants, their flags were stolen from their vehicles at a stop light and burned. pic.twitter.com/gxVsgh65cS

— Kalen From Scriberr (@FromKalen) October 3, 2020
It appears that the man was not alone in interfering with the caravan. A video shared by Twitter user @sage_way shows him with a few others chasing and assaulting one of the participants.
The video appears to show the moment the man got hold of the flag. It's unclear whether others were arrested.
My cousin filmed this. pic.twitter.com/NJ6nP0r9VT

— SageWay (@sage_way) October 4, 2020
A recent survey showed that most Vietnamese Americans favor Trump over Democratic challenger Joe Biden for the November presidential election.
"We are here today because we support President Trump," a caravan participant told D'Almeida. "President Trump protects the country. He brings all the jobs from China [back] to America."
Another stressed that he does not want to live with communists.
"When communists occupied South Vietnam in 1975, my family lived there and we suffered," the participant said. "Now, we don't want to live with a communist. We don't want [that] at all, because we know how it is [like]."
Feature Image Screenshots via @FromKalen