The U.S. Postal Service is issuing three new stamps depicting Asian American achievements and culture in 2021.
Announced with 16 other designs, the stamps will feature Japanese American veterans, Chinese American scientist Chien-Shiung Wu and the Year of the Ox, the second in its novel Lunar New Year series.
"A handwritten letter shows the recipient how much you care. The stamp you choose to adorn your envelope adds an extra important touch," USPS Stamp Services Director William Gicker said in a press release.
"The new 2021 stamps are designed to look beautiful on your envelopes, to be educational and to appeal to collectors and pen pals around the world. As always, the program offers a variety of subjects celebrating American culture and history, and this year, we made a special effort to include a little fun."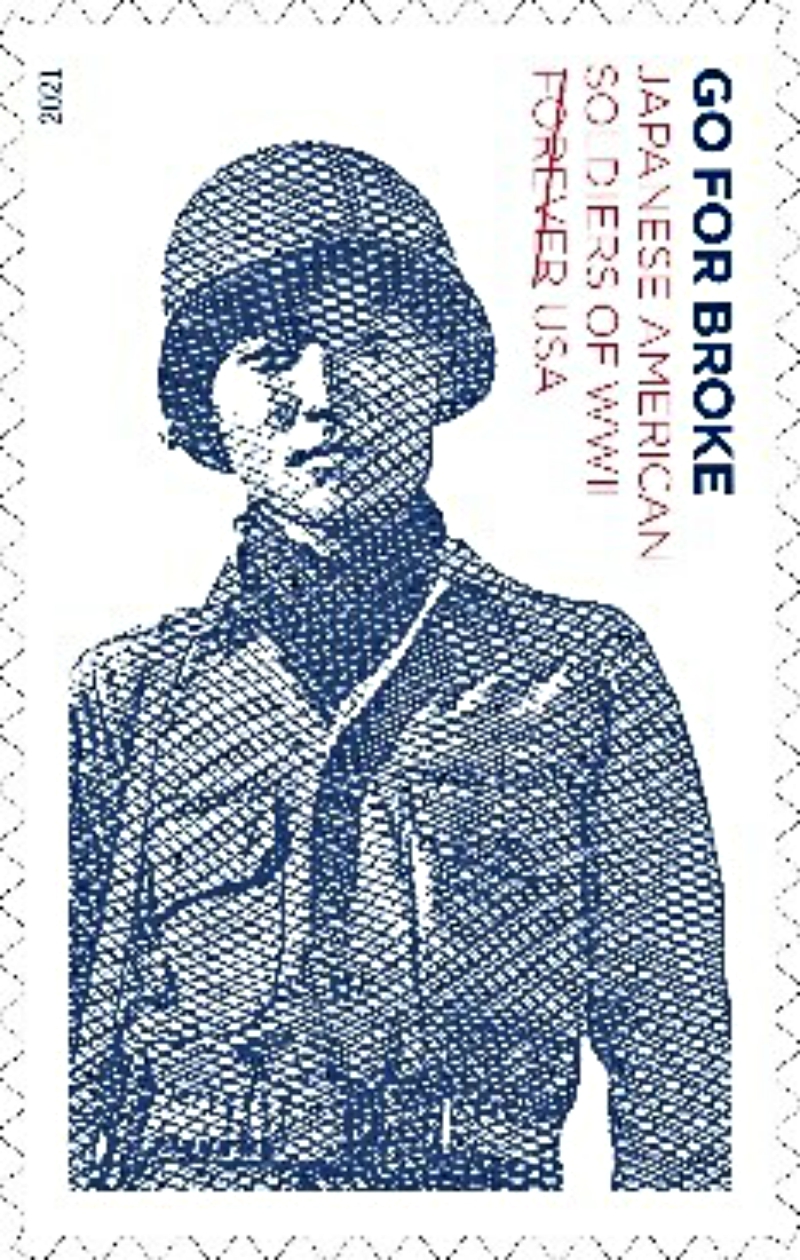 Designed by art director Antonio Alcalá, the stamp "Go for Broke" shows a Japanese American soldier who, among 33,000 others, served in the U.S. Army during World War II.
According to USPS, the phrase was the motto of the all-Japanese American 100th Infantry Battalion/442nd Regimental Combat Team and came to represent all Japanese American units that fought in the war.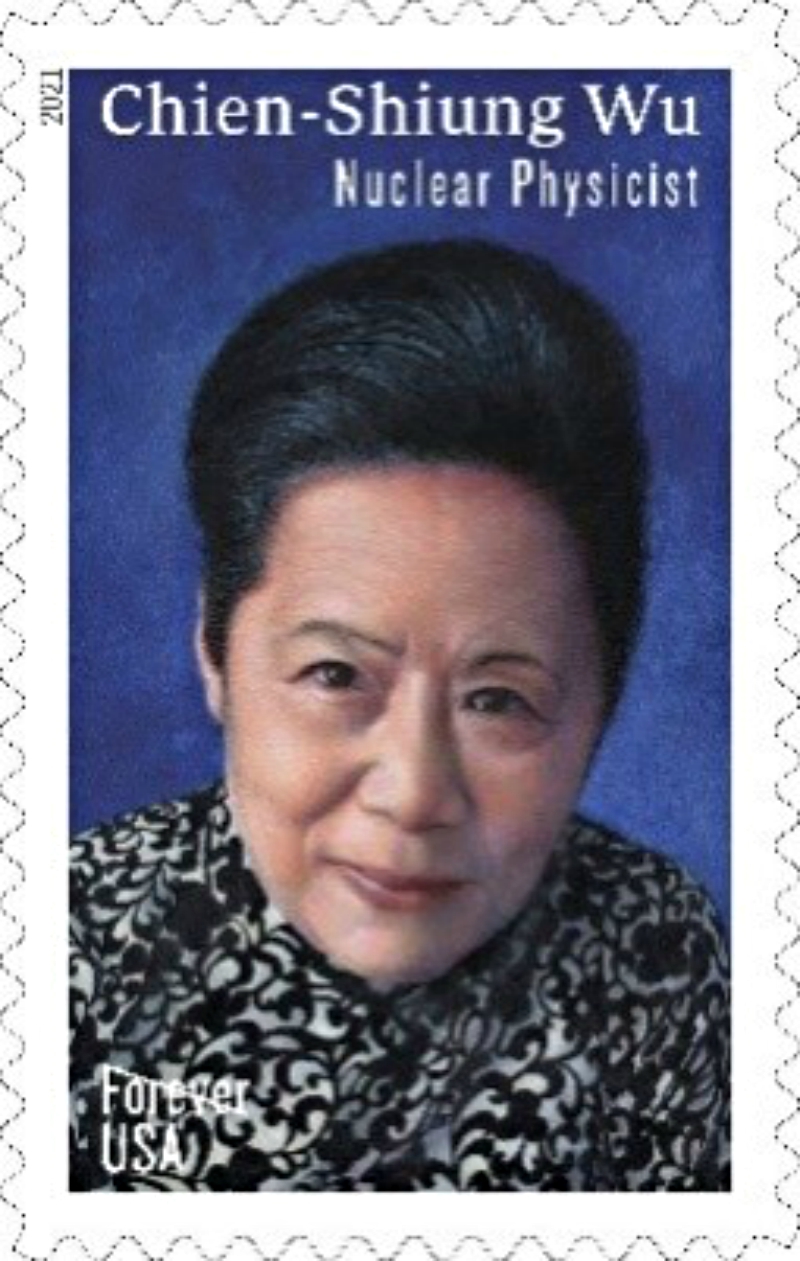 Chien-Shiung Wu, a nuclear physicist, is regarded as one of the field's most influential in the 20th century. Her stamp was designed by art director Ethel Kessler with original art by Kam Mak.
Wu's granddaughter, Jada Yuan, shared the news in a Twitter post.
"Some truly exciting news: my grandmother, Dr. Chien-Shiung Wu, is going to be on a Forever stamp from the U.S. Postal Service. She was a nuclear physicist who helped disprove a fundamental law of nature and changed a field dominated by men," Yuan wrote.
"We're so grateful for the honor."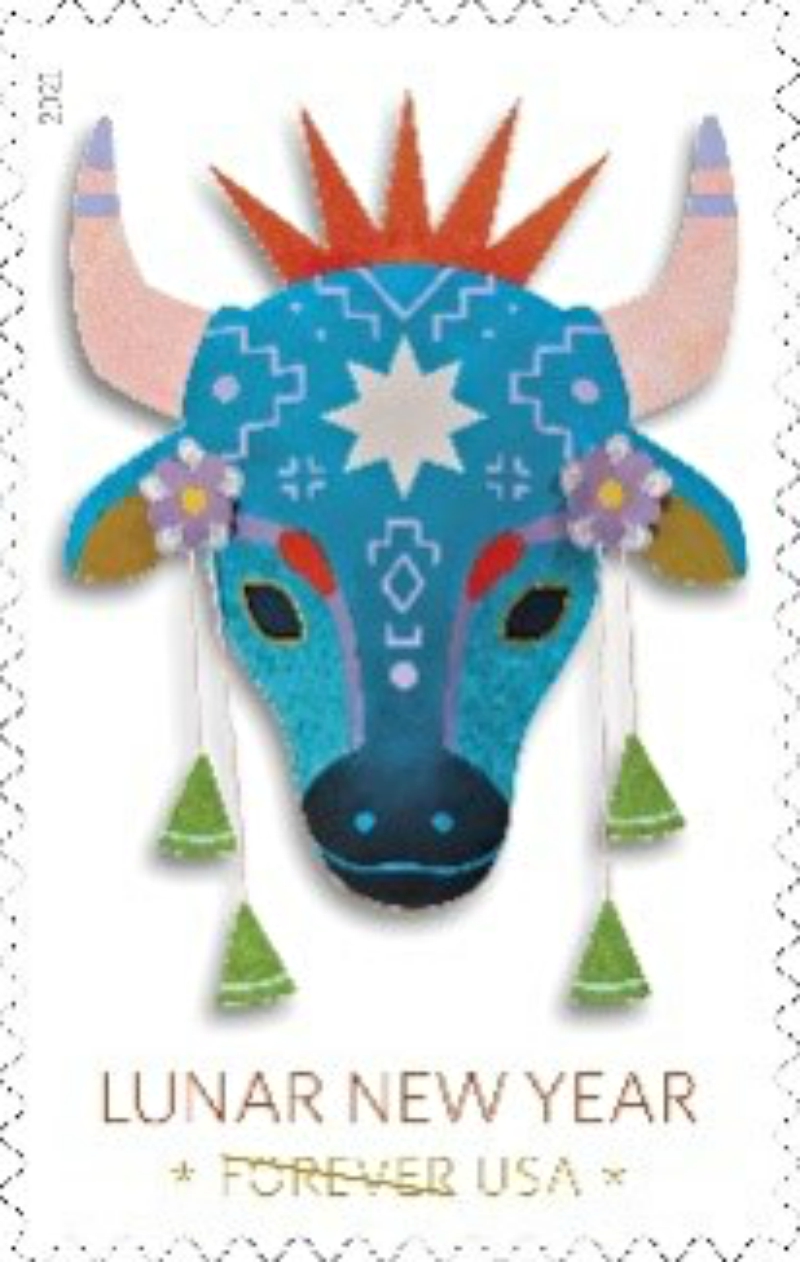 The Year of the Ox stamp, which features a mask of the animal, was also designed by Antonio Alcalá, with original art from artist Camille Chew.
"Calling to mind the elaborately decorated masks used in the dragon or lion dances often performed during Lunar New Year parades, these three-dimensional masks are a contemporary take on the long tradition of paper-cut folk art crafts created during this auspicious time of year," USPS noted.
Of the three stamps, the Ox will be released first, launching in Chicago on Feb. 2. The stamp featuring Wu will follow on Feb. 11 in New York.
Feature Images via U.S. Postal Service