Uncle Roger, the fried rice connoisseur/critic created by U.K.-based Malaysian comedian Nigel Ng, recently recorded a reaction to a video he described as "the worst fried rice video."
Off to a hilarious start: The comedic critique, uploaded on Ng's YouTube channel mrnigelng on Sunday, saw the fictional character taking on a 2018 cooking video by channel Kays Cooking titled "Special Fried Rice."
Uncle Roger's nephew Nigel (also played by the comedian) starts off by reminding viewers not to "go attacking anyone" as it is merely a comedy video.

From the get-go, Uncle Roger showcased his familiar delivery of witty comments each time the featured cook, Kay, appeared to mess up the recipe.

He immediately questioned the woman's use of an induction cooker but gave her props for at least using a wok.

When the woman placed her hand over the wok to check if it's hot enough, Uncle Roger pointed out that it is safer to just use her eyes.

"Here's how you know if wok is hot," Uncle Roger said. "If there's smoke coming up from wok, you know it's hot. This is not the time to use fingers."

He then went on to criticize the woman's "Sesame Street" knife, her slow, uneven chopping and the way she "cremated" the garlic.

"Give Uncle Roger the garlic, I will give a proper burial," he said in jest. "Garlic is Asian people's favorite ingredient and you destroy it."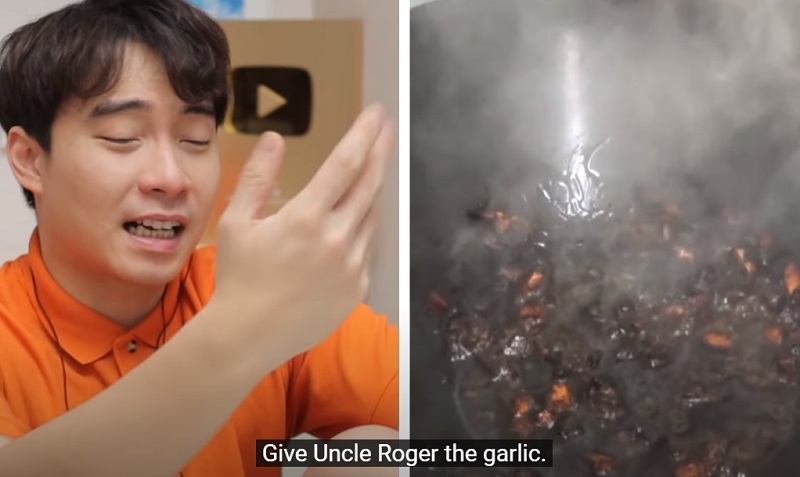 Even worse than Auntie Hersha: The ultimate kicker came near halfway through the video when Kay poured in raw grains of rice into the wok.
"What, what, what, what's she doing? What she's doing? Is that raw rice she putting in the wok. No, no, no, no!" Uncle Roger screamed in frustration.

He even replayed the video to check if he's seeing it wrong, but she did indeed put raw rice into the burned garlic.

"Uncle Roger say if your rice too wet, you f*cked up, but if your rice uncooked, you definitely f*cked up," he said.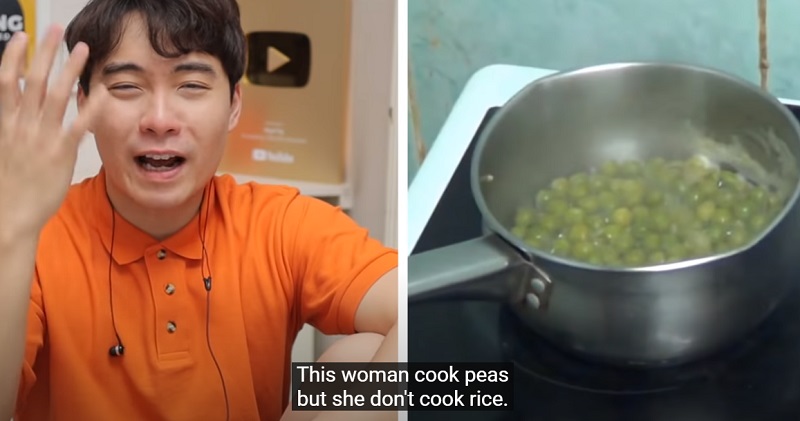 He compared watching the video to watching "Schindler's List but for egg fried rice."

"Is that not the saddest thing you seen?" he commented on the final product. 

As of this writing, Uncle Roger's video has racked up more than 2 million views, while Kay's fried rice video has gained nearly a quarter-million views.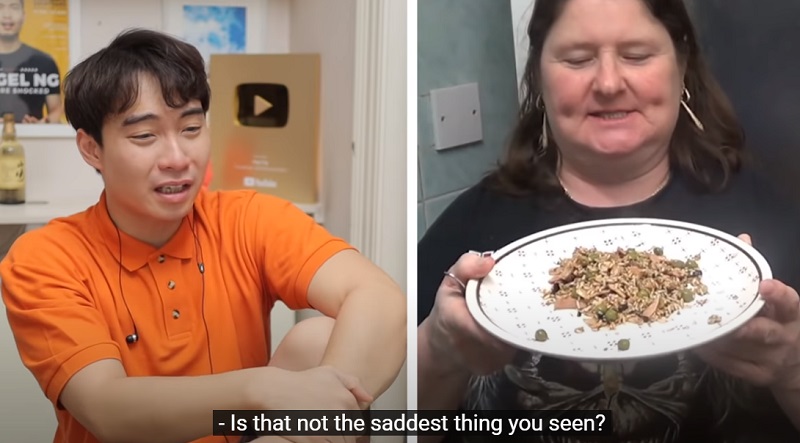 Feature Image via mrnigelng