Nigel Ng, the YouTuber behind the viral Asian uncle character Uncle Roger, has issued an apology after taking down a video that features Mike Chen, a critic of the Chinese Communist Party (CCP).
The details: Ng posted a collaboration with Chen on Monday. The two YouTube stars made comments on a dumpling recipe video, according to Hong Kong Free Press.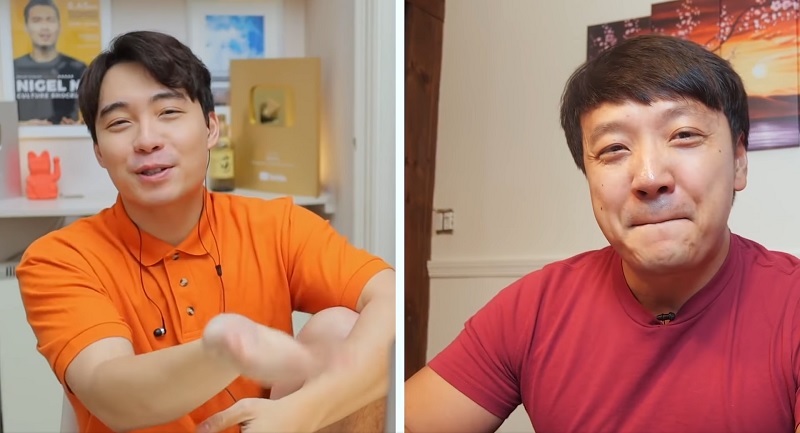 A day after posting the collaboration online, Ng took down the video and apologized to his fans on the microblogging site Weibo.
"My staff and I would like to express our sincerest apologies to everyone. Considering the seriousness of this issue and negative impact of the video itself, we discussed internally and decided to take it down… I wasn't aware of his political thoughts and his past incorrect remarks about China. This is my negligence…" Ng said. "I hope you give Uncle Roger, who just entered China, a chance to improve."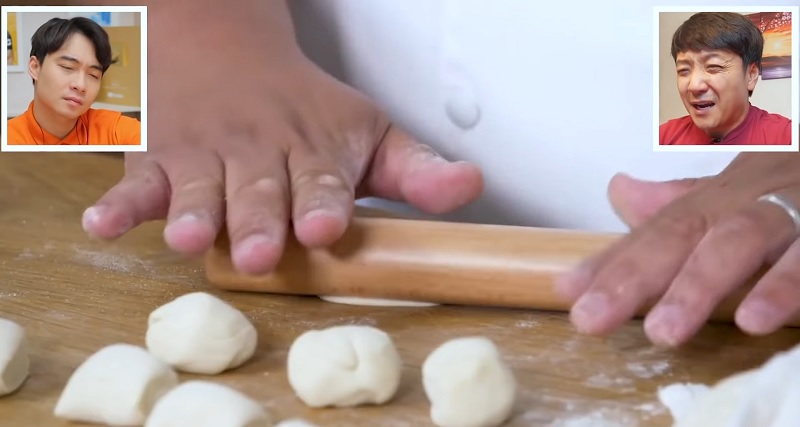 Journalist James Griffiths, the author of a book about Chinese censorship, claimed on Twitter that some of Ng's fans were allegedly confused about the apology.
On his Weibo apology, most of the comments are people confused about what he's even talking about, which would seem to suggest that this was pushed by a Chinese partner, not social media backlash: https://t.co/MWvWdAkwuB pic.twitter.com/y9Aru2apVf

— (@jgriffiths) January 13, 2021
The root of the "backlash": Chen, who runs the YouTube channel Strictly Dumpling, is a strong critic of the Chinese government. He has criticized them on several occasions, including during the anniversary of the 1989 Tiananmen Square Massacre.
View this post on Instagram
Chen spoke about the Hong Kong extradition bill, which ignited a massive protest that lasted for months. He also voiced his concerns about China's treatment of Uyghurs.
It is immediately met with bullying and suppression and the reason is the communist regime relies on FEAR to rule. So yes I support the protestors in Hong Kong because they're standing up for all of us chinese who think enough is enough, China was great before the communist party

— Mike Chen (@mikexingchen) October 9, 2019
The aftermath: Many social media users accused Ng of pandering to China and called him out for taking down the video, Mashable reported.
nigel ng: pandering to his ccp fanbase

uncle roger: https://t.co/1VAe3WBMP7 pic.twitter.com/rg3FC6o7HZ

— qol | (@haloqifa) January 13, 2021
Uncle Roger's content was pretty funny, but I can't in all good faith support it anymore.

Uncle Roger/Nigel Ng removed a video with @mikexingchen because Mike has been critical of the CCP for their human rights violations, such as the treatment of Uyghurs.

Blatant pandering. https://t.co/JQDUjHj3Kq

— Decerux | BLM (@Decerux) January 12, 2021
Goddammit, now we have to cancel Uncle Roger for pandering to the CCP. This is depressing. #SkuldOutrage https://t.co/6X7gtrPt0k

— Fiendish Dr. Skuld (@buttonthemdown) January 12, 2021
According to

Hong Kong Free Press

, Chen was not made aware of Ng's decision to take down the video. He believes Ng's Weibo apology was most likely referring to Chen's post about Tiananmen Square.
"I think the comments he's referring to is my post on the 21st anniversary of the massacre at Tiananmen Square, something the CCP tries hard to cover up and erase," Chen said. "For the record, I stand by all the comments I've made about the CCP."
Chen then urged Ng to do his own research on the Chinese government's past actions.
"I do hope that Nigel does his own research on the CCP, and sees for himself if my remarks on China are really 'incorrect.' Living in the UK grants him that basic freedom, something not afforded to the millions under CCP rule," Chen added.
Although the original video has been taken down from Ng's YouTube channel, many social media users have posted copies of the video on Facebook.
Feature Image via Hotpot.tv