An Asian American Uber driver is receiving praises on YouTube for his level-headed handling of three riders who ambushed him with coronavirus jokes in San Diego.
The driver, who shared dashcam footage of the encounter, said that he picked up the passengers at Convoy Area, which happens to be filled with Asian restaurants.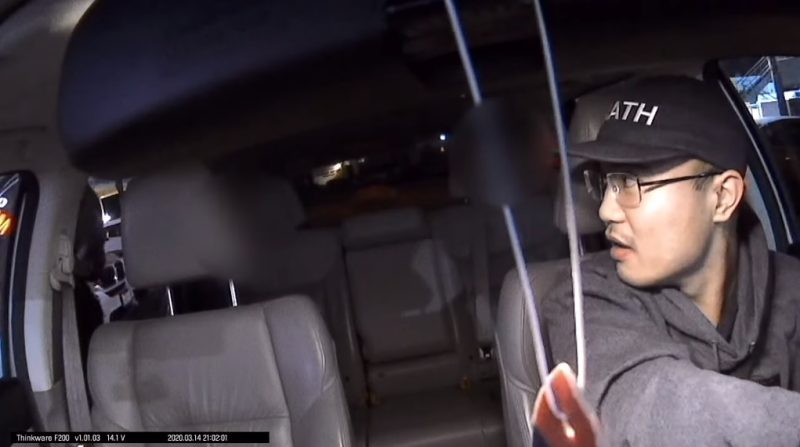 The two-minute video shows the trip starting on a relatively good note, with a female rider exchanging greetings with the driver.
Unfortunately, it all went south as soon as the rider asked the driver where he came from.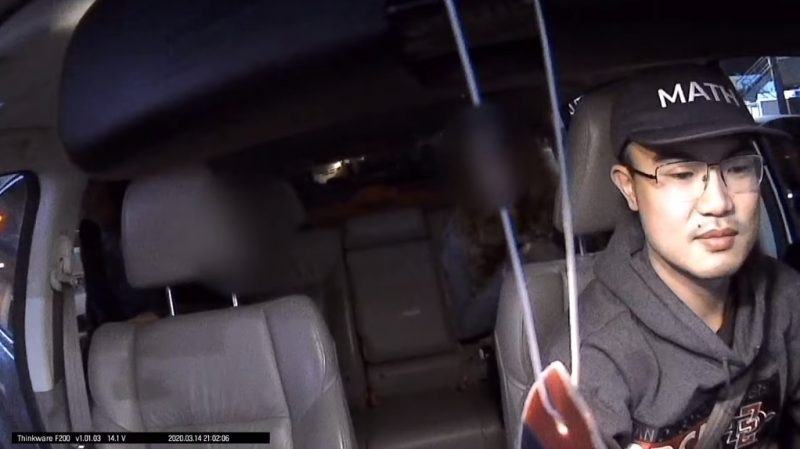 "Where are you from?" she asks.
"Hong Kong," says the driver, who identifies as "a Hong Kongese that was born and raised in the U.S.A" in his YouTube channel.
The female rider immediately responds, "Coronavirus, so yeah?"
The other male riders suddenly burst out laughing.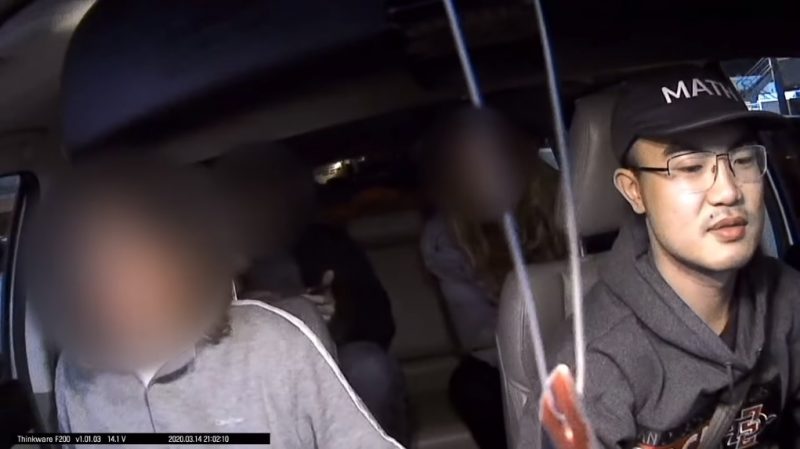 The driver responds, "No, I don't have it."
"In Hong Kong … You don't have it?" one of the male riders tries to confirm.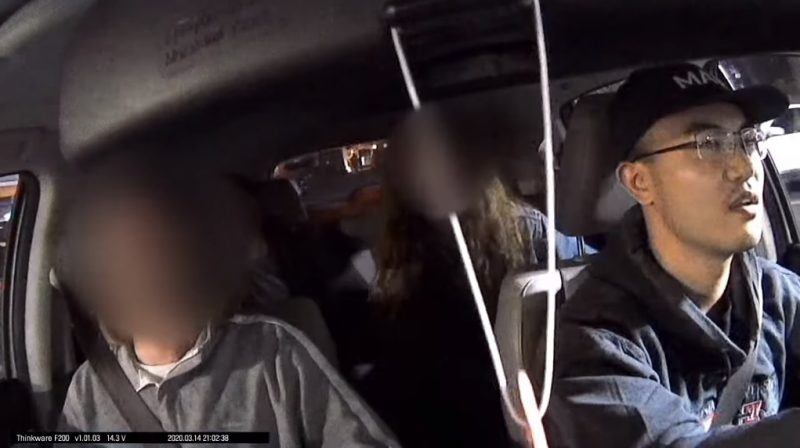 After moments of further laughter, the same male rider asks, "Hey, so like on a real question, how's the political stuff in Hong Kong going? Is it better? Is it really bad still?"
Despite the continuous jokes, the driver responds, "No, not at all. Yeah, it's really bad."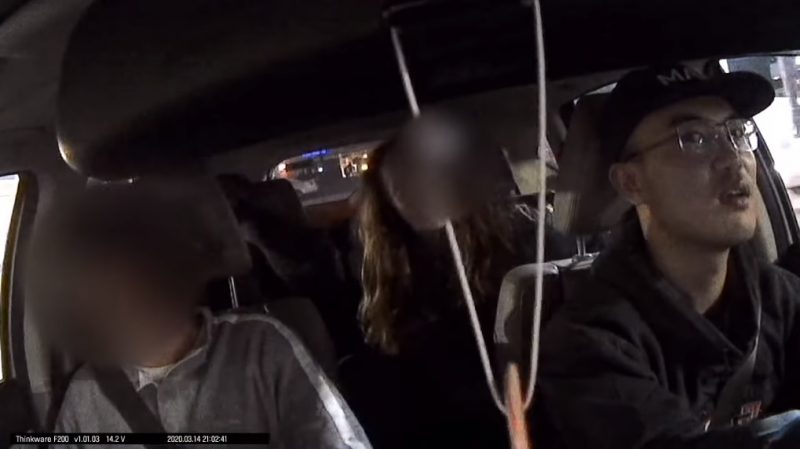 The awkward ride goes on for another minute with the riders laughing for no apparent reason, making the driver uncomfortable.
However, after having enough, the driver ultimately signals them to drop off.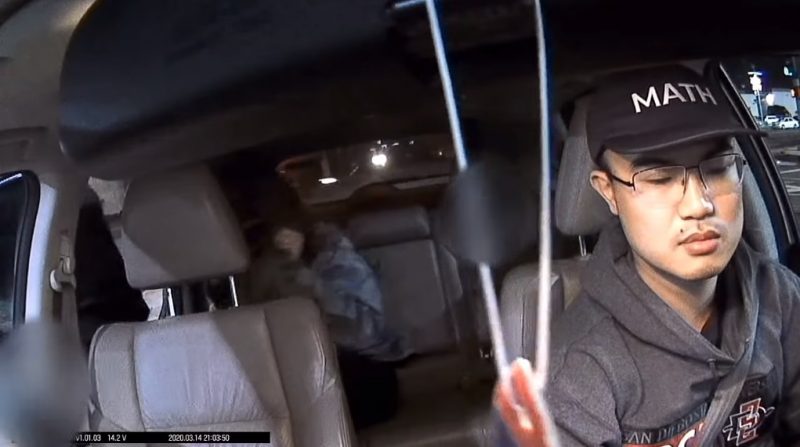 The driver, who was wearing a MATH ("Make America Think Harder") cap — the iconic slogan of former Democratic presidential candidate Andrew Yang — reportedly received a one-star rating from one of the riders named "Andrew."
"I picked up these three riders at Convoy Area, and after I told them I am from Hong Kong, they started making vicious jokes regarding the coronavirus. I kicked them out and 'Andrew' gave me one star for 'service quality,'" the driver noted in the video's description. "Coronavirus does hurt but so does stigma, and unfortunately, it has been hitting Asians very bad."
The video initially showed the riders' faces, but the driver blurred them over the weekend after allegedly receiving a privacy complaint.
"I had to blur out their faces since they found the video and filed a privacy complaint. Obviously, they are embarrassed that they are on YouTube."
The video has received more than 14,000 views, with people calling the riders "degenerates" and slamming them for their "appalling behavior."
"Sounds about white."
"You should've cough non stop til they jump off the car while its running."
"Man, and on Convoy too? That's a place I'd hope not to see this kind of thing happen."
"Demeaning and harassing their Uber driver prior to entering the car was their intent. Classy. You handled yourself perfectly. Good job."
"Sorry you had to deal with these degenerates! You handled things much better than I would have! Best of luck to you during this time man!"
A video with the unedited footage of the passengers is shown below.

Uber driver picked up three riders in San Diego, and after he told them he's from Hong Kong, they started demeaning and harassing him regarding the Coronavirus. "Andrew" understood the way they're acting is offensive yet gave the driver one star for "Service quality". pic.twitter.com/MWzw5X1vsV

— (ง'̀-'́)ง (@Pinkstellaire) March 19, 2020
A Twitter user, who claims to be the Uber driver's classmate, said he previously served in the U.S. Army and did not deserve what happened to him.
The uber driver is in one of my classes this semester and i'm so mad this happened to him. He does not deserve this! He's served in the US Army and speaks multiple languages. He's a genuinely amazing guy and the fact that he has to deal with shit like this breaks my heart. https://t.co/0VJfO3PtA5 pic.twitter.com/gCQBZzychm

— dick umami (@MarcoGaSHLONG) March 21, 2020
Feature Image Screenshots via AmeriCantonese91