U.S. President Donald Trump is facing new accusations of racism after allegedly faking an Asian accent to mock South Korea and Japan at a fundraiser in Long Island last week.
Trump reportedly spoke at two fundraisers in the Hamptons: one held by real estate guru Stephen Ross, who owns Equinox and Soul Cycle and another held by developer Joe Farrell.
The president allegedly mocked the U.S. allies before a crowd of 500 at Farrell's fundraiser in his Bridgehampton home.
According to the New York Post, Trump first took a shot at South Korea while questioning why the U.S. must spend on the country's defense.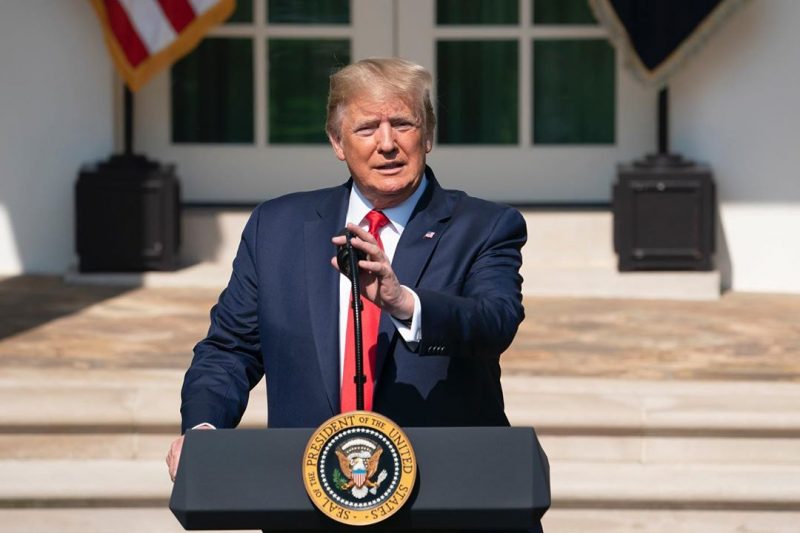 "They've got to pay," Trump said before mimicking South Korean President Moon Jae-in, according to the Post.
He also announced receiving a letter from North Korean Supreme Leader Kim Jong-un, saying, "I just got a beautiful letter from him this week. We are friends. People say he only smiles when he sees me… If I hadn't been elected president we would be in a big fat juicy war with North Korea."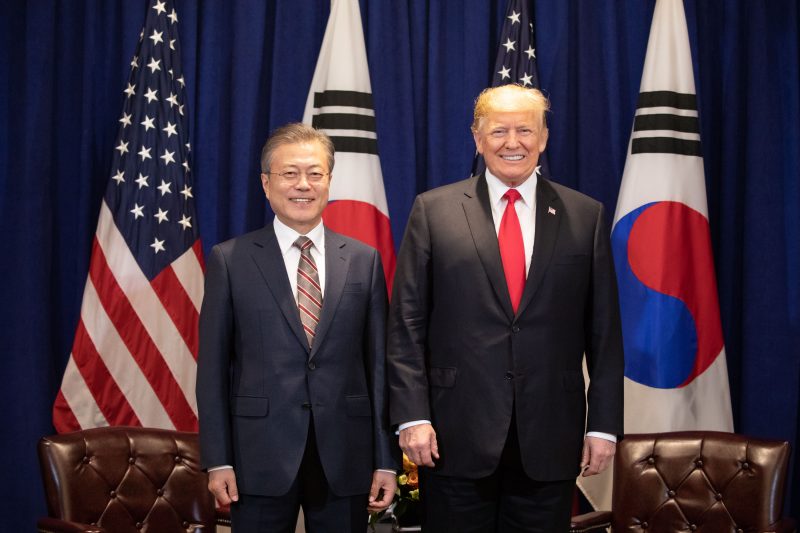 Trump then shifted his attention to Japan, mimicking Prime Minister Shinzo Abe as he recalled their conversations over trade tariffs. He reportedly expressed fascination with the prime minister's father — who served as a kamikaze pilot — and asked if such pilots were drunk or on drugs.
Abe, who answered no, explained that they did it out of love for their country. To this, Trump replied, "Imagine they get in a plane with half a tank of gas and fly into steel ships just for the love of their country!"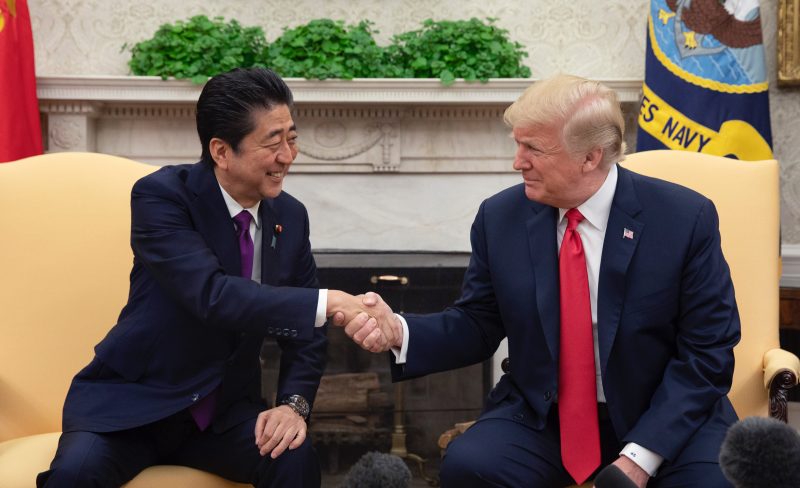 This is not the first time Trump has been accused of faking an Asian accent. At a rally in August 2015 as the Republican presidential candidate, he used broken English to mock Chinese and Japanese businessmen, according to the South China Morning Post.
"Negotiating with Japan, negotiating with China, when these people walk into the room, they don't say, 'Oh hello, how's the weather?' So beautiful outside, isn't it lovely? 'How are the Yankees doing?' Oh, they are doing wonderful, great. They say, 'We want deal!'"
Then, in February this year, he was accused of impersonating Chinese President Xi Jinping while recalling a conversation on tackling drug dealers. "When I asked President Xi — I said, 'Do you have a drug problem?' No, no, no," he said.
"I said, 'Why?'" Trump continued. "'Death penalty. We give death penalty to people that sell drugs. End of problem.'"
The Hamptons fundraisers reportedly fetched a total of $12 million.
Featured Images via Wikimedia Commons (Left) and Flickr (Center, Right) / Public Domain