Japan has decided to remove South Korea from its trade list, also known as a "white list," of favored trade partners that enjoy some export controls.
Upon implementation, South Korea would be the first country to be removed from Japan's white list, which currently includes 27 countries including Germany, Britain and the U.S., reports Reuters.
Under the measure, South Korean exporters would be required to take extra administrative procedures to obtain export licenses, which could slow down exports of a wide range of goods that could be used to produce weapons.
The plan, which was approved by the Japanese cabinet on Friday, has been fiercely opposed by Seoul. 
According to Industry Minister Hiroshige Seko, the trade control would take effect from August 28, two months after Japan limited exports of three high-tech materials needed to make memory chips and display panels to South Korea.
Observers believe this might further escalate tensions between the two countries that was ignited by a dispute over compensation for wartime forced laborers.
Seko, however, pointed out that the move was done more as national security than a countermeasure.
While Japan previously referred to South Korea's insufficient export controls as the main reason for the move, it also cited "an erosion of trust" after rulings from a South Korean court ordered Japanese firms to compensate wartime forced laborers.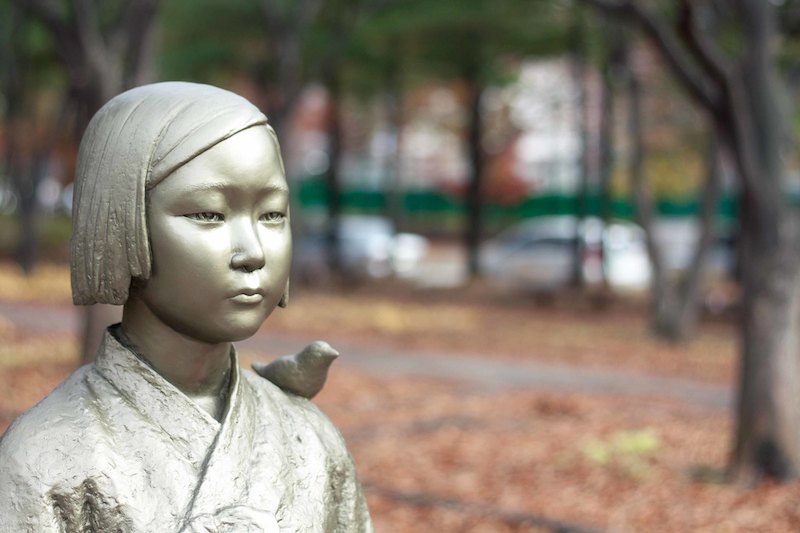 Japan has insisted that the compensation issue has been settled by the 1965 treaty normalizing ties between Tokyo and Seoul.
The South Korean government also dissolved a 2015 bilateral agreement on the issue of Korean "comfort women" forced to work in brothels for the Japanese military during World War II. The agreement was described as the "final and irrevocable settlement" of the issue, according to the Washington Post.
South Korean officials have warned on Friday that they may decide to reconsider continuing General Security of Military Information Agreement (GSOMIA), a bilateral accord on sharing military intelligence with Japan which is coming up for renewal.
An official pointed out that sharing sensitive military intelligence with Tokyo would be difficult considering that it has lost its trust in Seoul, reports Kyodo News. 
While nothing has been finalized, the official noted that the government is carefully considering "all options."
The accord has been renewed every year since South Korea and Japan signed the pact in November 2016 in response to growing concerns over North Korea's nuclear and missile programs.