A store selling Japanese-made cookware in Torrance, California received a note that threatened to bomb it if it does not return to Japan.
An employee, identified only as Hiro, discovered the typewritten note on the store's front door on Monday and immediately informed his boss.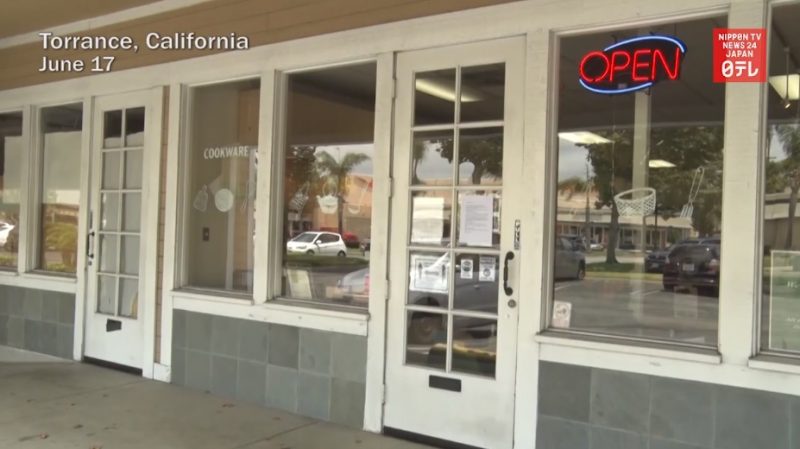 "We want you to move out," the note said. "Go back to Japan … We are going to bomb your store if you don't listen and we know where you live."
Torrance police have since kept an eye on the business which decided to install security cameras.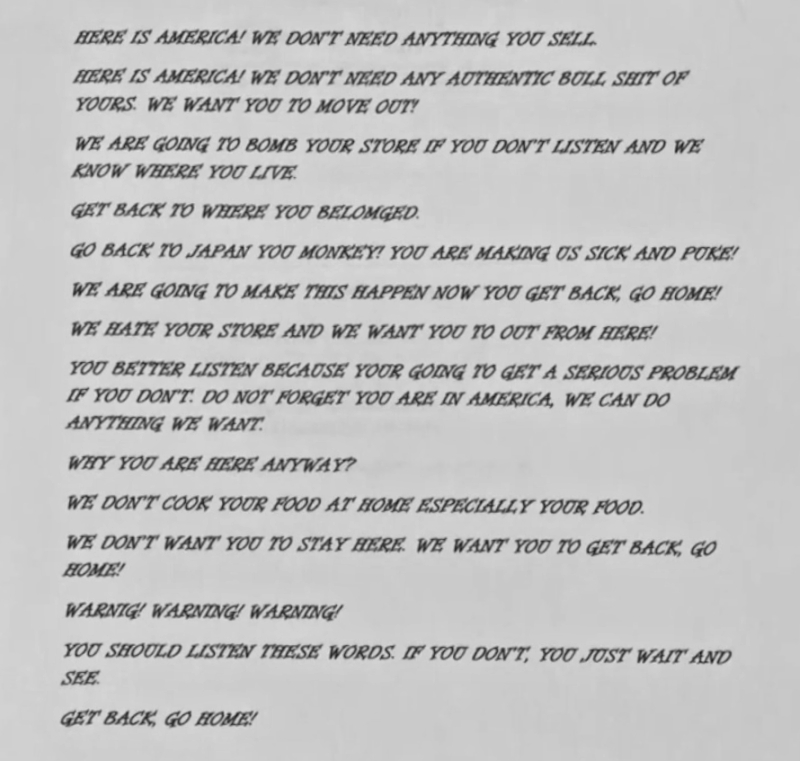 The owner of the store, who asked not to be named, moved to the U.S. at the age of 63 after running a business in Japan.
"I'm disappointed to see such a poster, because I love America," he told NBC Los Angeles, adding that he never installed cameras because he did not want customers to feel like they were being watched.
Until Monday's letter, the store had never received such hate in its nine years of operation.
"I don't know about if they just don't like Japanese or Asian, because we're selling authentic Japanese tools," Hiro added.
Authorities are investigating the incident as a criminal threat and a hate crime.
"They referenced the Japanese (owner), that he should go home and he should leave," Torrance police Sgt. Alexander Martinez said, according to Daily Breeze. "This [the note] is a warning to him that he needs to leave and get out of there before they come back."
Just last week in Torrance, a woman who screamed racial slurs at an Asian American woman in a viral video was identified by police. She was also accused of two more incidents that likewise targeted Asian Americans.
My friend was threatened in Wilson Park in Torrance, California today while she was working out in a public park by a Karen. She now does not feel safe to exercise in the park because of this. This is infuriating @TorranceCA @TorrancePD @ABC7 @CNN @LANow pic.twitter.com/JkZbRpODbA

— Rachel Tennell (@rmtennell) June 10, 2020
Feature Images via Nippon TV News 24 Japan