Tilda Swinton received massive backlash for whitewashing an Asian character in the 2016 Marvel Cinematic Universe film, "Doctor Strange".
Portraying the "Ancient One" earned the British actress criticism as her character was based on a Tibetan male in the original comic book.
In a statement released prior to the movie's premiere, the Media Action Network for Asian Americans President Rob Chan explained:
"Given the dearth of Asian roles, there was no reason a monk in Nepal could not be Asian. Had [writer/director Scott] Derrickson cast an Asian as the revered leader who guides the main character to become a better human being and to develop his sorcery powers, it would've given a big boost to that actor's career. While actresses deserve the kinds of bold roles usually reserved for men, white actresses are seen on screen more than Asians of any gender. And Tilda Swinton can afford to turn down roles."
"Asians can't even be the Mr. Miyagi to Daniel-San anymore!" he noted, in reference to the 1984 classic film "The Karate Kid".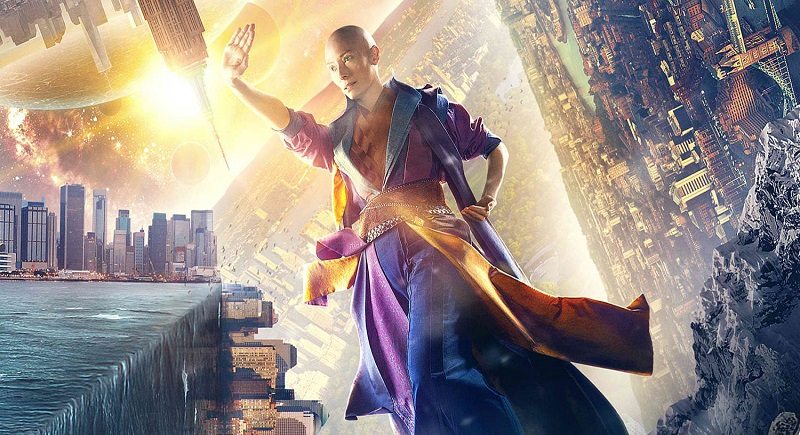 So, when the Academy of Science Fiction, Fantasy and Horror Films unveiled the nominations for its 43rd annual Saturn Awards, it was quite shocking to find that Swinton is somehow getting recognized for her whitewashed role.
While we do understand that a British woman playing the role originally made for a Tibetan monk is by no means a challenging feat, it kind of feels like a double slap in the face for those who found her role insulting.
Tilda Swinton is nominated for Best Supporting Actress alongside Scarlett Johansson, for her role in "Captain America: Civil War". Johansson was also embroiled in a whitewashing controversy for her role in "Ghost in the Shell" earlier this year.
Saturn Awards has opened voting for nominees to those who can afford $40. The winners will be announced on June 28 in Burbank, California.
Feature Image via Flickr / Gage Skidmore (CC BY-SA 2.0)