A team from the United States Indo-Pacific Command in Hawaii was deployed to Thailand to help save a youth soccer team that has been trapped inside the miles-long Tham Luang Nang Non cave in Chiang Rai Province.
The 30-member U.S. military team was joined by several British divers in Thailand on Wednesday to help rescue the group of teenagers and their coach who have all been missing inside the country's longest cave since Saturday, NBC News reported.
"So far today, we have been working on just kind of syncing up with our Thai counterparts because really they're the true people that have been working on the ground here and we just want to ensure we are providing the best assistance to them during this process," U.S. Air Force Captain Jessica Tait said.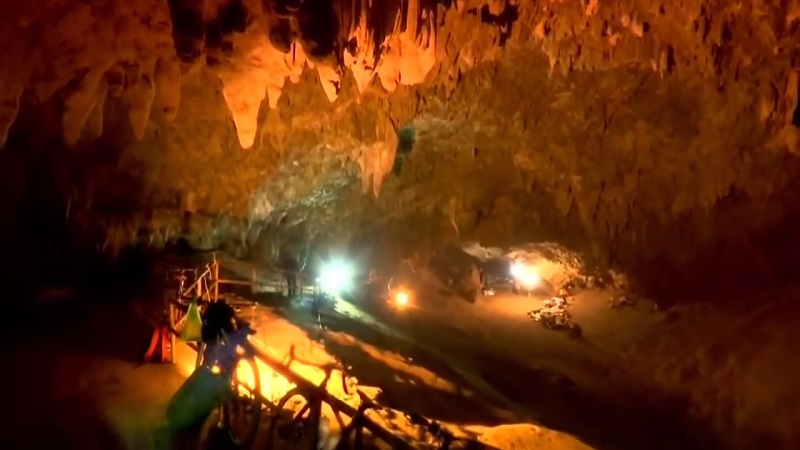 The Thai youth soccer team, which reportedly consists of members aged 11-15, went missing on Saturday afternoon along with their 25-year-old coach, according to Sky News.
Their belongings, backpacks, bicycles, and some shoes, were found near the entrance of the cave, which is about 4-5 miles long.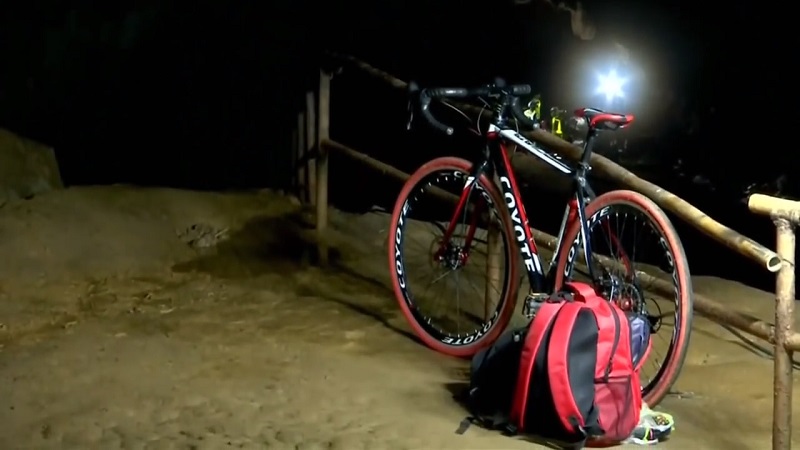 The soccer players all come from different schools in the province and are believed to have been practicing before going to the park where the cave is located.
The group became trapped in the cave after a heavy rainstorm flooded a stream at the cave's entrance, which can reach a height of 5 meters (16.5 feet) during rainy seasons, Police Chief Komsan Saardluan said.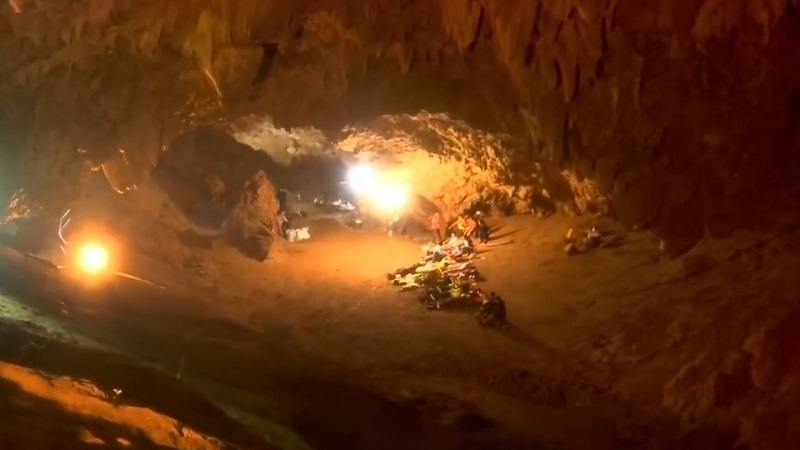 The search for the teens began at around midnight on Saturday when a mother of one of the missing children called the police.
Relatives of the boys set up tents near the entrance of the cave hoping to receive any updates. A Buddhist monk also led a prayer for the team on Thursday.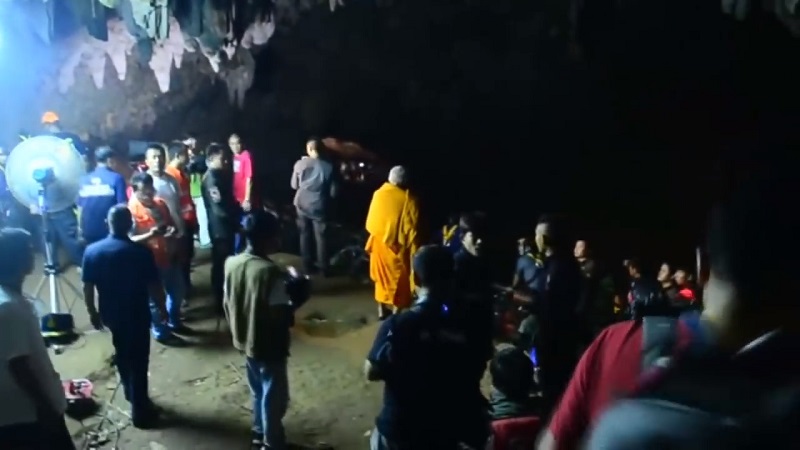 Authorities are also using police dogs to aid in the search and rescue effort.
"We won't give up. That's the key here," Deputy National Police Chief Wirachai Songmetta said.
Thai soldiers helping with the search prepared to drill a shaft in Tham Luang on Thursday ABC News reported. However, experts believe that some of the cave's chambers could still be above floodwater levels.
"We will drill down from one of the chimneys…the expert divers went straight from the plane into the cave to make an assessment," Major Buncha Duriyapan, commander of the 37th Military District in Chiang Rai, said.
"They have food, they are skillful, we are confident they are safe," Interior Minister Anupong Paojinda told reporters, confident that the children are "still alive."
Images via YouTube / CBC News