Thai police are now considering filing charges against the owner of Nina Coffee Shop in Chonburi's Sattahip district who posted a picture and video of its waitress serving customers while wearing nothing but an apron and underwear.
Plu Ta Luang superintendent Pol Colonel Thanachai Usahakit, said that the owner, Prasong Sukkorn, could face a jail term of up to five years and/or a fine of up to 100,000 Thai baht ($3,168) for violating the country's Computer Act when he posted the images online, The Nation reported.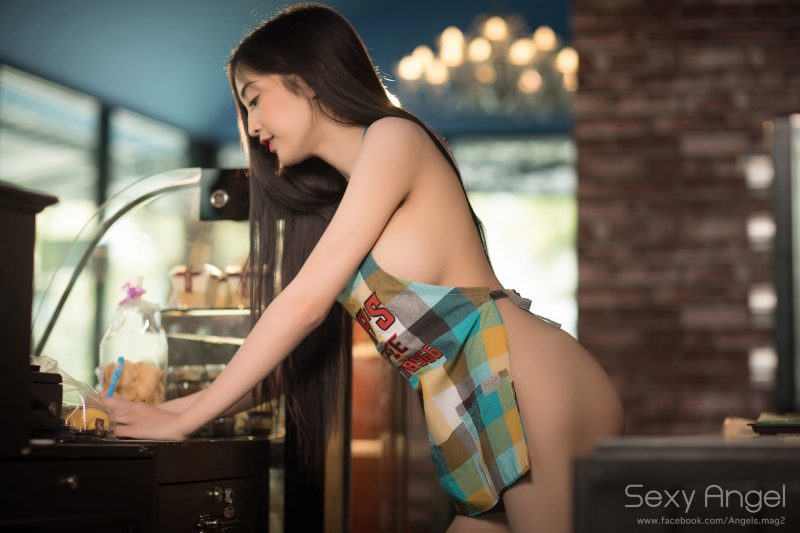 Authorities summoned the coffee shop owner on Sunday along with the models, identified as Arisa Suwannawong and Minggomut "Ming" Kongsawas that were featured in the pictures and video that went viral on Facebook last week, according to Coconuts Bangkok. At the summons, the 50-year-old shop owner explained that the intention of the ad was, indeed, sexy, but not "lewd or tarnishing to the society."
The owner of the shop, which is located near the Kasempol intersection in Tambon Plu Ta Luang, added that the idea to post a sexy ad on Facebook came to him after one of the models offered to help the man promote his business in exchange for free coffee.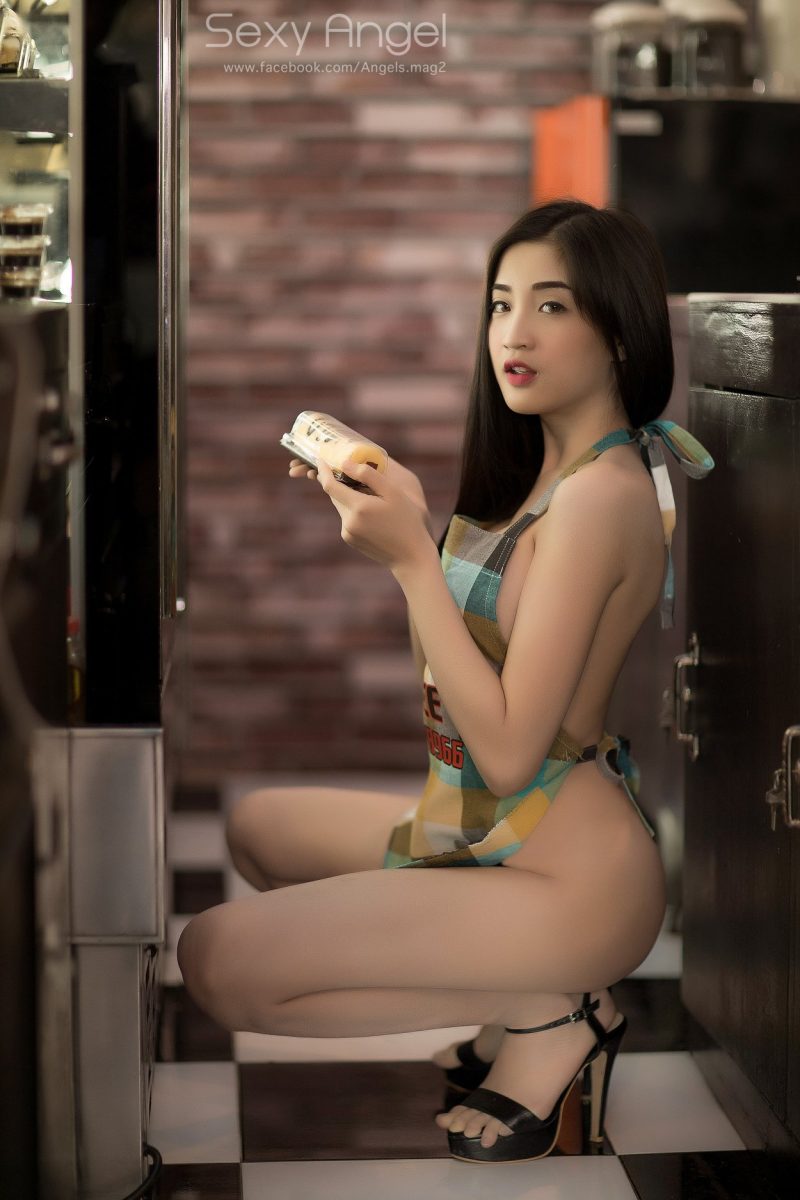 Suwannawong, who is also known as "Jaenae with the big boobs," told Coconuts Bangkok that she and Kongsawas, who goes by Ming, wanted to help the owner boost sales and they did it for free.
"I talked to the owner, and he said that no one comes to his coffee shop because it's far from the city, so I offered to make a video and he could share it. Ming posed in the photos," Suwannawong said.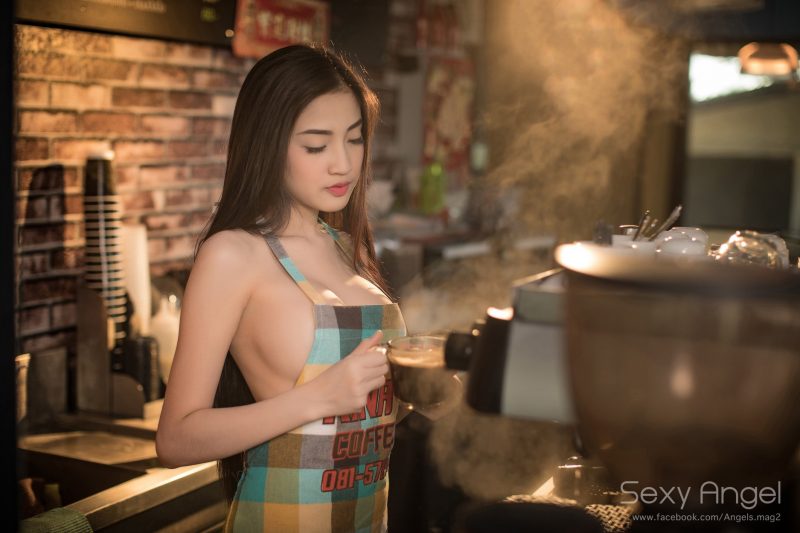 "I wasn't paid for this at all. I was just on my back from a photoshoot, and I was wearing sexy clothes anyway."
Despite what his intentions were at the time, Thanachai said that he already committed the violation even if he removed the photos and clip online.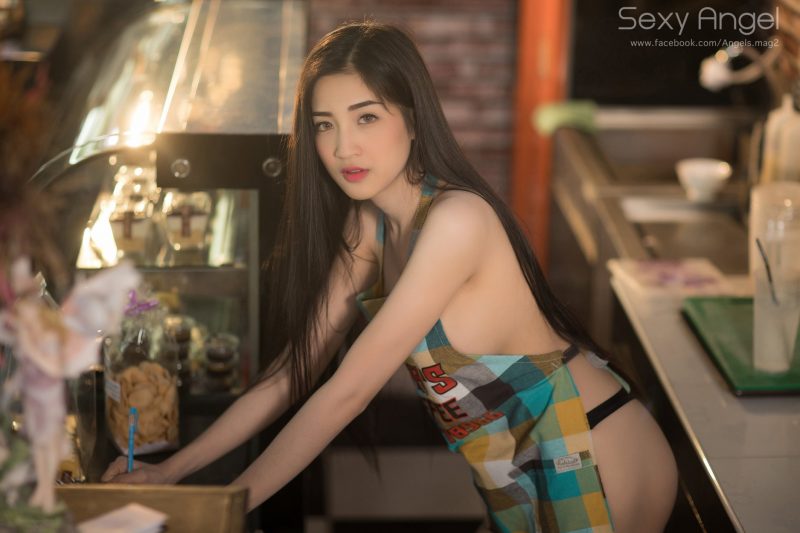 The post attracted several reactions from Thai netizens when it was posted on February 3 at 7 a.m., according to the reports. It drew 3,500 comments, 21,000 reactions and 8,800 shares from Facebook users in just five hours since it was first posted on the social media platform.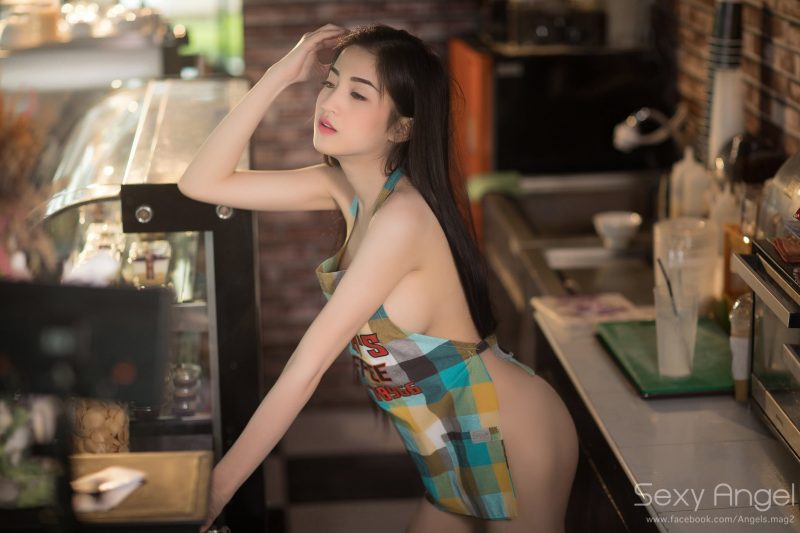 The shop owner took the post down after receiving several negative comments from Thai Facebook users like this one: "This kind of promotion prompted female baristas like me to be viewed negatively. Now, foreigners perceive Thailand as brothels. Please have understanding for working people in the profession [when] you use this kind of bad promotion. Please understand how they will be perceived."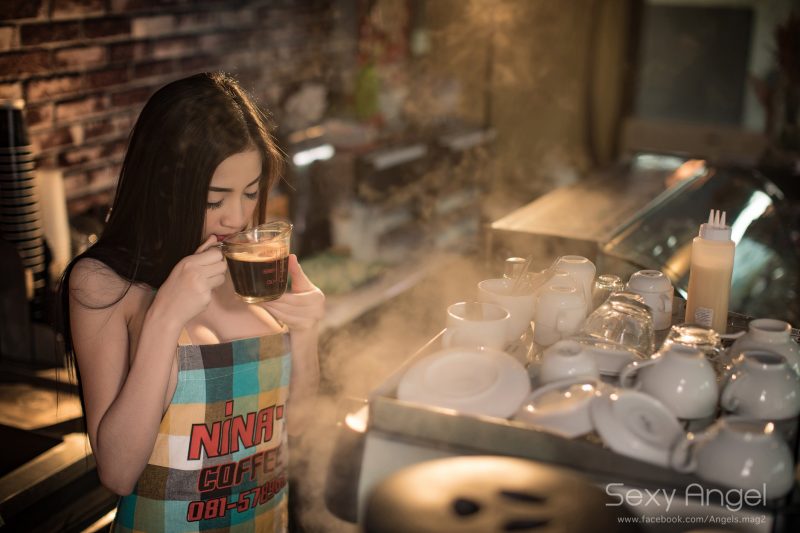 Using the help of sexy models to promote a business – particularly those who are in the Food and Beverages industry – is not really that uncommon. Just recently, a food stand in Taiwan quadruples its sales after hiring a female model to serve customers for one night.
Featured image Facebook via The Nation