Tricia Jane Asuncion, a Filipino-American Houston high school senior, recently made a lot of heads turn after she showed up at her prom wearing the traditional clothes Filipino women wear during very special occasions: a Filipiniana comeplete with a pamaypay (fan).
"Being that this is our senior year, we decided to go big for prom. We thought there was no better way than going cultural, so that is what we decided to do. All our friends went traditional,"
Asuncion told
TFCBalitangAmerica
.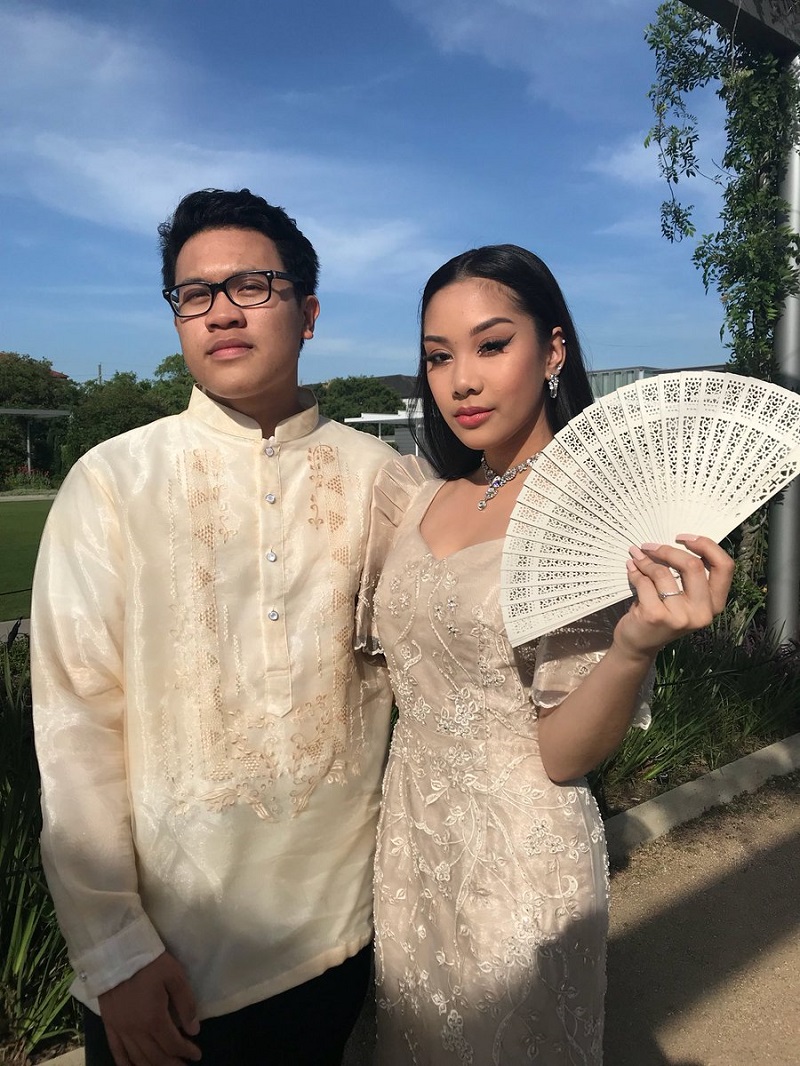 She's not alone in this, though. Asuncion also managed to convince some of her friends to go to prom wearing their culture's traditional dress to represent their heritage like what she did.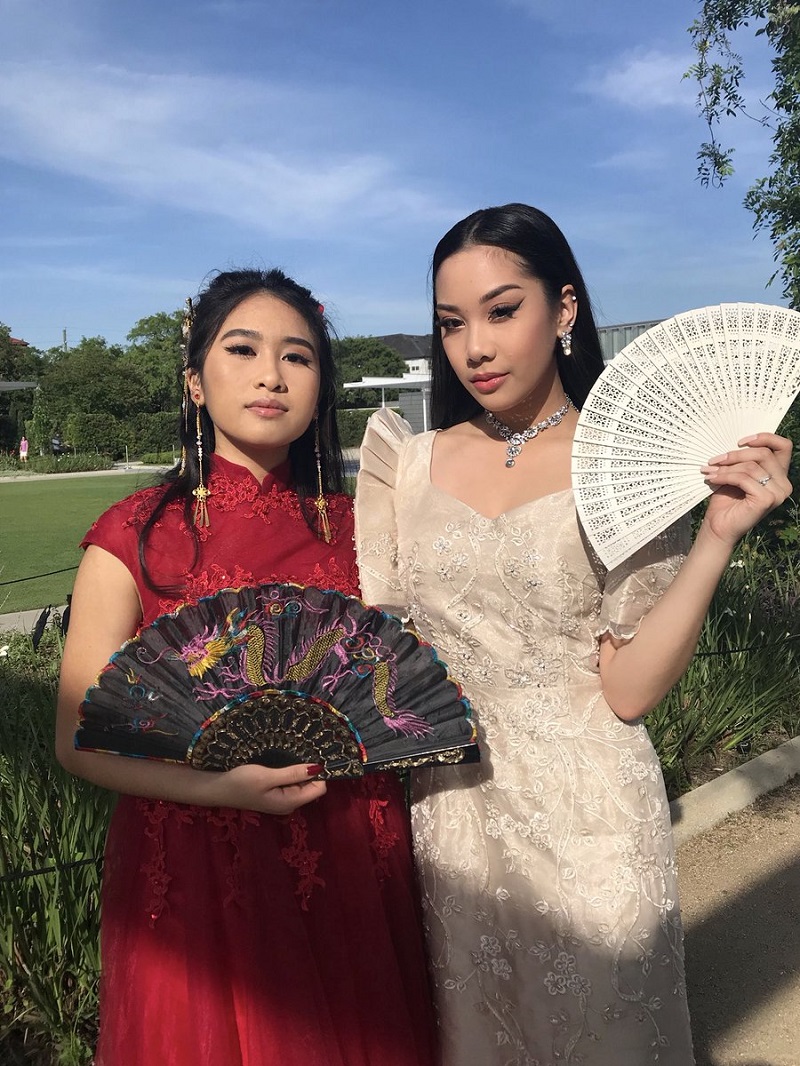 "My classmates really loved the idea. When all my friends showed up at prom we got a lot of compliments saying how beautiful we looked and how handsome my date looked," she said.
Her friends attended their prom dressed in their traditional outfit representing Cameroon, Nigeria, India, and China.
Prom is coming it's time to buy short prom gowns online.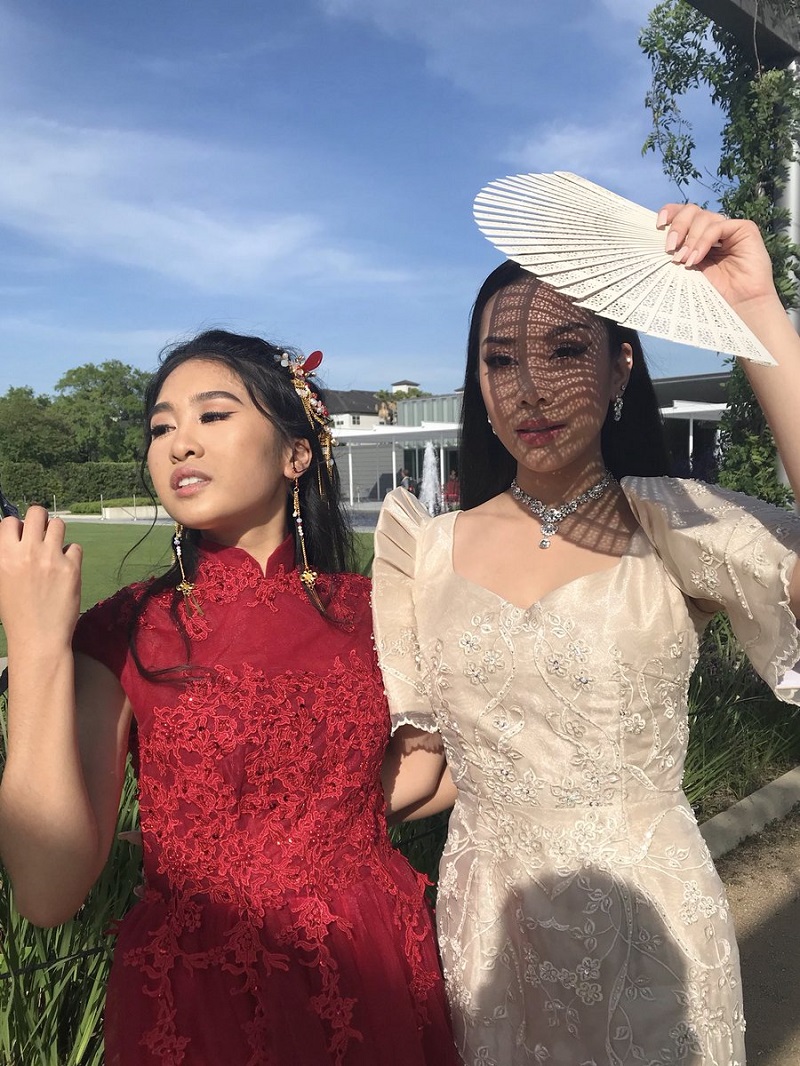 Not just their classmates at school, but other people online also praised Asuncion for her prom outfit that garnered nearly 8,000 likes on Twitter.
mad ethnic right now 🇵🇭🇨🇳 #prom2018 pic.twitter.com/uGm3C4vrpD

— TJ (@tricxajane) May 4, 2018
"It was overwhelming, but I felt really happy representing my own culture," Asuncion said.
Asuncion's attending prom wearing the traditional Filipino women clothes comes in the midst of a massive controversy online involving Keziah Daum, a Caucasian teen from Utah who wore a traditional Chinese outfit known as a Qipao to her prom that sparked a debate on social media regarding cultural appropriation.
Asuncion admitted that she was unaware that this controversy and debate when she reached the decision to go to her prom wearing the traditional dress. With this, she helped inspire a lot of people as well as her fellow Filipino-Americans to show how they are proud of their heritage.
"It means more than just a dress. It represents what we stand for as a culture as a community and as a country," she told the publication. "So, before you wear something offhandedly, you should realize where it comes from."
"I'm just really happy about all the positive feedback I got on Twitter. I received a lot of messages from other fellow Filipinos telling me they are going to do that again next year too. So, I'm really happy I had that positive impact representing my culture."
Featured image (left) via YouTube / TFCBalitangAmerica | (right) via Twitter / tricxajane