A Banh Mi-inspired recipe published by Tastemade has been pulled from the site amidst criticism for its "tasteless" lack of research.
fyi "banh mi" means "bread"https://t.co/7bj71ZWD6N

— Racist Sandwich 🍔 (@raceandfood) August 1, 2017
The original post was of a video detailing how to make the Vietnamese sandwich with French baguette, sans the bread (substituting rice instead).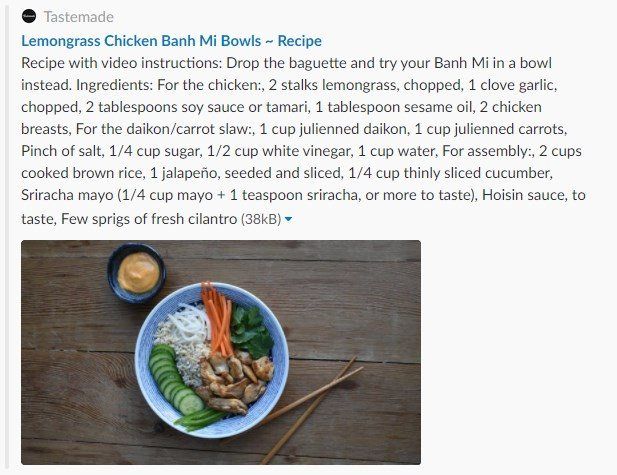 The Twitter account @raceandfood was quick to point out that the name "Banh Mi" literally means "bread", showing that a key ingredient in the dish was, in fact, the bread that they had deemed unnecessary.
Others agreed and added that the deconstructed Banh Mi dish already resembled another classic Vietnamese meal — bún thịt nướng.
Netizens voiced their confusion and amusement on Twitter.
😵 And they put it on rice… They were sooooo close to re-inventing bun.

— Pearl Chen (@PearlChen) August 2, 2017
"Drop the bread and try your bread in a bowl!"

— Samantha B (@samanthadjb) August 1, 2017
They invented Bun Thit Nuong. This is like making spaghetti and calling it a meatball sub bowl.

— ClassWar 2020 (@RotMouth) August 2, 2017
Banh Mi in a bowl already has a name. It's Bun

— Plaidimir Lenin (@PIILenin) August 1, 2017
Look, it's a chicken Parmesan sandwich bowl pic.twitter.com/Ek5VjTPkjF

— Celeste Ng (@pronounced_ing) August 1, 2017
I'm glad the chopsticks are in shot so I don't get confused

— Rupert French (@rupertafrench) August 1, 2017
— 아이고 (@noahjussi) August 1, 2017

One person seemed to find the happy solution:
— Racist Sandwich 🍔 (@raceandfood) August 1, 2017
What do you think? Totally tasteless or honest mistake? Let us know in the comments!