An Australian amateur rapper caused outrage online after sharing a now-deleted video of his confrontation with an Asian woman on a Sydney train last weekend.
The rapper Fleks City, also known as Torian Agnew, hurled racial insults at a train passenger and referred to her as a "peasant" during his rant, according to
MailOnline
.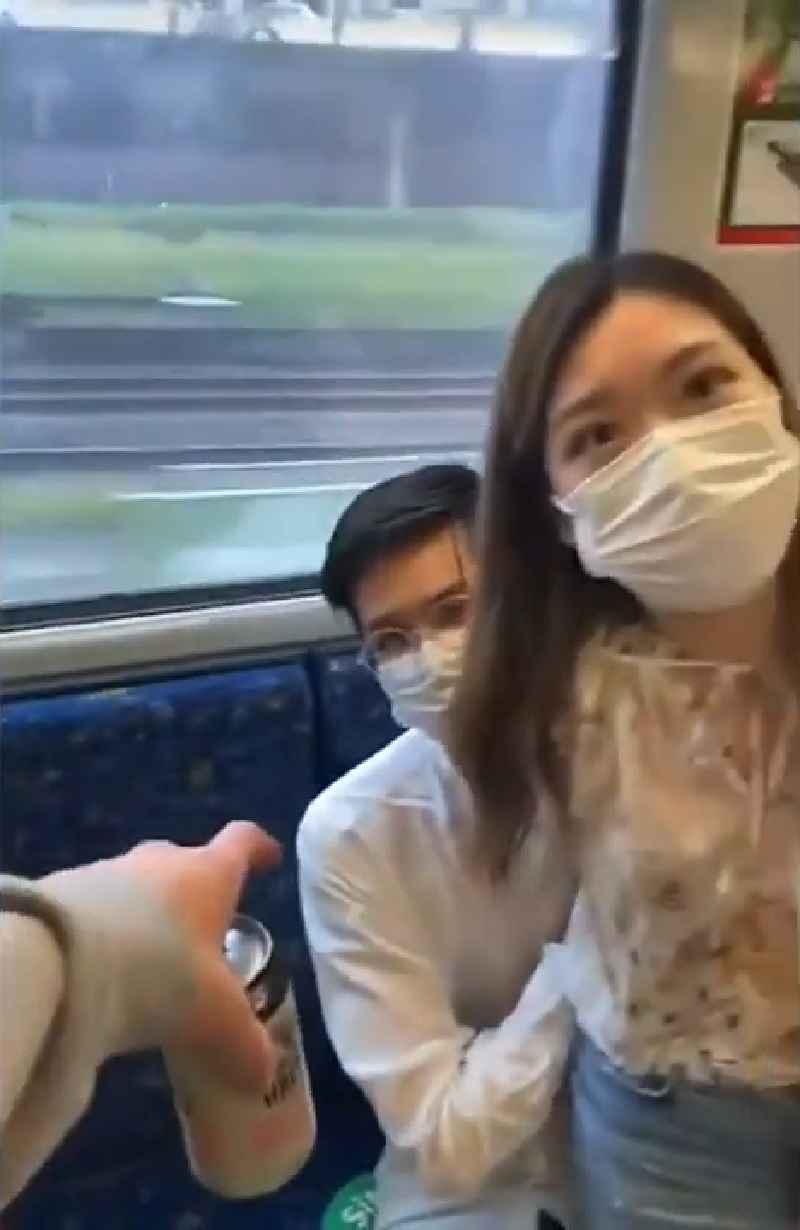 "How bout you f**k off to China. You f**king peasant," he said. "You invaded our country."
"At the end of the day you're an Asian peasant. You come to my f**king country. I run amok, aye," Fleks City continued in his rant.
The woman retorted, "I'm not from China. I come to your country. I contribute to your country."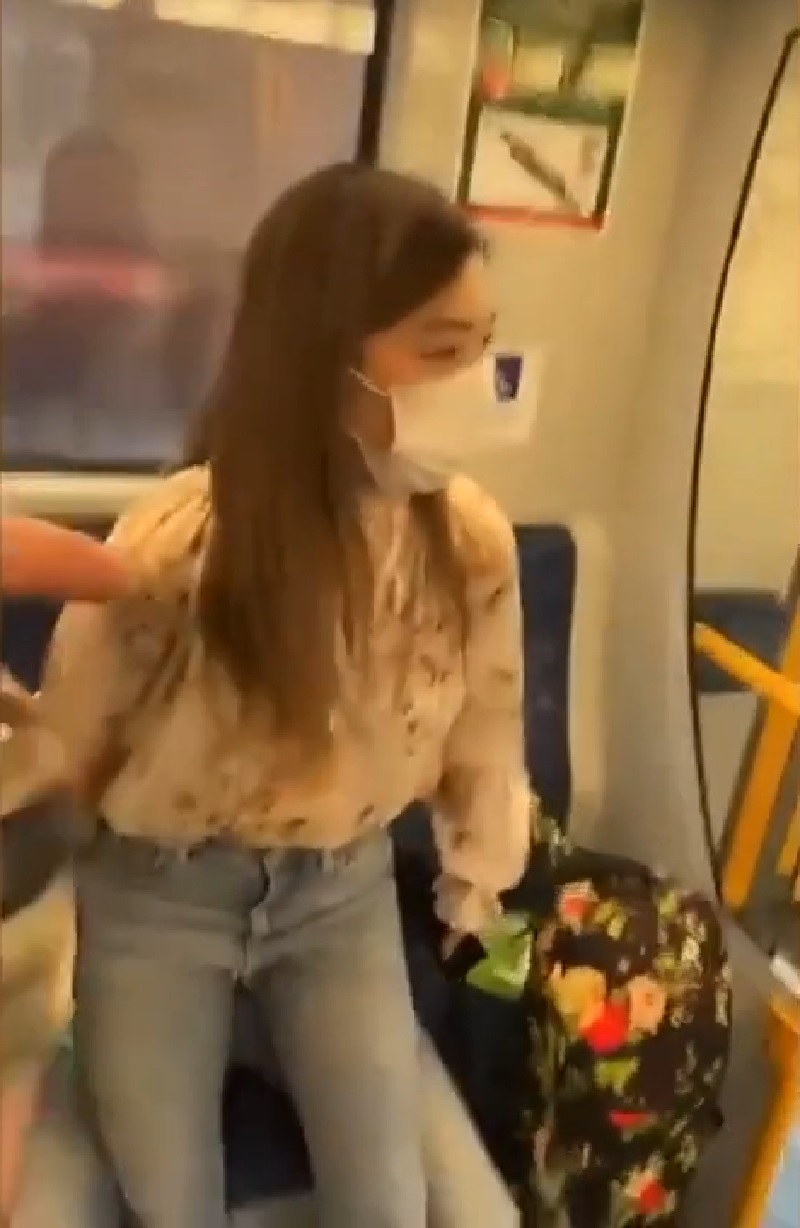 Her male companion, whom Fleks City called a "p*ssy," tries to hold the woman back by her arms. The rapper then verbally attacked the man and accused him of "talking sh*t," which the woman defended by saying, "he's not talking anything."
"You know who I am, I'm king of the ussy, I'm king of the ussy," the rapper proclaimed to the two passengers repeatedly.
Fleks City then turned his attention to the other passengers on the train and said, "you're Aussie, you're Aussie, you shouldn't be condoning this."
His video ended when he moved to another carriage and stepped off the train at Tempe.
Days after the incident, the man posted a video on his Facebook and apologized for his racist outburst on the train, claiming that he "didn't remember anything" from that day.
He explained he was on "8 Xanax bars, six clonazepam pills, a copious amount of alcohol" when the verbal assault happened, that he later ended up in a store, "accusing all the workers of stealing my phone, pulling out a screwdriver and going crazy," before getting arrested.
"I didn't mean to offend anybody and yeah I f**ked up," he wrote. "I spent 4 days in jail and now going to court to deal with it all. I'm sorry to all involved. If you hate me join the rest it is what it is I fucked up. DON'T EVER TAKE XANAX THEY WILL RUIN YOUR LIFE."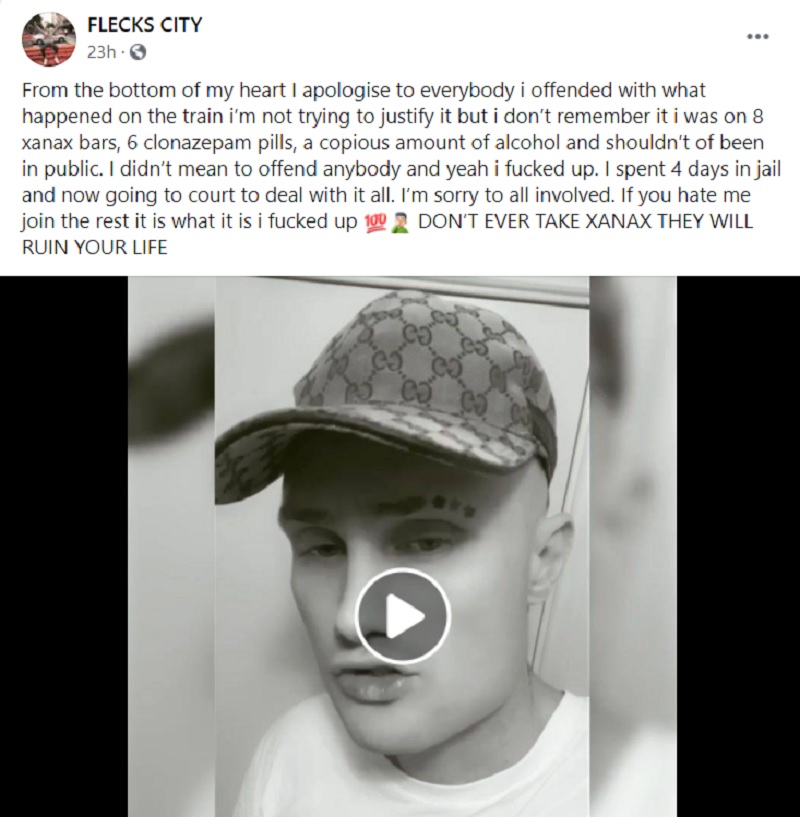 Both Fleks City's YouTube and Instagram accounts are no longer active while his Twitter and Facebook accounts remain up.
Featured Image Screenshot via OnTime News, FlecksCity