Google CEO Sundar Pichai shared a story about how his father spent an entire year's salary for a flight so his son could live his dream in the U.S. in a speech during YouTube's Dear Class of 2020 graduation.
The Story: The 48-year-old Indian American's father spent his entire year's worth of salary to buy him his first-ever flight to study at Stanford University in California.
Pichai grew up with limited access to technology and only had regular access to a computer when he arrived in America in 1993. His family didn't get their first telephone until he was 10.
He was shocked to learn that things were really expensive in the U.S. where a backpack costs around the same as his father's one month salary.
He missed all his loved ones back in India, including his then-girlfriend and now-wife, Anjali.
Computing helped Pichai get through the tough times while he was far away from his home.
Before attending Stanford, Pichai studied Metallurgical Engineering at the Indian Institute of Technology in Kharagpur (IIT Kharagpur), according to the BBC.
Pichai earned his Master of Science (MS) at Stanford and later went to the University of Pennsylvania for his Master of Business Administration (MBA), Business Insider reported.
He then changed course and joined Google in 2004 after he realized that the internet could help technology become accessible to more people.
Pichai led the effort to develop Google's browser, Chrome, and later its other products, including its lines of laptops and phones.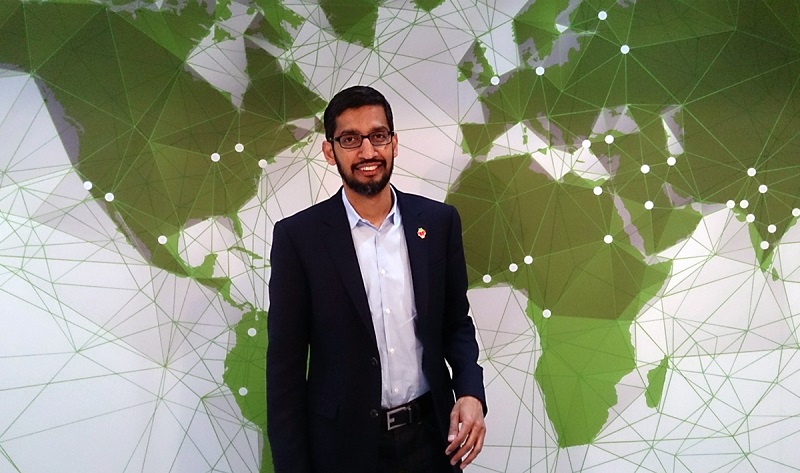 Other Notable Points: Pichai also shared crucial life lessons, inspiration and talked about generational views in his June 7 commencement speech.
"It's because they don't realize that the progress of one generation becomes the foundational premise for the next. And it takes a new set of people to come along and realize all the possibilities," Pichai said when he talked about how the previous generation underestimates the following one.
He also spoke on how it's okay for the current generation to not be amazed at modern technology that they've been accustomed to while growing up.
"There are probably things about technology that frustrates you and make you impatient. Don't lose that impatience. It'll create the next technology revolution and enable you to build things my generation could never dream of," he said.
Pichai also mentioned that if he had continued with graduate school, he would probably have a Ph.D. today, which would have made his parents proud, and would not be standing in front of the video to give this commencement speech.
He encouraged graduates and others to find the things that excite them and not succumb to the pressure of parents, friends and societal expectations.
"Be open, be impatient, be hopeful. If you can do that, history will remember the Class of 2020 not for what you lost, but for what you changed. You have the chance to change everything," Pichai closed.
YouTube Originals' "Dear Class" is a "virtual commencement celebration bringing together inspirational leaders and artists to celebrate graduates, their families, and their communities."
Feature Image (left) Screenshot via YouTube Originals, (right) via @sundarpichai