K-pop idol Sulli concealed her pain days before she took her own life, fans believe.
Instagram Live videos that surfaced after her death on Monday show the former f(x) member asking the world to cut her some slack, all while putting on a happy face for the camera.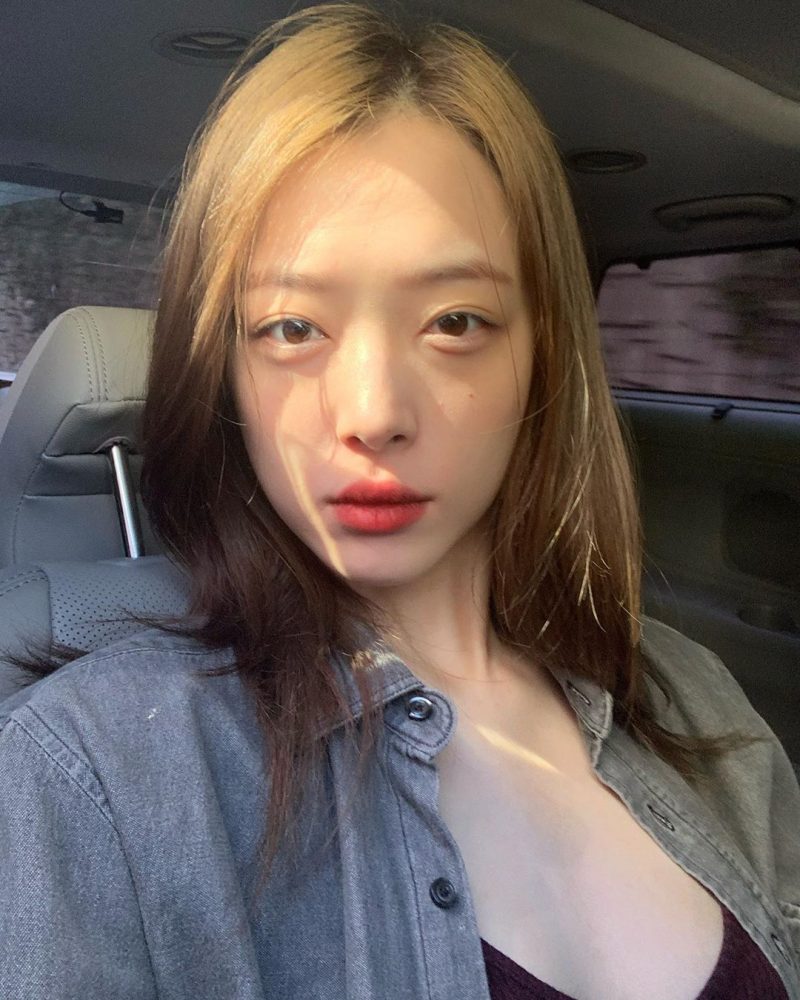 "I'm not a bad person. I'm sorry," the 25-year-old tells viewers in Korean in one video.
"Why are you saying bad things about me?" she then asks. "What did I do to deserve this?"
In another video, Sulli responds to live comments while lying on her side. She still puts on a gleeful face.
"You can just see the sadness," a YouTube user points out. "I love this woman so much. She's so beautiful. I'm so upset about her death."
Sulli, whose real name is Choi Jin-ri, was found dead in her home in Seongnam, just south of Seoul, on Monday afternoon. So far, police suspect that she killed herself.
A note found at the scene reportedly described her state of mind, but police said it is neither a suicide letter nor a diary entry. Its contents will not be disclosed to the public, according to Allkpop.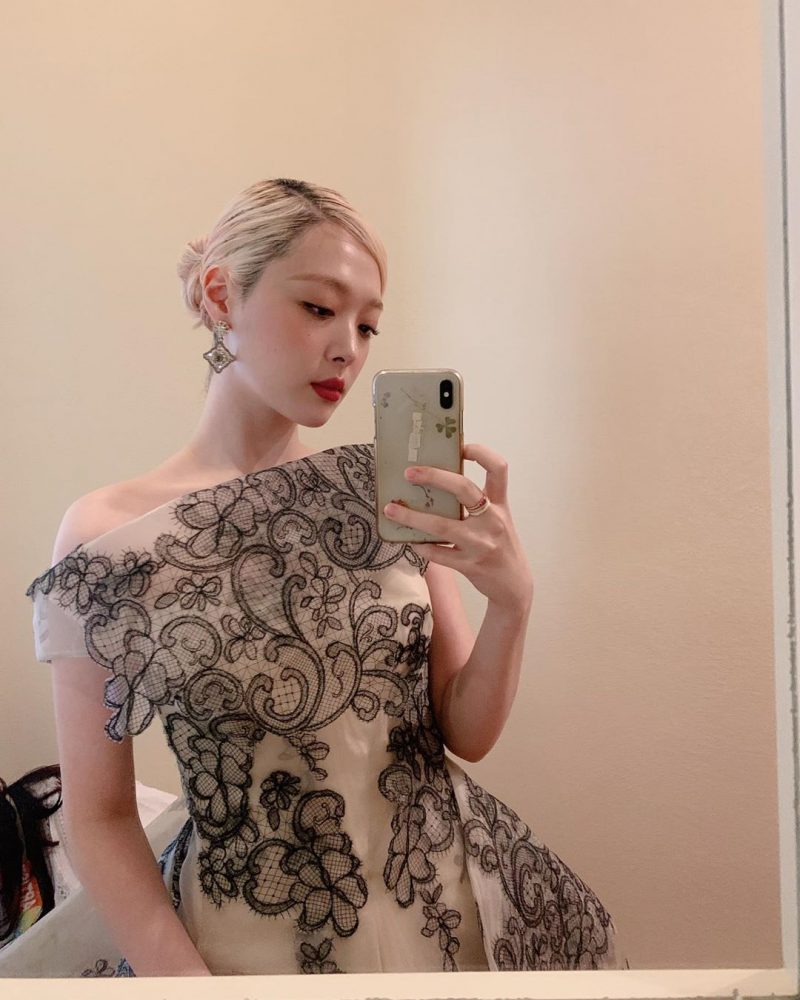 Sulli, who debuted as a member of the K-pop group f(x) in 2009, returned as a solo artist in June with the single "Goblin."
She was known to challenge norms in the industry, such as how a K-pop idol should behave under the public eye, as well as sharing her struggle with social anxiety and panic disorder.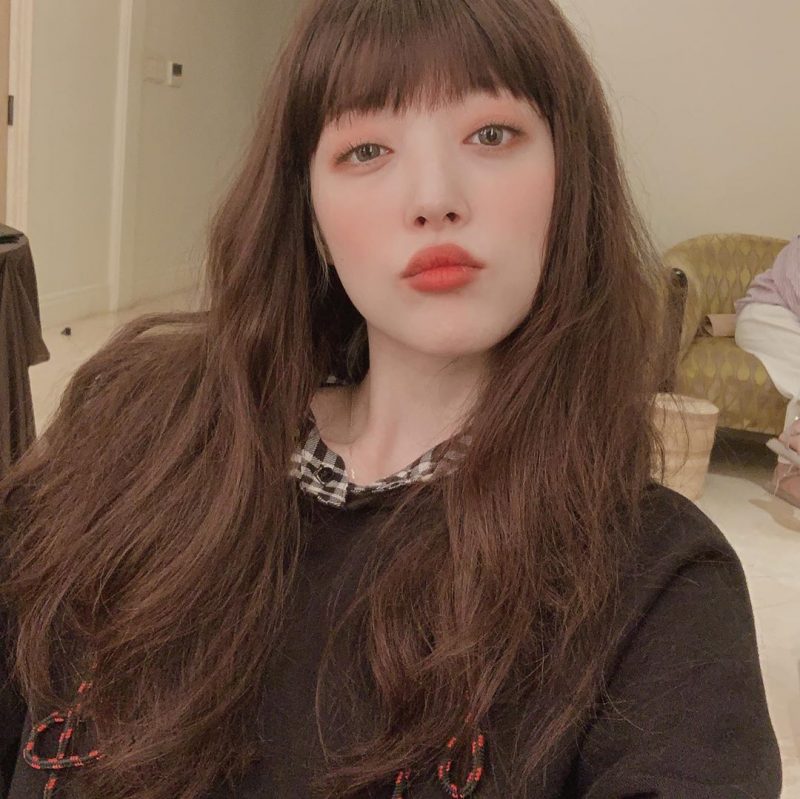 Police said that Sulli, who battled internet bullies for years, suffered from severe depression, according to Reuters.
The 25-year-artist previously faced criticism for encouraging fans that they had a choice about how to display their bodies as well as a "no-bra" controversy where her nipples had been visible for several occasions, according to the BBC.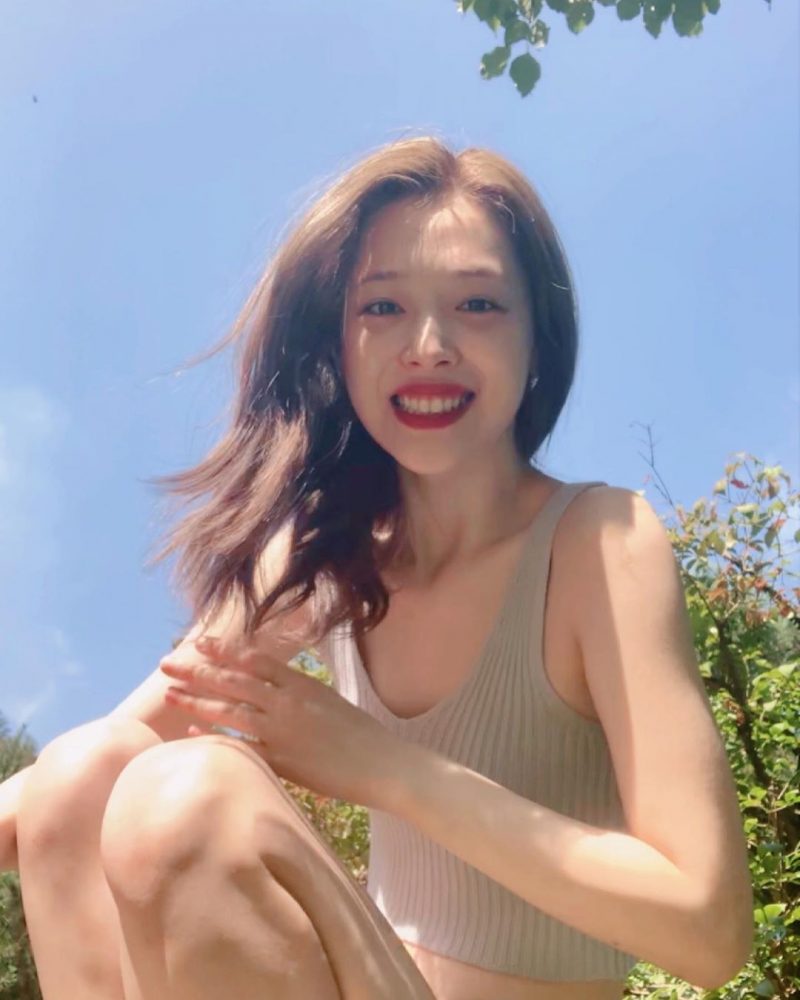 In June 2018, fans worried when Sulli showed up silent and tearful in an Instagram Live video.
As seen in the stream, the idol did not utter a word for more than seven minutes, only staring at the camera with a sad expression.
An investigation into Sulli's death, which is expected to include autopsy information, is ongoing.
Fans honored her memory on Twitter:
When Sulli said;

"I am not a bad person. I'm sorry. Why are you saying bad things about me? What did I do to deserve this?"

i fuckin felt that

— Lucífєr (@Httplucf) October 15, 2019
#RIPChoiJinri your beautiful hearty smile will be missed, angel. You're the first woman I fell in love through kdramas, so sorry I didn't know about your depression😭 you kept smiling besides all your pain you'll forever be loved by all rest well Sulli I'm left heartbroken💔😭😭 pic.twitter.com/RM9yPObnY4

— Angela Kim (@AngelaV301295) October 15, 2019
So I just went to Sulli memorial here in Korea to pay my respects and it was honestly so devastating. It was evident that she touched so many young women's lives; 95% of the attendance. Being there made me shocked and mute that it's all actually real…

— andy (@chunghaheart) October 15, 2019
Our deepest condolences and prayers are with Sulli's family, friends, and fans 🙏🏻#RIPSulli #RIPChoiJinri pic.twitter.com/aRJ1hEOrHI

— 💜Lavely💜SET_ME_FREE (@devinaap18) October 15, 2019
Rest In peace,
Sulli.
You were such a beautiful, and talented young lady. You will be greatly missed! We are praying for her family, friends, and all of her fans who are now hurting so, deeply from this terrible tragedy.#stopbullyingnow#loveoneanother #YouMatter #AskForHelp

— Mrs Morante (@AdventuresFor5) October 15, 2019
Whoever created this, you've made me cry😢 #Sulli #ChoiSulli pic.twitter.com/z7qAn8VIqi

— Karene Bae (@twentydash) October 15, 2019
After what happened with Sulli, we have to pay more attention to this. Many idols get lots of hate for no reason. I hope this won't happen again. Please don't spread any hate. #Sulli Rest In Peace

— Charlie (@Charl1eARMY) October 15, 2019
I know Choi Jinri wouldn't wished this happened to anyone.

Her impeccable character and memories will always be cherished.
We'll miss you Sulli and we know that you're safe and happy now. #RIPChoiJinri pic.twitter.com/pkuSVG7c8h

— #JustSayin'Official (@justsayin_iam) October 15, 2019
Sulli is one of the example of a person that doesn't need an attention just because she just want it but need it because she wants to be loved.

To our giant baby Ssul, you can now rest in peace in the arms of our creator. 💔😢

— Margs (@getmymoney_rv) October 15, 2019
"mom why does the most kind and beautiful dies first"

"What do you pick first if you see flowers"

"The beautiful ones"

For you sulli
I hope you can be free in heaven#RIPChoiJinri #RIPsulli pic.twitter.com/5361RLSLG8

— KAYDEE (@KAYDEE15132807) October 15, 2019
Featured Images via Instagram / @jelly_jilli