An elderly street cleaner ended up beaten and hospitalized after she tried to stop a child from defecating in public in Ruzhou city, Henan province, China last week.
The incident happened on Thursday when the elderly woman, identified as Yao Xiang, was cleaning up around the park and suddenly noticed that a kid was preparing to defecate on the roadside. She immediately moved to stop the child, according to Shanghaiist.
The kid's parents, however, approached the woman, but instead of thanking her, they shouted, cursed, and beat up the elderly for touching the child.
Footage circulating on Chinese social media shows how the father grabbed Yao by the hair and pulled her down to the ground. His wife can be see arguing with passersby, later spitting in the direction of the elderly woman.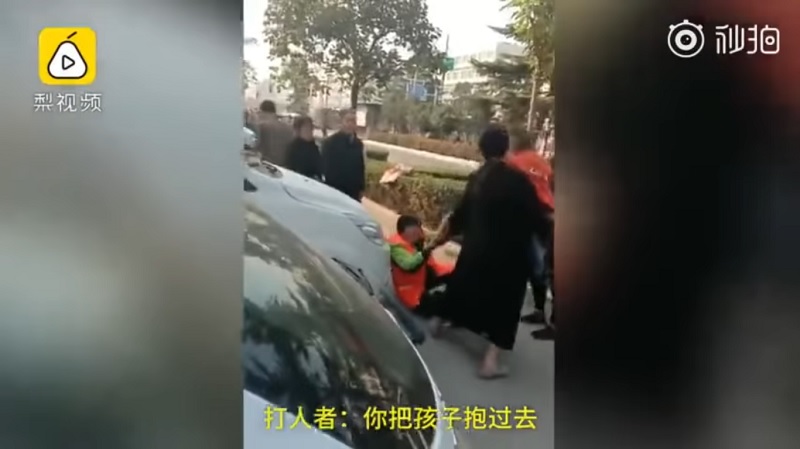 Luckily, police were called in and responded to the situation. The couple were taken to the police station while Yao was rushed to the hospital. Fortunately, the elderly woman suffered only minor injuries from the attack such as bumps and bruises.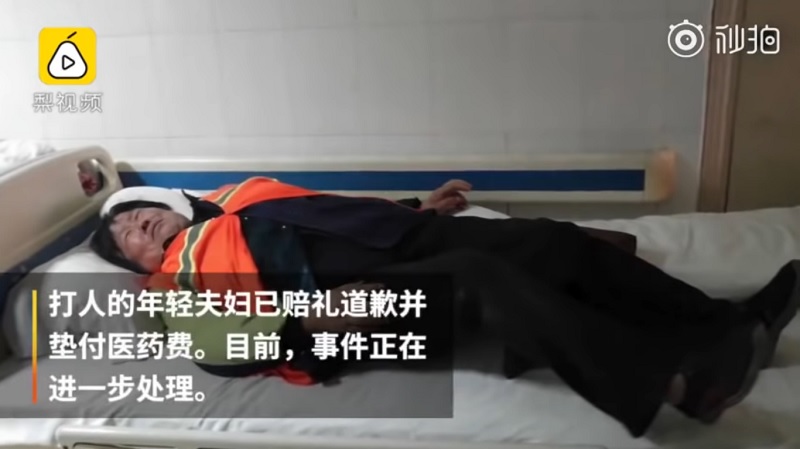 "When you sweep the ground, people always look down on you," she said while speaking to reporters.
The couple were not arrested, as said in the report. Instead, they apologized and agreed to shoulder Yao's medical bills.
Interestingly enough, the whole situation could have been prevented. Media reports pointed out that there were two public bathrooms near the area where the incident happened.
While the situation has since been resolved, many netizens were not quite satisfied with how the police handled the attack, specifically how the couple were not arrested.
Images screenshot via YouTube / 奇闻日报