A new Marvel superhero movie starring a Korean-American character is reportedly in the works at Sony Pictures.
Cindy Moon, who first appeared in 2014's "The Amazing Spider-Man #1," is a student in Peter Parker's class present in the public demonstration of the safe handling of nuclear laboratory waste materials.
Spider-Man's #Silk, a Korean-American superhero, is getting her own movie https://t.co/6PI5YZZb6r pic.twitter.com/36rIYRJ6FY

— Variety (@Variety) June 22, 2018
There, she is bitten by a radioactive spider — the same arachnid responsible for Parker's transformation — and gains incredible speed, organic webbing abilities, and an advanced Spider-Sense to become "Silk."
According to Variety, the project is still in the early stages of development, with no director, writer or actors attached, however Amy Pascal is reportedly producing.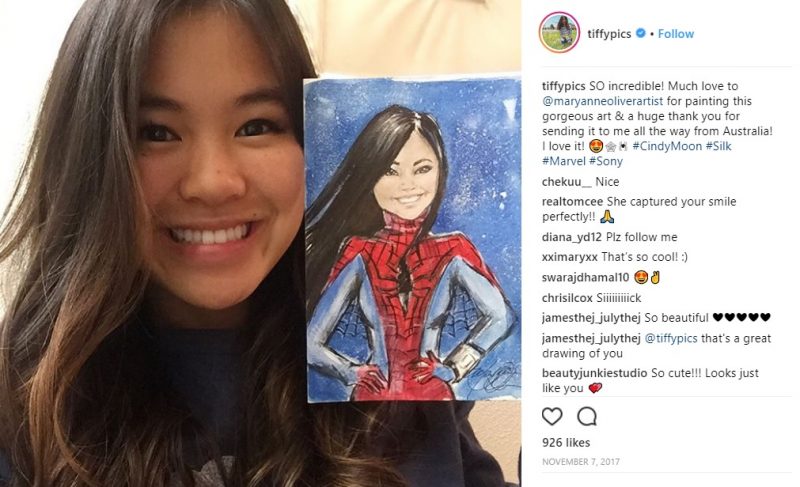 "Silk" appeared on the big screen in last year's "Spider-Man: Homecoming," played by Tiffany Espensen. The same actress reprised the role briefly in "Avengers: Infinity War," according to Deadline.
The new superhero appears to be the latest addition in Sony's universe of Marvel-licensed characters, including "Venom," "Silver and Black," "Nightwatch" and "Morbius the Living Vampire," The Wrap noted.
Sony has not yet commented on the project.