Two cases of batteries swelling up have been reported by iPhone 8 Plus users in Japan and Taiwan. While it may sound alarming, fans shouldn't worry as it's reportedly nowhere near as dangerous as the infamous Samsung's Galaxy Note 7 battery explosions in 2016.
The first reported incident of the iPhone 8 Plus battery swelling occurred in Taichung, Taiwan when a woman bought a gold variant of the handset on Sept. 23. CnBeta reported that everything was going smoothly with the phablet — the term coined to describe a smartphone/tablet hybrid — as translated by Gizmo China.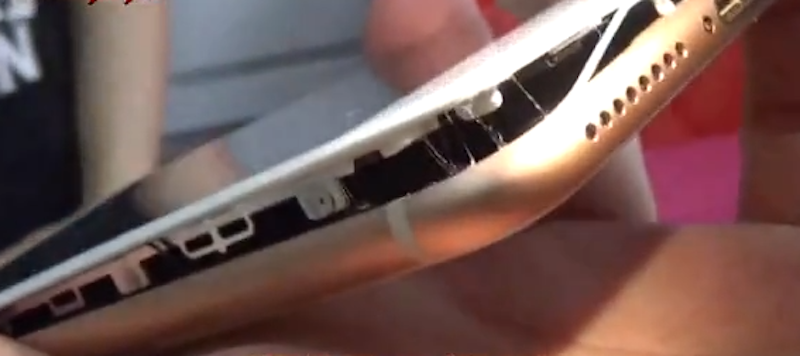 Things began to go south last Tuesday afternoon, however, when the woman charged her phone. The phone reportedly "exploded" after charging for a few minutes, but a photo only shows that the back cover was popped open.
A similar report emerged from Japan where Twitter user, Magokoro0511, shared a series pictures of iPhone 8 Plus with a popped up screen. His case, however, is different from the woman from Taiwan. Magokoro said the phone was already like that when he received it.
届いたiPhone8plus、開けたら既に膨らんでた pic.twitter.com/eX3XprSzqv

— まごころ (@Magokoro0511) September 24, 2017
It is still unclear what caused the battery inside the iPhone 8 Plus to bulge out like that — regardless if it's being charged or not. Apple is now reportedly investigating and in possession of the defective device from Taiwan.
For the people who are extremely worried, the case is pretty much isolated and so far no reports have emerged from Western countries regarding battery swelling of the device,  according to BGR.
For now, it's best to take care and observe your iPhone 8 Plus.
Featured Image via Twitter / Magokoro0511