A digital fashion and culture magazine based in Montreal, Canada has sparked outrage over a recent Instagram post featuring a White model doing the infamous slanted eyes pose.
Flanelle Magazine, which has 63,000 followers on the platform, posted the photo of model Eva Klímková over the weekend to an outcry of comments calling it "culturally insensitive" and "racist."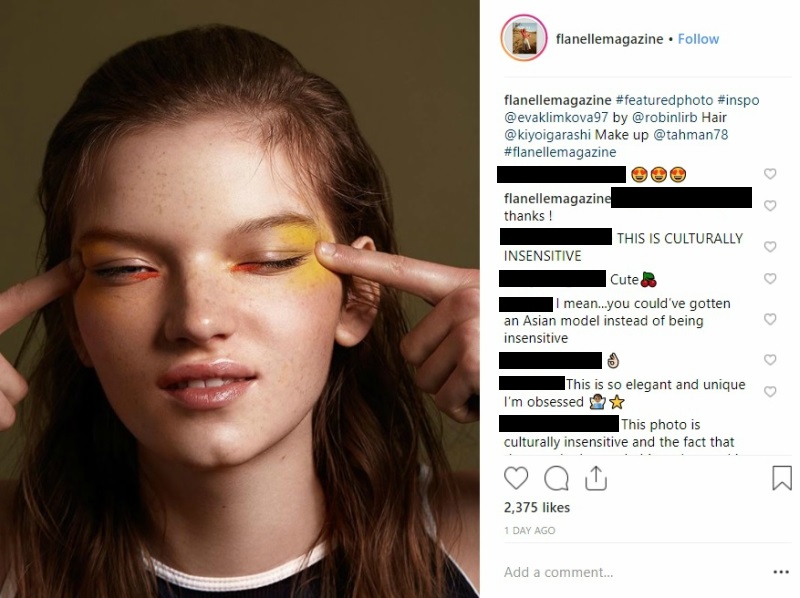 In the photo, Klímková stretches her eyelids covered in red and yellow makeup using her fingers.
The post has received more than 2,000 likes, but users called out the magazine for the apparent problem.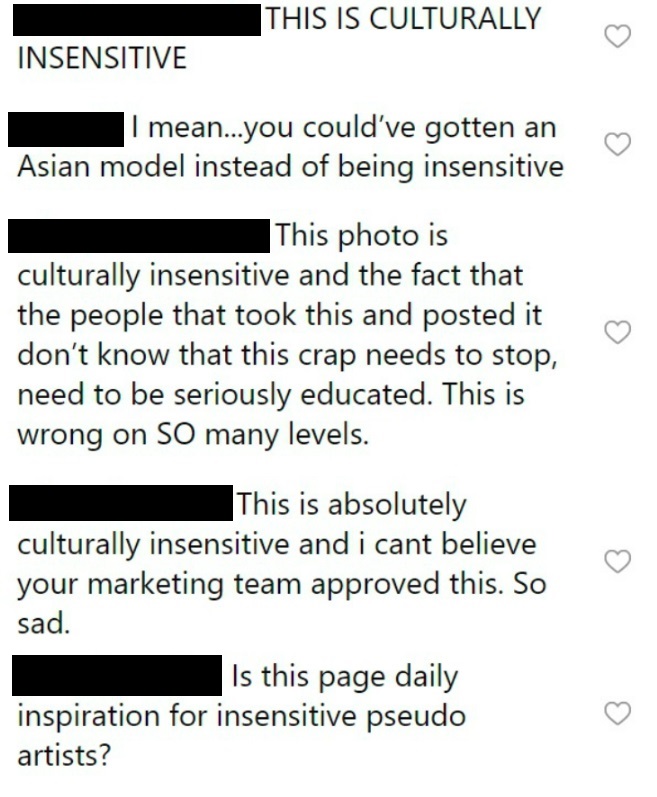 Responding to one user, Flanelle Magazine argued that the team behind the photo were composed of Asians — photographer Ruo Bing Li, hairstylist Kiyo Igarashi and make-up artist Tadayoshi Honda — all based in New York.
It said that it is sorry "that this offends you" and added that it seeks to hear the team's "perspective on the subject."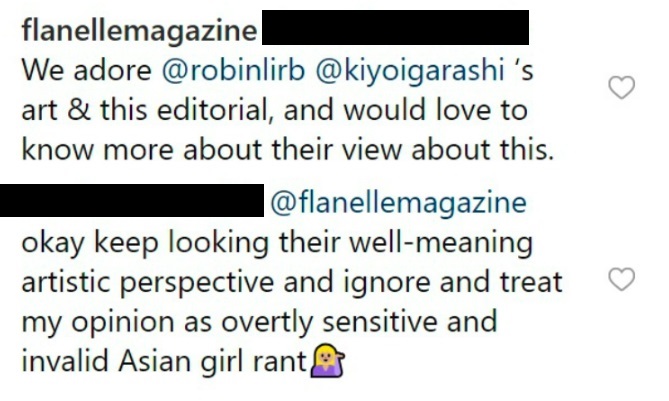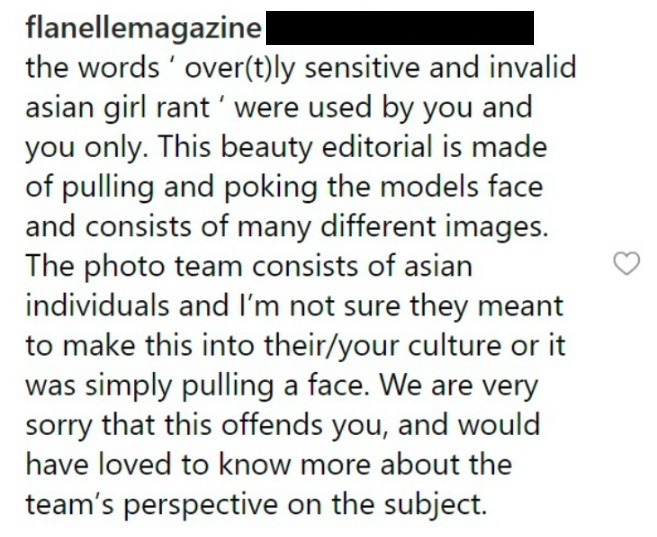 The magazine's response only drew further criticism, with one calling out the team themselves.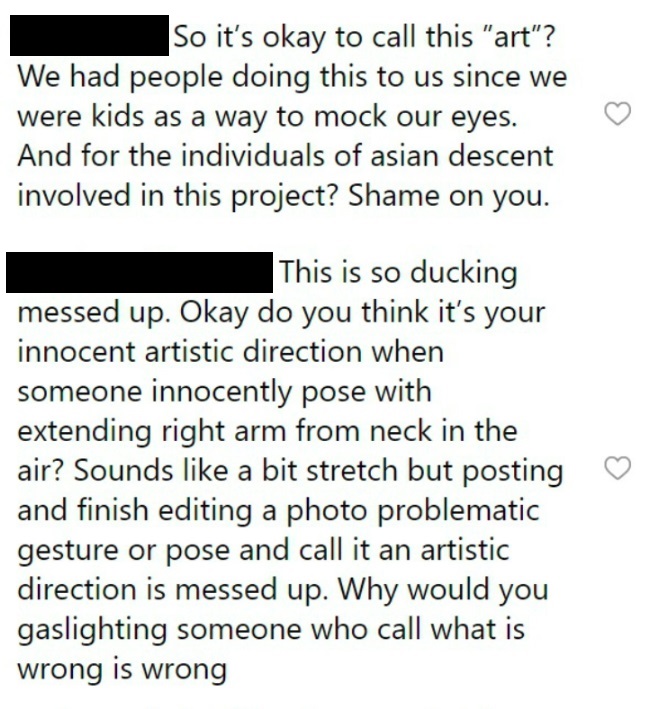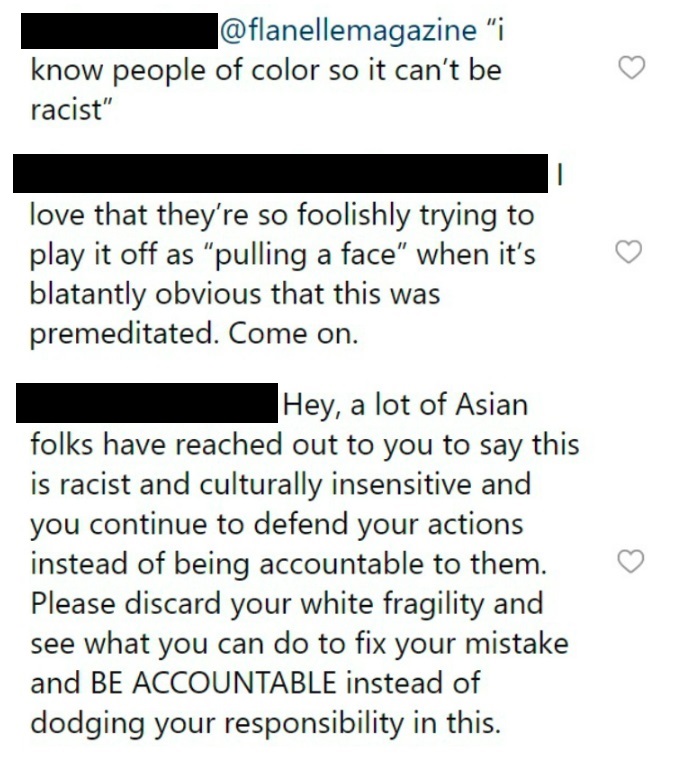 Images via Instagram / flanellemagazine