A single father in Thailand decided to wear a dress at his two sons' school to become their mother for a day during a Mother's Day event last week.
Widower Chatchai Parn-Uthai, whose children attend Wat Trai Rattanaram Charity School in Kanchanaburi Province, shared the heartwarming moment on Facebook.
"I'm a widower with two kids. I can do anything," he wrote.
In Thailand, Mother's Day is celebrated on Aug. 12 to coincide with the birthday of Her Majesty Queen Sirikit as the queen is also regarded as a mother to all Thai people.
Held each year at Thailand schools, the mother-exclusive event includes a ceremony that gives students a solemn moment to offer flowers to their moms, symbolizing their love and gratitude.  
While it is an especially touching tradition, it often leaves some children without moms feel somewhat excluded.
In the images he posted online, Chatchai can be seen wearing a pink dress and effectively taking the role of a dedicated mother. His children beam with smiles as they offer him floral garlands during the ceremony.
A video uploaded by another Facebook user has been viewed over six million times, generating universal love and support from netizens.
Thai social media users expressed concern over such Mother's and Father's Day ceremonies after heartbreaking photos of a middle school girl giving flowers to an empty chair went viral last year, according to Coconuts Bangkok.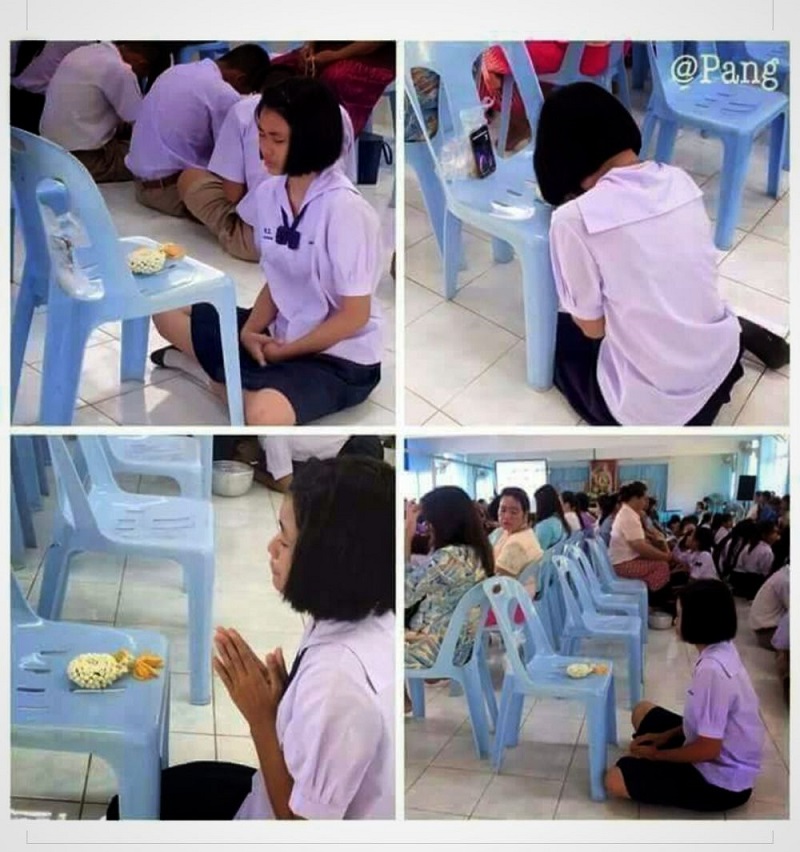 Featured Images via Facebook / ฉัตรชัย ปานอุทัย