"The Simpsons" creator Matt Groening said that Apu, an Indian character slammed for perpetuating stereotypes, was named after an acclaimed Indian film trilogy that he described as the "greatest films in the history of cinema."
In a recent interview with the New York Times, Groening acknowledged the controversy around the character, who entered the series in 1990.
Apu, a convenience store owner, was thrusted into controversy partly after comedian Hari Kondabolu's 2017 documentary, "The Problem With Apu," detailed how the character perpetuated ugly stereotypes — an exaggerated singsong accent, for one.
Hank Azaria, the White actor who has voiced Apu for 29 seasons, told Stephen Colbert in April that his "eyes have been opened" and that he is ready to give up his job.
"I think the most important thing is that we have to listen to South Asian people, Indian people in this country when they talk about what they feel and how they think about this character," he added.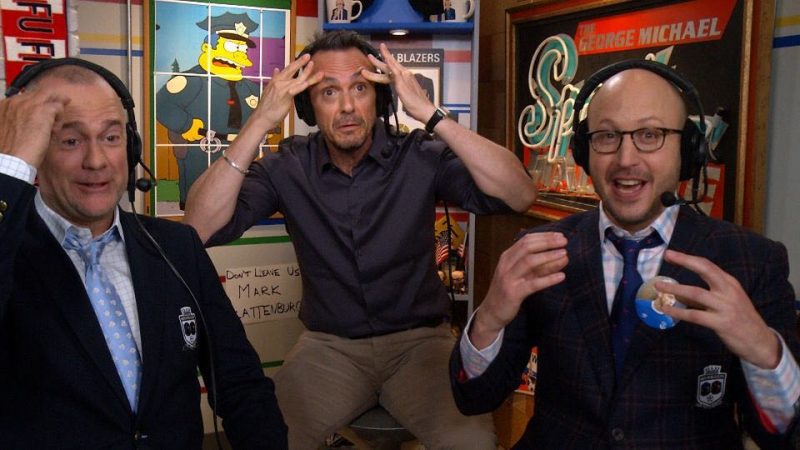 But Groening is still proud of his work, telling USA Today in celebration of the show's 636th episode that "it's a time in our culture where people love to pretend they're offended."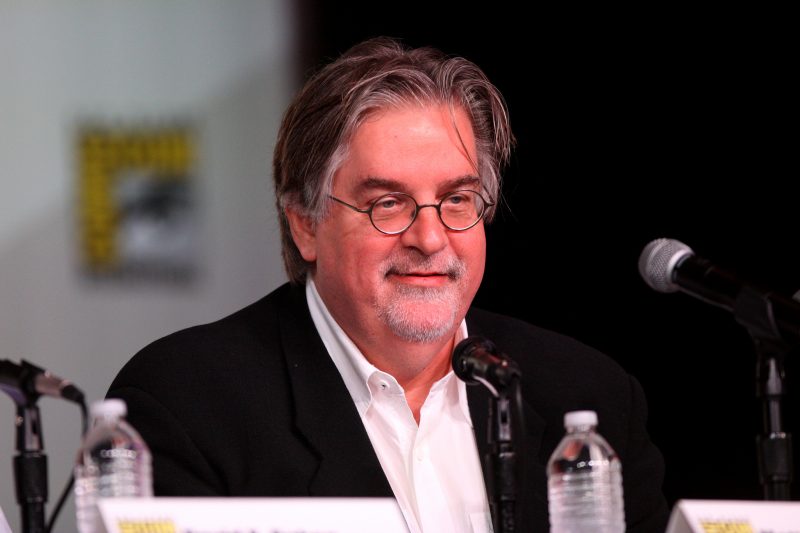 Speaking to the NY Times, Groening stressed that he loves Apu and feels bad that some people are offended. However, he pointed out that the debate surrounding the character is "tainted."
"Well, I love Apu. I love the character, and it makes me feel bad that it makes other people feel bad. But on the other hand, it's tainted now — the conversation, there's no nuance to the conversation now. It seems very, very clunky. I love the character. I love the show."
That makes Apu's future in the longest-running primetime scripted show in TV history uncertain. If anything, the idea that it supposedly honored Indian culture should keep viewers interested.
"We're not sure exactly how it's going to play out," Groening said. "Back in the day, I named the character after the Apu Trilogy by Satyajit Ray. I love Indian culture and Indian film and Indian music. I thought that the name was a signal that we had, at least, a scholarly intention.
"I thought maybe a kid was going to grow up and find out what the name came from and go watch the Apu Trilogy, which are the greatest films, basically, in the history of cinema."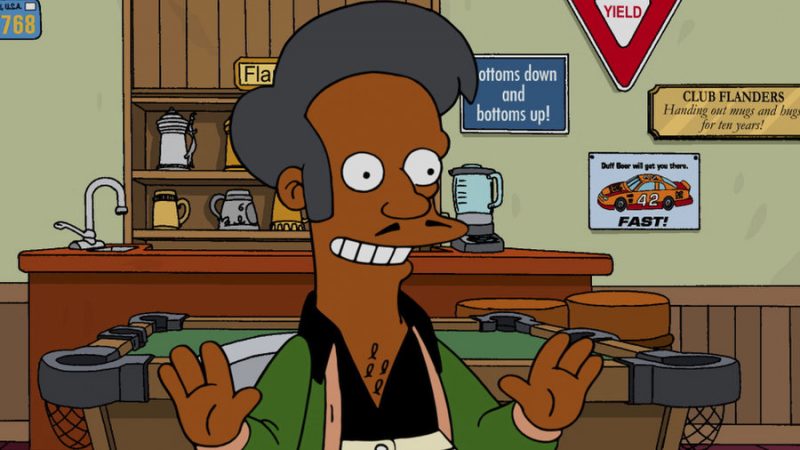 Groening affirmed that he believes the sincerity of those who expressed concerns about Apu.
"Sure, and my guess is I agree, politically, with 99 percent of the things that Hari Kondabolu believes. We just disagree on Apu. I love the character and I would hate for him to go away. I am sorry that 'The Simpsons' would be criticized for having an Indian character that, because of our extraordinary popularity — I expected other people to do it.
"I go, maybe he's a problem, but who's better? Who's a better Indian animated character in the last 30 years? I've been to India twice and talked about 'The Simpsons' in front of audiences. That's why this took me by surprise. I know Indians are not the same as Indian-Americans."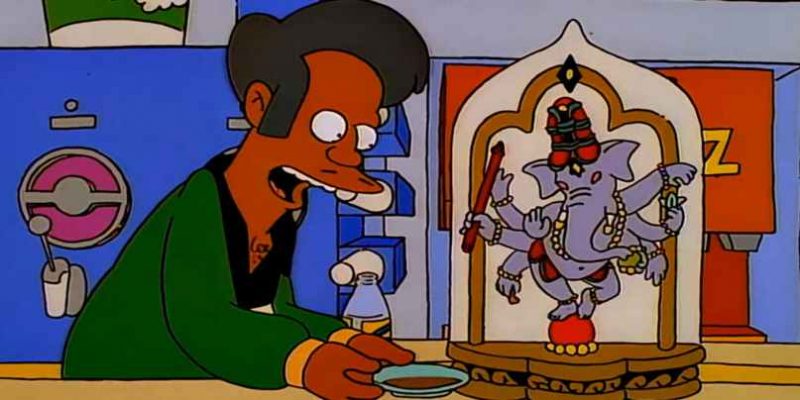 Groening's latest position on the controversial character deeply disappointed Twitter users.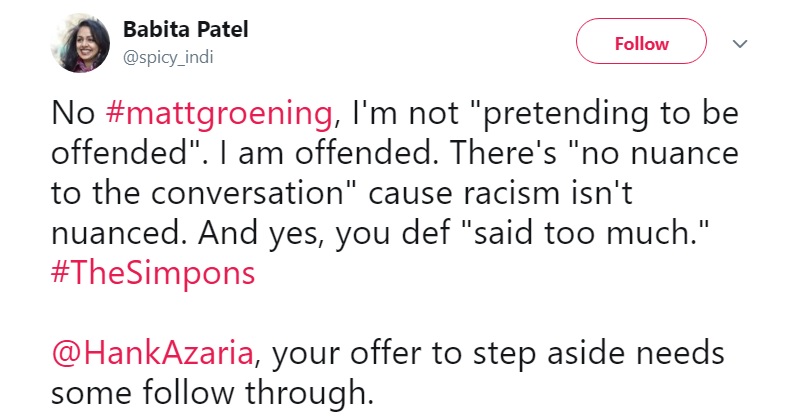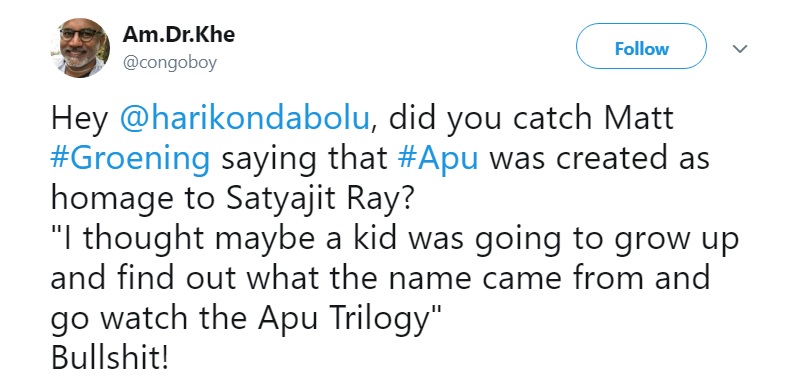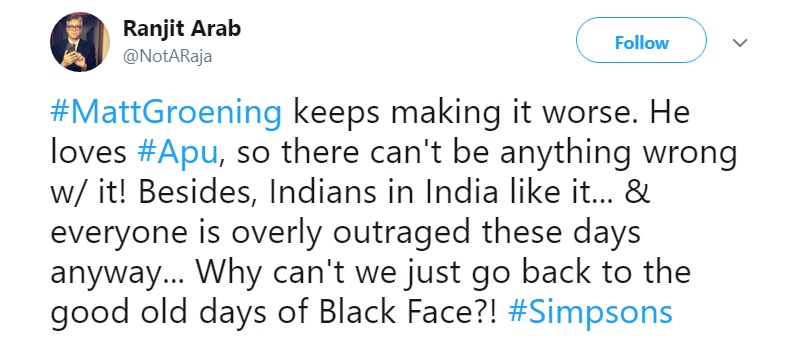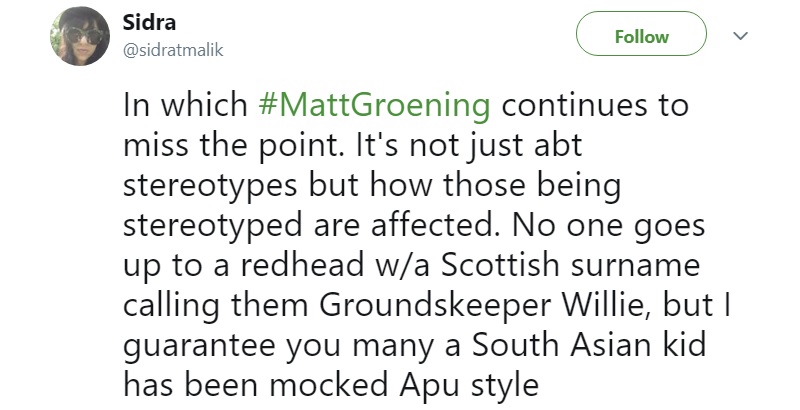 What do you think?
Featured Images (Cropped) via Flickr / Gage Skidmore (CC BY-SA 2.0) and Fox