"Shang-Chi and the Legend of the Ten Rings" star Simu Liu talks about his favorite skit from his gig hosting "Saturday Night Live" ("SNL") and his struggle with imposter syndrome even as one of Marvel's most successful leads in an exclusive interview with NextShark.
Warning: Minor spoilers ahead
Liu has had an exhausting weekend. After hosting "SNL" on Nov. 20, he prepared for the home release of "Shang-Chi" and was carted off to ring in Thanksgiving with Big Bird and Ji-young for "Sesame Street." As we discussed "SNL," his recent Marvel movie and his life trajectory after appearing in memes and skyrocketing to internet fame, he welcomed every question with a smile.
Battle with Bowen
Liu shared that although there were many memorable skits, the one he did with cast member Bowen Yang parodying the mad rush to award Asians for being the first to do anything was the stand-out.
"Without question, it's the Bowen versus Simu. Not to be the exact thing that we're making fun of — but I think it's historic," he said with a laugh. "I think it's actually the first time that an Asian-centric skit has ever existed on 'SNL,' and it's momentous."
Written by various "SNL" writers, including Korean Canadian comedian Celeste Yim, the sketch about "first Asian" titles was "so vividly and unapologetically Asian American," according to Liu. It featured contributions from both Yang and Yim, who the "Shang-Chi" star said he considers amazing talents. When Liu first received an offer to host the show, he looked forward to the opportunity to represent Asians within the comedy world and to affect the conversations that would come out of it. Liu noted that the skit was made even more relevant for the fact that Yang is a trailblazer in his own right as the first Asian cast member on the show.
While we both laughed at the ridiculous nature of the skit and how NextShark may also be guilty of sometimes over-excitedly posting "first Asian" headlines, Liu explained that it's important for publications to continue that push.
"It's also because we are still at a point where we're getting a lot of firsts that are happening," he continued. "Part of the progress that we need to make as a community is getting to a point where … there are no more firsts left to celebrate. I'm really excited for us to get there. Unfortunately, maybe the headlines won't be as clickbait-y, but that's OK."
The Love Behind "Shang-Chi"
One of the major themes behind "Shang-Chi" is succession and how the Ten Rings will advance their empire. Between prolific actors Tony Leung ("Hero"), Michelle Yeoh ("Crouching Tiger, Hidden Dragon"), Yuen Wah ("Kung Fu Hustle") and emerging talents Arnold Sun as teen Shang-Chi and Jayden Zhang as young Shang-Chi, the cast itself passes the torch.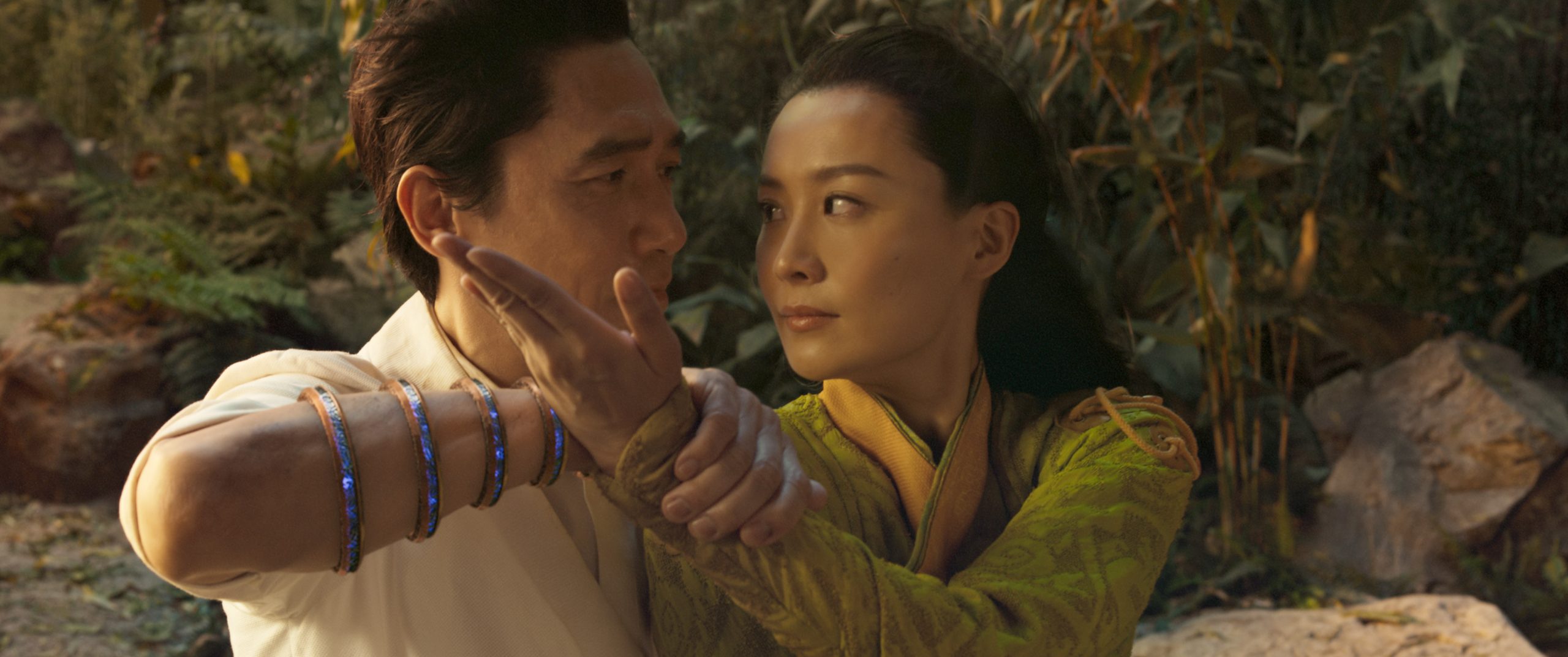 "It was very intimidating, these guys are absolute legends in their own right and, first of all, we were so incredibly honored and humbled to even be considered — that they would even consider us," Liu said.
On top of working with Asian acting and martial arts veterans, the "Shang-Chi" star found himself in a situation where the "never meet your heroes" adage didn't apply. Described as "down-to-Earth and approachable and even goofy," Liu only had great things to say about Leung and Yeoh, who played his onscreen father and aunt.
"You think about Hollywood A-listers or you think about show business and you think egos, you think divas, you think big entourages, and it just could not have been further from what the reality was," he recalled fondly. "It was just these two — it just felt like my auntie and my uncle, they were just so wonderful and warm and kind and generous. And Michelle — just such a goof … she was just dancing in between takes and being fun. It truly was the best."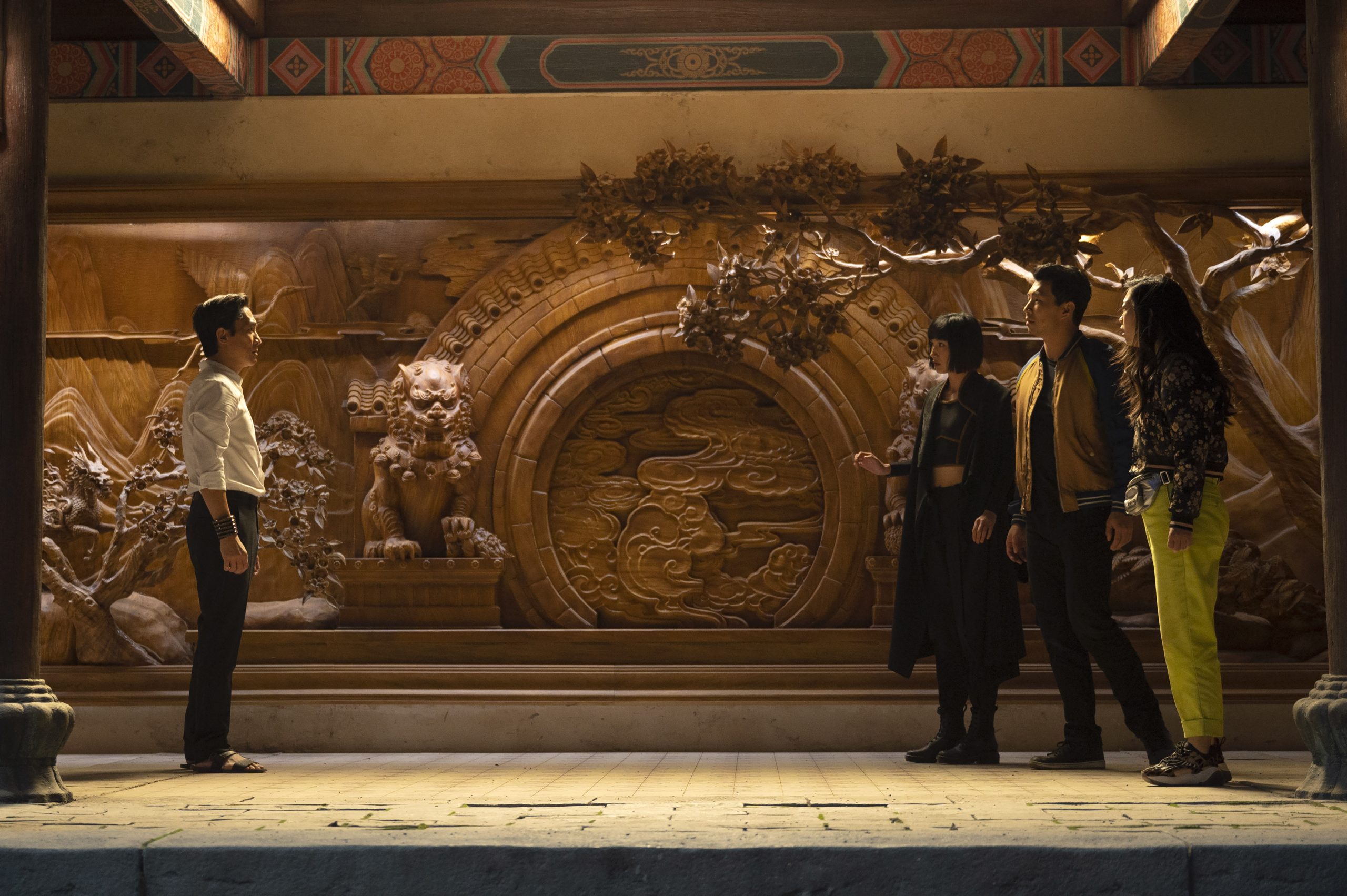 Return of the Stock Photo Master
With Liu's addition to Phase Four of the Marvel Cinematic Universe, it's safe to say that he will be solidified further into his role as Marvel's first Asian lead, ready to continue fighting otherworldly evils. But to those unfamiliar with Liu before "Shang-Chi" hit cinemas, he was known for regularly going viral for his tweets. After all, that's how he landed the Marvel role.
From his evolution as the "Master of Almost Breaking My Neck" to "Kung fu Master" and from "Garbage Boy" ("Awkwafina is Nora From Queens") to "Bus Boy," Liu's jump from memes to master was an unexpected one. He shared that he faces insecurity as someone who didn't study at a traditional theater school or come from a film school background.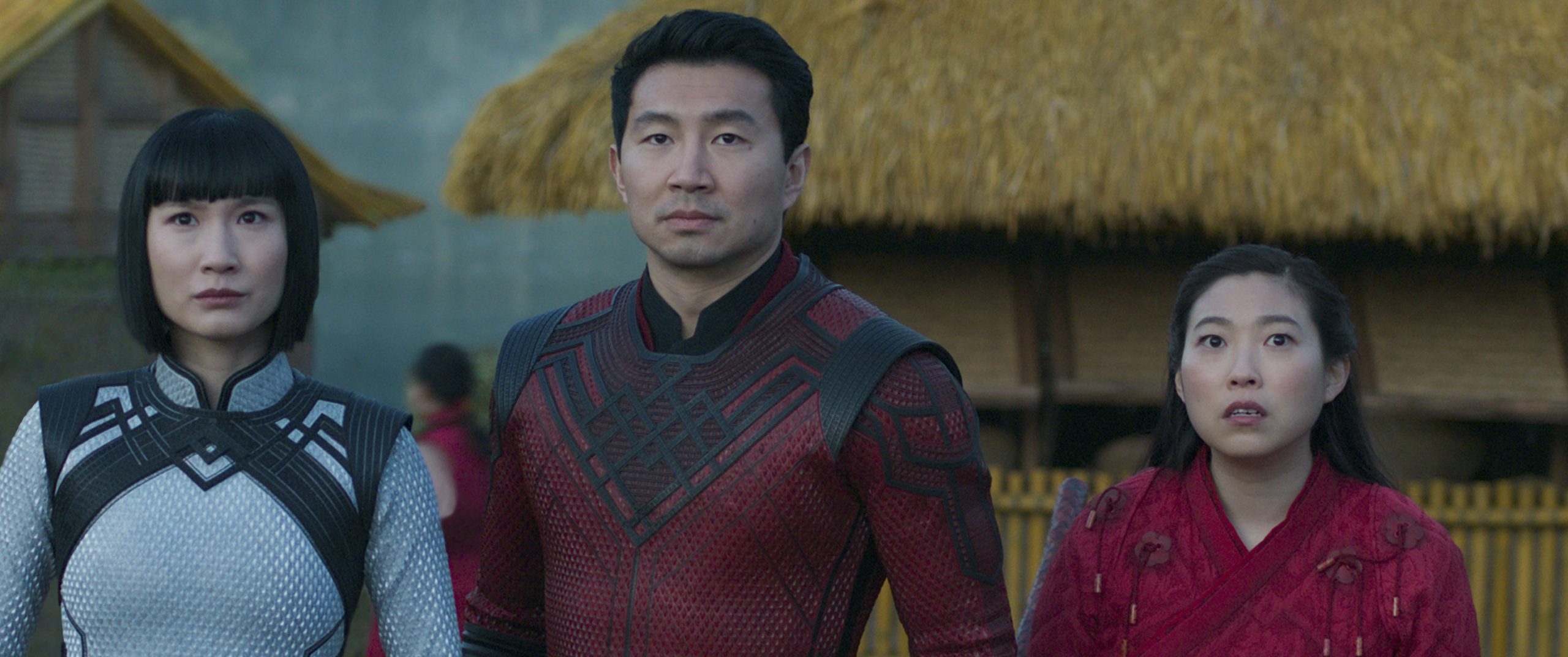 "It's certainly been a process. I've been a master of a lot of things. None of them anything useful. I've been a master of stock photos, I've been a master of working the car rental desk at Handy Car Rental," he said. "I think I've proven so much to just myself and how much I'm able to really commit to a role and really do it."
Although he's still struggling with feeling like an "imposter" and trying to fit in, he acknowledges that he and the "Shang-Chi" cast flew to Sydney to shoot a record-breaking movie, which the world showed up to see. We ended our interview with Liu by offering him some well-deserved gochujang shrimp crackers, which he excitedly reached for with both hands.
"Shang-Chi and the Legend of the Ten Rings" first became available to watch on all major digital platforms on Nov. 12. It will be available to watch on 4K Ultra HD, Blu-ray and DVD on Nov. 30. The home entertainment release is packed with bonus features, including a gag reel, deleted scenes and featurettes that dive into the making of the film.
All Images via Marvel Studios