K-pop boy group SEVENTEEN are currently on their "BE THE SUN" world tour, with a total of 27 shows in over 20 cities around the world.
The PLEDIS Entertainment 13-member act stopped at Climate Pledge Arena in Seattle on Aug. 12 for a nearly two-and-a-half-hour concert with a setlist of over 20 songs. 
"BE THE SUN" was inspired by the group's album "Face the Sun," which charted at No. 7 on the Billboard 200 after its May release. 
SEVENTEEN debuted in 2015 with members S.coups, Wonwoo, Mingyu, Vernon, Woozi, Jeonghan, Joshua, DK, Seungkwan, Hoshi, Jun, The8 and Dino.
SEVENTEEN's fourth album "Face the Sun" uses said star in the solar system to represent the career heights that the K-pop boy group's members want to reach. During their Seattle show at Climate Pledge Arena, they were nothing short of iridescent with a spectrum of a showman's spark.
The nearly two-and-a-half-hour show began in a literal blaze. All 13 members – S.coups, Wonwoo, Mingyu, Vernon, Woozi, Jeonghan, Joshua, DK, Seungkwan, Hoshi, Jun, The8 and Dino – strode onto the stage with an intensity that matched the pyrotechnic pillars around them. Included in their first set of songs was a favorite of mine: "Face the Sun"'s EDM-spiked title track "HOT."
SEVENTEEN's greatest strength is the versatility of their discography. Tracks like "Rock with You" and the Avril Lavigne-inspired duet "2 MINUS 1" from Joshua and Vernon are punky throwbacks for the rebellious teen spirit in all of us. With 13 performers, one might think it easy for a few of the members to get lost in the shuffle and be overshadowed, but SEVENTEEN segments itself into a trinity of talents with subunits to better spotlight everyone's artistic arsenal.
Hoshi, Jun, The 8 and Dino comprise the performance unit, a quartet of the SEVENTEEN's quickest on their feet. During their Seattle show, their silken white garb accentuated their glittery gliding to the rhythmic R&B dizzy "MOONWALKER," a tip of their non-existent hats to Michael Jackson. They couldn't be a "Man In the Mirror," but their performance did come complete with glassy panels.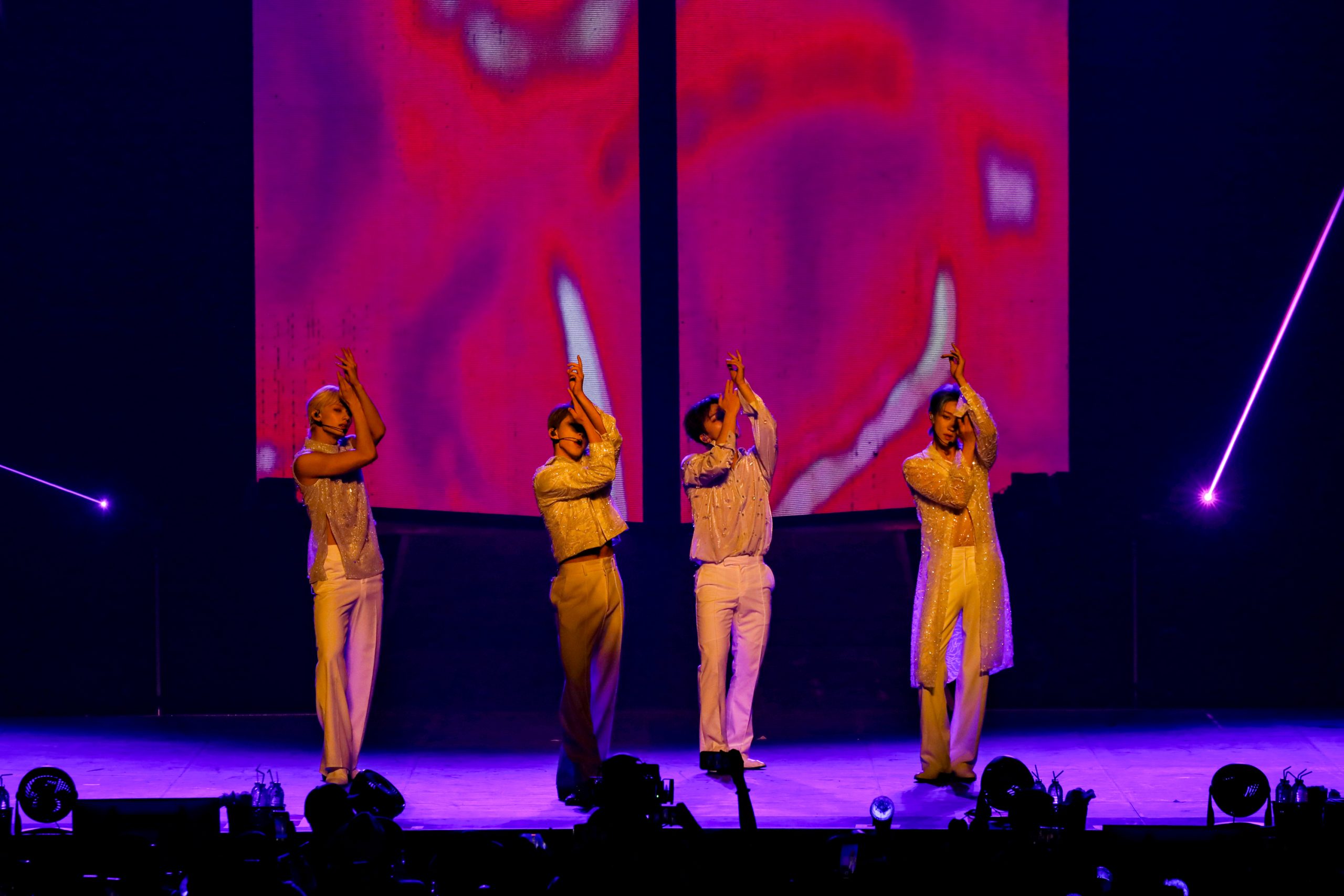 Tagging in after the dancers was the vocal unit, which consists of Woozi, Jeonghan, Joshua, DK and Seungkwan. Wearing dark hues of blue and crooning out the soft ballads "Come to Me" and "Imperfect Love," they ushered the audience into a picture-perfect moment of more than 17,000 people singing in heartfelt harmony.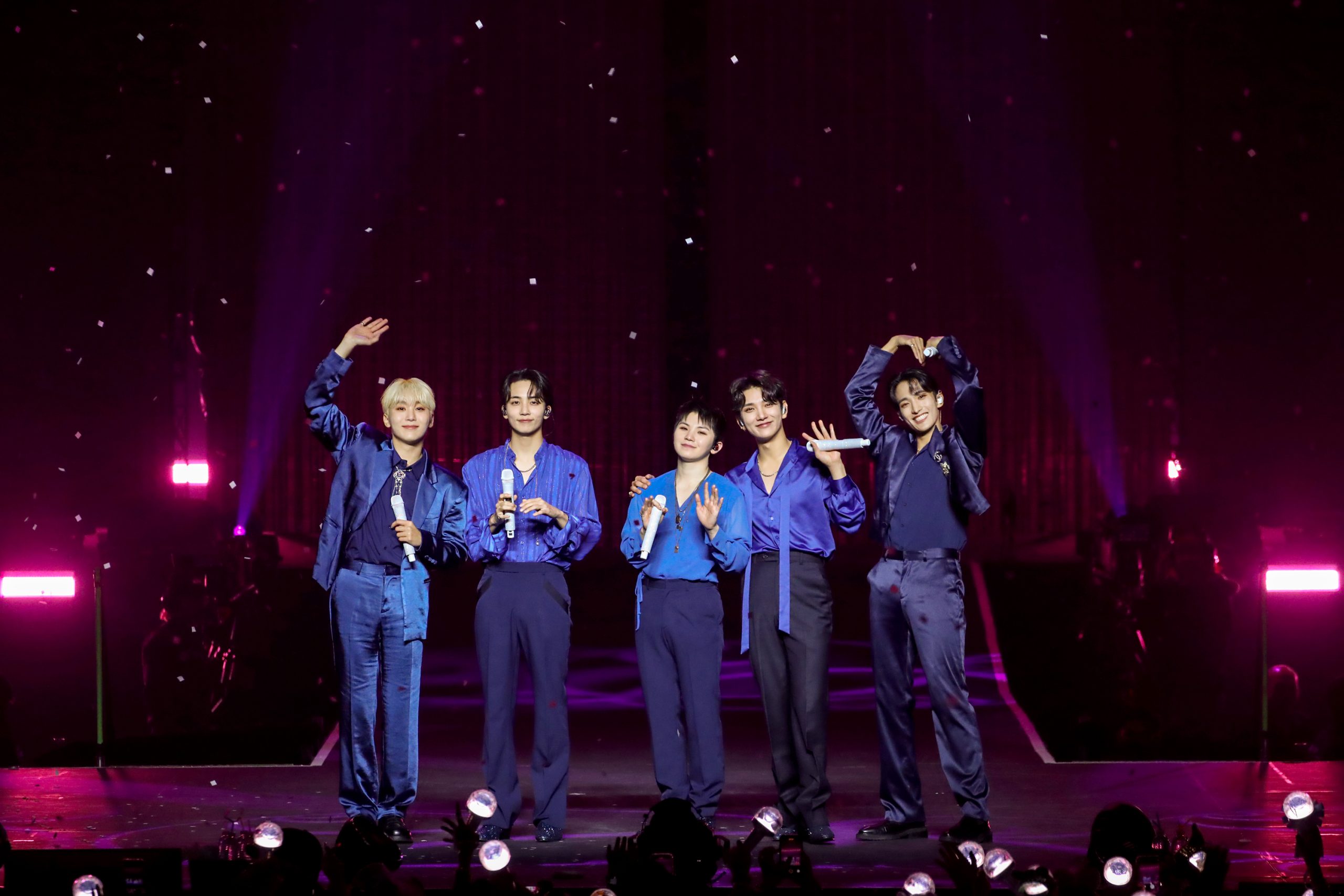 Dialing the show's energy back up after the sentimental serenades was the hip-hop unit, which includes leader S.Coups, Wonwoo, Mingyu and Vernon. "Back it up" featured a ferocious rap that dissolved under a bombastic beat, and "GAM3 BO1" supercharged the audience like a "Mario" Invincibility Star, leaving their fandom, affectionately called CARAT, jumping together under streaks of rainbow beams.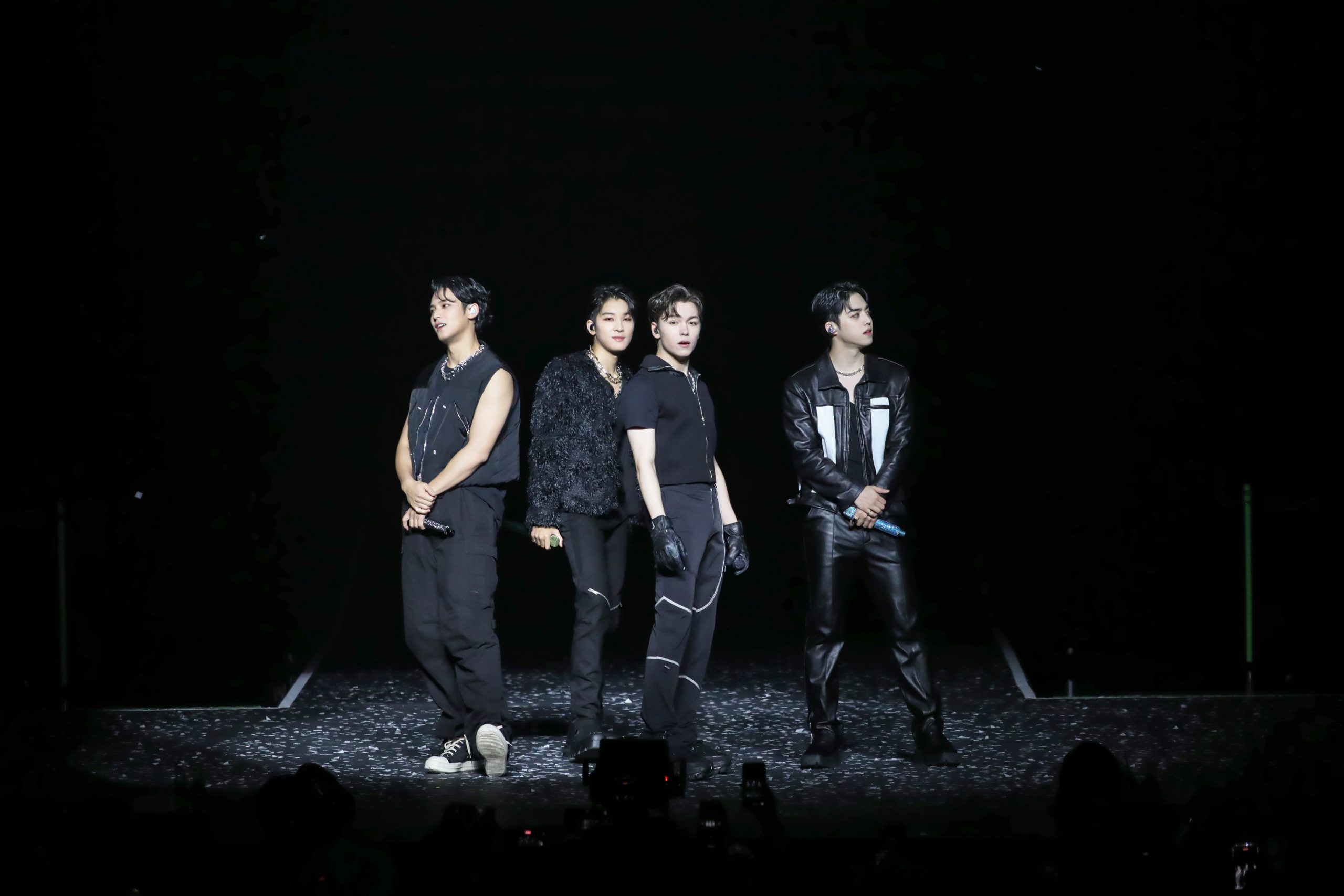 Reassembling as a single force, SEVENTEEN seemingly becomes "17 again" with a jockey jamboree of jumpsuits, basketballs, skateboards and graffiti all wrapped up in a scripted scene fitting for a "Saturday Night Live" sketch. They bust into the mood booster "Mansae" and rip it "Left and Right" before chanting out "Jump! Jump! Jump!" in the party powerhouse "Very Nice."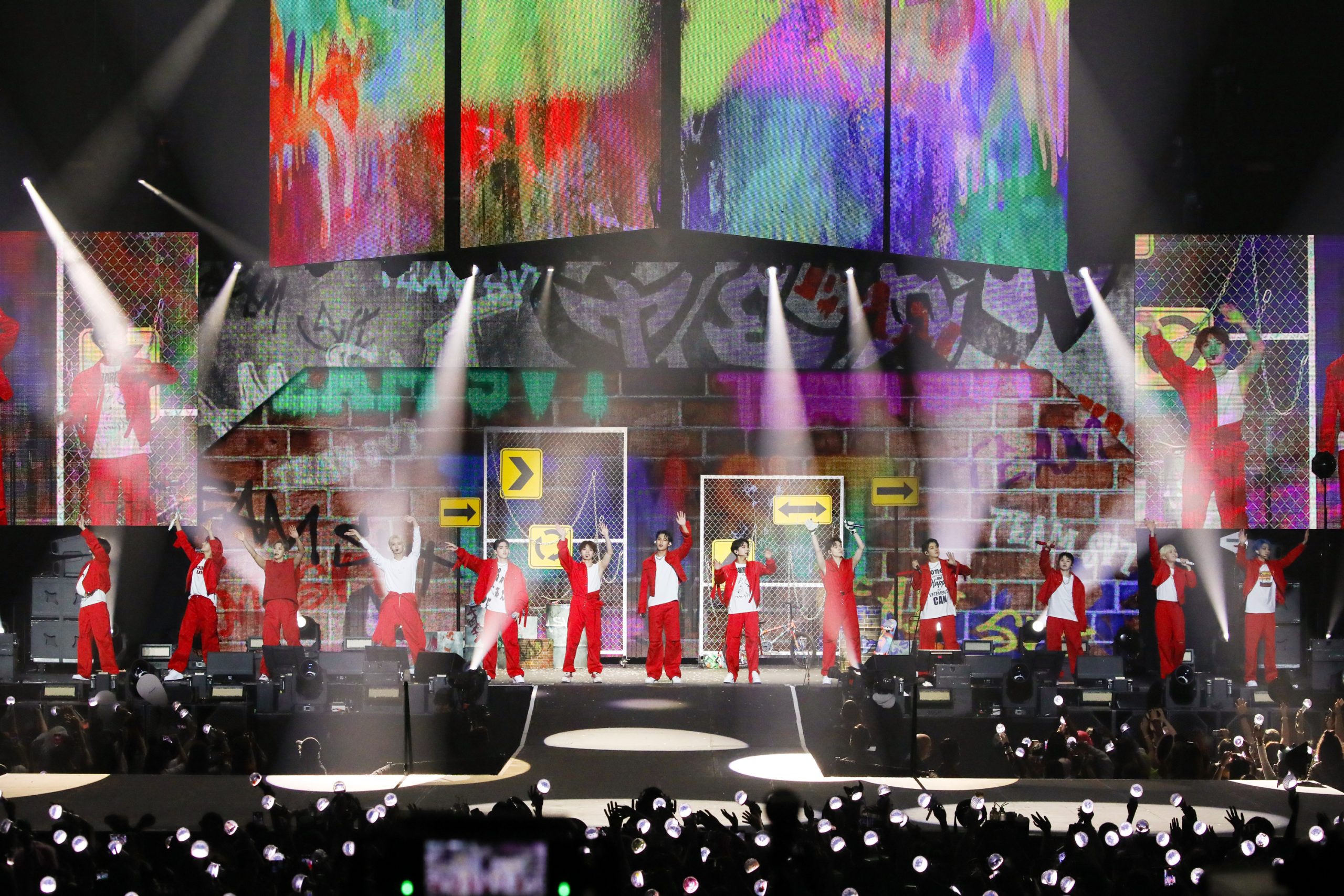 In addition to their wide breadth of music genres spanning a seven-year career, their array of set pieces, outfits and motion graphics displayed on an LED triptych are what catapult them to the stratosphere they've been aiming for.
The diversity of SEVENTEEN's sound even finds a way to incorporate American Sign Language (ASL), as seen in a video of ASL interpreters at the concert that was posted by Bumzo, one of SEVENTEEN's producers. The concert's finale even incorporated ASL in its choreography for songs such as "_WORLD," "Snap Shoot" and "Darl+ing." 
bumzu posted on his story about the (American) sign language interpreters at be the sun seattle! 🥺

"The joy of saying (you) can feel this together (with us)
The most touching part of today"
"How choked up I got seeing the sign language
A performance with everyone together" pic.twitter.com/MfoSrr7nqy

— 고라파덕⛽️ (@rawfudge) August 13, 2022
SEVENTEEN x SIGN LANGUAGE on _WORLD
– Wonwoo gesture means "Joy"
– DK, Vernon & Seungkwan gesture means "World"
– S.Coups Seungcheol gesture means "Interview"#SEVENTEEN #_WORLD pic.twitter.com/dagrrDdMZf

— yep, this is me ¹⁷ (@it_korean) July 24, 2022
Toward the end of the concert, SEVENTEEN moved to the stage risers to talk with the audience. Each of them expressed their thanks for the evening's experience and shared how much it meant for them to return to Seattle – their last world tour, "ODE TO YOU," was more than two years ago. It is sometimes difficult to discern how sincere idols are when they have to repeat the same platitudes at each show, but the absence of live performances because of the current pandemic arguably brings out genuine gratitude.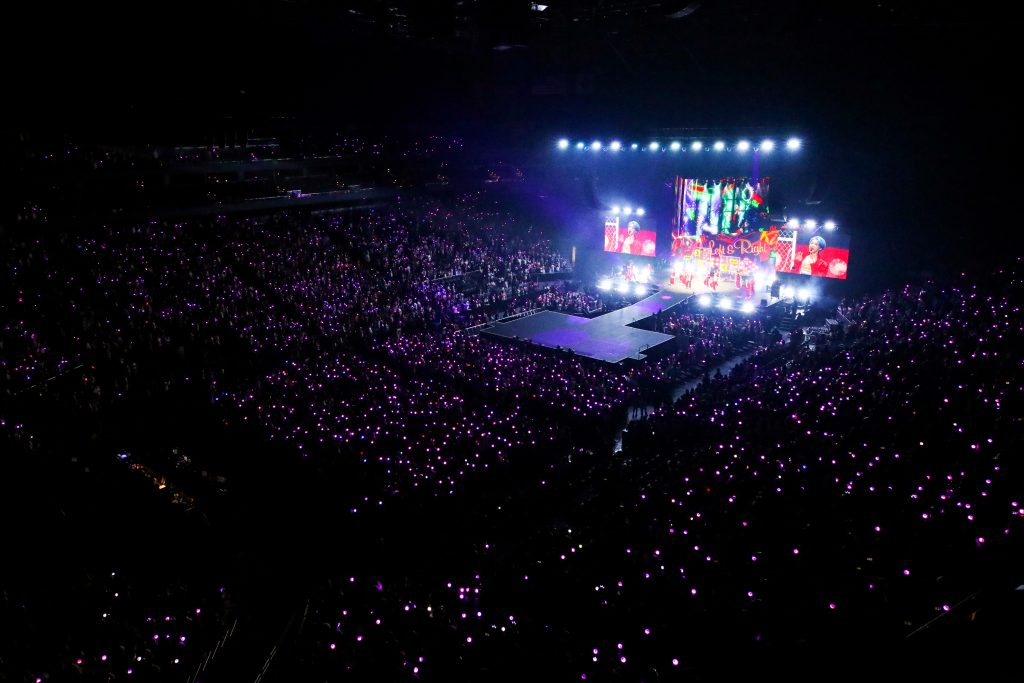 For anyone who is unsure about going to one of SEVENTEEN's concerts or hesitant because they think they don't know enough about the boy group to have a good time, just keep in mind that while diamonds are formed under pressure, CARAT are formed under the pressure of thousands of screaming fans, smoke, fire, sizzling vocals and dazzling strobe lights. 
Featured Image via PLEDIS Entertainment