A Chinese auntie from the province of Hangzhou was left heartbroken after helplessly watching unruly selfie-seeking tourists trample on the patch of pretty pink grass that she helped cultivate in the past three years.  
According to the woman credited simply as "Auntie Zheng," the visitors were able to destroy her plot of imported muhly grass in just three days, Shanghaiist reports. 
For the sake of capturing selfies, the tourists plowed through the field of blooming grass in the riverside park with a complete disregard for the area.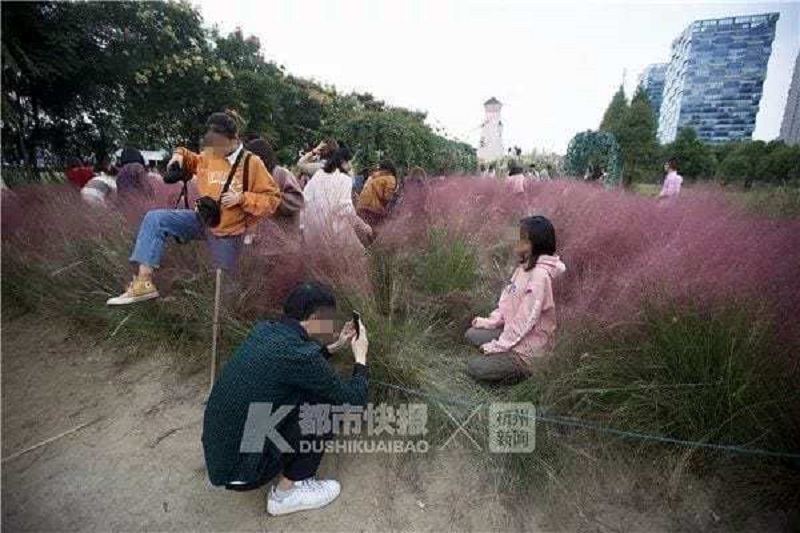 Images of the visitors ravaging the once picturesque spot soon went viral on Chinese social media.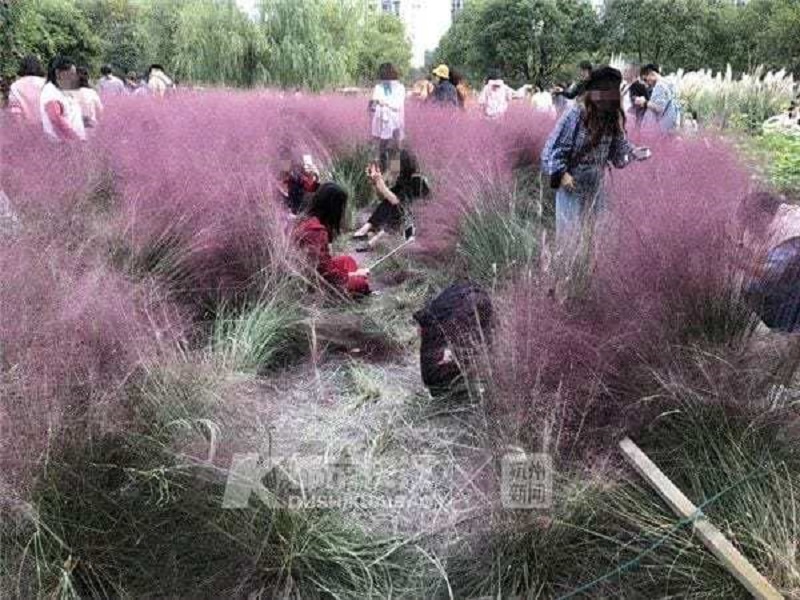 In the disheartening photos and videos, tourists can be seen going over rope barriers, ignoring signs and making poses in areas where people aren't supposed to go.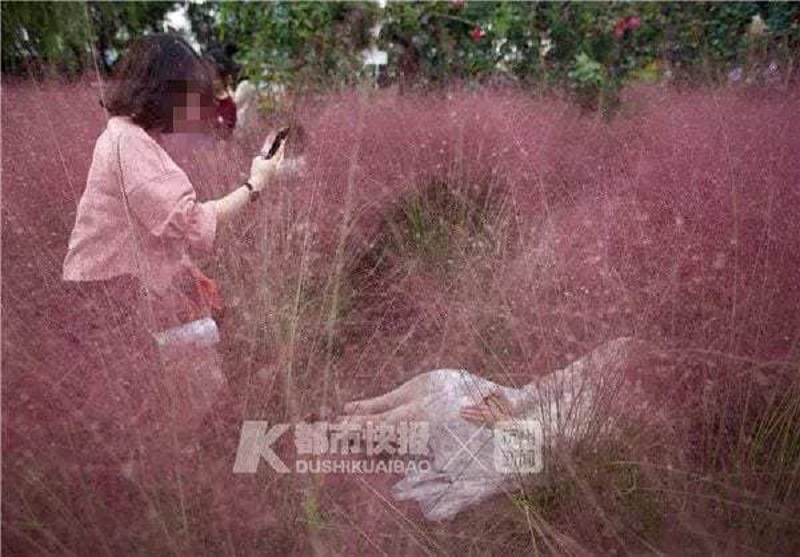 Auntie Zheng said she tried her best in trying to stop them from trampling on the fruits of her years of labor; and still, no one listened to her.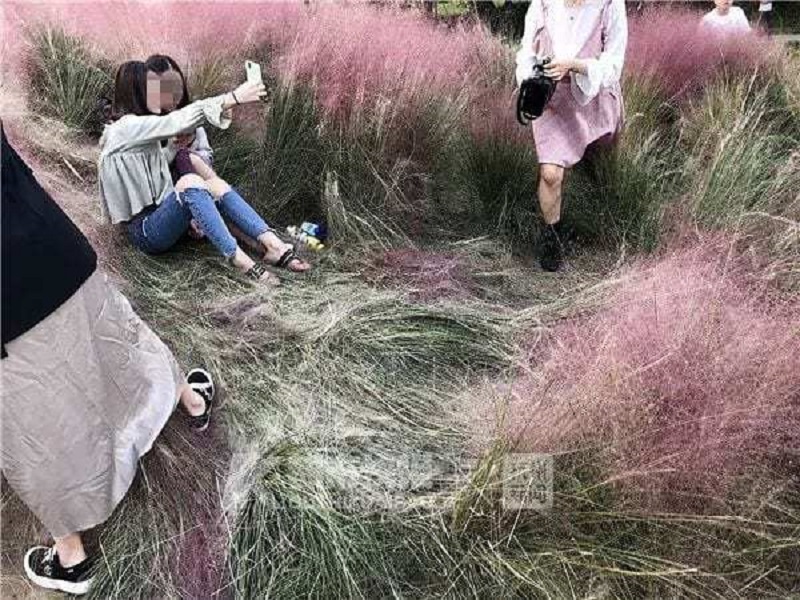 "It's like my child is being bullied, but I can't do anything to stop it," Zheng was quoted as saying while in tears.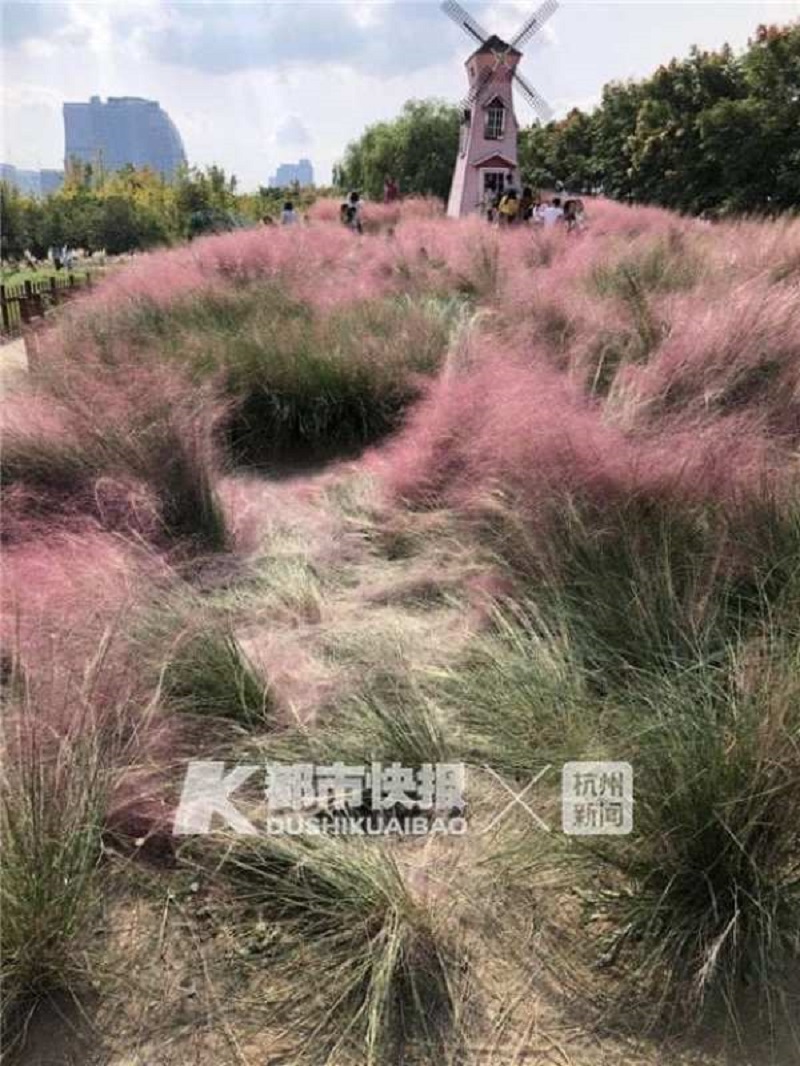 While the muhly grass typically stays in bloom for about two months during the fall, Zheng's this patch didn't last long as the influx of visitors since the start of China's Golden Week holiday proved too much to handle.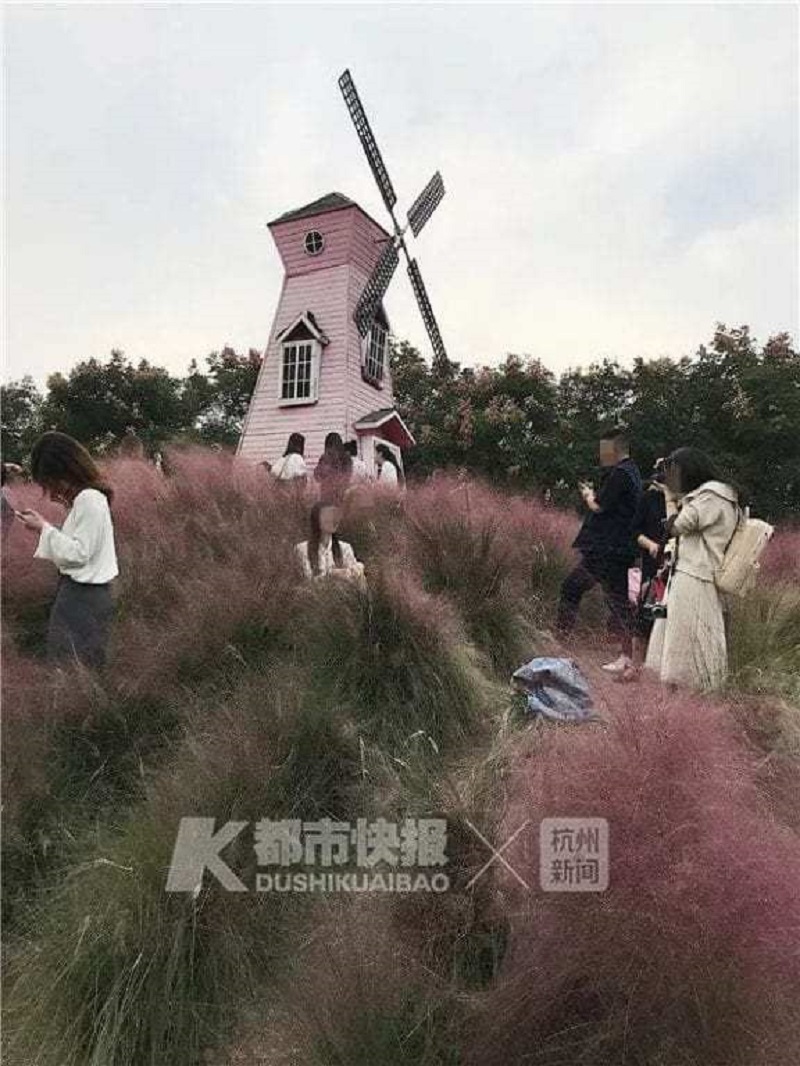 Zheng and her colleagues were forced to cut the flattened grass down due to concerns that they might get eaten by worms and thus fail to bloom again in the years to come.