"Ocean's 8" stars Sandra Bullock and Cate Blanchett have found a source to maintain a youthful appearance: the foreskin of newborn Koreans.
Yes, that's right — Bullock calls it the "penis facial," a shocking secret she revealed at the Ellen Show last week.
"Well, I call it the 'penis facial,'" she told DeGeneres, before beating around the bush on its origins. "It is an extraction from a piece of skin that came from a young person far, far away."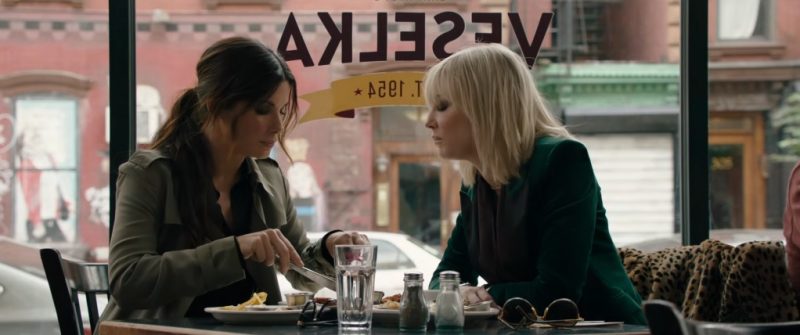 Bullock, who shared about the treatment to co-star Blanchett, explained that it allows serum, such as an epidermal growth factor (EGF), to seep deeper into the skin and boost collagen.
She receives the treatment at Georgia Louise in New York City, the same spot as Blanchett's, who revealed herself in March.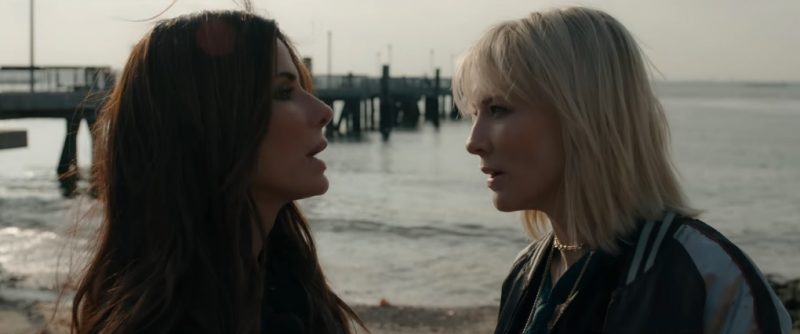 Speaking to People, a Georgia Louise representative confirmed that the EGF indeed comes from Korean babies. The serum, however, is approved by the FDA and only collected during circumcision.
"For the Hollywood EGF Facial treatment, Georgia Louise uses her TCA peels, micro-needling machine and an electrifying mask to calm the skin, followed by her 'secret box' of EGF serum (Epidermal Growth Factor). EGF is derived from the progenitor cells of the human fibroblast taken from Korean newborn baby foreskin – which helps to generate collagen and elastin.
"I always explain that EGF is derived from newborn baby foreskin, BUT cells were taken [from the foreskin] and from that, new cells are cloned from a laboratory."
The treatment, which requires clients to avoid makeup in the next 24 hours — including hot water and "harsh products" — costs $650 per session.
According to People, the most important part of the procedure is microneedling, where an electric wand of tiny needles is pressed into the skin following a linear pattern. The serum is applied simultaneously.
That step is followed by another chemical peel and a thick liquid face mask, which is then hooked to an electric machine that supposedly lifts, tones and soothes the skin.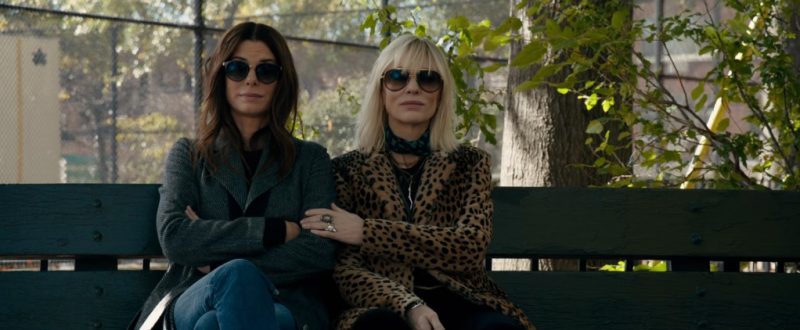 While "penis facials" appear to be legit, Bullock has come under fire over ethical concerns in social media.
Netizens commented: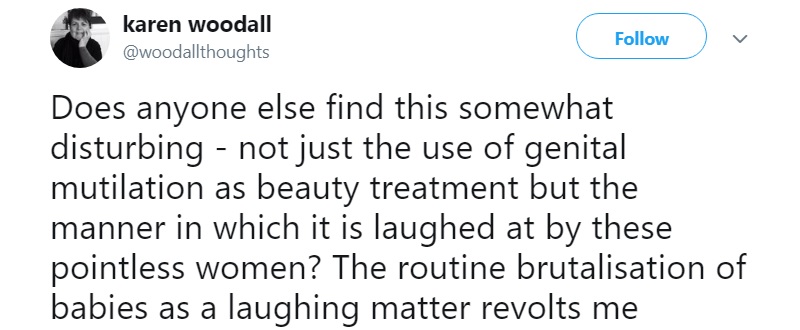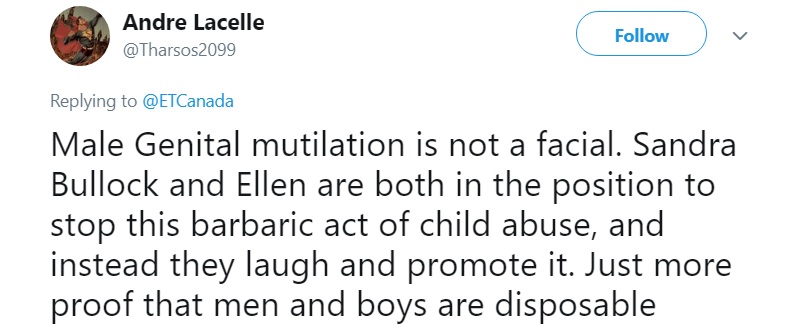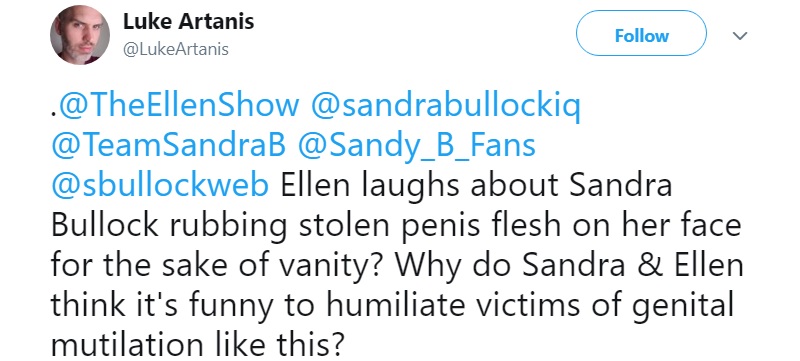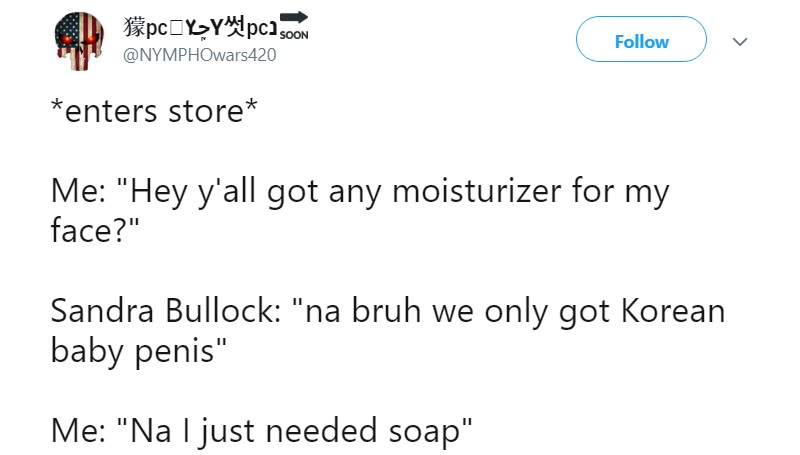 What do you think of the facial?
Featured Images via (Left) YouTube / The Ellen Show and (Right) YouTube / Warner Bros. Pictures