An Asian American bus driver in San Francisco was physically assaulted by three male passengers after he asked them to wear face masks in compliance with the city's requirements.
The unidentified driver, 42, was operating a San Francisco Municipal Transportation Agency (SFMTA) bus in the South of Market district on July 22 when the passengers boarded without masks.
Despite his repeated requests, the trio allegedly refused to wear masks, forcing him to pull over and ask them to leave the vehicle.
However, the group returned and one of them struck the driver with a half-size baseball bat.
The passengers also punched the driver twice, spat on him and accused him of being positive with COVID-19.
"It's hard right now being a bus driver, especially being an Asian driver," he told The Guardian. "It's constant verbal abuse from passengers all day long."
According to the outlet, the driver has worked in the city for two years.
"We have to enforce this mask rule. People don't like being told what to do," the driver said. "It adds a tremendous amount of stress to what you're doing on a daily basis."
Roger Marenco, president of the Transport Workers Union Local 250 — which represents Muni bus employees — claimed that the group used racial slurs during the attack.
"When he asked them to keep their face coverings on, they said 'they didn't have to' and said the operator 'probably had' (coronavirus) because he was Asian," Marenco told KQED.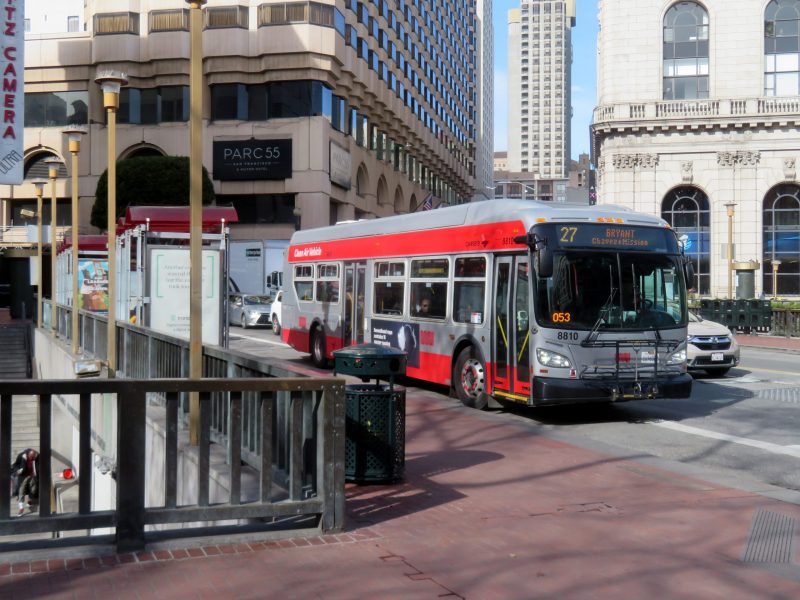 However, the San Francisco Police Department stated that they are not investigating the case as a hate crime.
"This is being investigated as an aggravated assault along with the health order violation," said Officer Robert Rueca, according to the San Francisco Chronicle.
The driver reportedly sustained a fractured finger, some bruises and pain on areas where he was beaten. He is expected to make a full recovery.
Marenco, however, fears that the incident can make other drivers reluctant about enforcing the city's COVID-19 policies. He urged others to take action in the event of a similar situation.
"Whenever you see something like that occur with the operator and another passenger, would you please help the operator, assist the operator, whether that's calling authorities, calling 311, taking out your cell phone and recording the situation because oftentimes operators we're out there all alone and it takes a long time for authorities to respond to these types of situations," Marenco said, according to KRON 4.
No arrests have been made at this time.
Feature Image (representation only) via Pi.1415926535 (CC BY-SA 3.0)