A Japanese bikini model has become the endorser of a new product that really steps up the "pretending to be a cat" fantasy.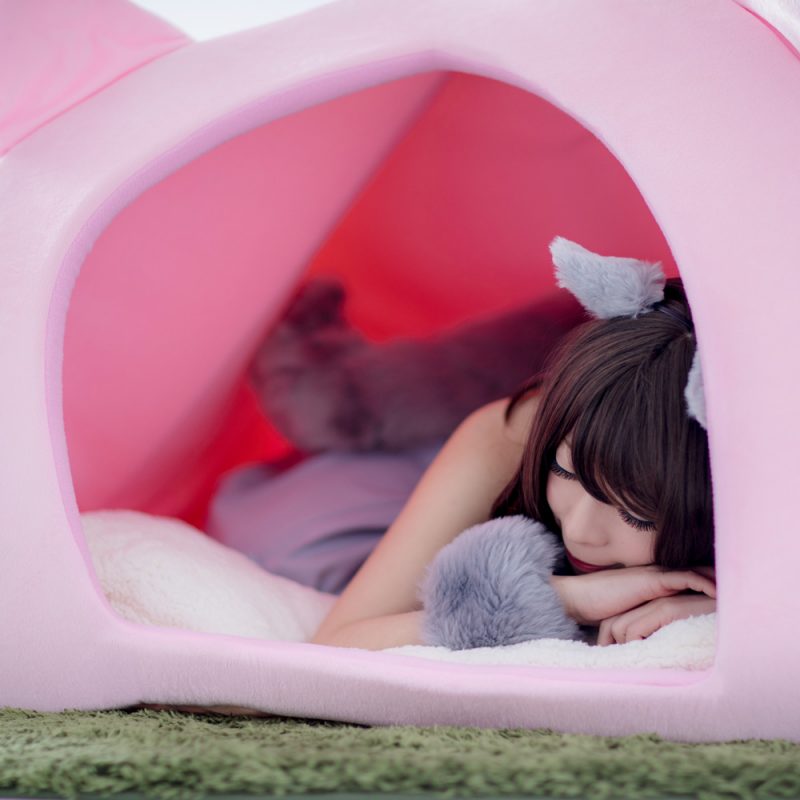 Bibi Lab, the Japanese company behind that "all-alone" tent, has a new product called Human Pet House.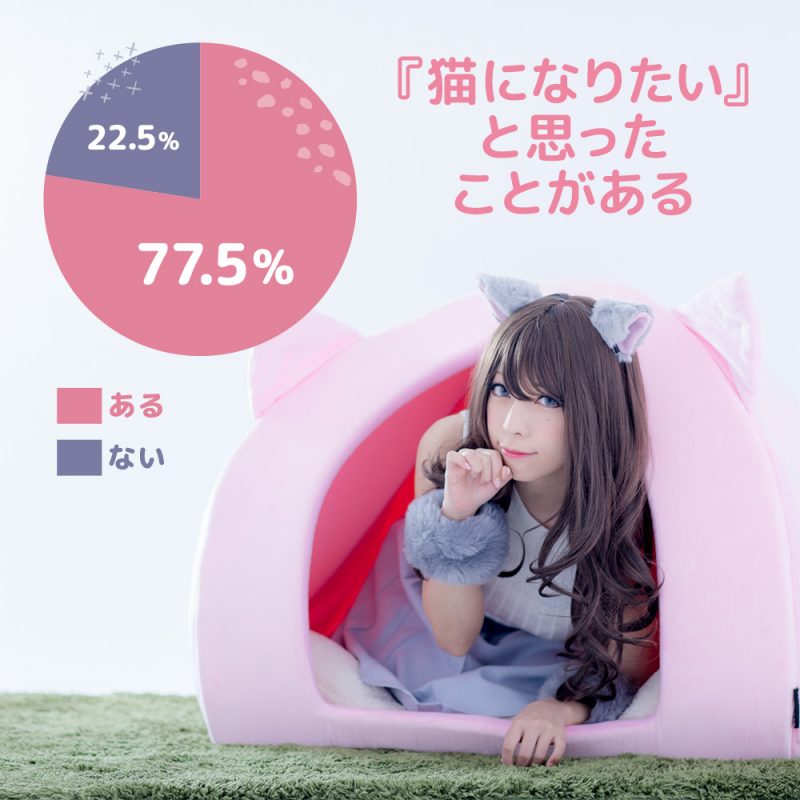 This upgraded version of a cat tent is apparently backed by the company's research, which found that 77.5% of people want to experience being a cat at least once in their lifetime.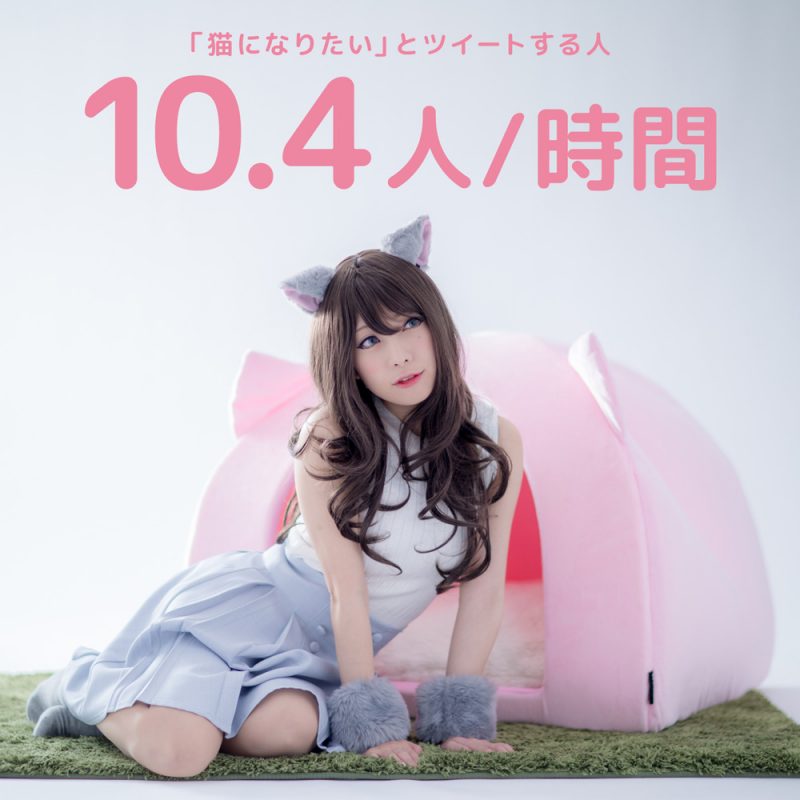 In addition, the company discovered that "I want to be a cat" was tweeted in Japan at the rate of 10.4 users every hour.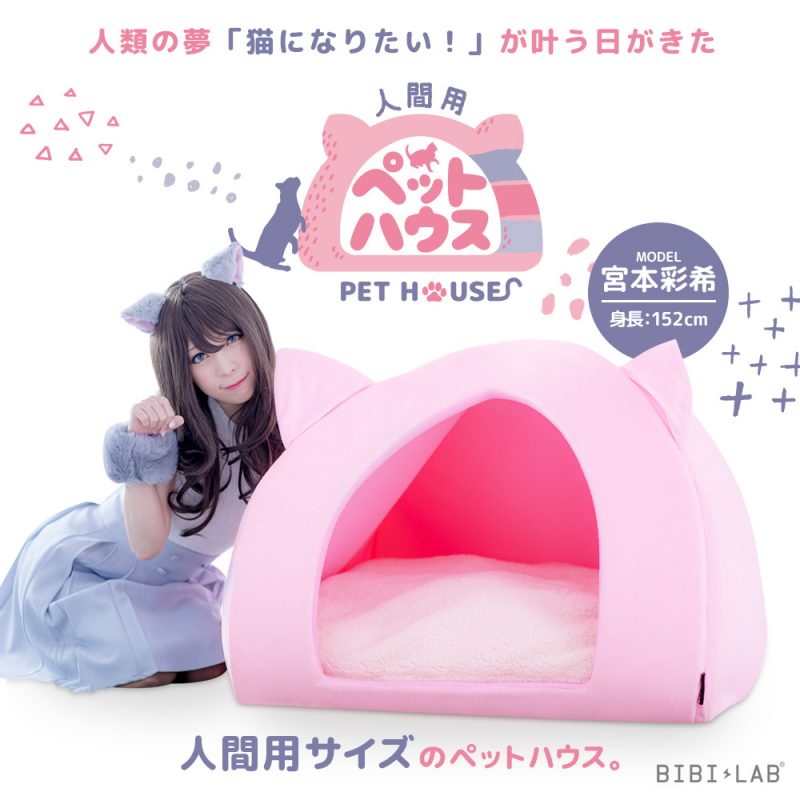 Responding to the demand, Bibi Lab created Human Pet House and signed up gravure model Saki Miyamoto to flaunt it.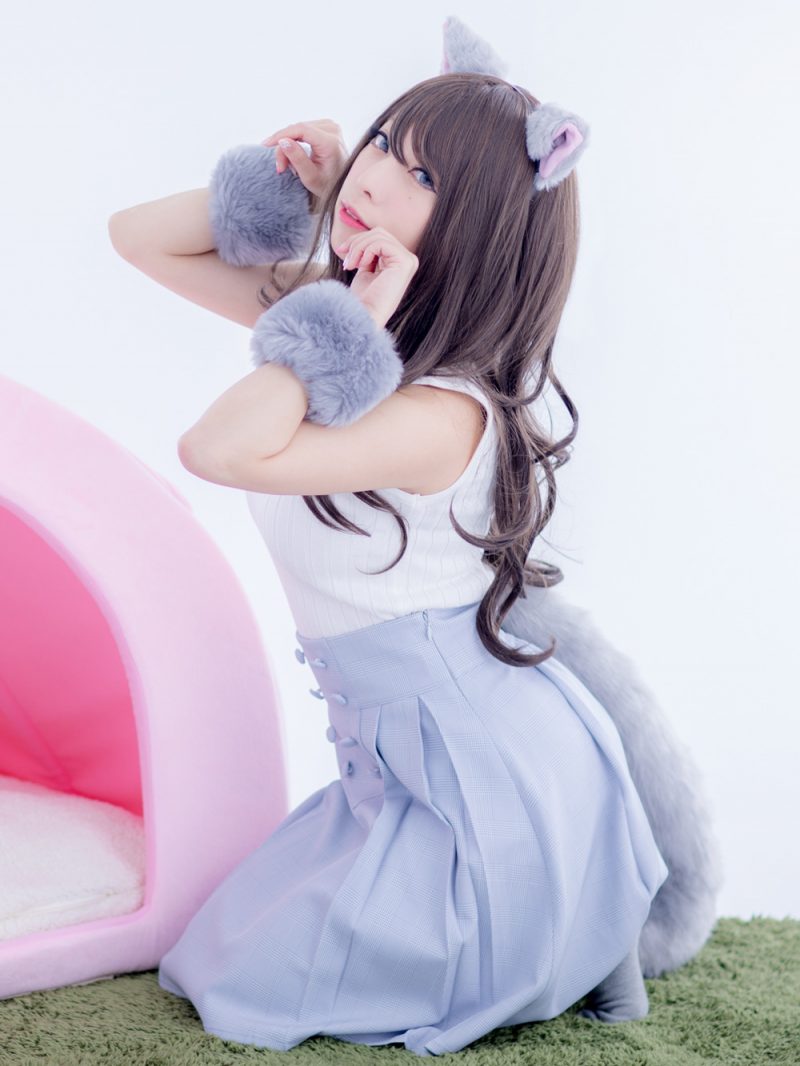 Miyamoto, who has some 140,000 followers on Twitter, transformed into a feline and lived inside the house, which measures 80 centimetres (2.7 feet) in length, 80 centimeters (2.7 feet) in width and and 65 centimetres (2.1 feet) in height.
She stands 152 centimeters (5 feet).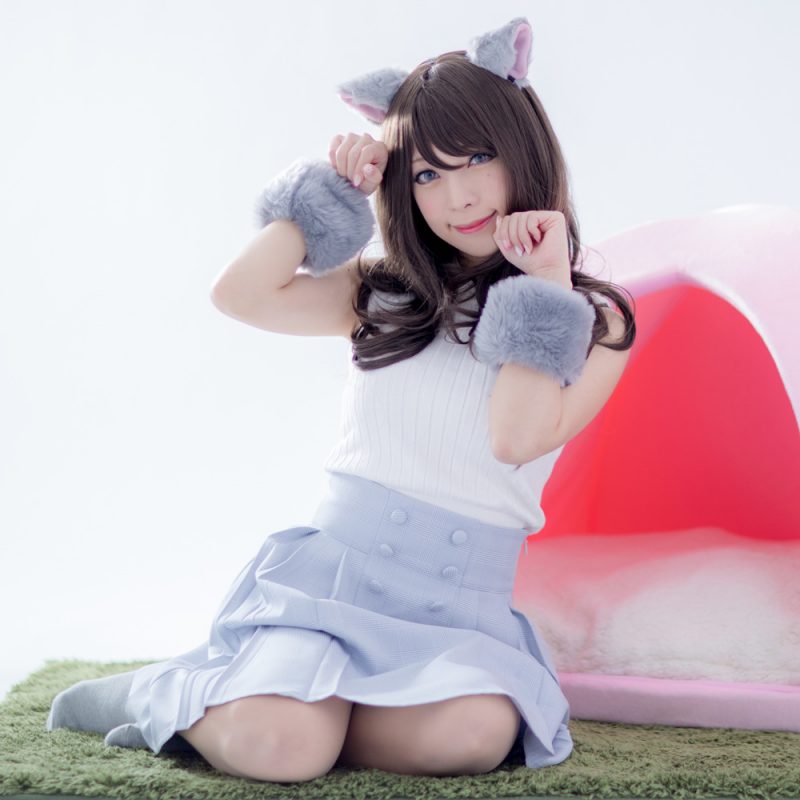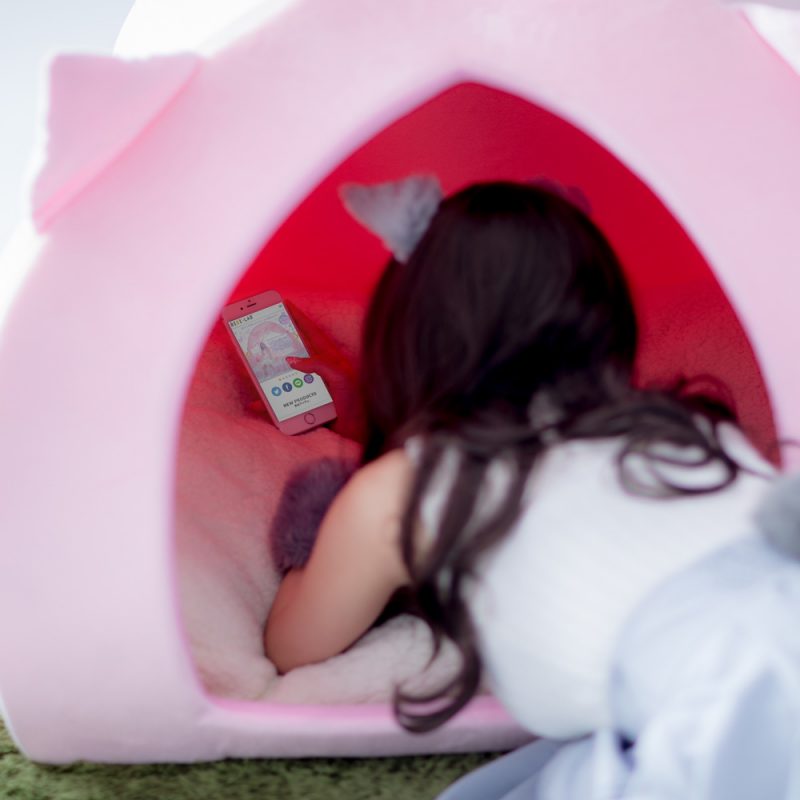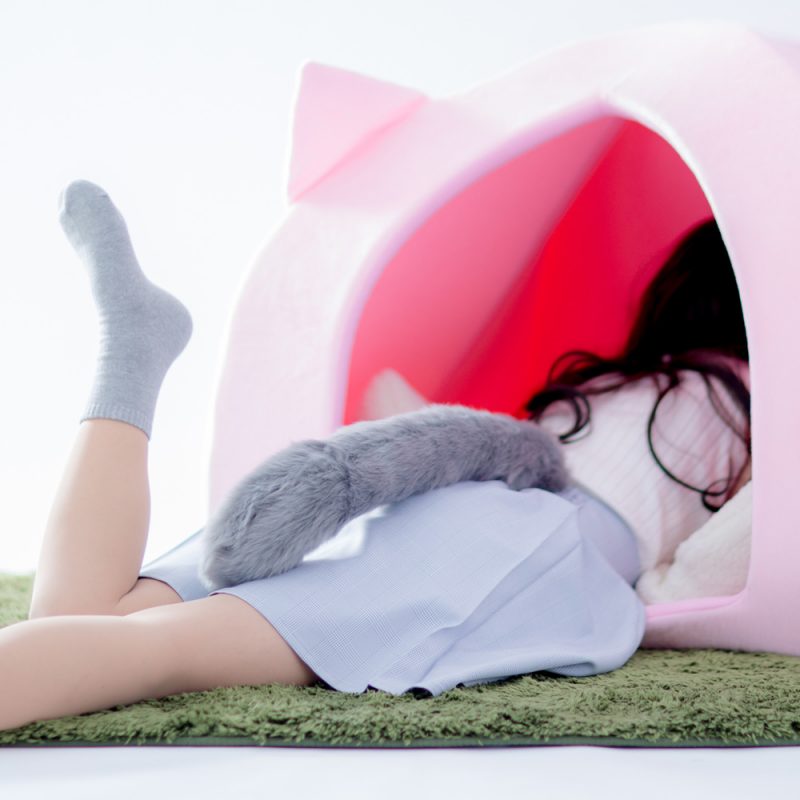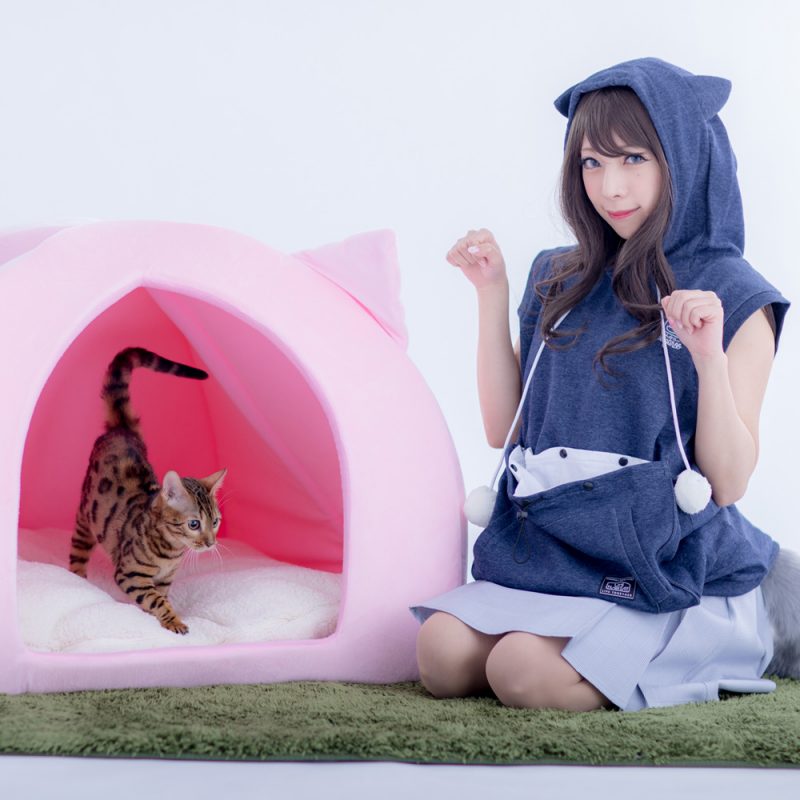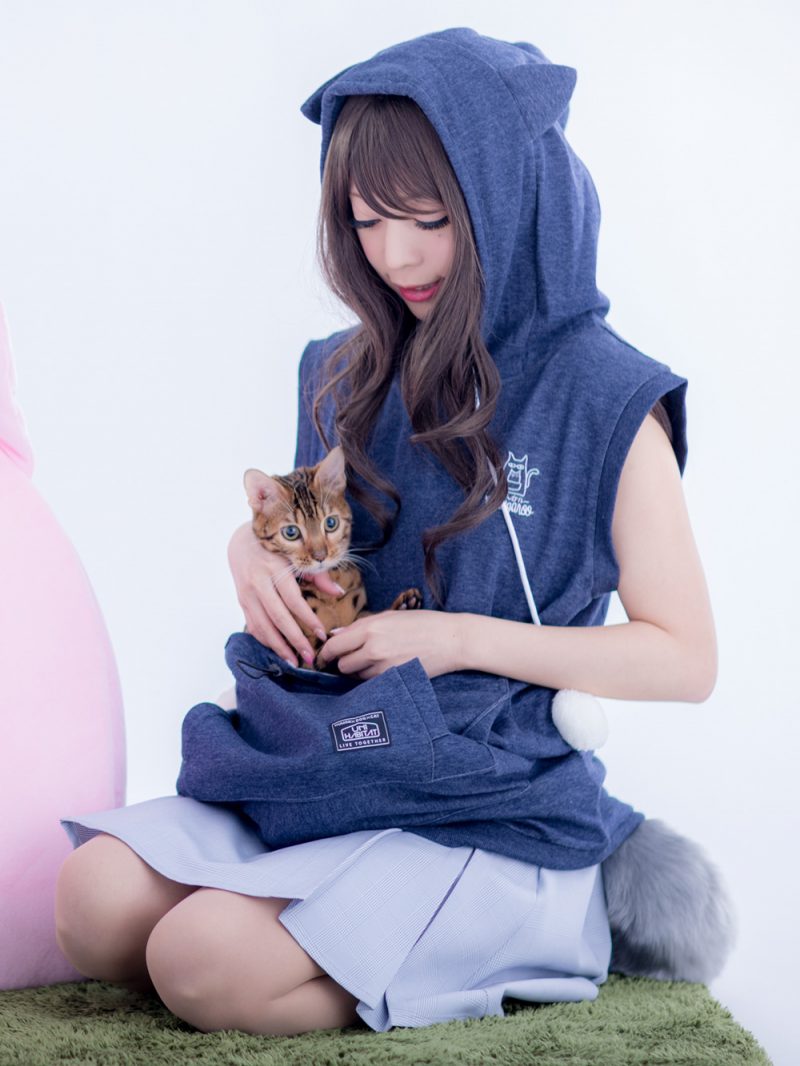 Needless to say, this soft and fluffy house is a must for cat-wannabes and cat lovers who need a more ambient spot to snuggle with their kitties.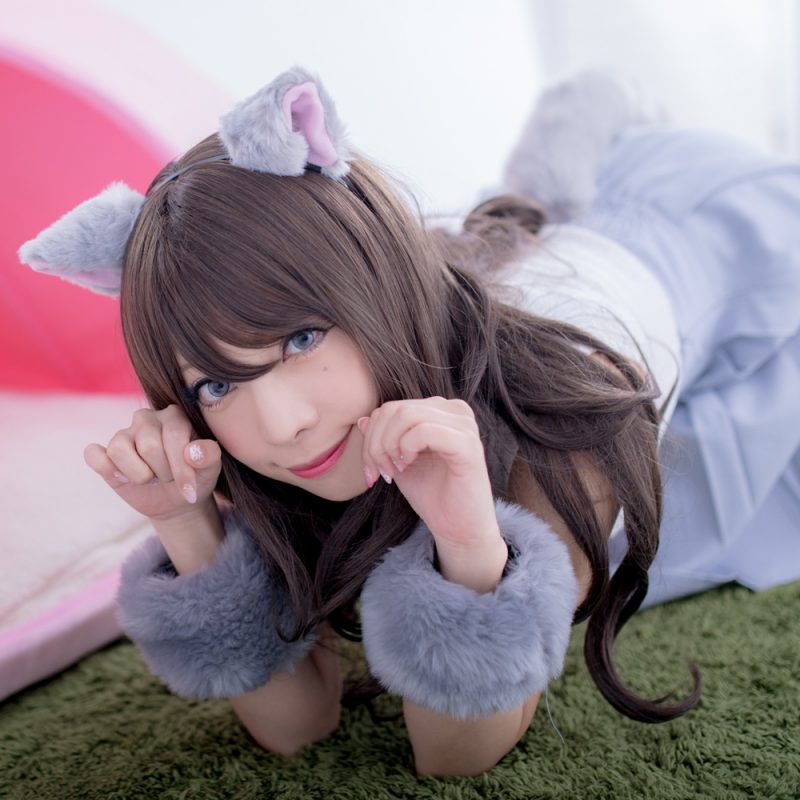 Bibi Lab sells Human Pet House for 11,700 yen ($109). Purchase available here.
Images via Bibi Lab