Talented Indonesian hip-hop star Rich Brian has made history for being the first Asian artist to land number 1 on the iTunes Hip-Hop Charts.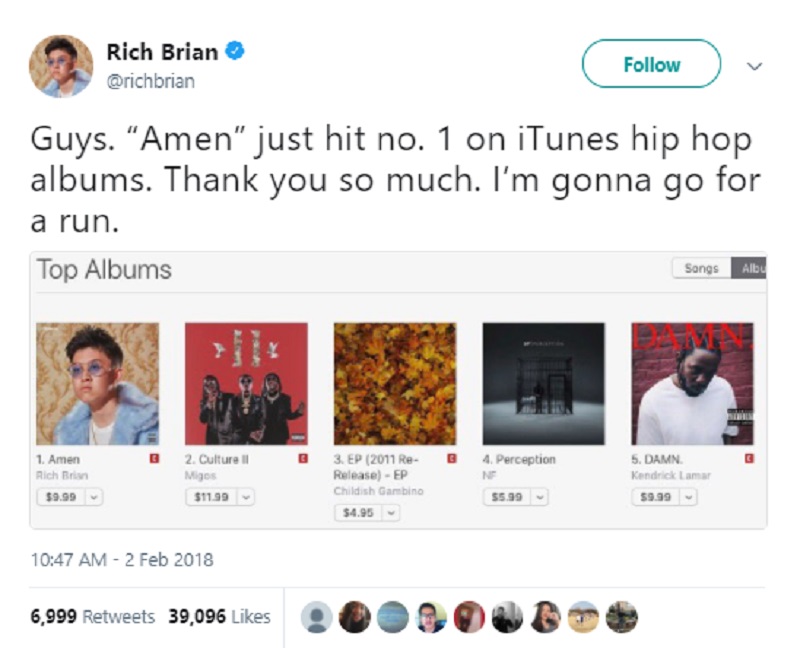 The viral internet wonder formerly known as "Rich Chigga" achieved the phenomenal feat with his newest album, "Amen", which was released under Asian management label 88rising on Friday. His latest project's release came a month after his decision to change his name. Seen as a sign of maturity, the move was widely welcomed in the hip-hop community.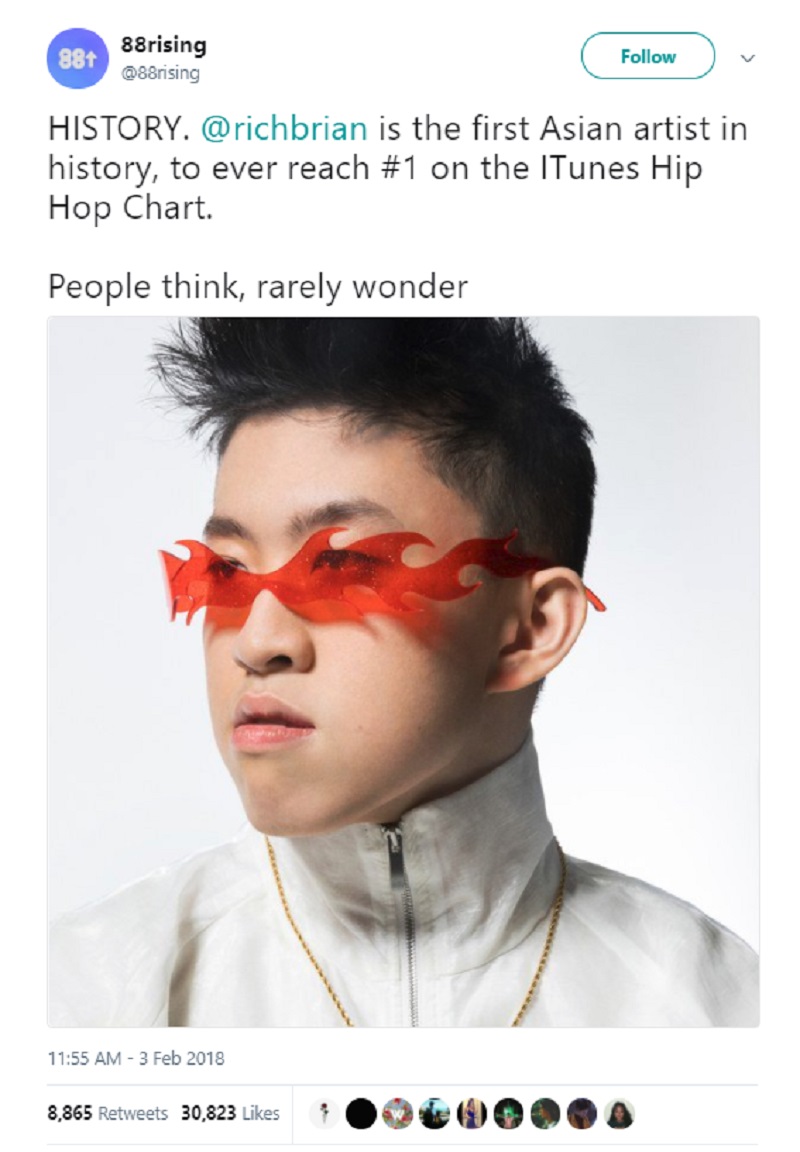 According to Billboard, the rapper produced almost every track on his project, which also features Migos' Offset and Joji (formerly Filthy Frank). Aside from new tracks "Amen" and "Cold", it also contains the previously released singles "Glow Like Dat" and "Chaos."
Launched to viral fame with the music video of catchy rap track "Dat $tick" in 2016, the 18-year-old from Jakarta has expressed his intention to be taken seriously at the start of 2018. While the shift from the intentionally comical vibe of his previous work into a more serious tone is evident throughout "Amen", Brian's skill for crafting fresh beats and rhymes are beautifully retained in his signature deadpan delivery.
In previous interviews, he's revealed that he'd rather keep his ethnicity from being the focus of his work. "I don't want to be boxed in or looked at a certain way, as in, 'Yo, he's an Asian rapper,'" he says. "It's pretty hard as an Asian rapper to not be put in a box. I do my best to avoid that."
Amen is available for download and streaming on iTunes and Spotify.
Feature Image via Instagram / brianimanuel