Retired NBA star Stephon Marbury has come under fire for posting a picture of a naked child on his Instagram account without including context.
The picture in question shows a shirtless sleeping child with a glowing basketball strategically placed so that no one can see the bottom half of the boy.
View this post on Instagram
The photo was accompanied with the caption: "It begins #starbury#globeball #austin #yiyi #china."
Netizens quickly jumped the gun and called the post "inappropriate," "disgusting," and "really creepy," according to Shanghaiist.
It turns out that the glowing ball in the picture is the new glow-in-the-dark basketball he is marketing.
Following the controversy, Marbury took to social media site Weibo to dismiss pedophilia accusations and explain that the boy in the picture is his nephew, the son of his Chinese translator.
"It's sad that people would use their imagination in this way," the 41-year-old athlete wrote in a Weibo post. "Hurt people always try to hurt people. I'm happy this is my nephew and I've been taking care of him since he was born. Yesterday was amazing and today is even better. The only truth to a rumor is I heard."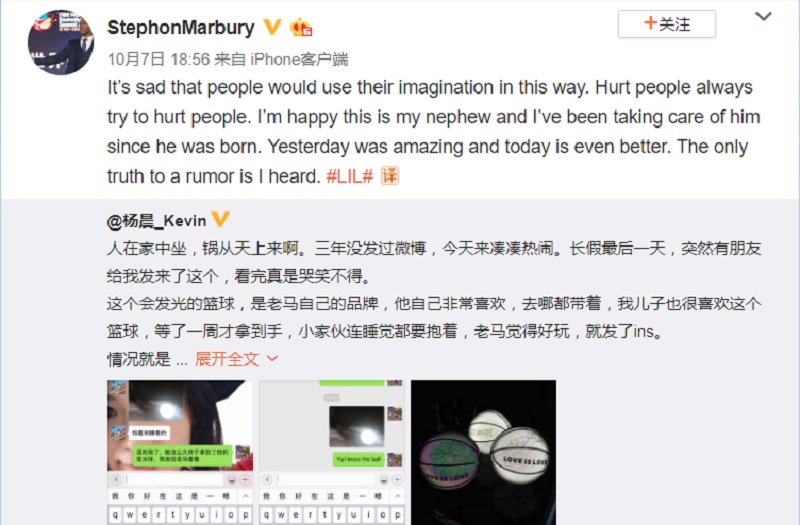 "Sadly we had to defend ourselves verses people who tried to assasinate my character because I teach little kids basketball," he wrote in another post. "I feel bad for the people who tried to create this negative energy on earth for people to talk. I will pray for your heart to unharden from your wicked ways."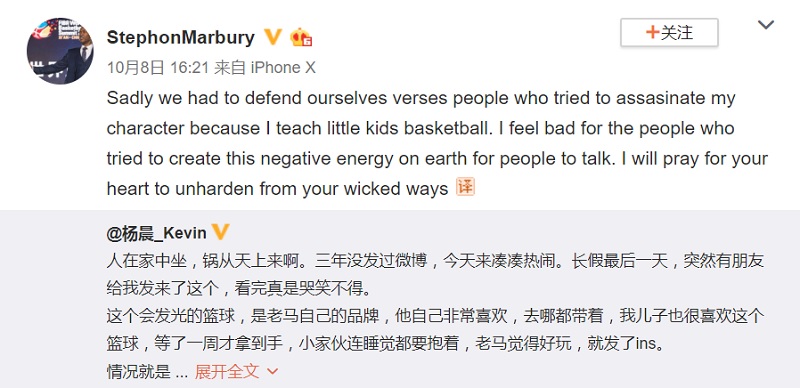 "A liar is a liar and a lie will never beat the truth. People will use every tactic to hurt you when they can't touch you," he added in another post. "Trust me I know these type of people. I've been dealing with them 4 over 20yrs This is nothing new under the sun. They said the same about Micheal Jackson."
He then explained in the comments that the boy's mother was the one who took the picture and later shared it with him through WeChat.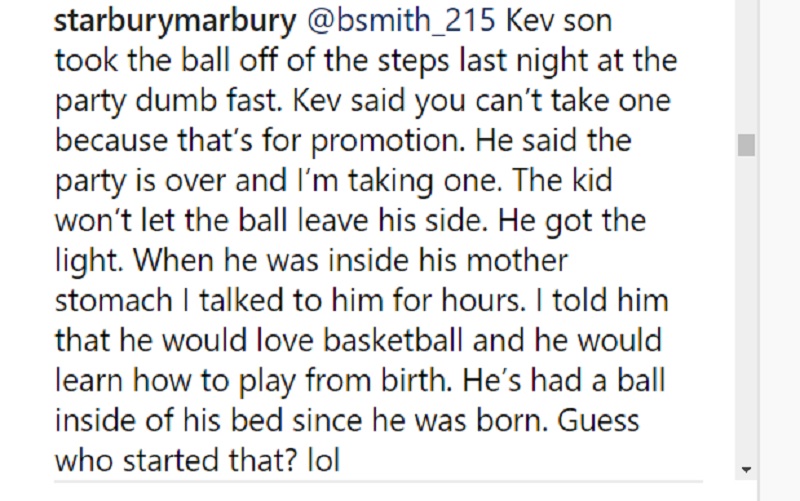 Marbury also said that the boy couldn't get his hands off the ball when he grabbed it during a promotion party.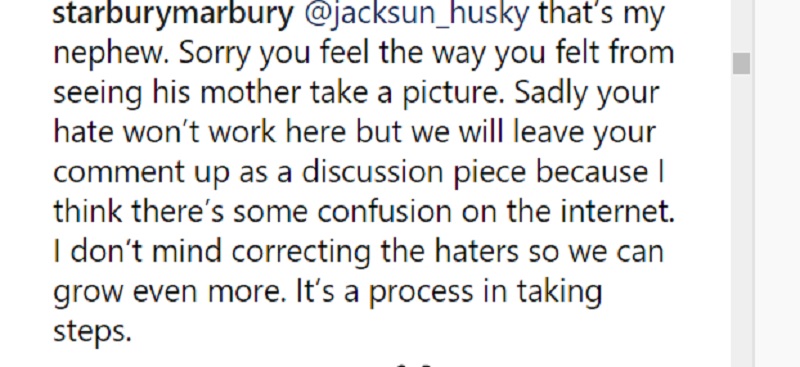 Marbury has refused to take the photo down from his Instagram.
Featured Image via Instagram / starburymarbury