At a crucial part towards the ending of "Crazy Rich Asians," a Mandarin cover of Coldplay's 2000 hit single "Yellow" captured an emotional scene with Constance Wu's character Rachel Chu.
It is interesting to note, however, that if it weren't for Director Jon M. Chu's persistence, Katherine Ho's haunting rendition of the track would not have made the movie's final cut.
Coldplay reportedly turned down Chu's initial request to feature the song in the film since the song's title is also a word has been used as an ethnic slur against Asians.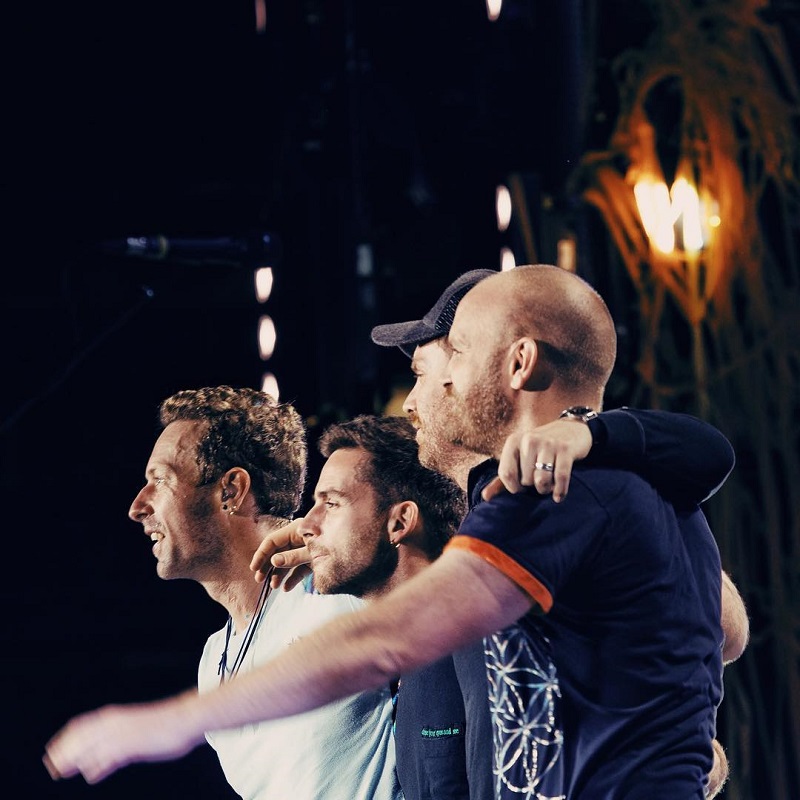 In an interview with The Hollywood Reporter, Chu revealed that he wanted the song precisely for that reason.
"We're going to own that term," Chu was quoted as saying. "If we're going to be called yellow, we're going to make it beautiful."
The filmmaker then decided to write directly to Coldplay members Chris Martin, Guy Berryman, Jonny Buckland and Will Champion to explain why the song would play an important part in the film.
"[The word 'yellow'] has always had a negative connotation in my life … until I heard your song," Chu wrote in his letter.
"I remember seeing the music video in college for the first time on [MTV's] TRL. That one shot with the sun rising was breathtaking for both my filmmaker and music-loving side. It immediately became an anthem for me and my friends and gave us a new sense of pride we never felt before."
Chu would receive a response from the band within an hour, finally allowing him to use the song in the film, THR reports.
Here's Chu's impassioned letter in full: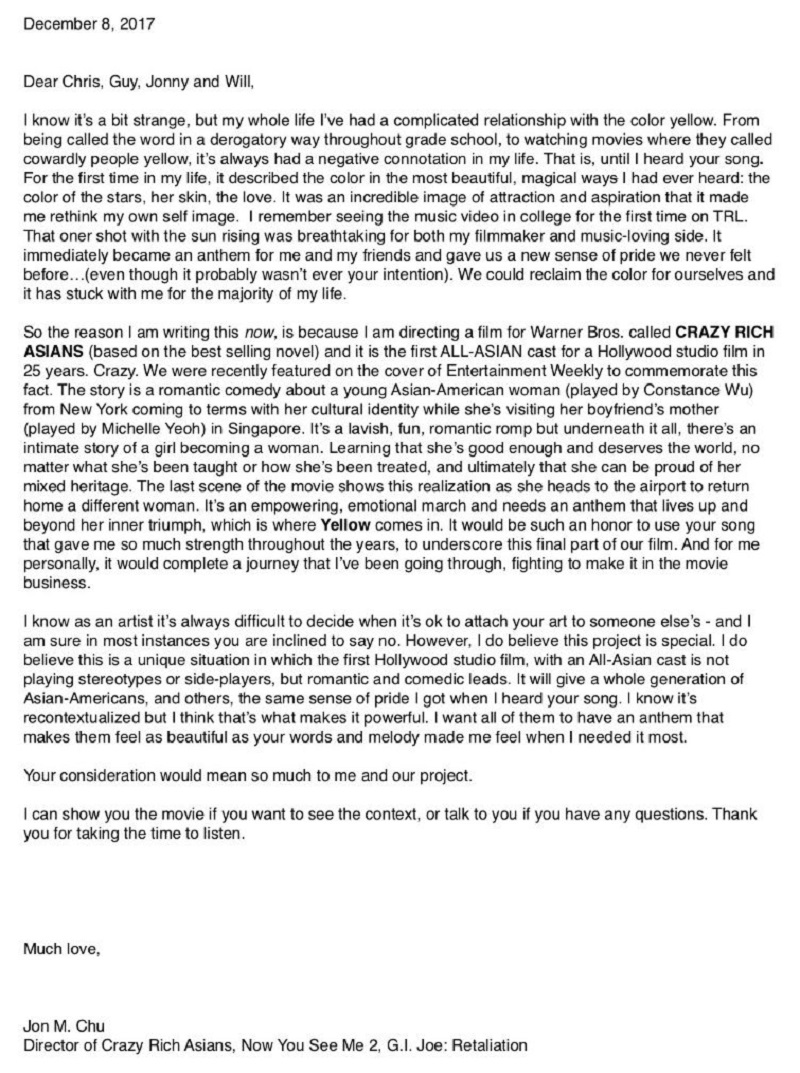 Feature Image (left) via Instagram/jonmchu, (right) via Instagram/coldplay