Athletes from around the world are now competing at the 2018 Winter Olympics currently being held in the county of Pyeongchang, South Korea, but apparently, one Chicago news station thinks that the event is happening at "P.F. Chang's".
The mix-up occurred during a report broadcast on Saturday morning when the backdrop of the Winter Olympics showed "P.F. Chang 2018" instead of "PyeongChang 2018". Even the Olympic rings logo was all wrong.
good god

Chicago ABC affiliate blames "mix-up" for confusion between P.F. Chang's and Pyeongchanghttps://t.co/yGL4xTOaXh pic.twitter.com/MUOikijLWH

— Julie Westfall (@JulieWestfall) February 12, 2018
Pyeongchang, according to the Chicago Tribune, is a mountainous county located 110 miles (177 kilometers) southeast of the country's capital Seoul. The place is famous for its cold, rugged region, and its close proximity to the North Korean border.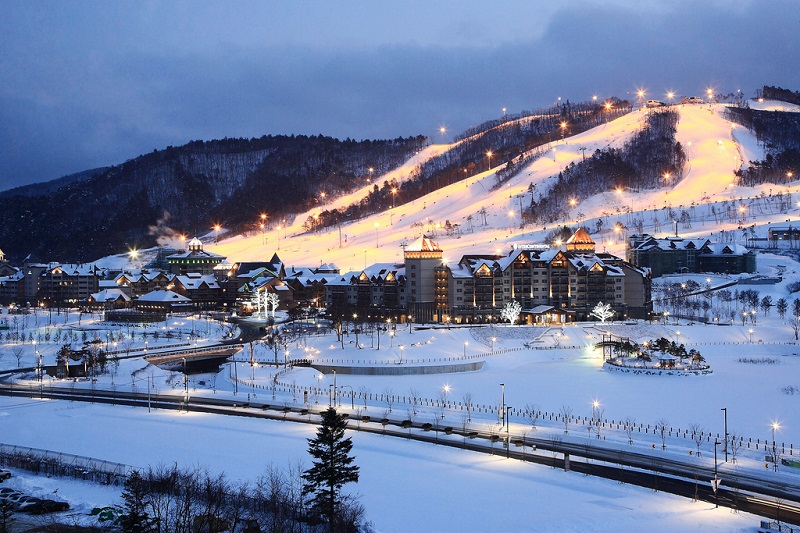 P.F. Chang's, meanwhile, is an Asian-American cuisine chain restaurant with more than 210 branches in the United States and 66 locations across the globe.
The only thing that the two have in common is that they both start with the letter "P" and end with "chang" – that's about it.
I just can't. Someone mixed up Pyeongchang with P. F. Chang. https://t.co/DU9vw1ssvL

— Nancy Wang Yuen (@nancywyuen) February 13, 2018
A spokesperson from the network, Jayme Nicholas, explained that the "P.F. Chang 2018" backdrop was created for a different "satirical piece" where the station encouraged viewers to create their own Olympics.
Twitter users found the mix up pretty hilarious.
I can't even with us. Dying. Laughing. #Fox35 #GDO https://t.co/Ue7y1SmxcS

— Amy Kaufeldt (@Fox35Amy) February 13, 2018
Of course, some people helped themselves by dropping a few jokes here and there.
*at the olympics*

Me: I'll have the P.F. Chang's Chinese spicy beef

Waiter: sir this is Pyeongchang Korea, not P.F. Changs

Me: I'll have the Korean spicy beef

— Bert (@PizzaPartyBert) February 13, 2018
I may not be an athlete competing in Pyongyang, but I definitely compete in P.F. Chang's

— Chris Jones (@_bones_jones56) February 12, 2018
You can almost hear all the facepalms from here.
Omg noooo 😂😂 How do you confuse Pyeongchang with P.F Chang's the food place? Not to mention the #Olympics logo they have up only has 4 rings instead of 5. Someone needs their coffee… I'm dead 😭😭😂 pic.twitter.com/wXp1WJcYaC

— Markur (@BarkurRs) February 13, 2018
Even P.F. Chang's Twitter account had a bit of fun.
Contrary to this broadcast, we're not hosting the games. 🙂 https://t.co/3HW694pE4J

— P.F. Chang's (@PFChangs) February 11, 2018
Seems like someone was hungry. 🙂

— P.F. Chang's (@PFChangs) February 12, 2018