Airbnb recently banned a host in Scotland after he specifically barred Asian guests from renting his property.
Identified only by his first name Stephen, the Airbnb host from Edinburgh reportedly wrote "please don't book if you are Asian" on his accommodation listing on the booking website.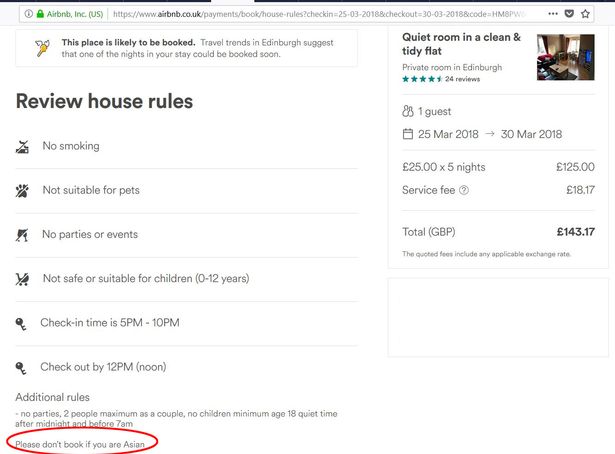 An unnamed IT worker who was looking for a place to stay came across the blatantly racist post.  In an interview with Mirror Online, the man said he reported the hateful post to Airbnb, dubbing it as the "worst type of violation one can perform on the platform".
"If you are deciding to make your property available on a platform such as this to generate an income then the rules do not allow you to discriminate in this fashion period," the man was quoted as saying. "If you have a personal resentment towards a specific group of people, then do not use this platform."

The room, advertised for £25 a night, remained listed on the site up until Monday with the comment about Asians already removed. It did not take long until Airbnb banned the host and removed the listing after news of the discriminatory listing emerged.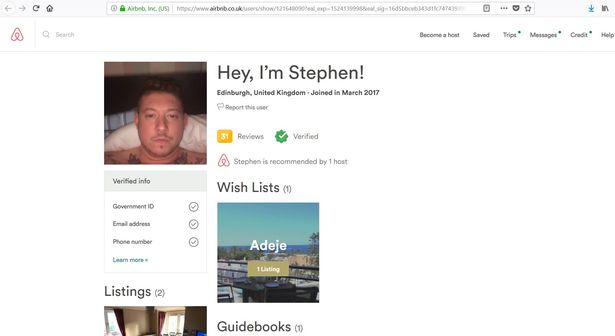 The complainant, however, noted that Airbnb should have been monitoring listings to ensure this sort of thing doesn't happen. "Airbnb has chosen not to scan house rules or look for discriminatory listings when they quite easily can," he added.

"They have given importance to their revenue stream over discrimination as possibly the process to implement is not cost effective and thus they rely on the users to see and report."

In a statement, an Airbnb representative described discriminatory incidents as "extremely rare", noting that the company would punish anyone discriminating against guests. "We have zero tolerance for discrimination and have permanently removed this host from Airbnb," the statement read.

For his part, the racist Airbnb host who works as a taxi driver, had only this to say about his actions:  "Yes aware of a complaint, nothing really to discuss, apart from having bad experiences in the past. No further comments to make!"

Feature image from Mirror Online (via Airbnb)