Bong Joon-ho's genre-bending masterpiece, "Parasite" is a class allegory that juxtaposes the lives of two families living on the opposite ends of the socioeconomic ladder.
The acclaimed film was given the 2019 Palme d'Or award, the highest prize awarded at the Cannes Film Festival, making Bong the first Korean director to receive the honor, and is currently heavily predicted to be a leading contender for the 2020 Oscars.
The award-winning film explores similar themes from Bong's previous films, namely "Snowpiercer" as it exposes the current state of class discrimination, capitalism, and the false notion of upward mobility through hard work and talent.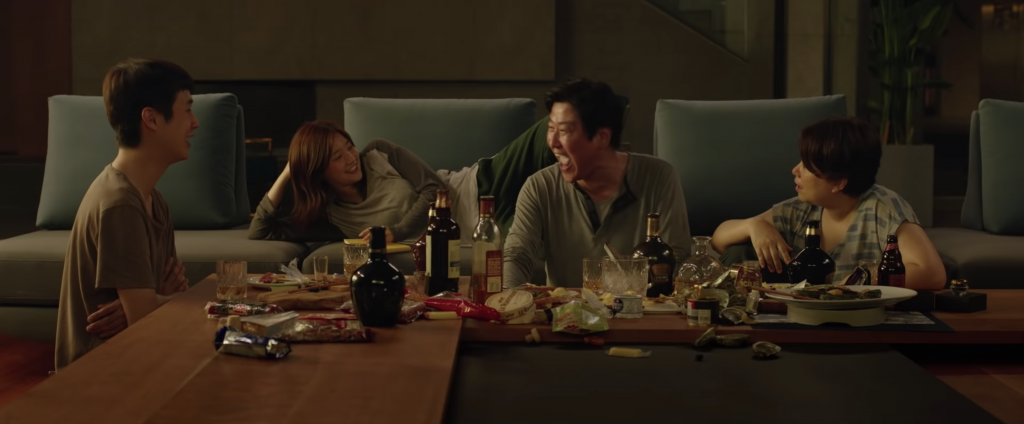 "Parasite" explores this world through the Kims, a South Korean working-class family living in a semi-basement flat at the bottom of a winding staircase that seamlessly leads up to the wealthier residents of Seoul. Struggling to find jobs that can pay a livable wage, the family's son Ki-woo lucks out when a friend approaches him about taking over a tutoring job for an upper-class Korean family while he studies abroad in America.
Accompanied by a fake diploma from Yonsei University made by his photoshop-savvy sister Ki-jung, Ki-woo lands the position of tutoring the elder daughter of the affluent Park family. Seeing an opportunity to involve the rest of his family in this profitable scheme, he first enlists his own sister to work as an art tutor for the Park's younger son.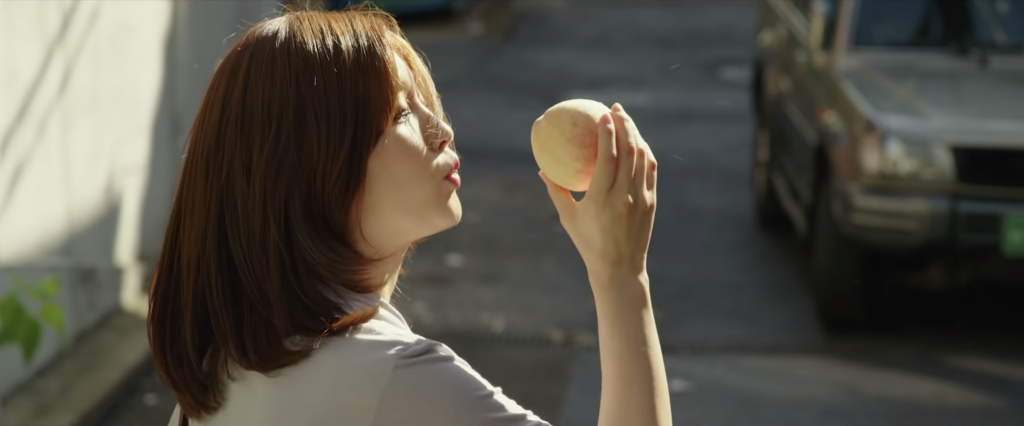 The Kim siblings use various tactics to manipulate the Parks into firing their current house staff and replace them with their own parents. Soon, the Kim family, all posing as strangers, execute their plans until they've essentially occupied the unsuspecting Parks' luxurious home in a coup-like style. In what feels like a message on gentrification, the Kims have taken over the Park household and condemned other financially-disadvantaged workers to unemployment for their own comfort.
After infiltrating the Park family, a series of unfortunate events unfold, creating a scenario where working-class members claw at each other, desperate for socioeconomic advancement and survival at each others' expenses. All the while, the wealthy are blissfully unaware and to a point, willfully ignorant.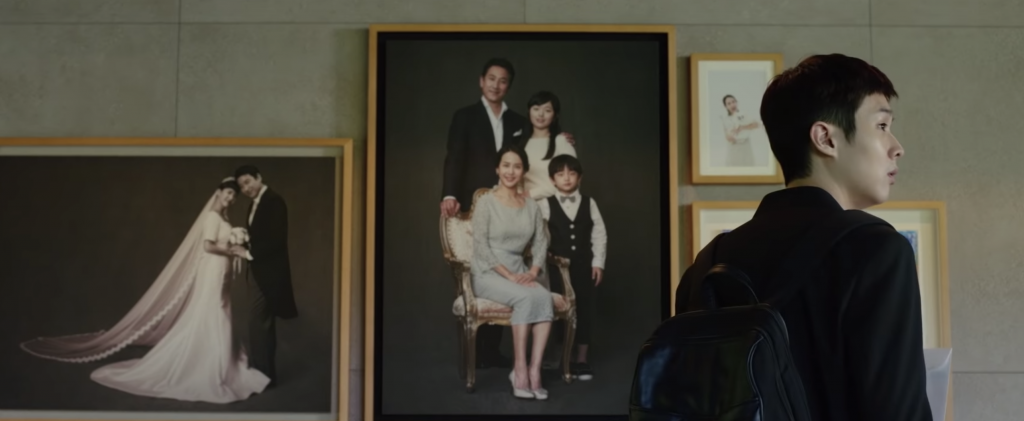 In many ways, Mr. Kim and Mr. Park are parallels — fathers setting up the next generation of their families. But while the wealthy Park Dong-ik can provide his children with private tutoring and lessons with ease, the destitute Kim Ki-taek is forced to take a different path, one that involves a convoluted trail of lies but in no way makes him any less of a dedicated parent.
The distinction between the two characters and the two families at large are drawn through subtle dialogues and actions. In one scene, Mr. Park points out to his wife Yeon-kyo that Mr. Kim's one negative trait is the foul odor that follows him around — a smell that accompanies the entire Kim family due to the unhygienic semi-basement flat they live in. No matter how far of a length Mr. Kim takes to appear more successful than he is, he can never escape the literal stench of poverty.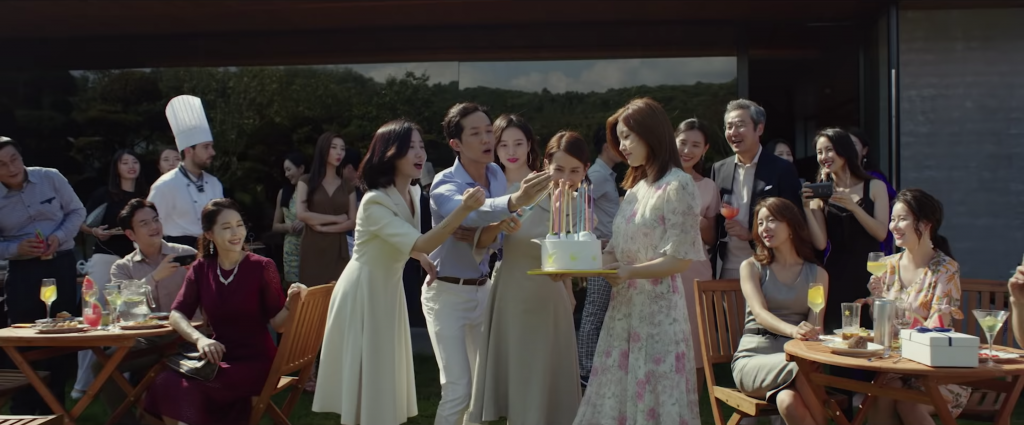 In the final climax, the messages of greed and selfishness become glaringly obvious as the Parks are disturbingly unphased and unsympathetic of the suffering and dying working class.
In the final few scenes, as Ki-woo dreams of a future where he is able to climb up the social ladder, director Bong shows what happiness could look like if social mobility was possible for the Kim family. However, it is made painfully clear that this daydream is nothing more than a fantasy as the film whips the audience back to reality to show the distinction between a fairy tale and the truth. At this point, some audience members may have been waiting for the happy ending many western films provide, "Parasite" instead alludes to the cycle of poverty the Kims will inevitably be stuck in forever.
While the subject matter of Bong Joon-ho's latest film is dark and despairing, these moments are contrasted by an added element of comedic relief. This blend of two unlikely genres — thriller and comedy — are woven together in a way they can add to the film's message, walking a fine line of balance that not many other directors have been able to successfully achieve.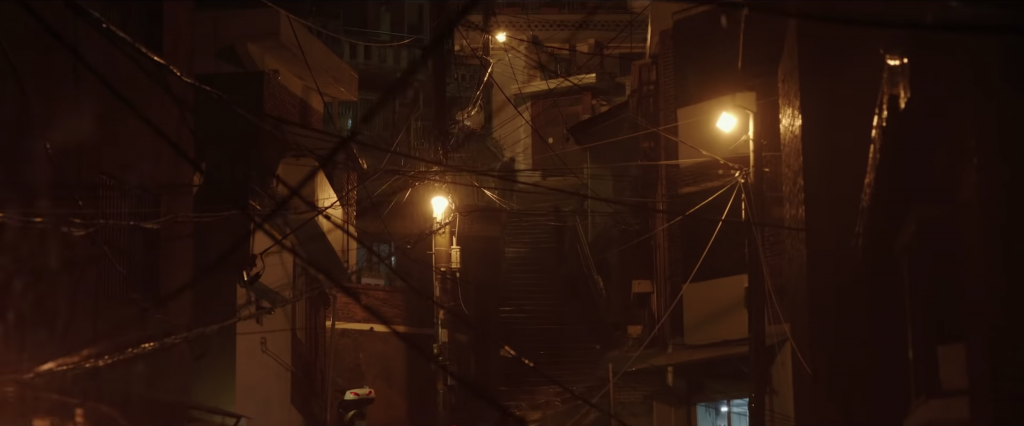 Meanwhile, the contrast in images through visual motifs and camera work shows the drastically different lifestyles of the Kims and Parks. And much like the metaphorical social ladder, the Kims must climb a series of steep steps to reach the Parks' household and descend these same steps to return home at the end of the day. The Kim's semi-basement home is also deeply representative of the family's status, as director Bong described to the Atlantic, "They still want to believe that they're over ground, but carry this fear that they could fall completely below. It's that limbo state that reflects their economic status."
Similar to other films released in the last year, such as Jordan Peele's "Us," "Parasite" follows an "us vs them" narrative. However, unlike these other films, the images Bong paints are far more brutally realistic and therefore more raw and heartbreaking.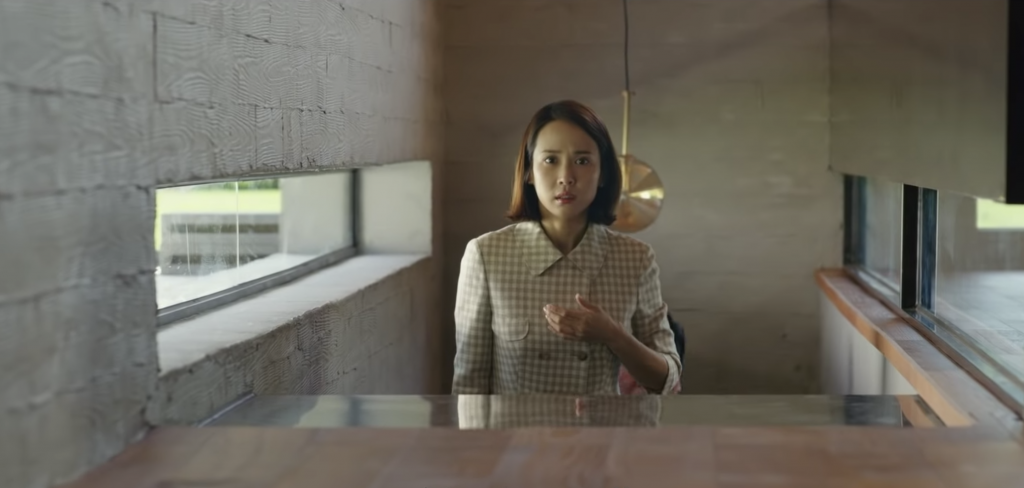 There is no clear villain in "Parasite" — although every character is flawed in their own way, it is their environment that drives them to behave in certain ways. In the case of Mrs. Park, it is her wealth and comfort that makes her naive, and in the case of the Kims, it is their poverty that drives them to commit fraud among other acts in order to survive.
Throughout the film and throughout each misadventure, the Kims repeatedly speak to each other about having a plan that will lead them to a better future. And despite working hard, in their own ways, to secure a chance at a better life, in the end, Mr. Kim's message to his son at a time of despair is perhaps the most honest representation of being a member of the working class in today's climate, as well as the ending of the film:
"You know what kind of plan never fails? No plan. No plan at all. You know why? Because life cannot be planned."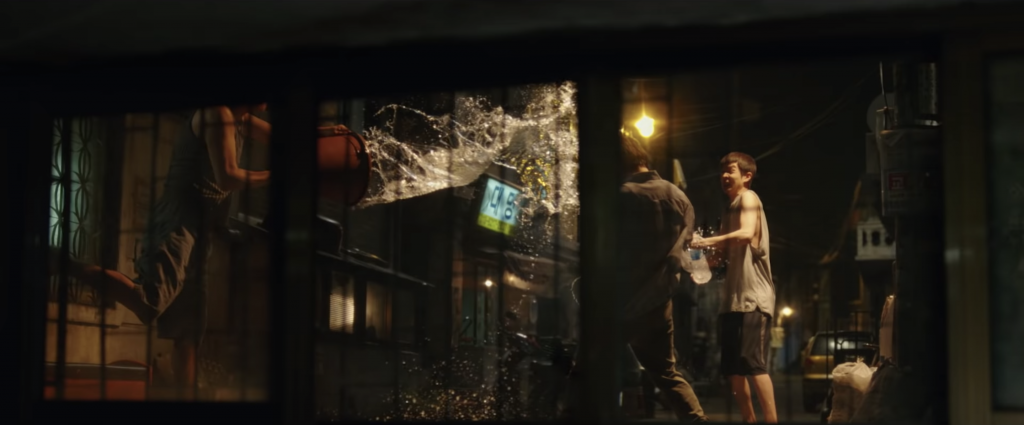 "Parasite" lives up to every expectation and is deserving of every praise, award, and recognition it has received. Despite the language barrier for non-Korean audience members, the actors' performances alone brilliantly communicate the tone and mood of every scene.
Each element of "Parasite" is perfectly crafted, wrapping up the complex emotions of resentment and rage in a way that is immediately intriguing from the opening scene. Given this, it certainly would not come as a surprise to anyone if "Parasite" was able to add an Academy Award to its current list of accolades.
Featured Images via YouTube/@NEON