More than 300,000 farmers in India are taking to the streets to protest a set of three laws passed in September that would deregulate the country's agriculture sector.
Contentious laws: These reforms have been called by Prime Minister Narendra Modi as a "watershed moment" for Indian agriculture, the BBC reported.
The government claimed that the laws would benefit the farmers. They say the new laws are intended to break large monopolies and provide farmers more autonomy over the selling of their crops, The Guardian reported.
The three laws will (1) allow farmers to sell their produce to businesses, supermarket chains, and online grocers; (2) allow buyers to hoard "essential commodities" to sell later; (3) allow farmers to enter private contracts directly with companies, according to Al Jazeera.
The three fears farmers may have are (1) that they will be vulnerable to abuse from big businesses, (2) price gouging or high prices for a high demand for future items and produce, and (3) no guaranteed minimum price for their produce; which is the current standard at the wholesale markets or "mandis" they sell to.
The government has said it will not drop minimum support prices (MSP) for essential crops like grain, but the farmers are concerned they will disappear.
Without the MSP, the farmers are worried that large corporations will take control and pay extremely low prices for essential crops, putting them in debt and financial ruin, Vox reported.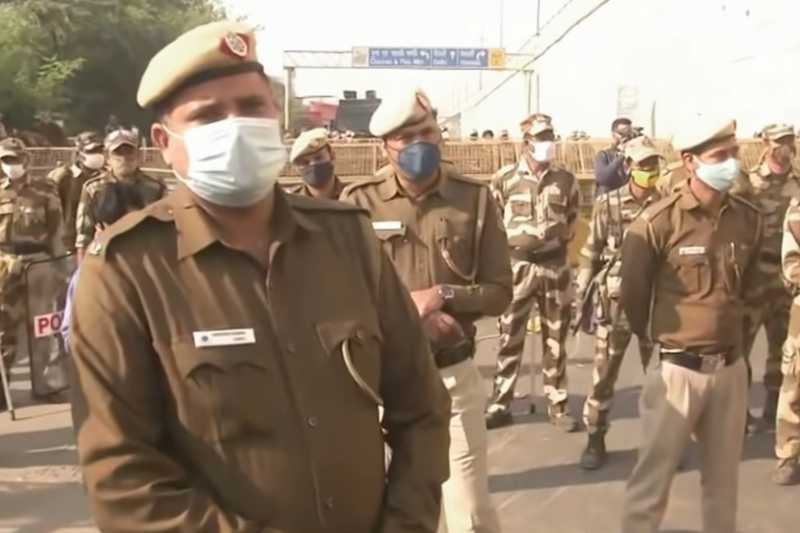 Taking to the streets: For about a week now, farmers across the country have been flocking to New Delhi to demand the repeal of laws which they deem would do more harm to them than good. 
The march to Delhi started from the pocket protests farmers' unions have been holding in the past two months in Punjab and Haryana. 

Farmers, along with their families and friends, faced water cannons and tear gas as they reached the capital's border.

Thousands have set up camps at the border where the police have set up barricades and expressed readiness to stay for the long haul.

Indian Farmers Association president Ratam Mann Singh said they brought enough food and supplies to last for up to three months. 

"We are prepared to stay here for as long as it takes, even in the cold winter, we are ready for that. The farmers of India have been betrayed," he was quoted as saying.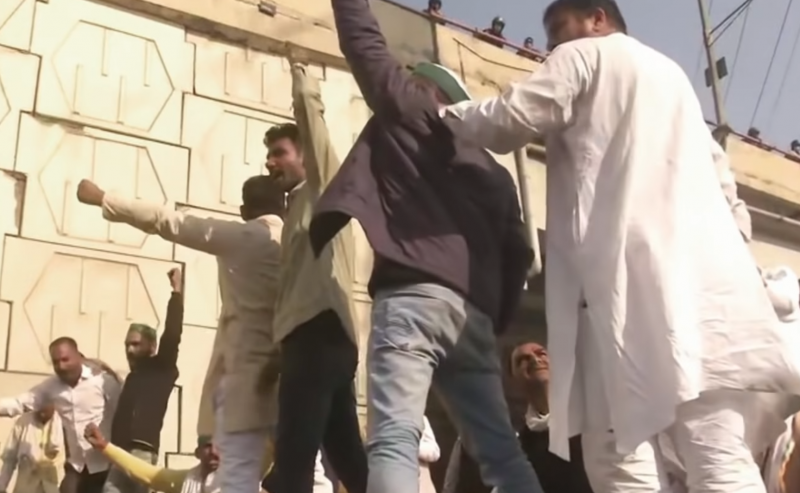 Not backing out: Representatives from the farmers met with three union ministers to create a dialogue on Thursday but failed to arrive at any resolution, according to Business Today.
Union leaders "flagged several loopholes and deficiencies in the laws" and stuck to their demand for their repeal.

Meanwhile, the government assured the group that "all their valid concerns would be addressed."

The meeting would reportedly resume on Saturday, a government source was cited.
Featured Image Screenshot via