A former aviation police officer who was fired after dragging passenger Dr. David Dao off a United Airlines flight has filed a lawsuit against the company and the Chicago Department of Aviation.
In the suit filed in Cook County on April 10, James Long argued that he was not properly trained to deal with misbehaving passengers and that United Airlines "knew or should have known" that calling officers to "remove a passenger who was refusing to leave their plane would require the use of physical force."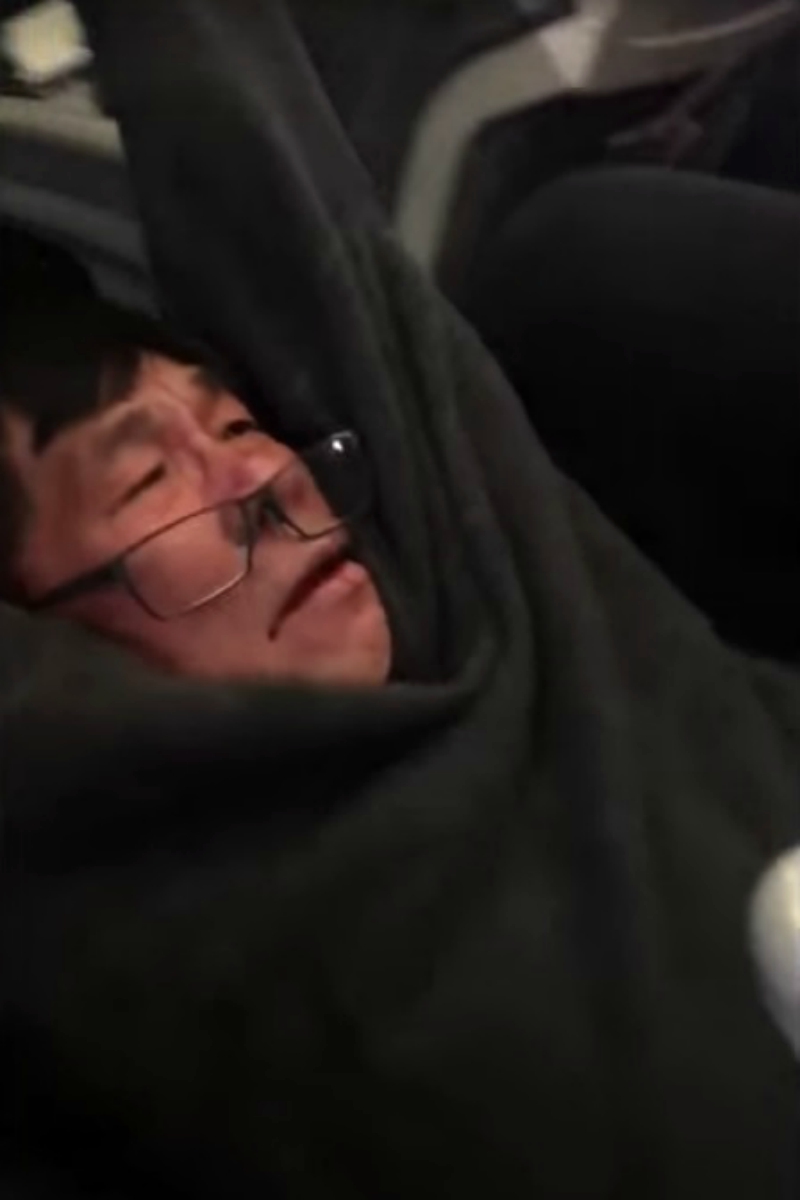 Long said that the incident on April 9, 2017 — which quickly went viral — resulted in his unfair eviction.
He also accused Ginger Evans, city aviation commissioner, of slandering him on social media by claiming that the officers acted inappropriately and were not armed "for good reasons."
The infamous incident in the overbooked flight started when Dr. Dao, who was flying from Chicago to Louisville, was asked to give up his seat for an airline employee.
However, Dr. Dao refused and officers were called in.
"I'm not leaving this flight that I paid money for. I don't care if I get arrested," the suit quoted the passenger as saying.
Long "gently tried to remove Dr. Dao from his seat by putting a hand on his arm," but the latter started "swinging his arms up and down with a closed fist."
@United overbook #flight3411 and decided to force random passengers off the plane. Here's how they did it: pic.twitter.com/QfefM8X2cW

— Jayse D. Anspach (@JayseDavid) April 10, 2017
Apparently, the situation escalated to the dragging scene shared all over the internet. United Airlines CEO Oscar Munoz, who first called Dr. Dao "disruptive and belligerent," received enormous criticism over the handling of the incident.
He later issued a second apology, saying, "I deeply apologize to the customer forcibly removed and to all the customers aboard. No one should ever be mistreated this way."
#flythefriendlyskies @united no words. This poor man!! pic.twitter.com/rn0rbeckwT

— Kaylyn Davis (@kaylyn_davis) April 10, 2017
Long's suit alleged that Dr. Dao's injuries — a concussion, broken nose, damaged sinuses, and two lost teeth — were "a direct result of his fighting" with the officers. He filed 11 counts, including negligence and defamation, against the airlines and his employer.
He has not found a job since the incident and now suffers "severe mental and emotional distress, shame, and humiliation, which entitles him to punitive damages in excess of $50,000."
Dr. Dao and United Airlines reached a settlement on April 27, 2017 after the former threatened to sue.
Feature image via YouTube / Tracy Kennedy