A woman has expressed gratitude to a fellow commuter for defending her against a man who accused her of bringing "corona to America" because she's "Chinese."
The encounter, which was partially caught on video, took place while Emily Chen was boarding the New York City subway last weekend, just after Mayor Bill de Blasio condemned coronavirus-related discrimination in the city.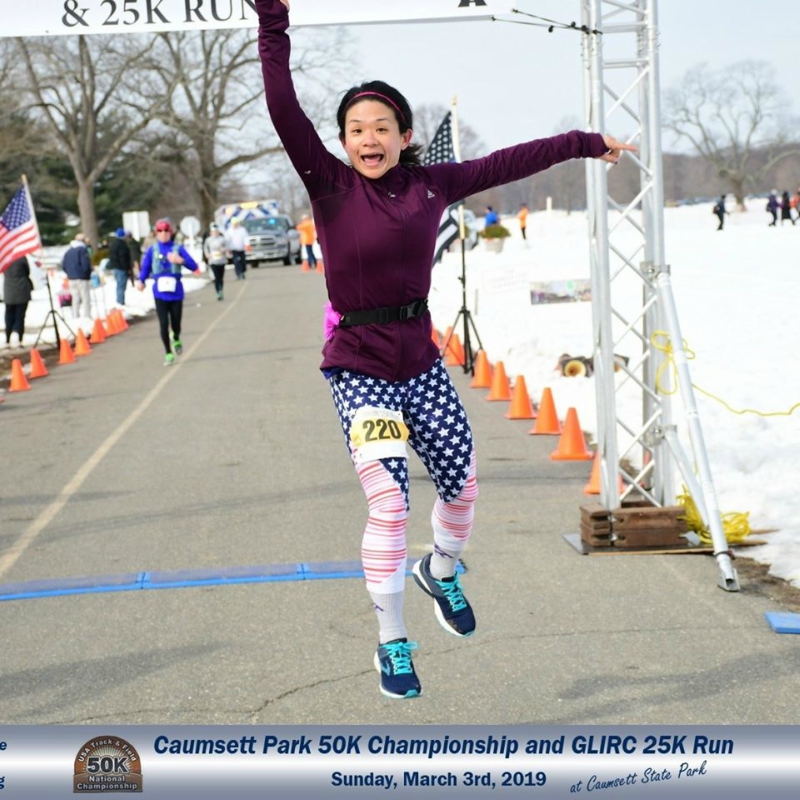 In her Facebook post on Sunday, Chen recalled how a man had sat right in front of her despite her social-distancing, only to insult her with racist language later.
"I sat down on the train, making sure to have a lot social distancing. Trains are pretty empty anyways," Chen wrote. "Man sits RIGHT IN front of me and tries to get my attention [saying] 'HELLO HELLO, TAKE OFF YOUR HEADPHONES.'"
Chen acknowledged the man and replied "good morning," but what he said next sent her fuming.
"He says 'You're Chinese, why did you bring corona [sic] to America?'"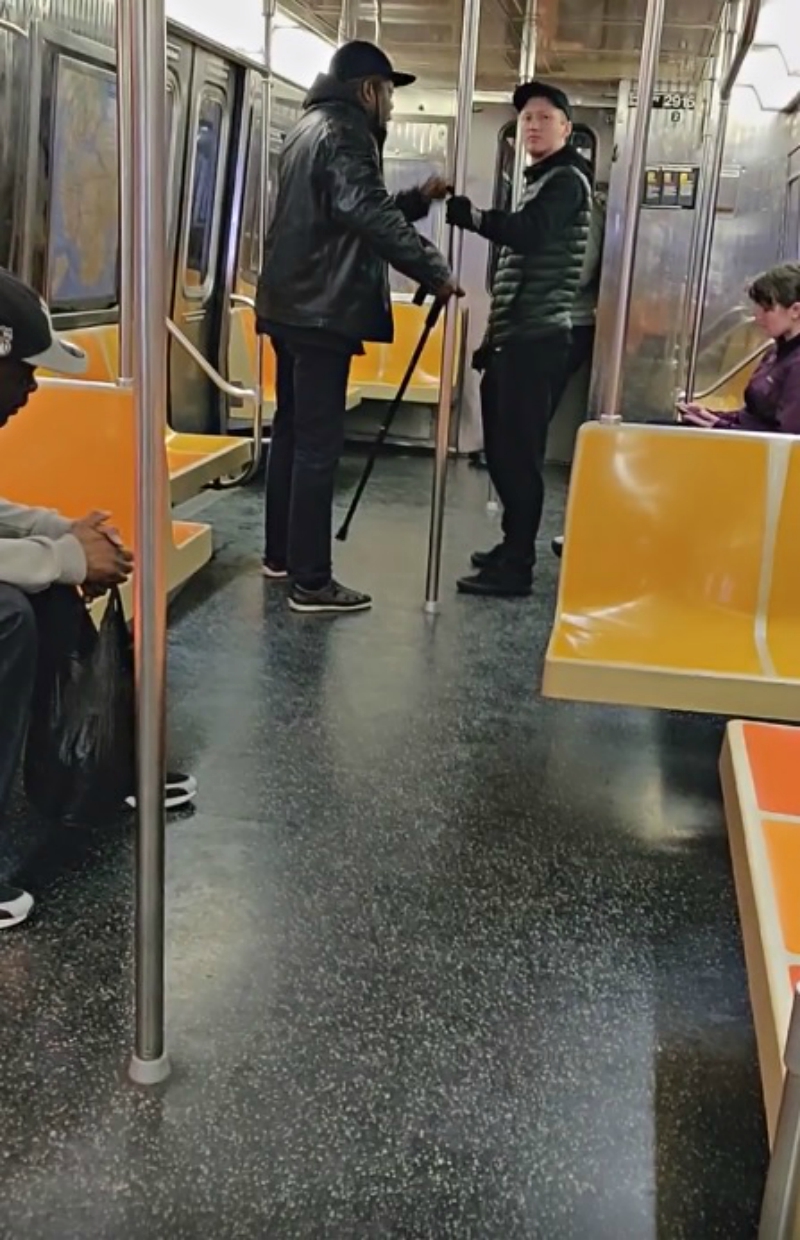 Chen stood up from her seat to move elsewhere, but the man allegedly went on to blabber about "other things." Fortunately, another commuter came to her defense when the man decided to follow her.
"He proceeded to follow me but an UPSTANDER came to my rescue and got his attention," Chen recalled. "[The upstander] told him to stop bothering me and that we are all trying to get home."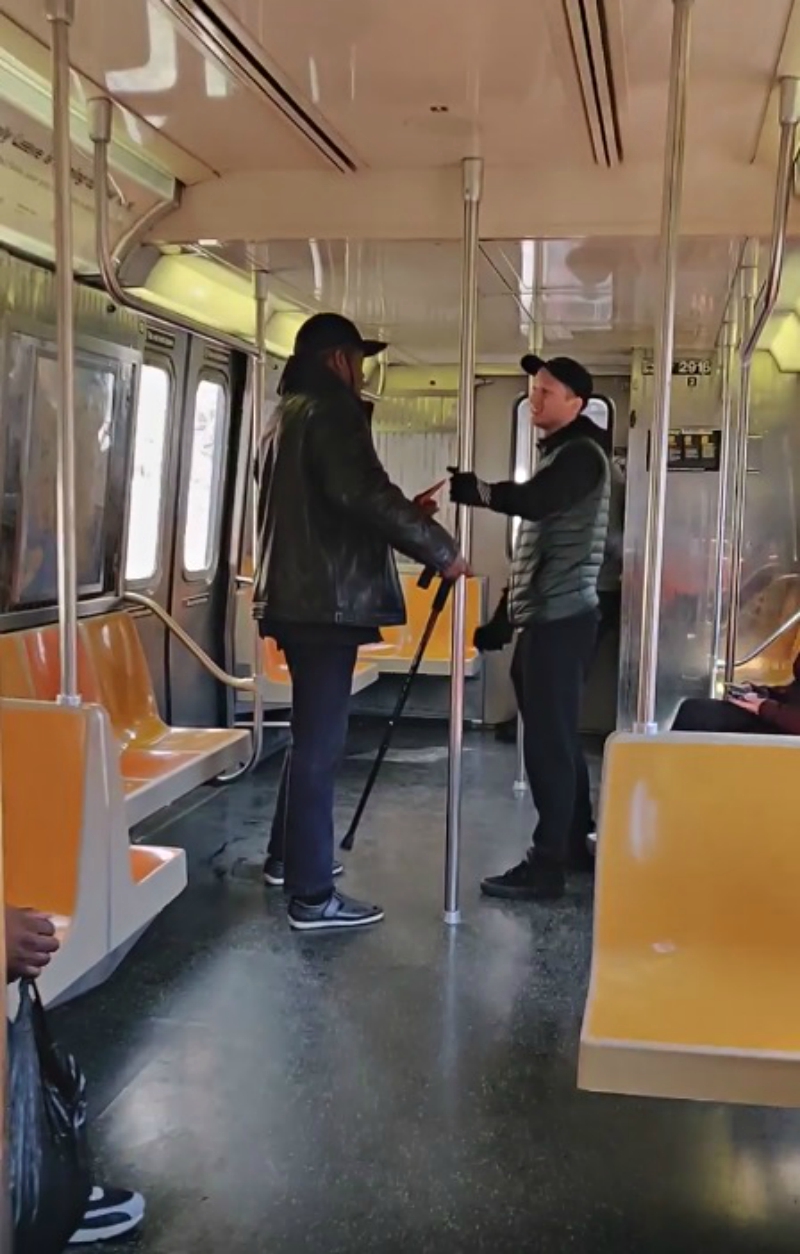 Chen was able to record from that moment. In the video, the man accusing her of bringing "corona to America," an African American man, is seen arguing with the upstander, a Caucasian man, for supposedly "interfering" with his conversation.
"Thank you so much for protecting me," Chen addresses the upstander, before turning to her offender. "Human beings shouldn't have to act like you!"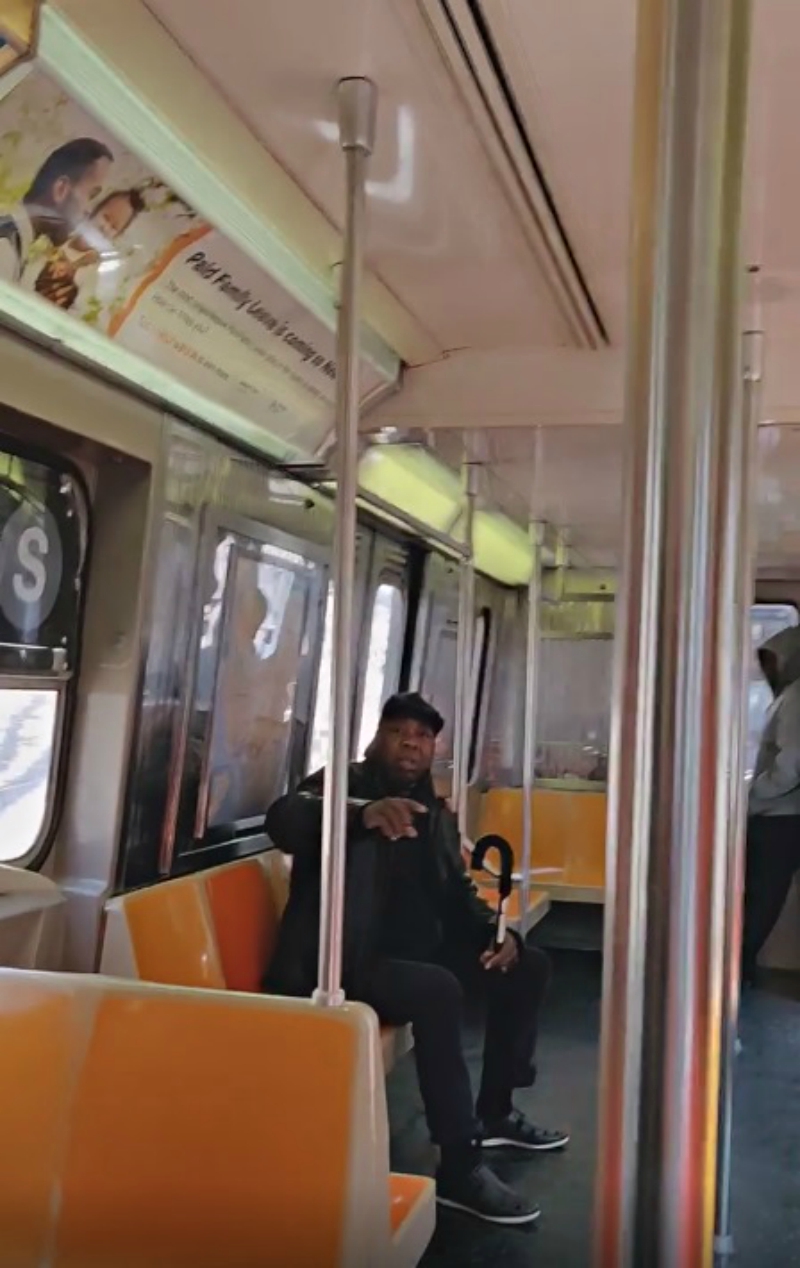 The video continues with the African American man calling Chen a "motherf***er" and attempting to stop her from taking his "picture." He then launches toward Chen and the upstander, who both tell him to back off.
"Please back off, I didn't bother you," Chen says. "You need to calm down."
Chen's post has received more than 53,000 views, with people feeling sorry for her experience.
"My sister showed me this and it made me so mad. So many ignorant people out there. This is not the time for hate or point figures. I love that you said human being. At the end of the day we are all people living in this world regardless of our color. It's so sad," one Facebook user commented.
Chen hopes to identify the man who stood up for her.
"Please share and if you happen to recognize the awesome dude that spoke up for me, let me know," she wrote.
Feature Image Screenshots via Emily Chen