"Awkwafina is Nora from Queens" drew in the largest audience for a series debut on Comedy Central in over three years.
The show, which premiered on Jan. 22, had a total of 3.8 million views in Live+3 (L+3), its first three days after airing, according to Deadline.
The tally includes replays, streamings and premiere simulcast across seven ViacomCBS networks.
On average, the show logged 818,000 viewers in three days of delayed viewing — a 67% bump from the 489,000 viewers for its initial airing, according to The Hollywood Reporter.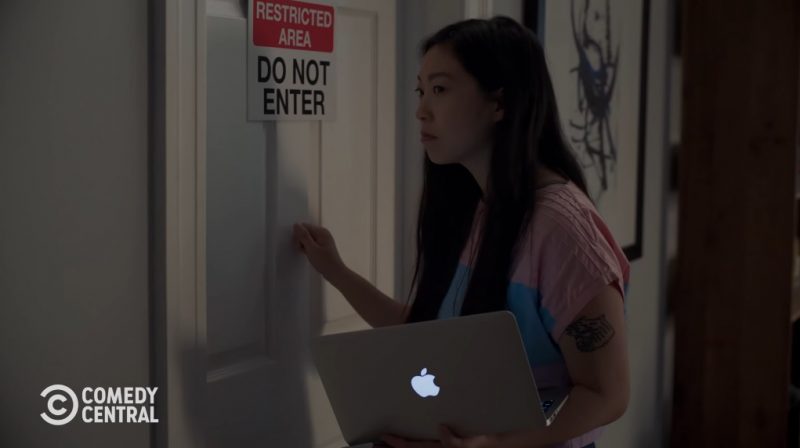 The premiere episode — Comedy Central's best launch in more than three years — was up 155% among Asian viewers (1.32 L+3) and up 100% among women aged 18 to 49 (.59) in L+3, according to Deadline.
Meanwhile, it drew a 0.45 rating (up 54% from L+SD or Live + Same Day rating) among persons aged 18 to 34, and a 0.52 rating (up 88% from L+SD) among women aged 18 to 34.
The episode also posted a 0.56 rating among adults aged 18 to 49 within Comedy Central's area. Additionally, it at least doubled its initial audience among women 18 to 49 and Asian adults under 50, according to THR.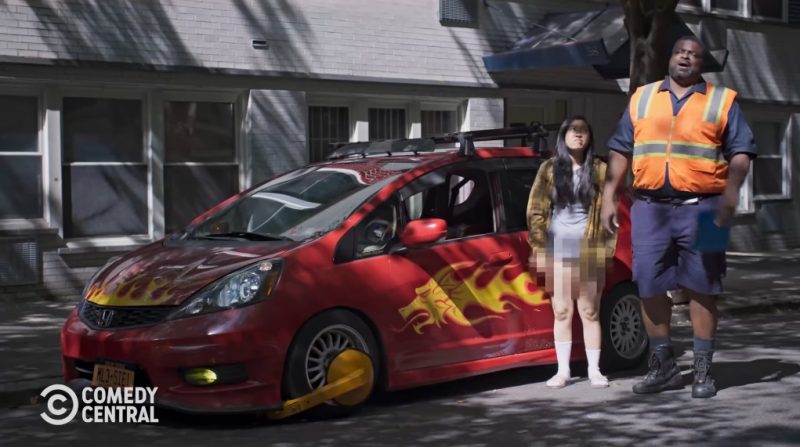 The show's solid debut numbers were reflected on social media, becoming the top primetime cable comedy of the night with 39,000 social interactions across Facebook, Twitter and Instagram.
As of this writing, the pilot episode has 2.1 million views on YouTube, though the platform only tracks people who watched for at least 30 seconds (unlike Nielsen's average viewership).
"Nora from Queens," based on Awkwafina's early years in the borough, stars herself, Lori Tan Chinn, B.D. Wong and Bowen Yang.
Fellow creatives celebrated the show's premiere:
Congrats to @Awkwafina and the team behind @NoraFromQueens for breaking rating records at @ComedyCentral!https://t.co/M0NdGdWB3u

— CAPE—Coalition of Asian Pacifics in Entertainment (@CAPEUSA) January 23, 2020
While I get stoned, you watch my favorite niece Nora in @NoraFromQueens!! It premieres tonight on @ComedyCentral 10:30/9:30c.

Namaste,🙏🏼
Aunt Sandra @awkwafina ❤️❤️ pic.twitter.com/LX3QLvTvfW

— Ming-Na Wen (@MingNa) January 23, 2020
Happy @NoraFromQueens Premiere Day! ❣️ https://t.co/oYWtA4urDj

— Lulu Wang (@thumbelulu) January 22, 2020
I feel like Im stalking her but really shes just always in my newsfeed because she's ALWAYS breaking records 🤷🏻‍♂️ also holy crap! @awkwafina keeps breaking all the rules! 'Nora From Queens' Scores Highest-Rated New Series Premiere In 3 Years 4 Comedy Central https://t.co/BUWigKNBOt

— Jon M. Chu (@jonmchu) January 23, 2020
CONGRATS @awkwafina!!!!!!!❤️❤️❤️❤️https://t.co/OlJpga4RhE

— Ken Jeong (@kenjeong) January 23, 2020
I, too, enjoy sleeping in my car sans pants @awkwafina #NoraFromQueens

— Ross Butler (@RossButler) January 23, 2020
"Nora from Queens" airs Wednesdays, 10:30 EST on Comedy Central.
Feature Image Screenshots via Comedy Central