"I always had the mindset I wasn't going to make it because I'm Asian – and no Asians ever make it."
These were the thoughts that sat in the mind of Indonesian singer NIKI when she was growing up aspiring to be an artist in America. However, her beliefs were not unfounded — while there are many talented artists of Asian descent, few have broken into the mainstream.
NIKI, who's real name is Nicole Zefanya, is hoping to beat the odds and has the talent to back it up. Since her late teens, she's been uploading American and British song covers on YouTube, earning herself a legion of fans all over the world.
Born and raised in Jakarta, Indonesia, Zefanya was exposed to music for as long as she can remember. Her mother was a gospel singer and a fan of 90s R&B and hip hop legends like Aaliyah, Boys II Men and Lauren Hill. A quick listen to her latest music will easily reveal where her music influence comes from.
"My dad told me when I was little, I would apparently throw temper tantrums when it was bedtime, so he strapped me in the backseat of the car and he would drive for hours until I fell asleep, and I'd only fall asleep to Whitney Houston," she said.
Growing up going to an international school, Zefanya was always exposed to Western culture, which makes absolute sense if you're wondering why she speaks perfect American English.
"Most of my teachers were from America or Canada," Zefanya told NextShark. "I pretty much exclusively watched American television growing up, and my dad spoke to me in English."
In that environment, most of Zefanya's classmates were white, and she soon slowly struggled with her identity.
"There was a time when I was so embarrassed to be Asian and I was just like, 'I wish I was white. I wish I was like my friends, I wished my mom baked cookies instead of like, banana fritters,'" she said with a laugh. "I definitely had an identity crisis growing up — like being Indonesian but speaking English, while most of my friends were from all over the world."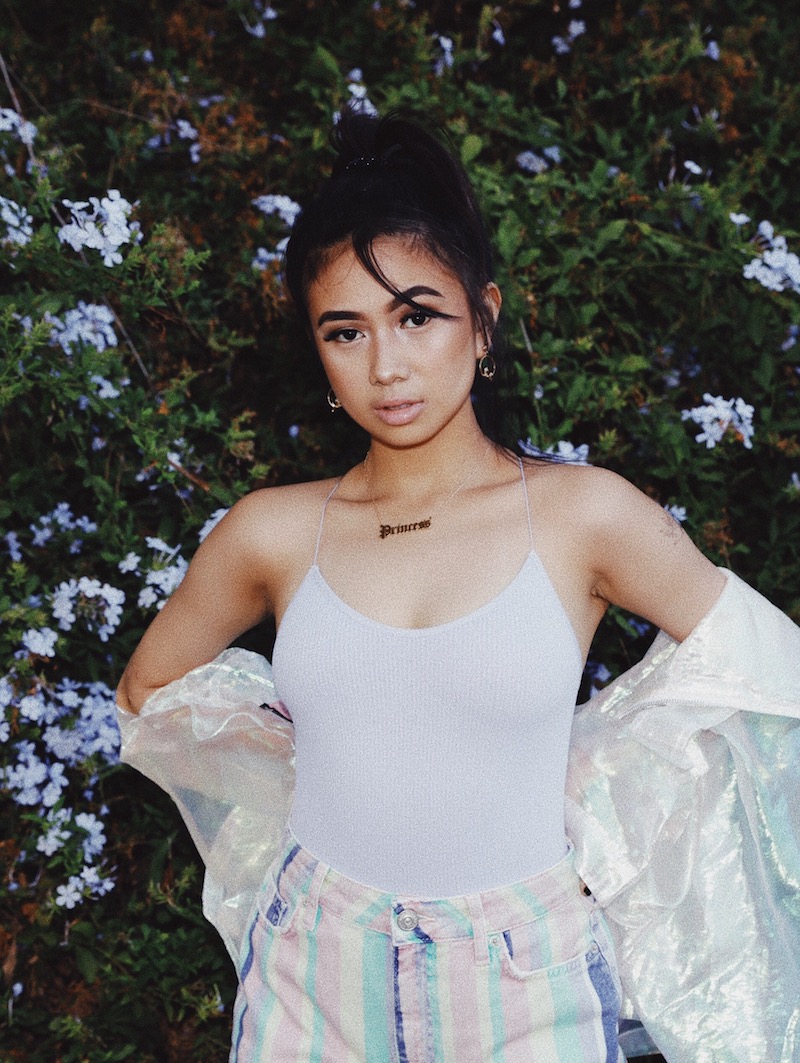 But as she got older, her beliefs slowly shifted and she started embracing her identity.
"The pivotal moment was when I went to college in Nashville, Tennessee," she said. "I grew up watching American TV, thinking that I was ready and knew everything about America — boy was I wrong."
"I experienced so much culture shock," she said.
"People didn't do things the same, I had to adjust my manners — and then I started to get really homesick, and I didn't think that I would ever be homesick because I grew up being like, 'I can't wait to get out of here, I'm ready to travel the world.'
"People thought that Indonesia was in the Philippines, and I had to deal with that for a while. It was a gradual process from when I moved in the States to when I was like, 'alright. I'm f–king Indonesian and I love it."
"I love home and I will never take it for granted ever again,'" she added.
Now, at just 19-years-old, Zefanya is signed to 88rising, which boasts stars like Rich Brian (formerly Rich Chigga), Joji, Higher Brothers, and Keith Ape. All her old song covers have since been privated as she focuses releasing a debut album. Her EP, titled Zephyr, was released earlier this year and her songs on YouTube have been racking millions of views.
All of this started because of a single, fateful Instagram DM from Rich Brian. He had messaged her to tell her he's a fan of her work and they kept in touch. Back then, Zefanya was mainly doing indie and folk acoustic cover songs on YouTube.
"[Rich Brian] is just the kindest human on Earth and he has a work ethic that's unmatched," she said.
"He's always working. I don't know if fans would find this unexpected because he's kind of like a jokester.
"He's literally just the kindest, purest human, you will ever meet. He genuinely cares about people. Nobody has anything bad to say about him. He's a great person."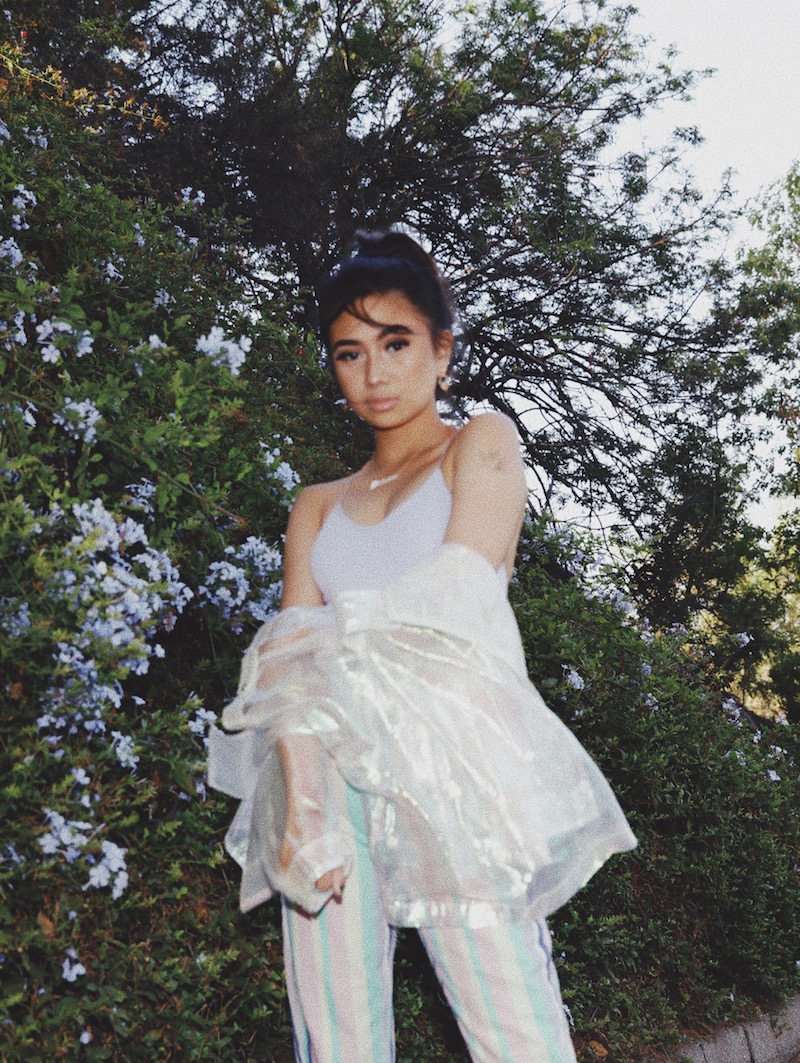 From there, on one fateful night, Zefanya was in her room dealing with a past breakup when she decided to do something different.
"It started out as an angry letter to this boy that really, really broke my heart in high school," she said. "I wrote this angry ass letter that I was convinced I was never going to send, but then I was like, 'I need some catharsis right now. I just need to be cathartic right now.'"
"Then, I randomly made and R&B beat, it was super weird and left of what I was doing," she said "I just was like, 'You know what, this song, I don't want this to be another sad guitar-y love song, so I'm just going to make it like a fun, a f–k you anthem type thing.'"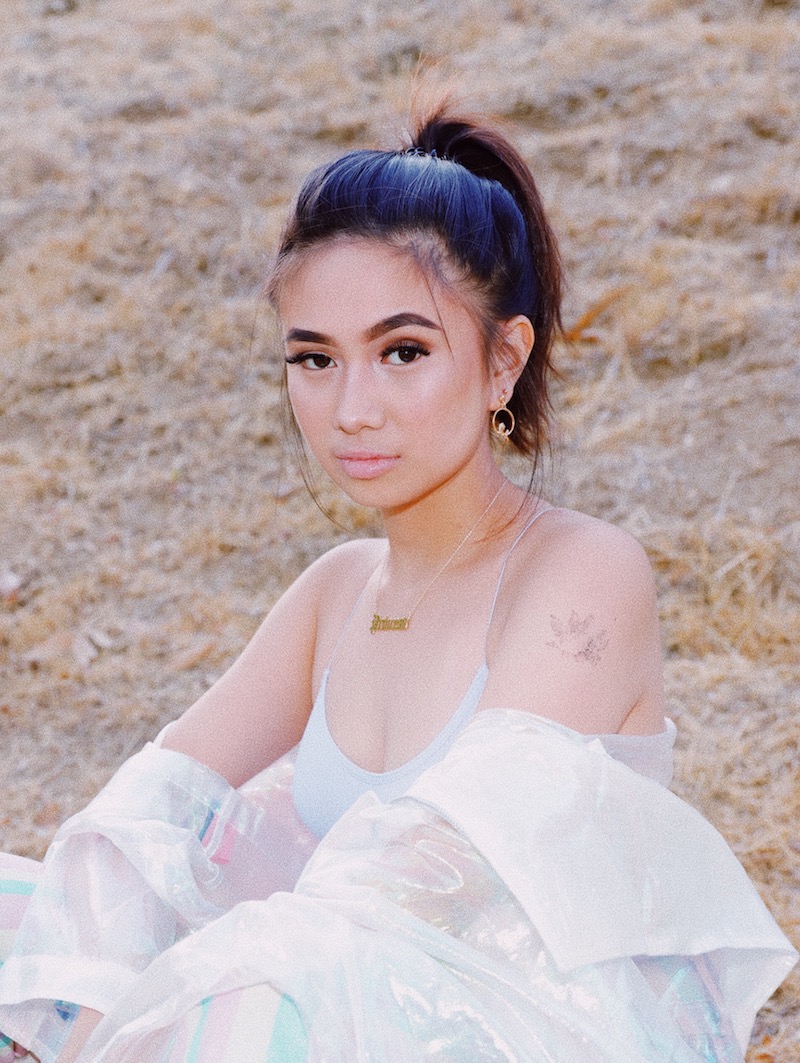 After she was done, she sent it on a whim to Rich Brian, who was immediately impressed.
"He was like, 'What the f–k, this is crazy, I've never heard anything like this from you. Can I please help you produce it?'" she said.
That song became what is now "See You Never," which became the catalyst to her being signed to 88rising. Although she and the boy don't talk to this day, it's probably safe to say her bad experience had a silver lining.
"I was cursing him a year and a half ago, and now I'm thanking God because otherwise, I wouldn't have met everyone I met, and I wouldn't be doing this right now," she said.
From there, everything seemed to be looking up fo Zefanya. However, while most of her family members were supportive, she still needed to call her father for approval to pursue music seriously.
"It was probably the most difficult phone call ever," she said.
Although her father didn't seem on board at first, Zefanya hashed things out with him over lunch when she came home for Christmas that year.
"He was just like, 'So I'm not against it, I just want to know more.' He was only doing this out of care. Even though it sucks, they just want you to succeed and they want you to have a job. They don't know any better. They're like, 'Degrees get jobs, and jobs get money. That's how you live this financially secure life.'"
Zefanya's dad understood where she was coming from, but was still not convinced. If she wanted to pursue music, she still needed to prove to him that she has what it takes.
"He said 'Okay. I don't get it right now, but prove it to me,' and then I was like, 'All right.'"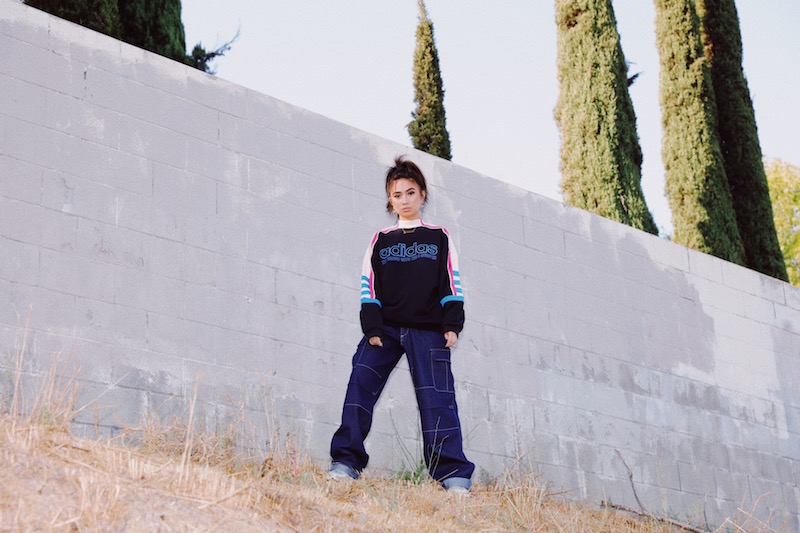 After gaining hundreds of thousands of Spotify streams, millions of YouTube views, and being featured on multiple billboards, Zefanya's dad is now fully on board.
"My dad is basically like my business manager in Indonesia, it's hilarious," she said. "He's texting me everyday being like, 'Did you respond to that email?' Like, 'Yes, Dad. I got it.' He's so cute."
Apart from producing new music, Zefanya will perform for the first time on her biggest stage to date: The 88rising: Head in the Clouds Music & Arts Festival happening on September 22 in Los Angeles.
"I'm pretty sure the festival is going to be the biggest thing I've ever done to date," she said.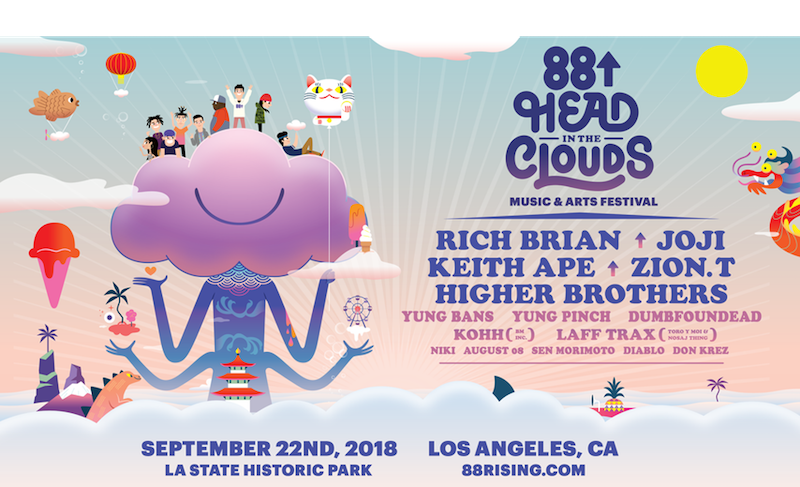 Watch NIKI perform at 88rising's Head in the Clouds Music & Arts Festival this Saturday! Get your tickets HERE.