A nail salon in New York is under fire after a video of its employees beating customers with broomsticks and dustpans surfaced online.
The mayhem at New Red Apple Nails in East Flatbush, Brooklyn occurred after one customer allegedly refused to pay $5 because almost all her eyebrows were removed during a service.
In the video, the salon workers — who are all Asian — can be seen gathering around a Black female customer before one smacks her with a broomstick.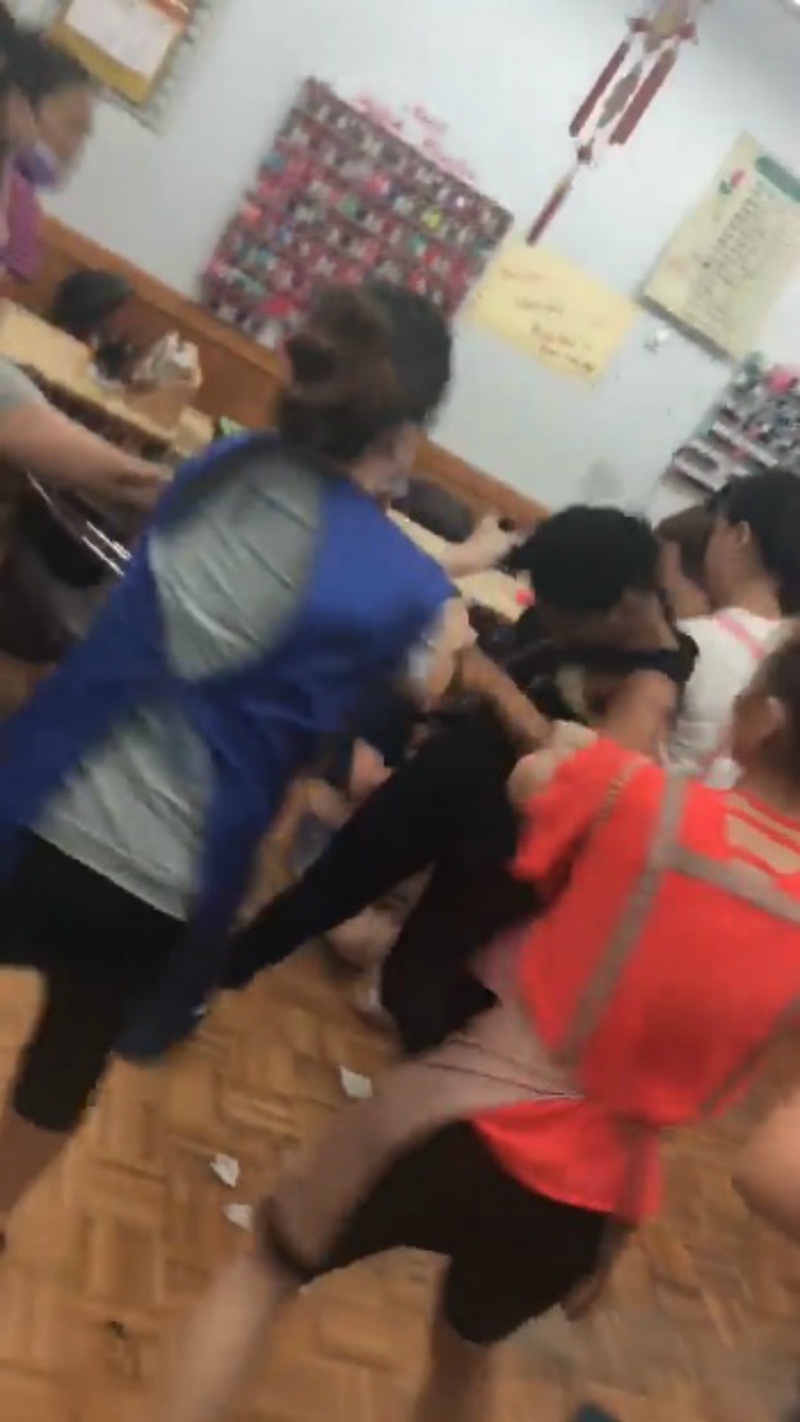 The customer manages to escape after taking multiple hits.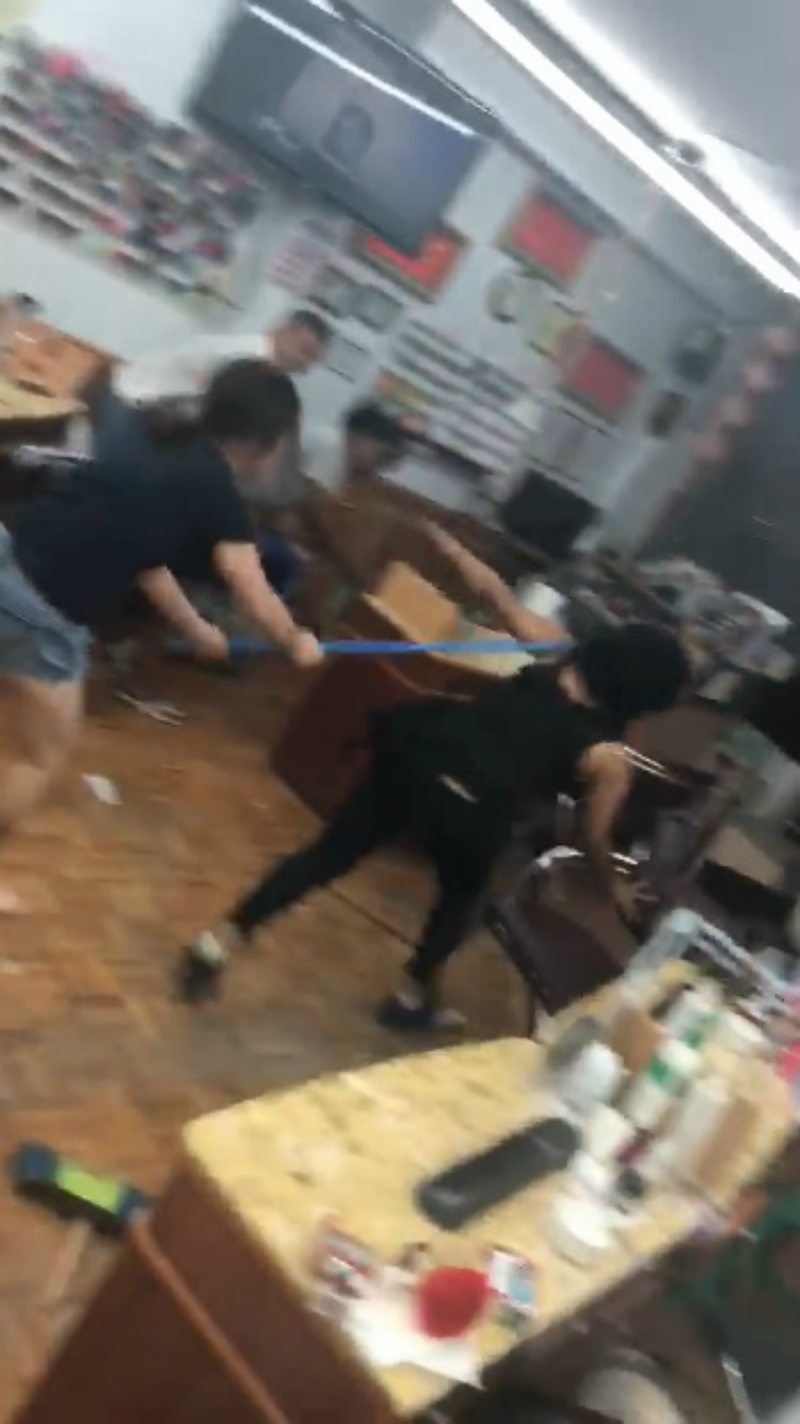 The workers then turn their attention to two other customers pinned in a corner.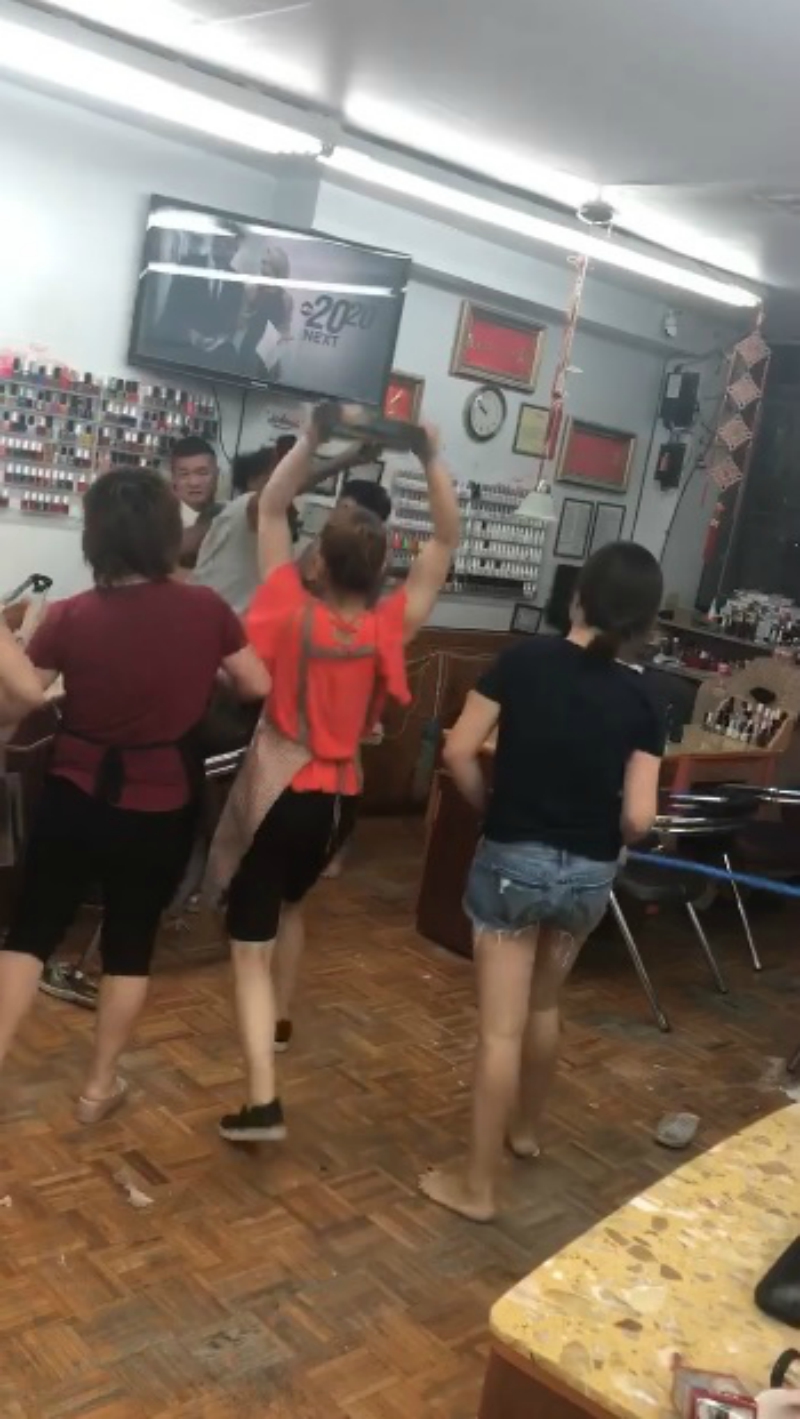 "That's my grandmother!" one of them yells as the worker with the broomstick strikes.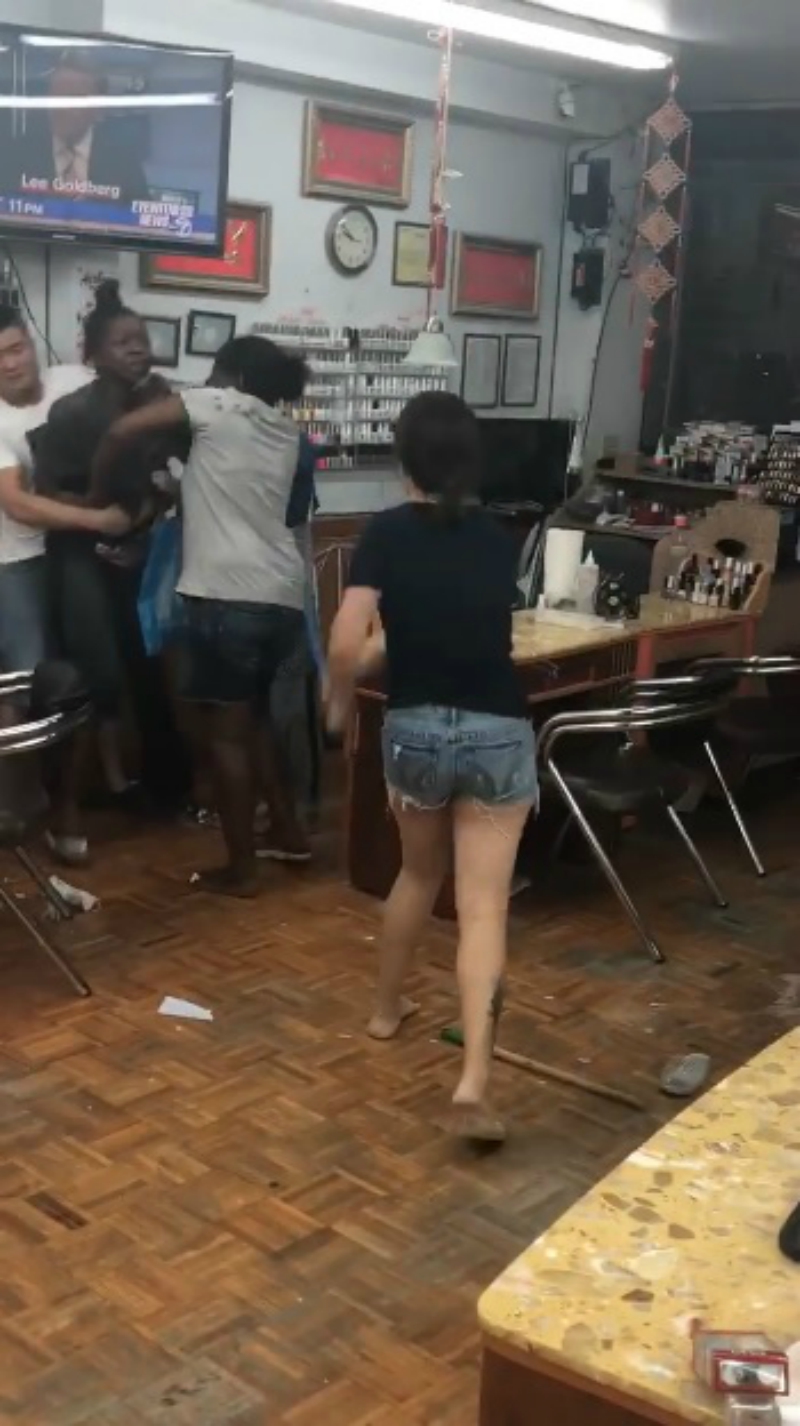 Moments later, the escaped customer returns with a man who tries to stop the workers.
The brawl continues for another 30 seconds.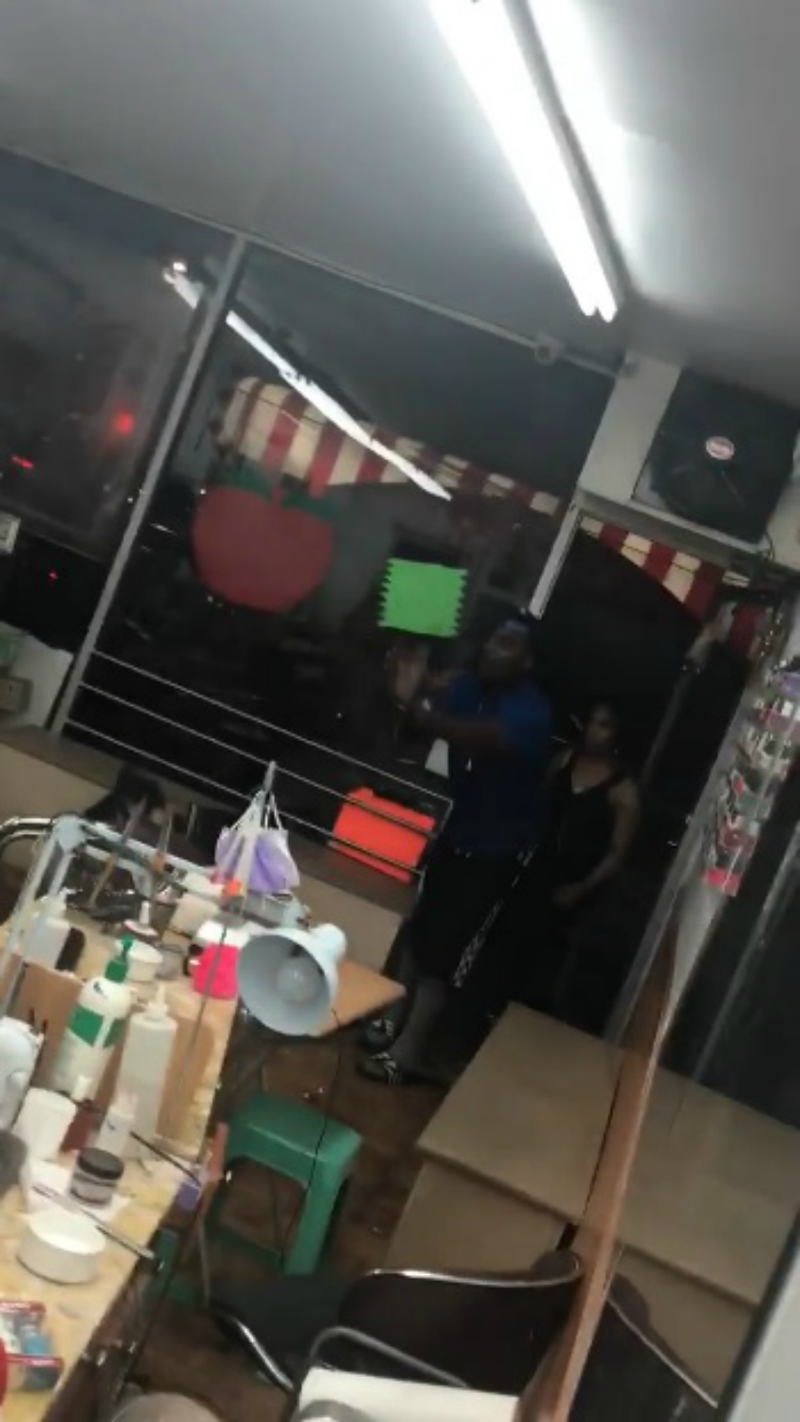 "Call the cops! Call the cops! Call the cops!" the granddaughter screams.
Meanwhile, her grandmother is heard telling the workers, "I didn't do that!"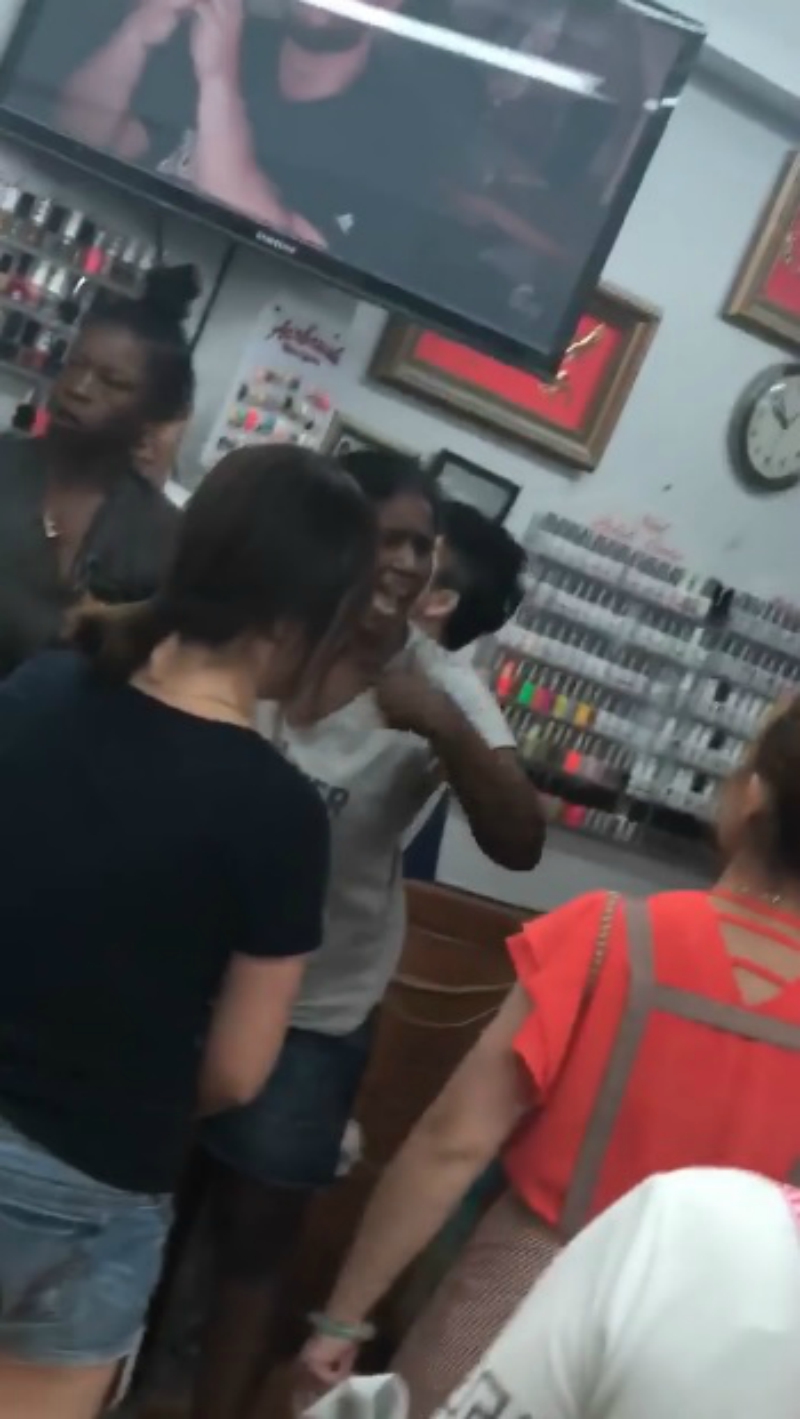 The scene was filmed by another customer, Mercy Maduka, who shared it on Facebook.
"So I'm at the nail salon and they f**ked up a lady eyebrow and she refused to pay then a fight broke out.
"Share this cause the cops decided to arrest the black people but not the Chinese people who ganged up on them!
"Hitting them like animals."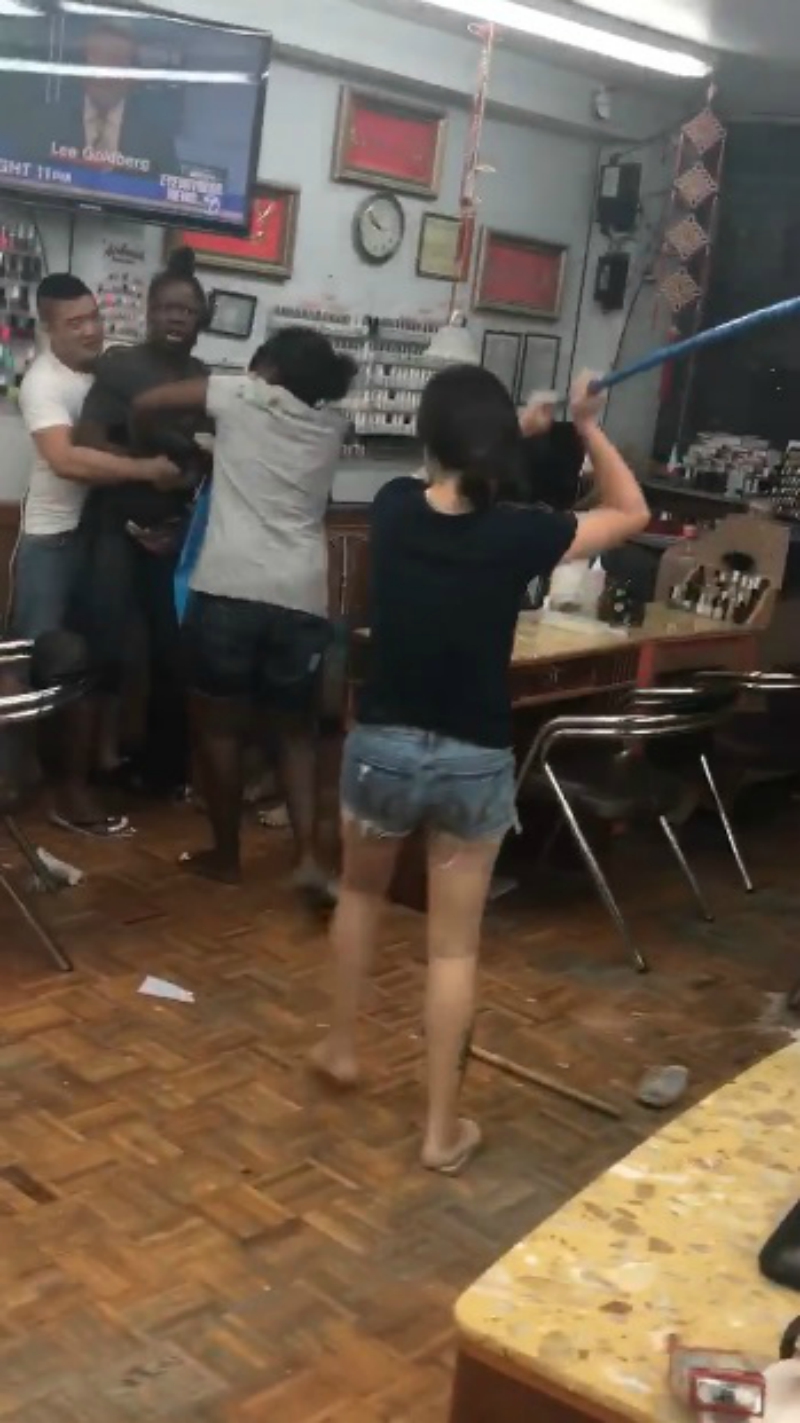 New York Daily News reported that 32-year-old Huiyue Zheng, the worker who struck with the broomstick, was arrested and charged with assault and weapon possession. She was released on Saturday after personal recognizance.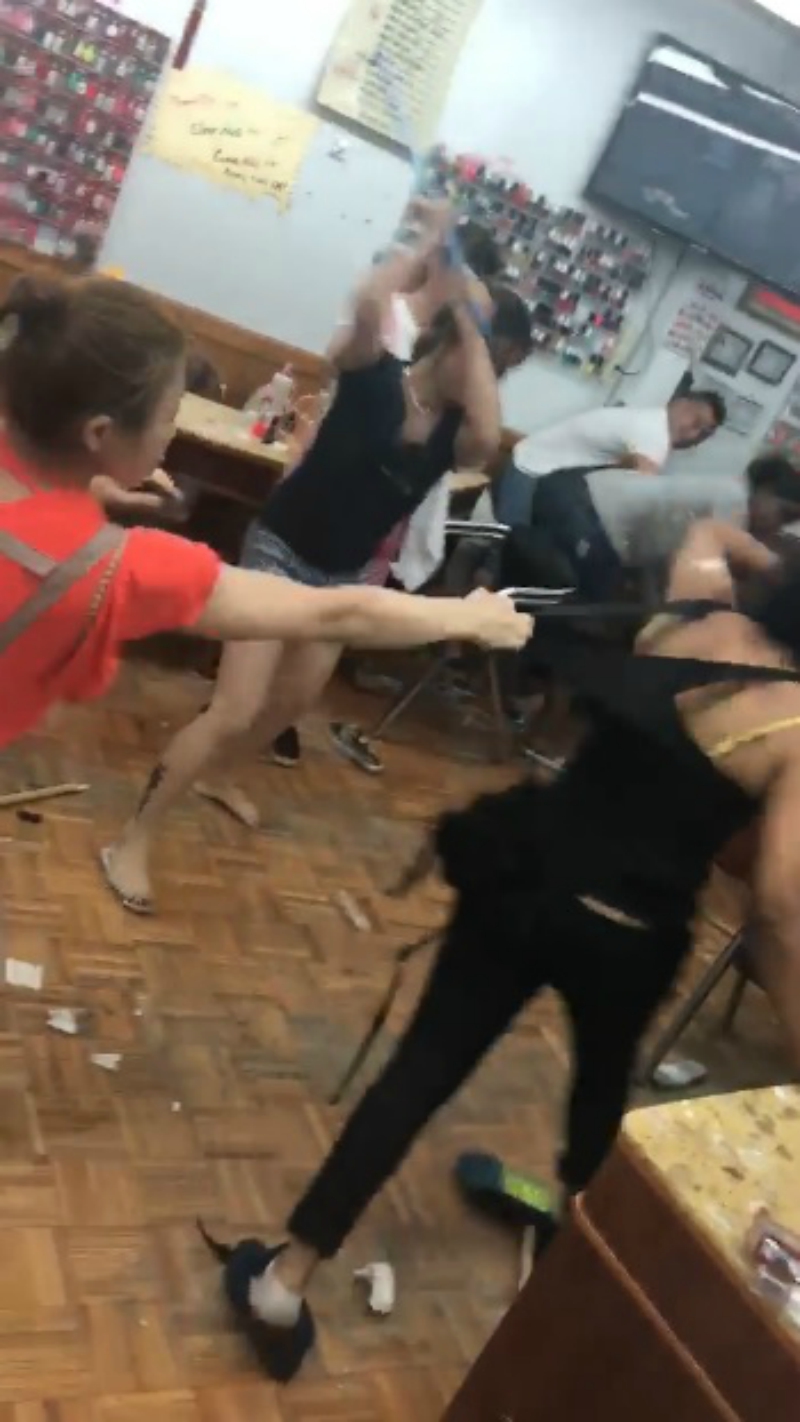 Authorities also arrested Christina Thomas, the customer Zheng first struck, and charged her with misdemeanor assault after allegedly punching, slapping and dragging a 35-year-old woman in the salon. Apparently, the accusation was not filmed.
Thomas was also released on personal recognizance.
The video has received nearly 720,000 views since Friday.
Some slammed the salon and called for its shutdown:





But others thought the customers should have paid in the first place.