A Chinese man is being condemned in social media after mercilessly destroying an ancient rock formation by kicking it repeatedly.
The uncivilized act took place in a cave in Songtao County, Guizhou Province where the tourist visited along with two other companions.
The structure, a 50-centimeter limestone stalagmite, reportedly took around 3,000 years to form but was obliterated in mere seconds after the tourist's violent kicks.
Awfully, the man appeared to be proudly showing off the broken relic to companions after its unnecessary destruction.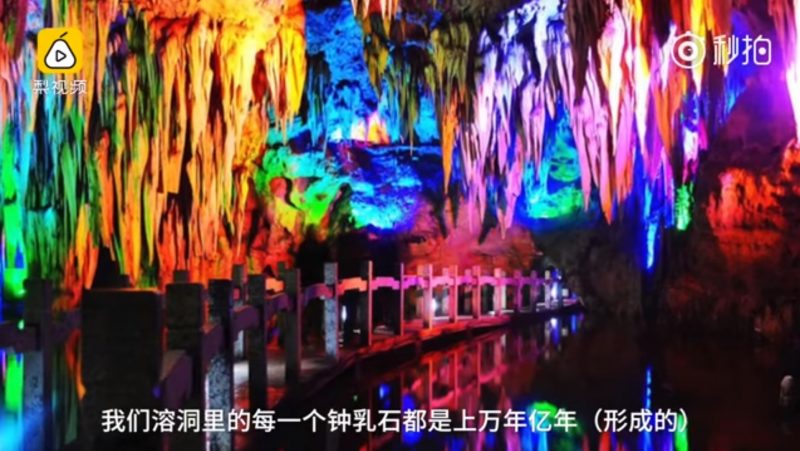 Wang Dayong, a cave enthusiast, told the Beijing Youth Daily that stalagmites form after a very long time and restoration is impossible, according to Daily Mail.
Netizens immediately lambasted the tourist as CCTV footage of his cruel act circulated in social media. According to Shanghaiist, users learned that the formation was likely 10,000 years old.
While the incident had already been reported to authorities, the unidentified tourist remains at large. When caught, he will be lectured and fined 500 yuan ($74), Sina News noted.
The man's act follows a long list of reported unruly behaviors involving Chinese tourists. So far, unruly tourists have left airports in chaos, urinated in historic gardens and destroyed trees so they can take selfies, among others.
Watch the disgusting scene: