A father in Australia who told Natalie Tran that he called his daughter "gook" as "a term of endearment" got roasted by Twitter users, including the online producer herself.
It all started when Tran asked her followers what they thought of Hotel Longtime, the new gastropub in Adelaide, Australia that has been stirring controversy over its alleged racist theme.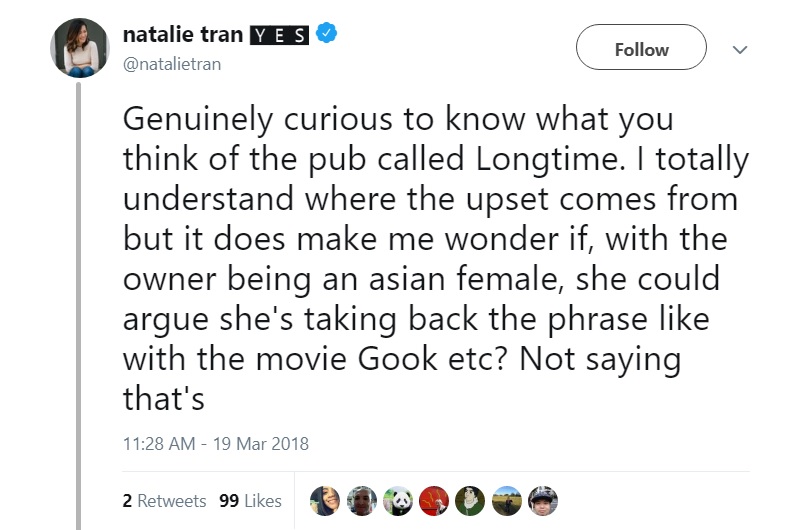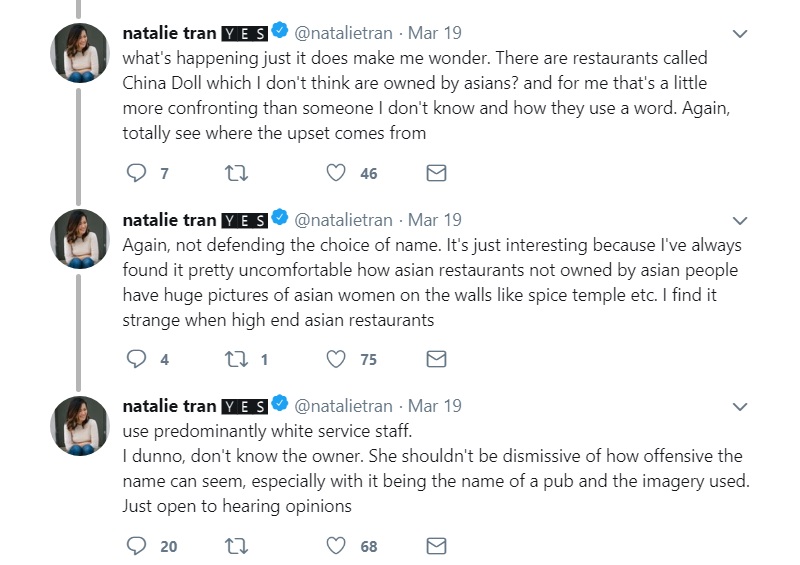 Tran, who mused whether the pub's owner could be "taking back" the phrase as director Justin Chon did with the movie "Gook," then received an unexpected reply from Twitter user Warwick Tyler.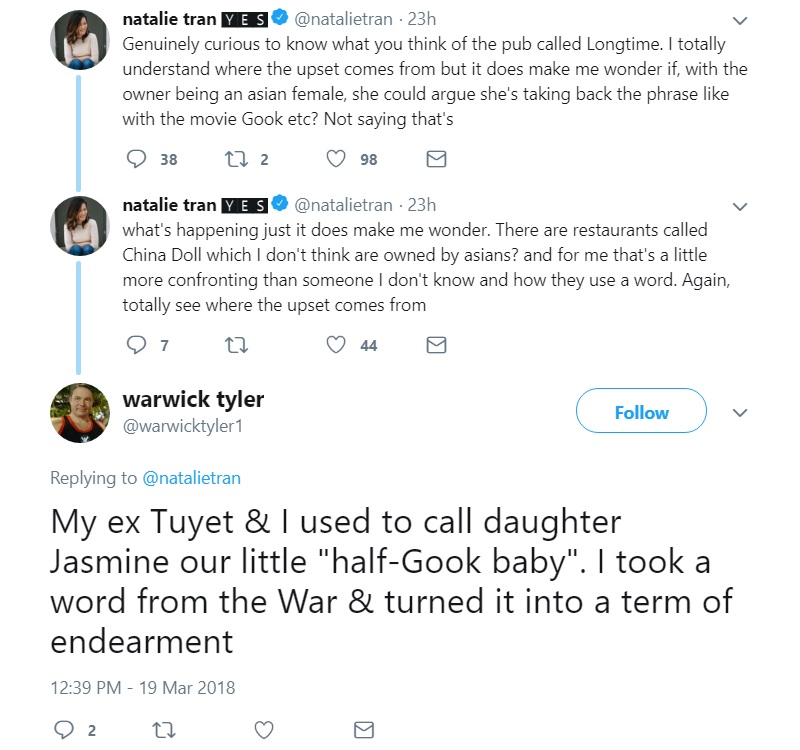 Tyler justified his use of the term to a shocked Tran, who responded that she would "probably not call a child that."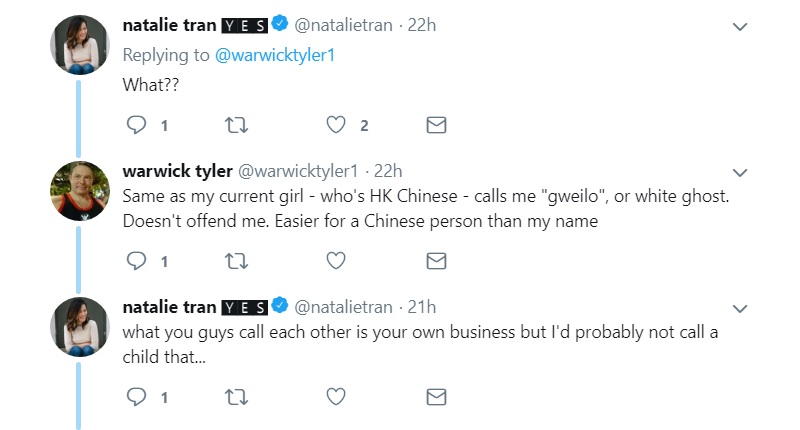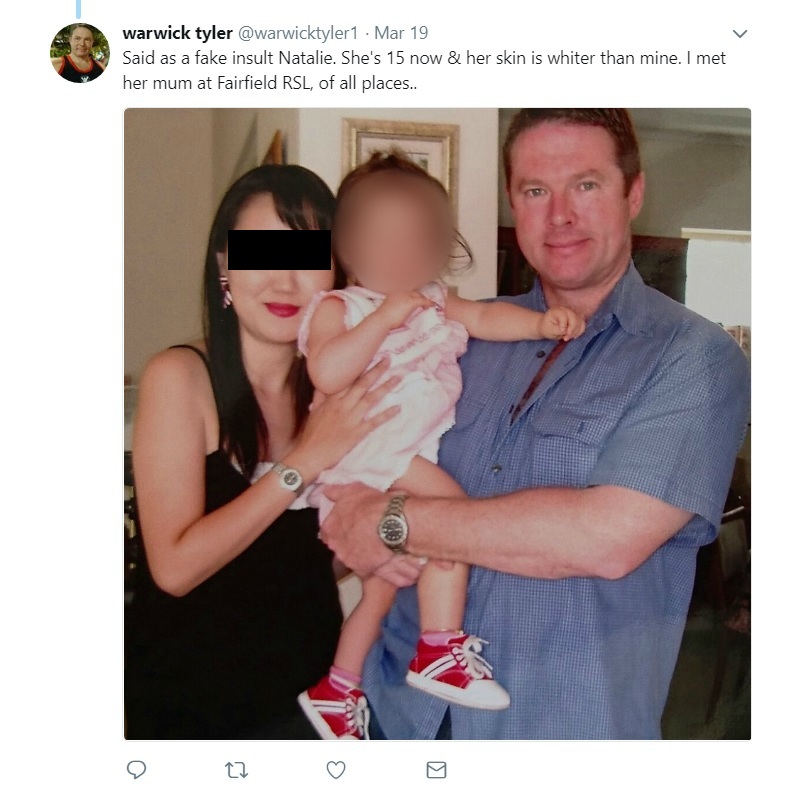 The awkward exchange went on as another Twitter user, J Maraan, took notice of Tyler's tweet. The latter retaliated by implying that he was not the one being racist.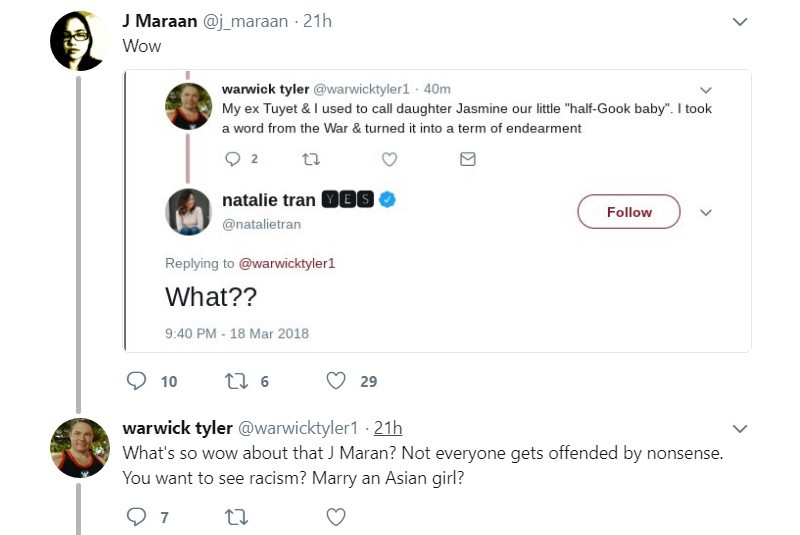 Maraan, who previously wrote an enlightening exposé for NextShark, then explained Tyler's limitation as someone who isn't Asian.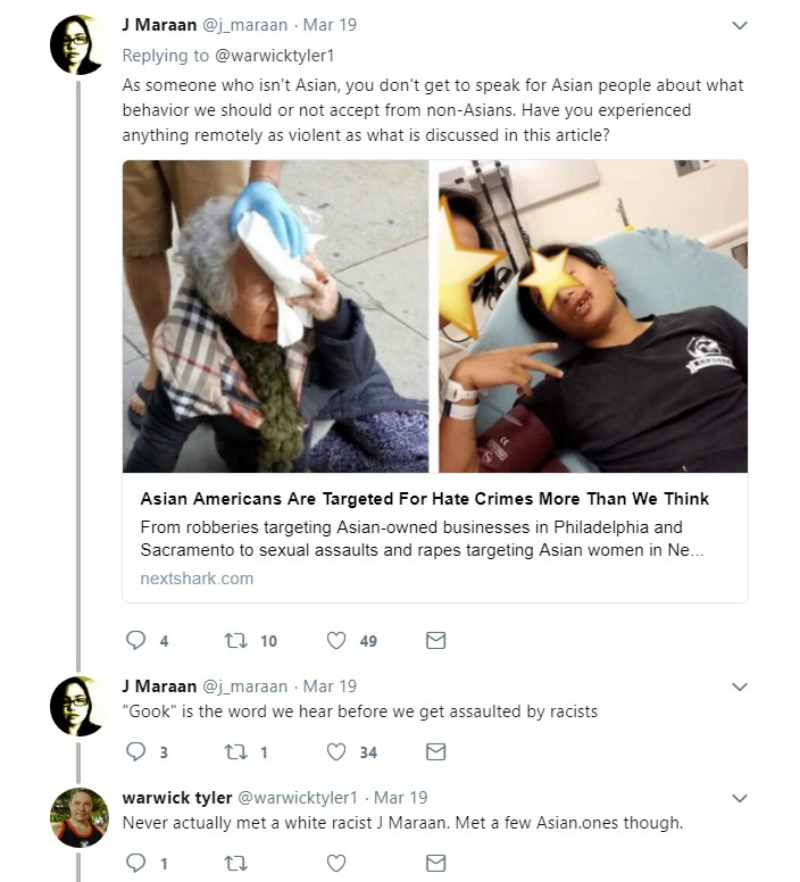 However, it is after Tyler's use of "Asian girl" that Tran stepped in once again and pointed out what was problematic:
"Woman. Not an Asian girl. Sorry dude, I don't think having an Asian partner gives you ownership of a word like 'gook.' No matter how you and your partner relate to the word, calling your daughter that is bad and will have consequences."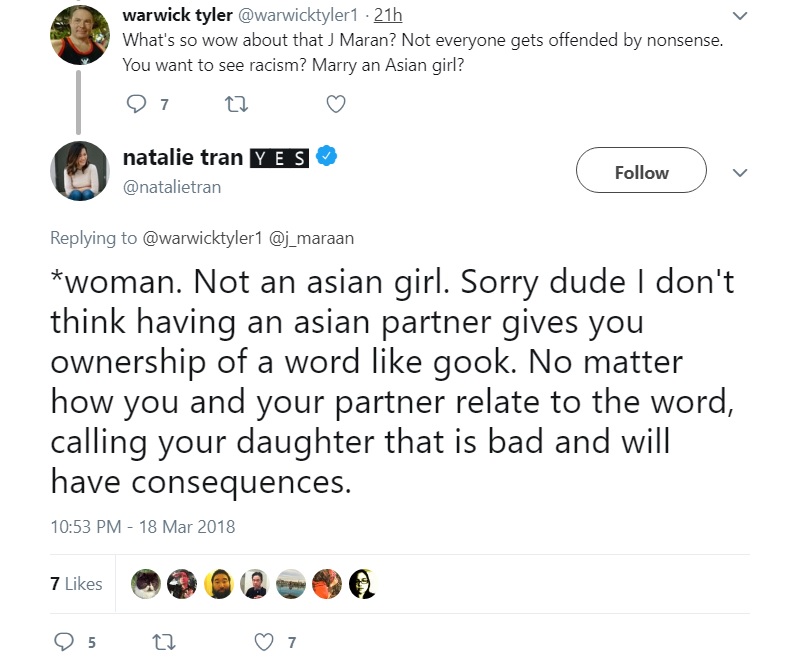 Tyler, who claimed never meeting a White racist, continued defending himself as other netizens chimed in. As it would turn out, he allegedly called someone an "Oriental princess."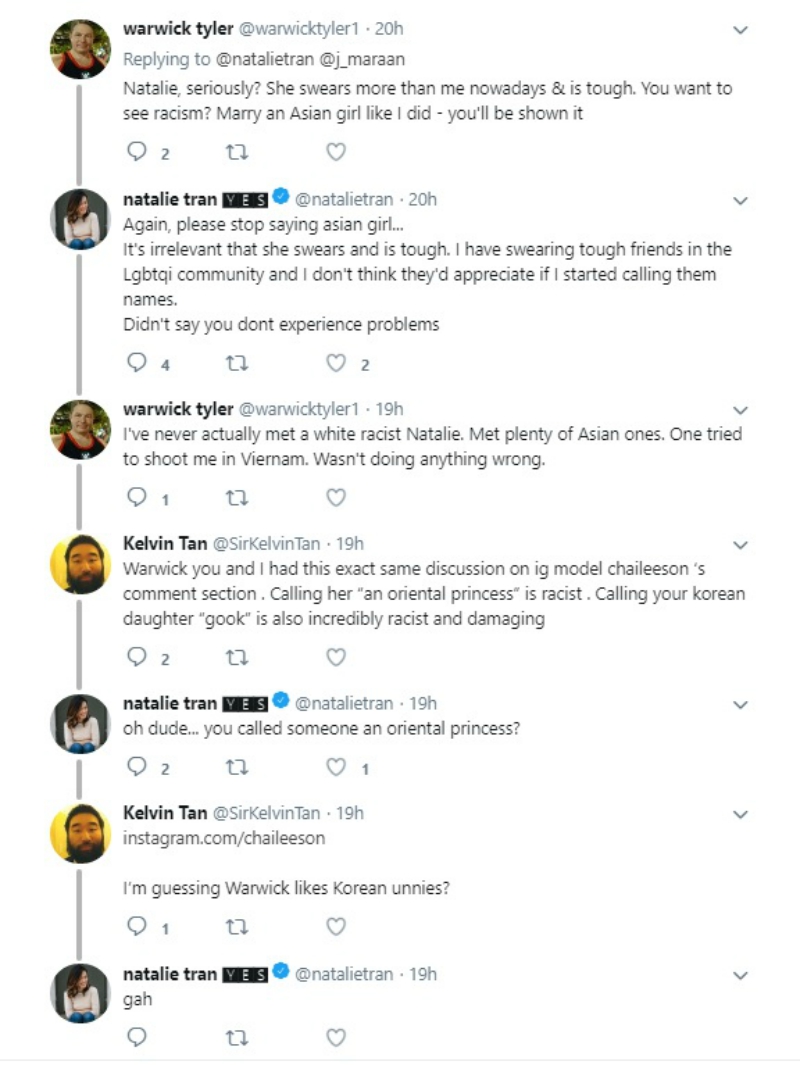 The unrelenting Twitter user maintained that he has always been the victim.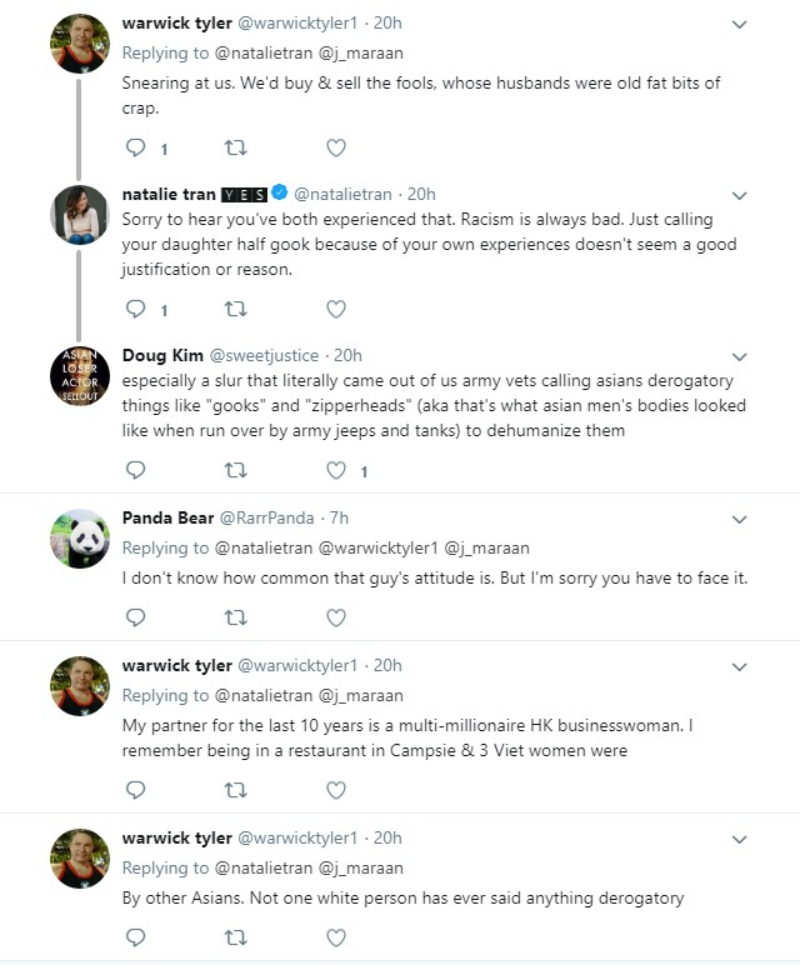 It remains to be seen if the outspoken netizen will ever see Tran's stance and possibly change his opinion.