Among the many amazing moves Naruto popularized in both manga and anime, it is perhaps the rather silly-looking way that he runs that has fascinated anime fans the most. 
Known by fans as the "Naruto Run," the technique involves bending slightly forward while keeping the arms behind the back, allowing ninjas to run at faster speeds. For many of us who have been using our arms to pump us forward while running, the Naruto Run does look a bit ridiculous. 
While it has become a popular social media meme, it has made some genuinely curious, wondering if running in that odd position could, in fact, make you faster.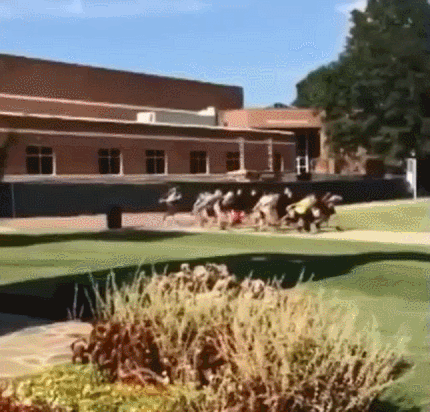 YouTube channel Because Science, which puts many pop culture topics into real-world tests, conducted a Naruto Run experiment with Olympic gold-medalist sprinter Jeneba Tarmoh. The video was brought to our attention by SoraNews24.
Kyle Hill, the show's host, explored the potential science behind the reason why Naruto's style of running may be faster. He hypothesized that it could be connected to the drag, which is the force that is most likely to slow you down. Factors affecting drag include the subject's velocity, density of the material it's passing through, and the surface area.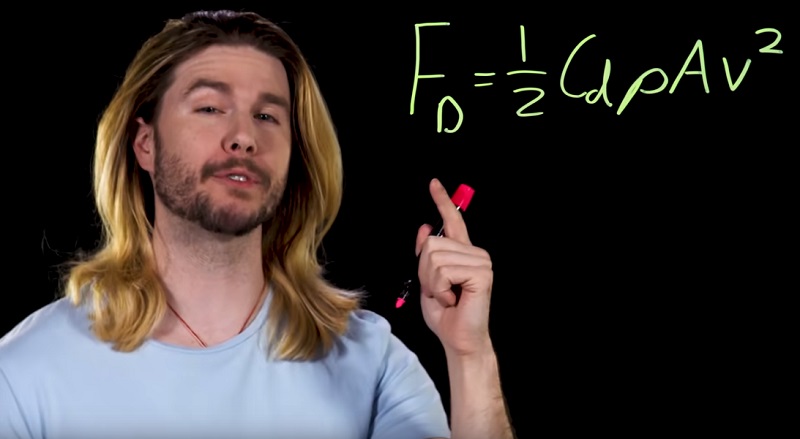 Hill hypothesized that Naruto could be running faster because the position reduces the surface area affected by wind resistance, reducing drag and therefore increasing speed. He did note, however, that it could also be inefficient and any real world application would actually limit the body's maximum running potential.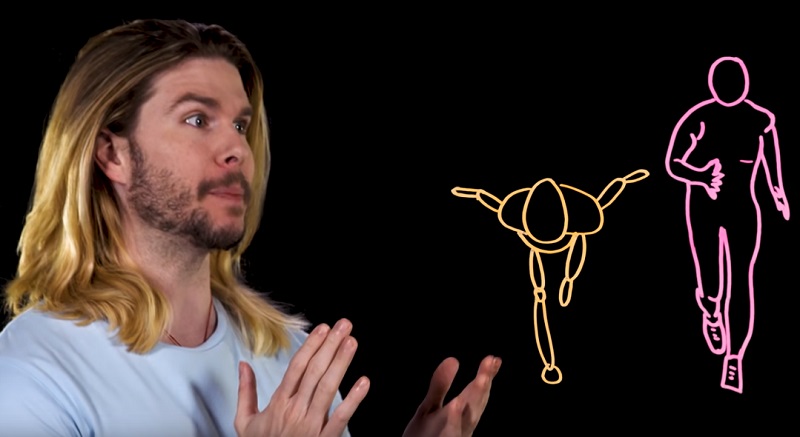 Hill noted a previous experiment on the Naruto Run which found that slower runners actually improved their speed while faster runners were slowed down by the change in posture. The difference in his experiment is that he involved an expert runner rather than amateur runners.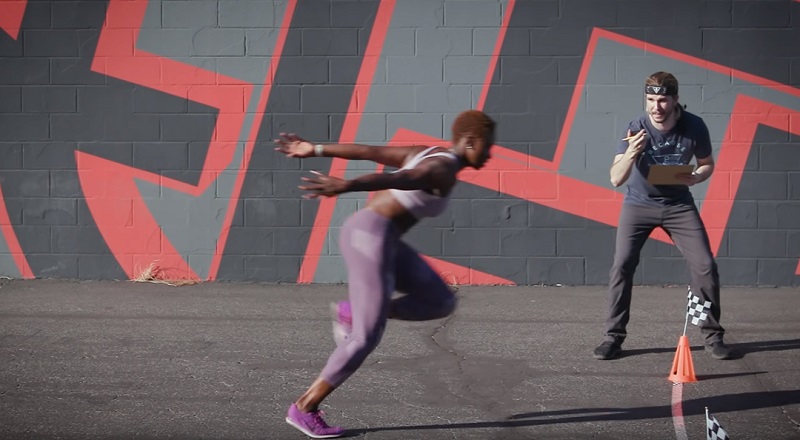 In the actual experiment, gold-medal sprinter and relay runner Jeneba Tarmoh was tasked to run like Naruto to see if the change in form improved her 50-meter dash time. Before she began, Tarmoh said she thought it would not only be slower, but also more dangerous because leaning forward could increase her chances of falling over and injuring herself.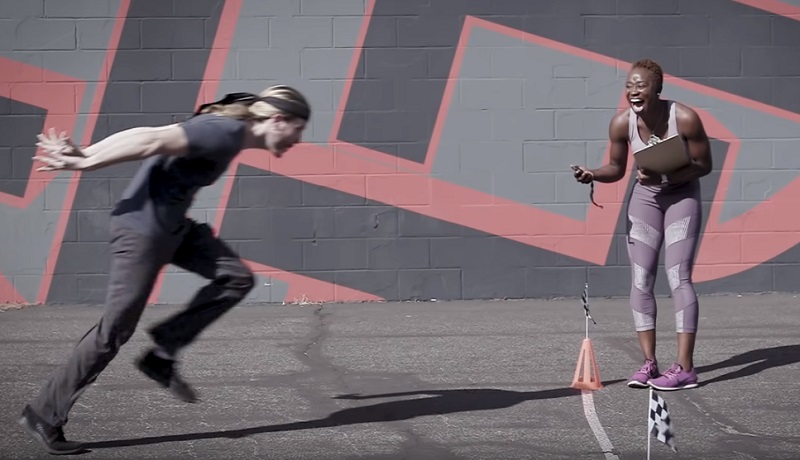 Hill also participated in the experiment,running a 50-meter dash normally and in the Naruto style three times. They then took the average of the three sets for both running styles as their final run times. To see which was faster, they compared the results.
Based on their findings, running like Naruto was 3% slower than running in normal posture. Both runners also felt that running with their chest bent forward made them more exhausted. The posture also felt more painful and dangerous as it threw off the distribution of their body weight.
"You're not going to get as much knee lift as you should be able to," says Tarmoh, who pointed out that the Naruto Run was not recommended. "With your arms not swinging you have absolutely no counterbalance," she explained, adding that it could also have a psychological effect, as knowing the run is more dangerous might mentally slow a runner down.
Featured image via YouTube/Because Science
Editor's Note: This article was updated with a link to SoraNews24 who first brought our attention to the YouTube video.