Meet Nadya Okamoto — a badass 19-year-old sophomore currently attending Harvard College in Cambridge, Massachusetts.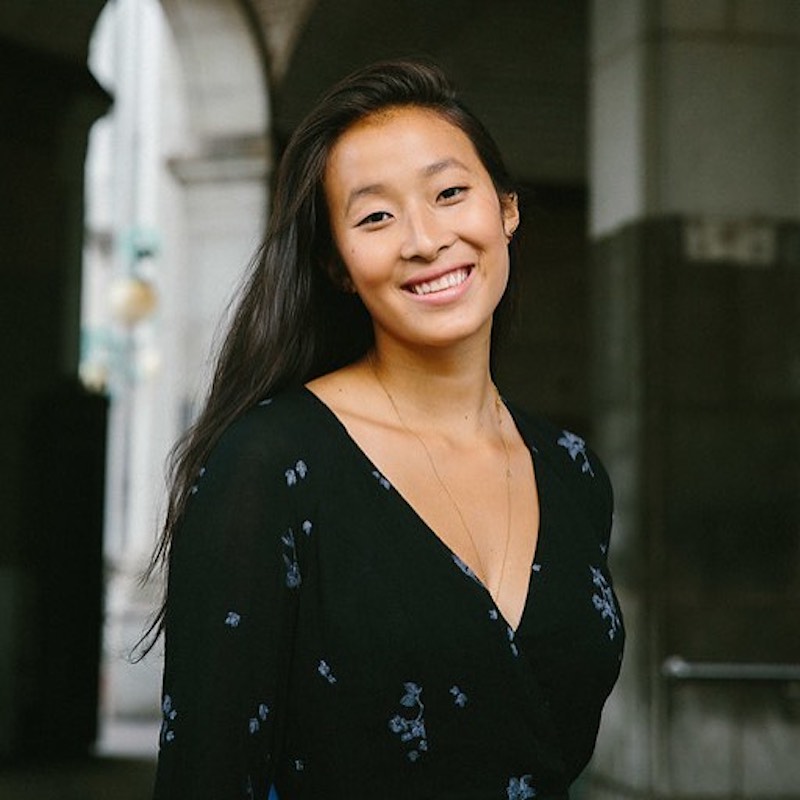 Okamoto was only a freshman in high school when she founded PERIOD, a non-profit organization that has successfully distributed feminine hygiene products to women who are in the low-income bracket.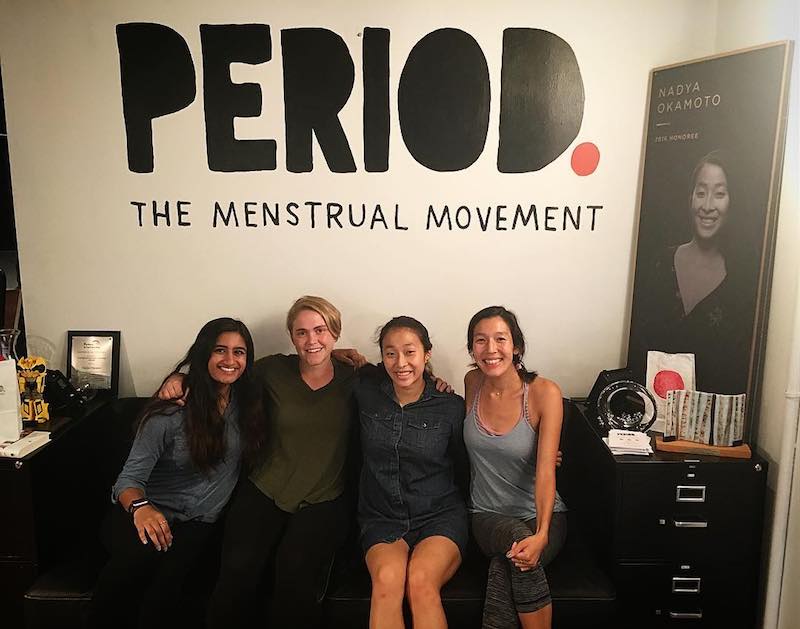 Now she's tackling her next big challenge — to become the youngest member of the Cambridge City Council.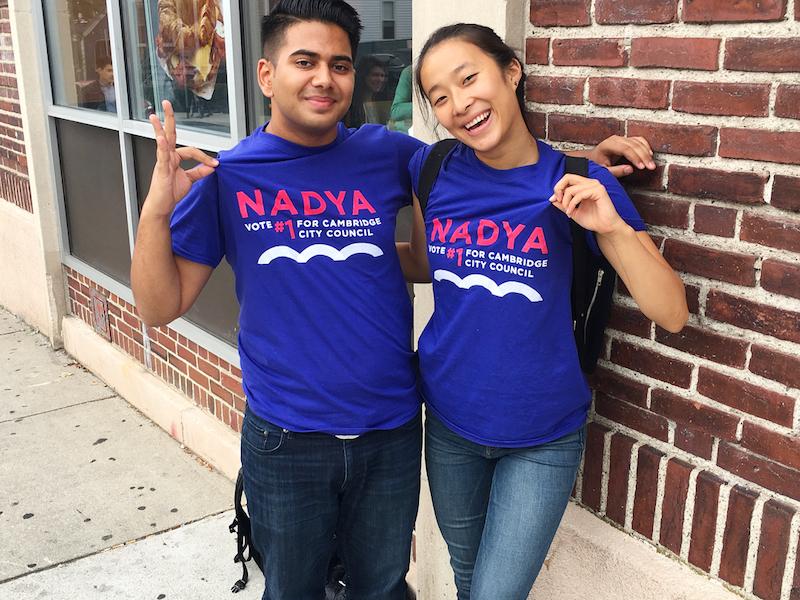 Yet despite her current success, Okamoto's journey hasn't always been easy. She grew up in a mostly White neighborhood in Portland, Oregon, and was bullied so much for being Asian that she was ashamed at one point.
"The first time I heard gook was at a really young age — people regularly squinted their eyes at me," Okamoto told NextShark. "So I actually rebelled against everything that I heard made me more Asian. I told people that I hated math, but in secret I was really good at math, and I really liked math."
On top of that, she faced challenges being raised in a family filled with domestic violence and internal racism. Her father was a first-generation Japanese American, and her mother was a Taiwanese American born in Indiana, and their families were constantly at odds with each other.
"I grew up with Taiwanese grandparents who would just spout this animosity towards Japanese people because they grew up in houses that were occupied by Japanese soldiers during WWII," Okamoto said. "They grew up in Taiwan when it was occupied by Japan.
"Then on my Japanese side, they grew up in times when, like, Chinese people were looked down upon," she continued. "When we walked through Chinatown my grandmother would hold her nose, and she would give me baths and scrub my feet extra hard to 'wash the Chinese off of me.'"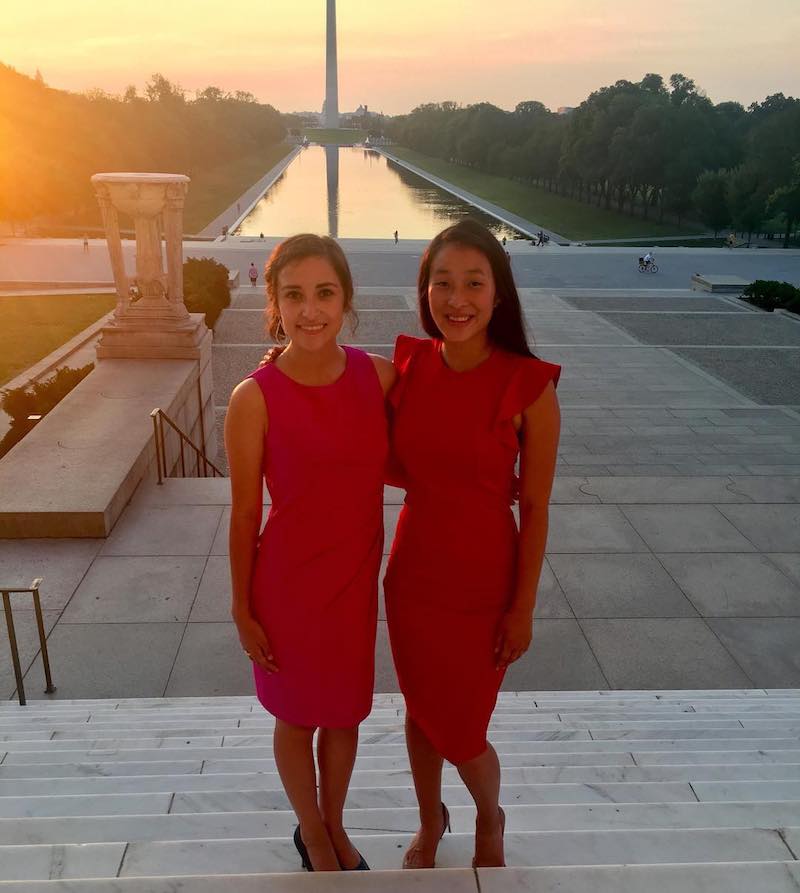 When Okamoto's parents divorced during the beginning of her freshman year in high school, her mother lost her job and couldn't afford rent, leaving the family homeless. At 16, she had to work six jobs to help support herself and her family.
"It was essentially several months of couch surfing with our closest friends, trying to make ends meet," Okamoto explained. "My bus just to get to school was 2 hours long — it was a time when every penny mattered.
"My mom was working her ass off, but that year for me, at 16, was really pivotal for me because I was really struggling emotionally with depression and feelings of self-worth," she went on. "I found myself in a really abusive relationship that I didn't really understand, and I felt pretty stuck."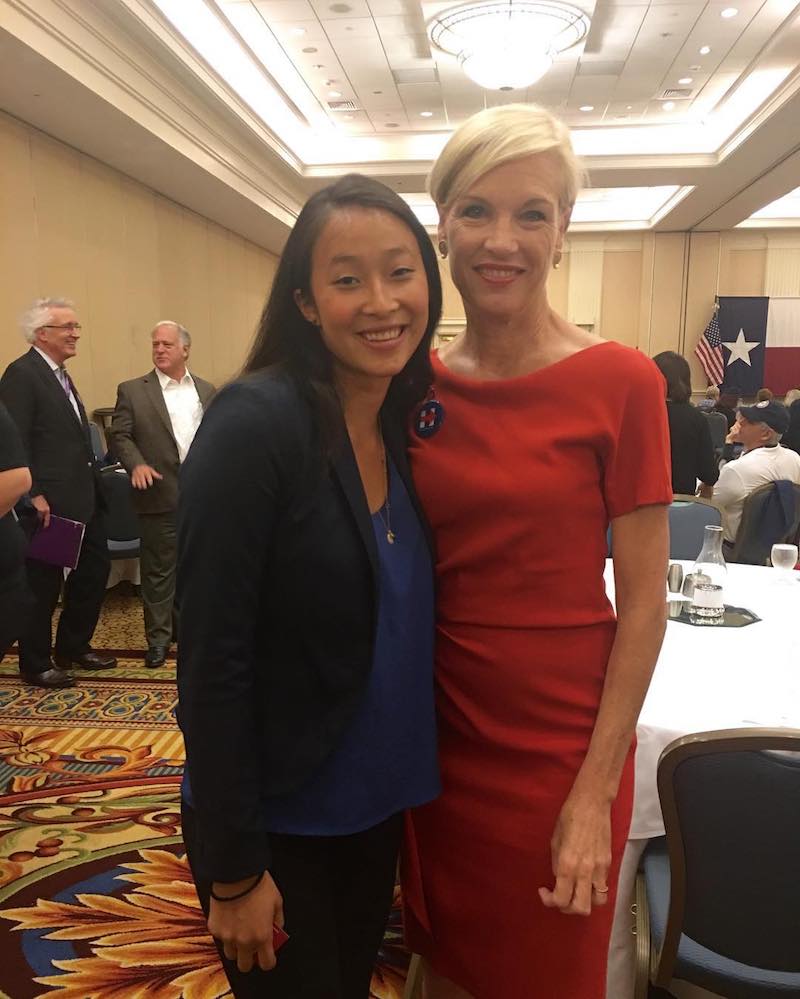 However, being in that position allowed Okamoto to connect with other homeless families and hear their individual stories about struggle. Stories of how low-income women were handling their monthly menstruation cycles really struck a chord with her.
"They told me stories of using socks, paper, toilet paper, brown paper grocery bags and even cardboard to maintain their periods," Okamoto explained. "Hearing those stories and then hearing from non profits that there was no sustainable service, I wanted to take action and I think it sort of gave me the calling that I needed."
From there, PERIOD was born, and Okamoto built it to be one of the fastest female-focused NGOs in the United States, with offices in Portland and Boston.
"Since I founded it in December 2014, we're just over 150,000 periods, insured and registered over 110 campus shops, universities, and high schools around the U.S. and abroad," she said.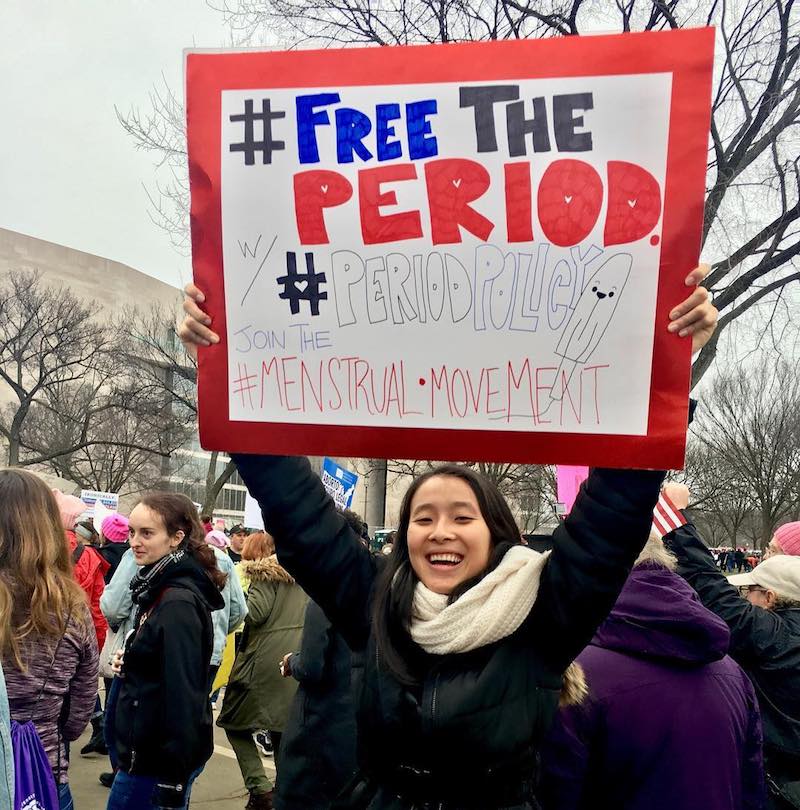 Throughout her high school years, Okamoto was able to connect with her Asian roots and learned to be proud of her heritage. She started the Asian Pride Club at her school, despite the administration being against it.
"My high school pushed against it, they said 'well you can't do that because we couldn't have a White pride club because that would be racist,'" Okamoto said. "So I fought against it, and we had Asian Pride Club."
While she never dreamed of running for office, her passion for combating Cambridge's housing affordability problems inspired her to take action.
"I got really interested in the housing policy specifically by seeing gentrification happening," Okamoto said. "Cambridge has always been a special place for me — it was really a safe home for me even in times when we didn't have one."
"I think it was lot of seeing the gentrification happening — downloading all the publicly accessible reports on what was happening in the area with housing and urban planning and started meeting with counselors," she added. "Basically, I literally came up with an 80-page Word document that eventually became my policy platform with all my ideas."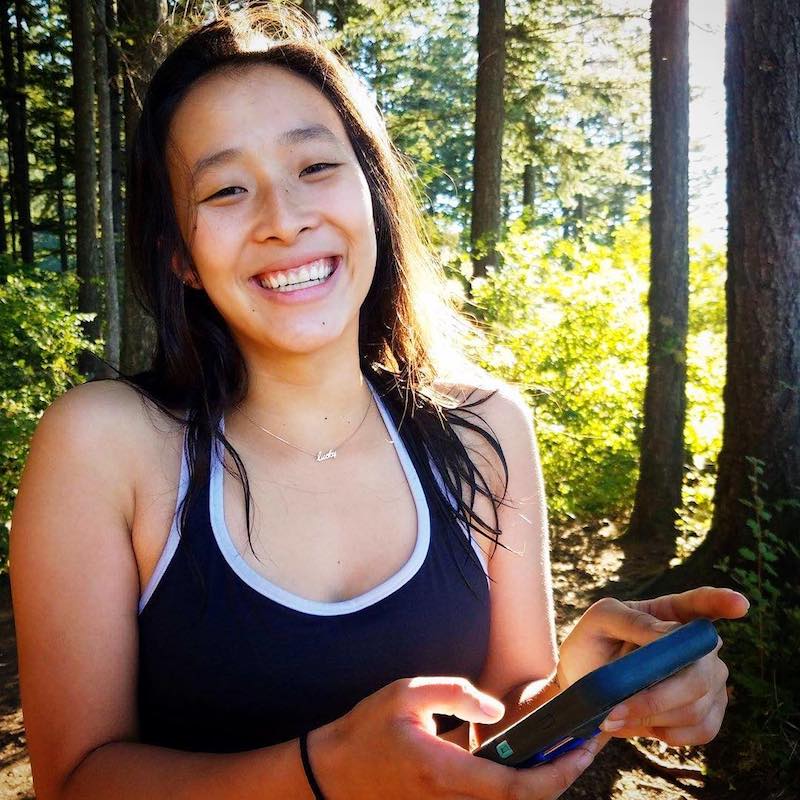 Okamoto's peers joked that she should just run for office if she had so many ideas. Even though she was considered too young, she took it as a strength and decided to go for it.
"I recruited some of my friends and so we had like 6 to 11 people working full time on campaign this summer. It was really fun, and we're in the final push," she said. "We recruited students at Harvard, MIT, at Leslie, to work with us. We knocked on over 14,000, 15,000 doors."
Okamoto's campaign centers on four priorities: housing affordability, education equity, sustainable living, and university relations.
If elected, she will be the youngest member of the City Council and the first Asian-American female ever elected in Cambridge history.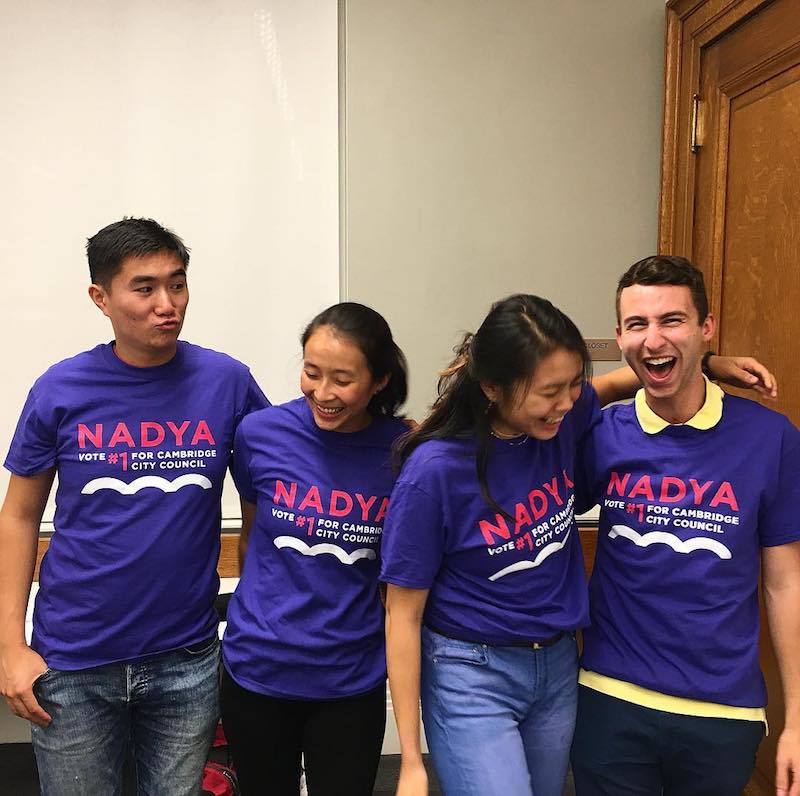 Despite pushback from many who believe she's too young and inexperienced, Okamoto remains optimistic. Out of all the candidates, she says she's the only one who has personally experienced moving frequently because of economic hardship.
"What's unique to me is that almost every candidate is saying that our top priority is housing affordability and allowing people to live in their homes, who are fighting against housing instability," she told the Harvard Crimson. "But I'm actually the only candidate that's experienced housing instability, and I think the lack of understanding for that experience is causing harm to a lot of policies."
"Also, I would be representing a whole demographic that has never had a seat on the Council before," she added. "We've never had student representation on the Council. I would be this unprecedented voice for what has never been represented on the Council before."
If elected, Okamoto will consider taking a year off from school and treat her position as a full-time job.
"This is the most terrifying and exhausting thing I've ever done," she wrote in a post on MTV. "You cannot do it alone. You need to collaborate with people and you need to find people who are going to believe in this as much as you do. But at the end of the day your name is the one that's out there. If things go wrong it's not on your team, it's on you. But I truly believe that if [we want] a representative democracy and [to see] social progress being exponentially pushed forward by our generation, we need to have that voice at the table."
Be sure to hit the polls next week (November 7) to cast your vote! Click here to find your polling location.